Hard on the wind at the 2015 Panerai Classic Yacht Challenge
The regattas of the Panerai Classic Yacht Challenge are comparable to historic motorsport. Between Antigua and Cannes, nine races are held. Classic Driver was at the third round in Argentario, on land and sea...
Calm before the storm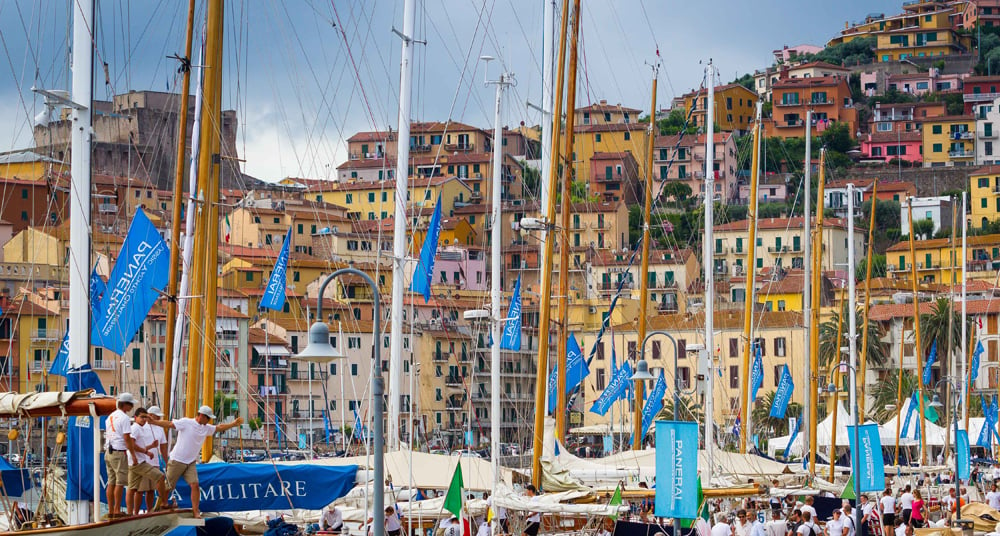 A gentle breeze blows in the historic port of Porto Santo Stefano, where modern yachts awaiting charter gently bob side-by-side with the 37 historic yachts taking part in the regatta. Aboard the boats there is hustle and bustle, as preparations are made before the start of the first race on the Tyrrhenian Sea. Aboard the mahogany sloop Jalina, the mood is jubilant, while on Sagittarius, the skipper commands his team with a stern, militaristic tone – no coincidence, given the crew is from a training ship for the Italian Navy.
No mercy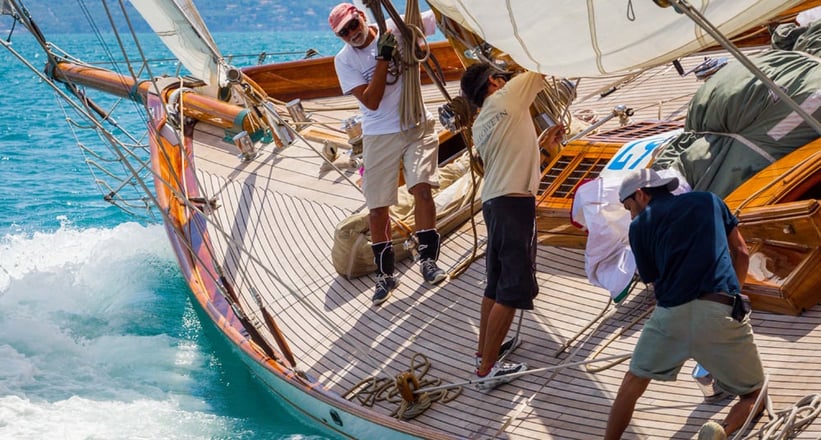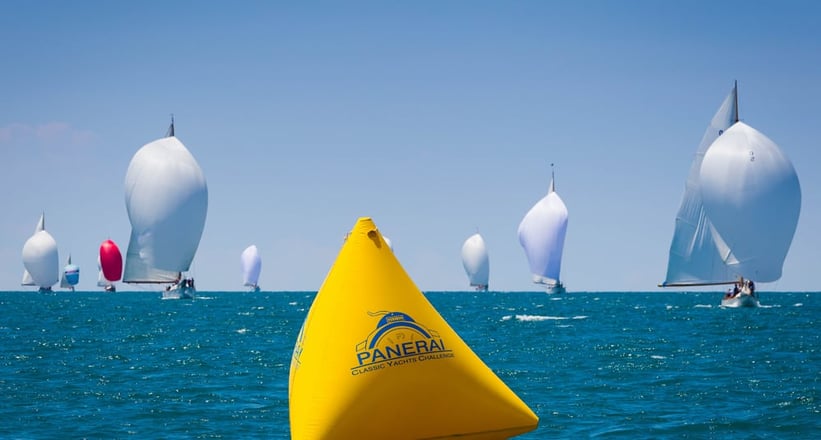 The wind freshens, and on the ketch Eilean, skipper Andrew Cully gives his final pep talk before the starting signal sounds on the stroke of 12, and the team begins its journey towards the imaginary finish line. As with historic motorsport, the skippers are fiercely competitive, stopping at nothing to succeed. "We cannot win silver," says the owner/skipper of Corsaro II, "we can only lose gold." This underlines the ambition of the teams in the Classic Yacht Challenge and, for this reason, collisions were inevitable.
Post-beer peace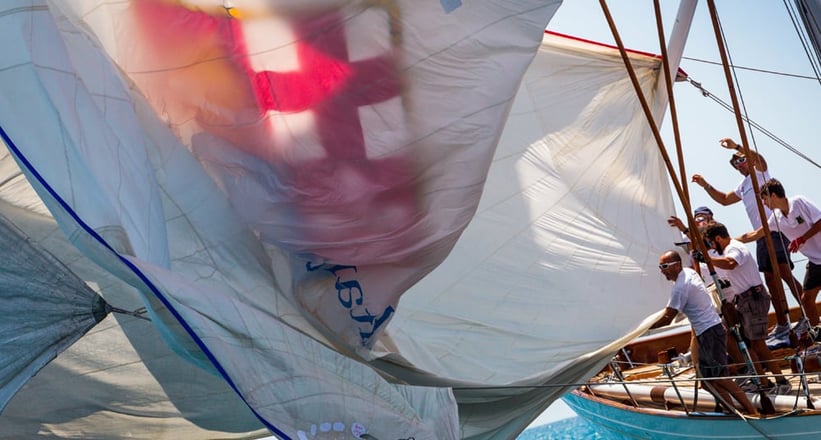 During the fastest turning manoeuvres, boats often cross paths, their respective crews unwilling to deviate even millimetres from their desired course. The aforementioned Corsaro II undertook such a manoeuvre when challenging rival boat Chinook, their contact resulting in some wooden railing being left behind in the Mediterranean. Although there is red mist at sea, disputes are settled once back on terra firma – the sailors of historic yachts form a tight-knit community so, after two or three beers, all is forgotten.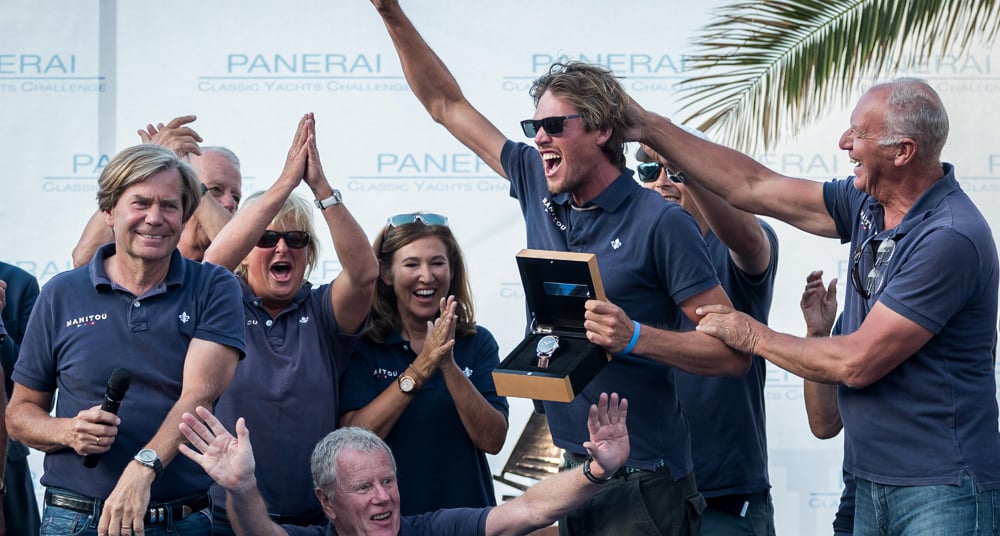 At the end of the regatta, Manitou secured victory in the thrilling Classic class, while in the Vintage and Spirit of Tradition classes, victory went to Sagittarius and Mida respectively. The next regatta in the Panerai Classic Yacht Challenge will take place on 18-21 July at Cowes on the Isle of Wight.
Photos: Pierpaolo Lanfrancotti / Panerai
You can find more information about the Panerai Classic Yacht Challenge here.