Corvette Boat Concept: Muscle on the Mediterranean
The Corvette is arguably America's greatest sports car, but could it make for Europe's greatest boat?
This is Swedish designer Bo Zolland's take on a Corvette Stingray-inspired speedboat, melding the 1963 classic's familiar design cues with contemporary marine technology.
The carbonfibre-hulled tender incorporates a split rear window, exhibiting 496 or 502 Mercruiser, LS9 marine or Volvo Penta diesel engines that develop up to 550bhp and propel the boat to a top speed of (est.) 55-70 knots.
Other integrated design features from the land-based 'Vette are chrome bonnet louvres, a tapered rear roofline and a protruding fuel-filler cap bearing the famed crossed flags logo.
The luxurious cockpit, equipped for five people, is accessed through gullwing doors. Although there is also an elegant rear step, it appears to be inaccessible from the cabin.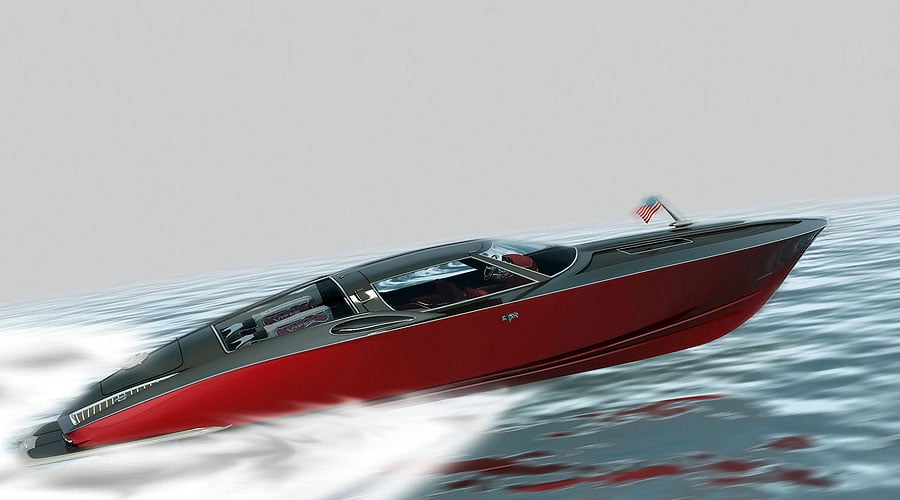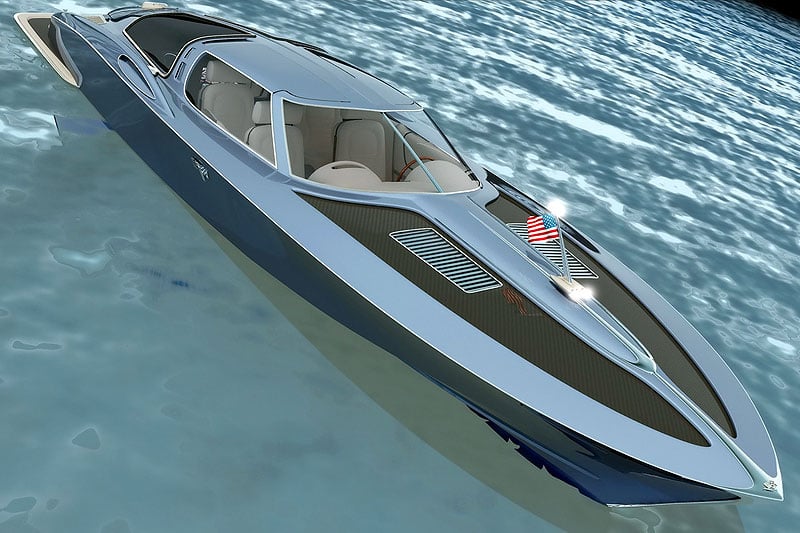 Rarely do concepts such as this see the water; however, Zolland has enlisted specialist Swedish boat builder Strand Craft to fabricate limited numbers of the boat, if there turns out to be genuine demand. Corvette aficionados, grab your cheque books.
Related Links

More information on the boat concept and other Bo Zolland projects can be found at www.viztech.se

Renderings: Vizualtech by Bo Zolland