The Yacht 'Istranka'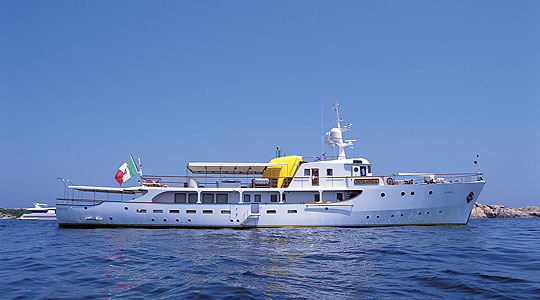 The Istranka was built in 1952 for the then President of Yugoslavia, better known as Marshall Tito, who used it for diplomatic meetings, as well as cruises to the Brioni Islands, where he kept a holiday villa. Historical sources tell us that the yachts frequent visitors included Sir Winston Churchill, HRH Queen Elisabeth II and many other famous personalities of the time.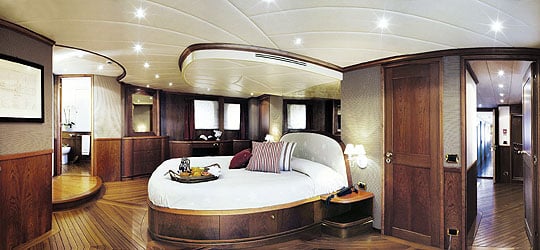 In today's more egalitarian times the yacht can be chartered by members of the public - but only those with a suitable bank balance. It's equipped with various leisure activities, so in the unlikely event that cruising the most beautiful places in the world becomes a little boring, there's plenty of other things to do. For a start, the size of the Istranka means a walk around the deck, taken at a leisurely pace, will not only give the promenader a little exercise but also different aspects of the passing scenery.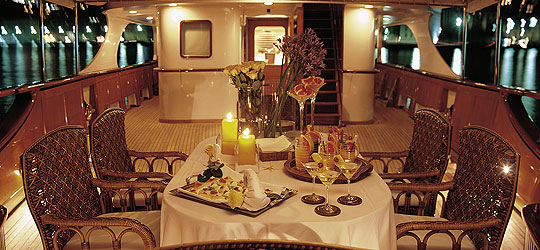 The living areas on the upper deck are roomy and comfortably furnished, and the 'Master Suite' is in the bow of the yacht, and features a large bedroom, double bathroom (with massage shower), a dressing room and separate office.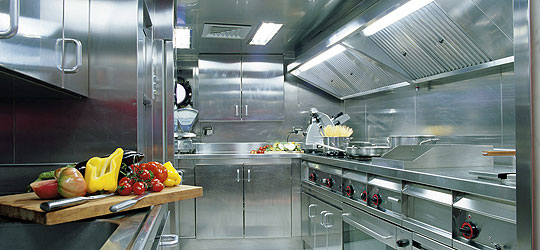 The 'Master Suite' also has a hi-fi system and television, while the 'Flower Room' is meant for young guests, offering children a spacious play area around two beds and a shower room. The other room, titled the 'State Cabin', is darker and more sophisticated. It too has a TV and bathroom with shower.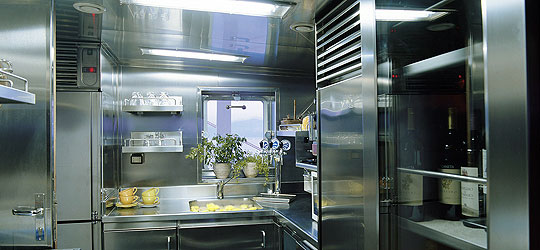 The most wonderful area on the Istranka is the upper deck, on which guests can ejoy the sun or party away the evening. There is also a 'Gymnastic Deck', equipped with the latest Technogym computer-aided exercise machinery. There's also the opportunity to practise yoga under the blue Adriatic skies.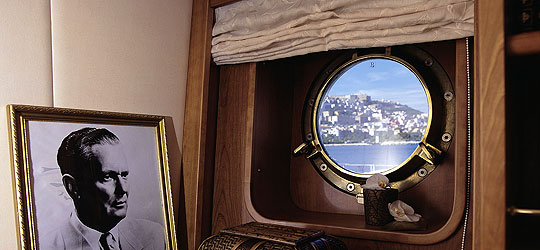 Life on a yacht like this is a new experience. Begin the day with breakfast on the upper deck. After breakfast some exercise and a massage, then some sun-bathing and a swim in an isolated bay before returning on board. And while the sun goes down, relax with a drink with some friends as the stars begin to come out. After the most beautiful day you will gently go to sleep, accompanied by the gentle rocking of the waves.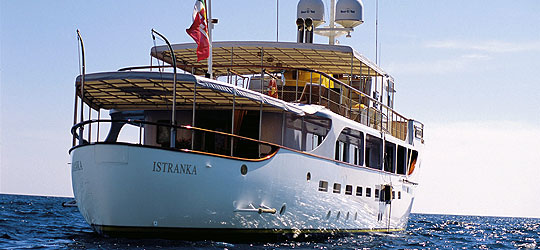 For more information please visit www.istranka.com.
---
ClassicInside - The Classic Driver Newsletter
Free Subscription!