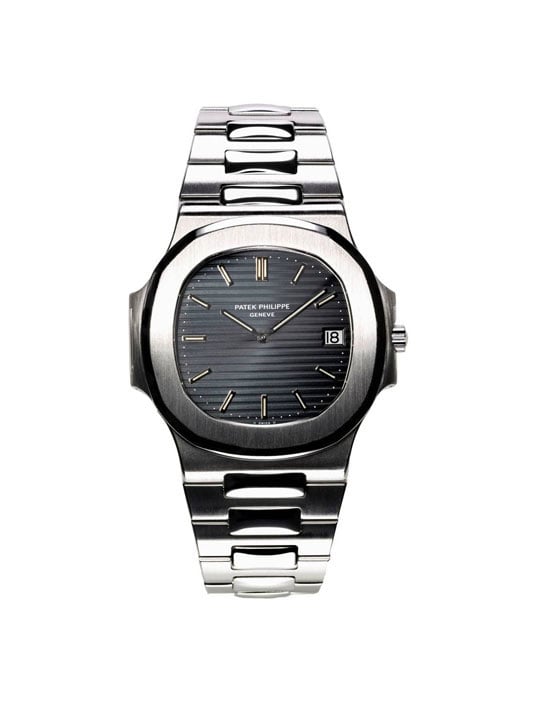 Patek Philippe 'Nautilus'

Although one of the world's most conservative of watchmakers, it was Patek Philippe that truly embraced the spirit of the decade with a then revolutionary design by Gérald Genta. Introduced in 1975, the 'Nautilus' was a high-performance watch equally at home on bare wrists by a pool in St Tropez or under the cuff of a dress shirt at a City dinner.
---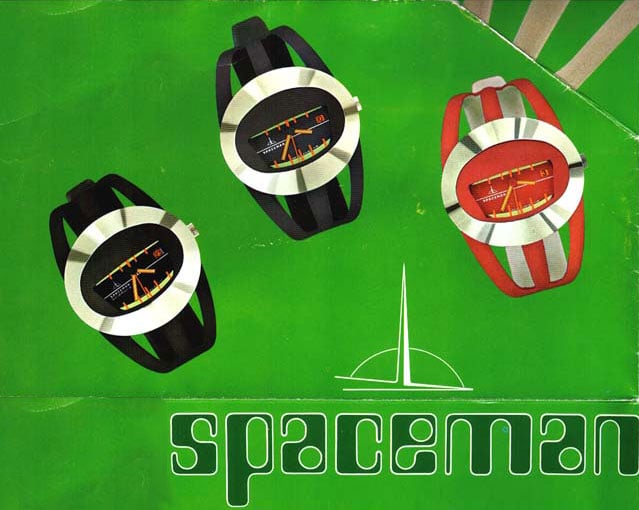 Catena Bulle 'Spaceman'

Shortly after the 1969 moon landing, architect and designer André Le Marquand was commissioned by the Swiss watchmaker Catena (located in Bulle, the heart of Gruyere cheese production) to produce a 'space-age' watch. The result was the 'Spaceman', with its design reflecting that of an astronaut's helmet. Introduced at the Basle watch fair in 1972, and in production from 1972 to 1973, over 150,000 units were sold.
---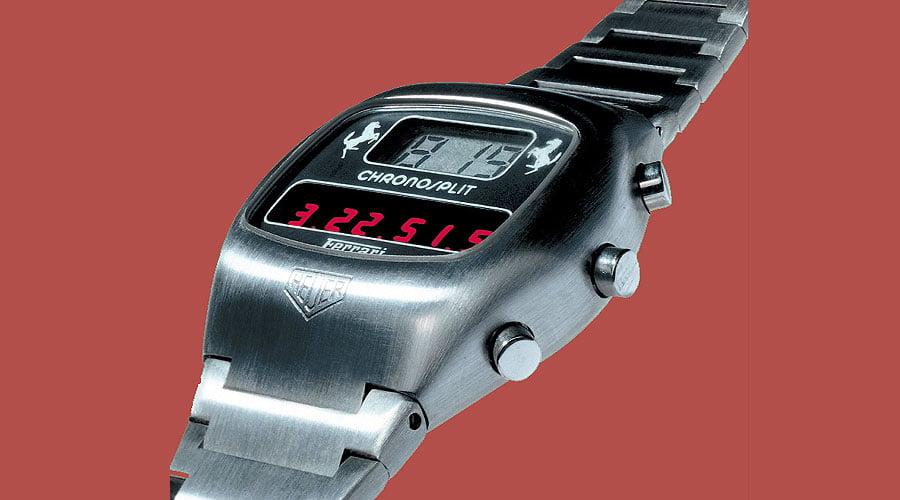 Heuer 'Chronosplit'

Niki Lauda, Clay Regazzoni and Gilles Villeneuve were just a few racing drivers who not only wore Heuer's famous logo on their overalls but also sported a right up-to-date 'Chronosplit' digital chronograph on their wrists. Using its functions to the maximum, the watch's power supply did not last very long. Many were ordered, however, by Ferrari (shown here) and the German Army.
---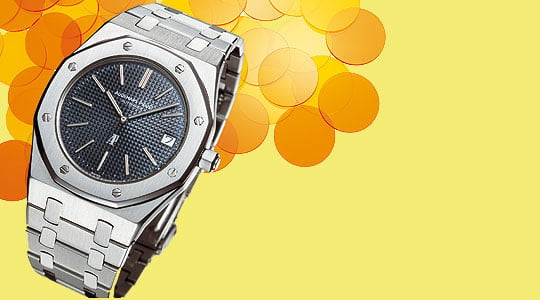 Audemars Piguet 'Royal Oak'

Another ground-breaking design by Gérald Genta, the 'Royal Oak' – introduced in 1972 – by Audemars Piguet was an alternative to a Rolex Submariner, a watch seen in those days as merely suitable for swimming or sailing, not as a style icon in itself and acceptable in 'smart' surroundings. The octagonal, 'porthole' design showed that it really was possible to be innovative in watch design, and that a stainless steel timepiece could be marketed at a price in excess of the equivalent solid gold model.
---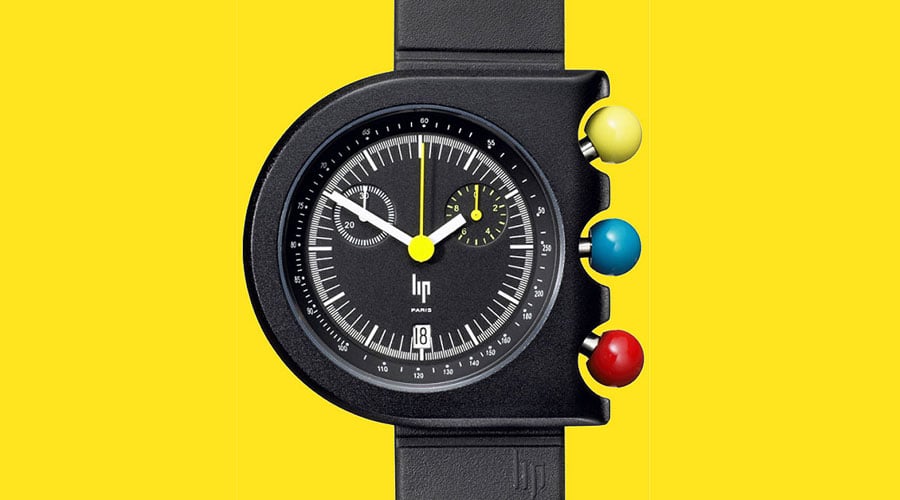 Lip 'Mach 2000 Dark Master'

The French brand Lip's most famous watch is from the early 1970s, the 'Mach 2000 Dark Master'. Even today, the striking asymmetrical design by Frenchman Roger Tallon, the man who styled the French railway's TGV train, is popular with connoisseurs of industrial design the world over.
---
Text: J. Philip Rathgen / Gisbert Brunner
Photos: Getty Images / Hersteller