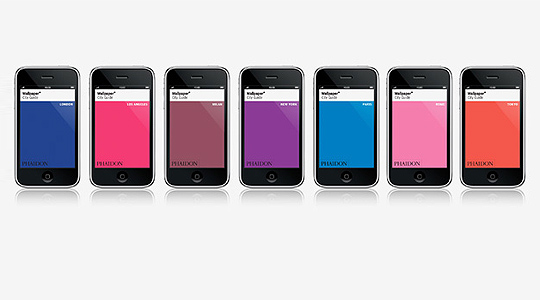 Ten of the popular Wallpaper* City Guides from Phaidon Press are now available to download from the iPhone App Store – and can then be viewed on your iPhone or iPod touch.
We've covered the Wallpaper* Guides before, as they are an excellent source of advice on the best restaurants, bars and hotels (including which rooms to request) in many of the world's most exciting cities. The Guides also cover the best shops and attractions, with particular emphasis on style and design.
So successful are these compact travel aides that the development of a digital version was simply a matter of time. So far, the 10 electronic City Guides are available only in English, and cover Amsterdam, Barcelona, Berlin, London, Los Angeles, Milan, New York, Paris, Rome and Tokyo. The price for each App is just £2.39.
For further information, click HERE.
Text: Charis Whitcombe
Photos: Phaidon Press
---
ClassicInside - The Classic Driver Newsletter
Free Subscription!