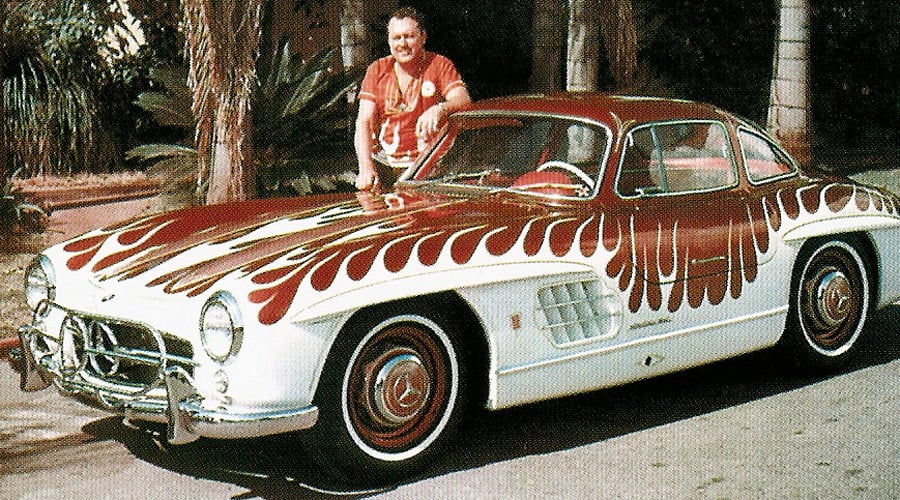 The 'unconventional' Von Dutch had many talents, including as a signwriter, gunsmith, knifemaker, metal fabricator, artist and mechanic. But it was his novel approach to car customisation which made him unpopular with a large group of the automotive community…
Born the son of a respected signwriter, Kenneth Robert Howard – more commonly known as Von Dutch – had perfected the art of pinstriping by age ten. A few years later, his talents were discovered while working as a clean-up boy in a motorcycle body shop; he had asked the owner to entrust him with pinstriping a customer bike overnight and, come the morning, he was tired, dirty and… promoted to a full-time pinstriper.
Throughout the 1940s, he worked for several different body shops customising motorcycles, racing cars and 'hot rods'. In early 1950s Los Angeles, he struck up a friendship with Earl Bruce, owner of a lively watering hole a stone's throw from the Competition Body Shop at which Dutch was stationed. Their friendship produced – among many unique creations – one of the most controversial works of Dutch's illustrious career.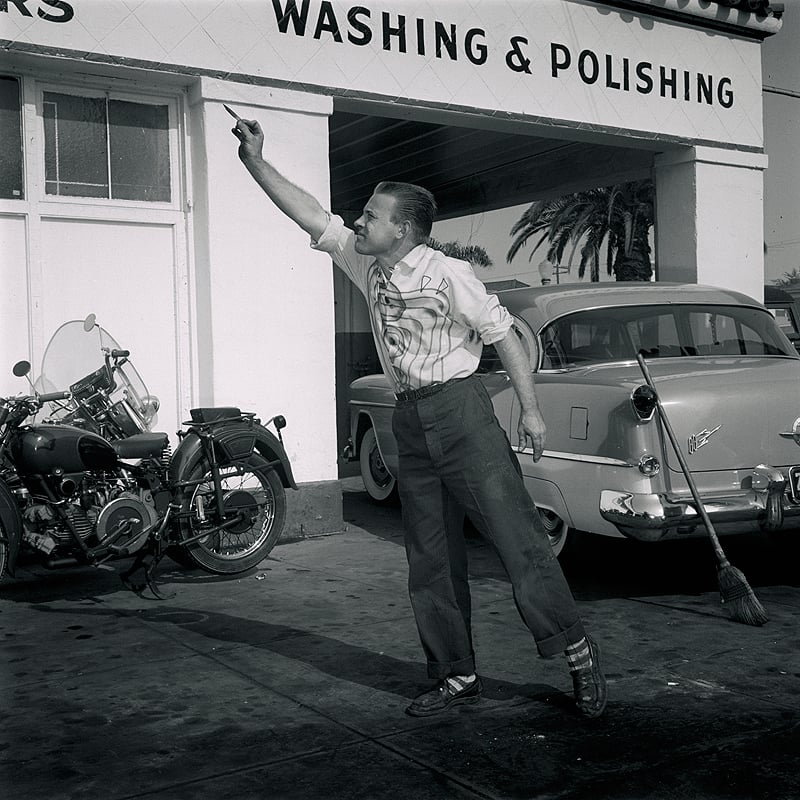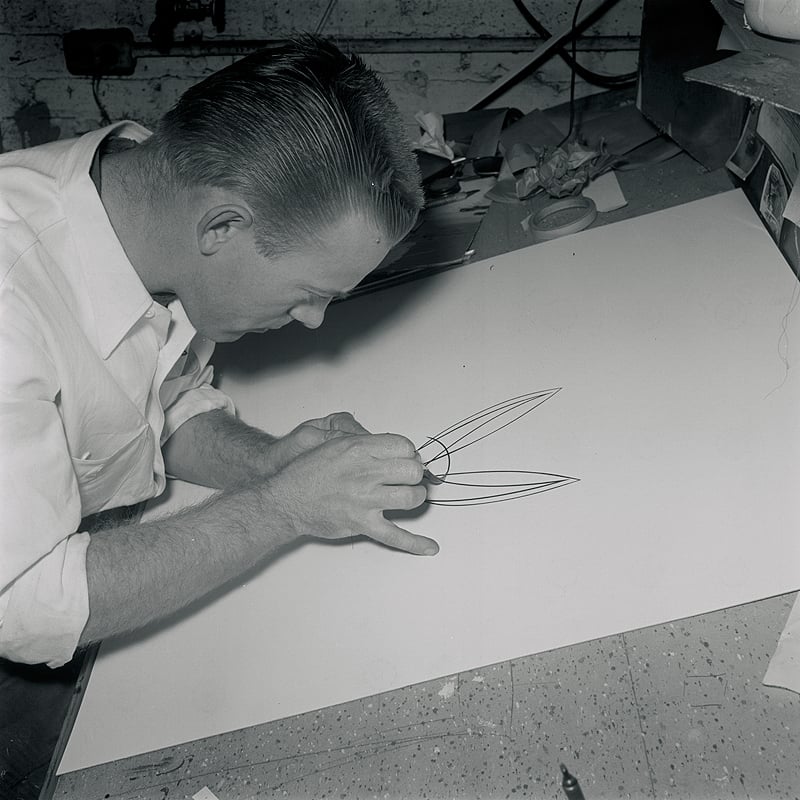 Having purchased what was one of the first 300 SLs in the United States, Bruce had it resprayed in a custom candy-effect Bronze which soon faded in the Californian sun. Meanwhile, Dutch had been applying flamework to motorcycles and racing cars for years (he recalled being inspired by the menacing schemes on WWI fighter planes), so Bruce took it to be 'Dutched' with the instructions "flame this thing to cover up the bad spots".
With the worst-affected areas being the rocker and sides of the car, the pair decided on a white 'flamejob' with yellow pinstriping running around the lower portions of the Gullwing. In Dutch's own words, they "ate up about two cases of beer, a few jugs of wine, and about twenty-odd rolls of masking tape". For good measure, Von Dutch also fabricated a grille shield using his metalworking skills (his knives are particularly collectable nowadays).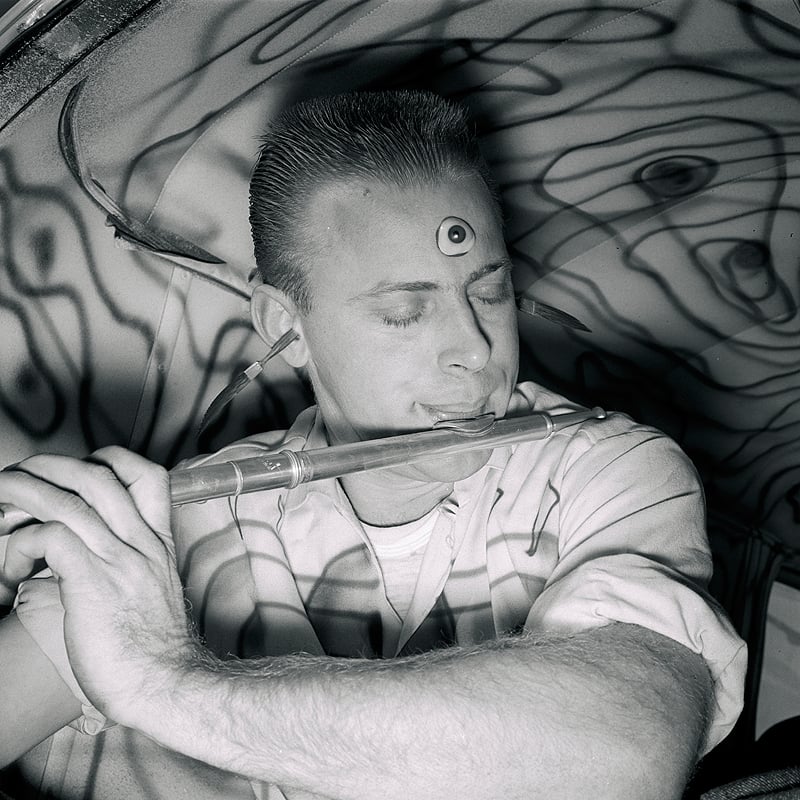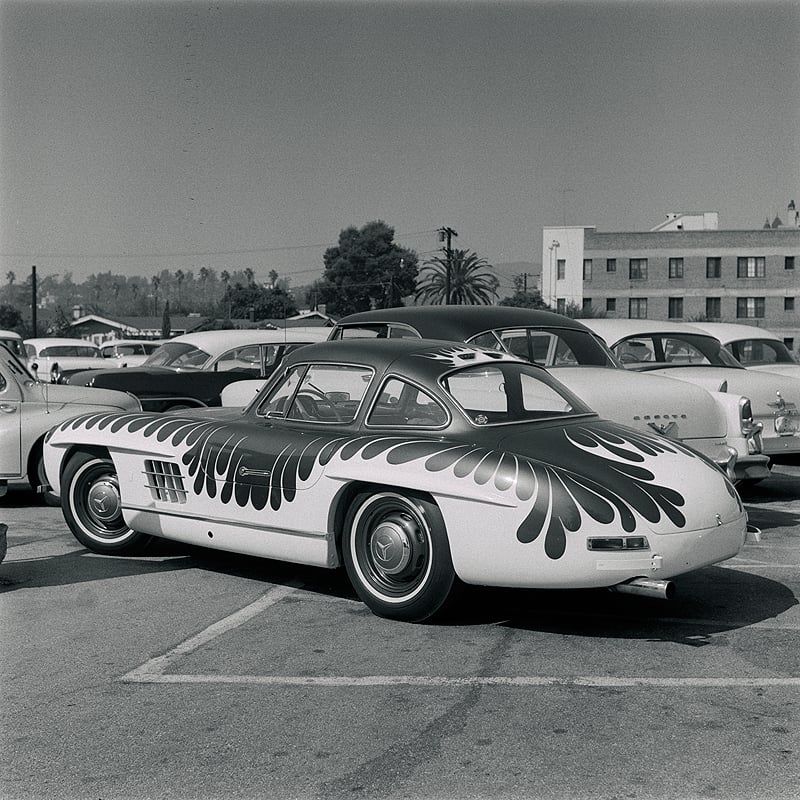 Although revered in the then-burgeoning 'Kustom Kulture' community, the 1955 car was not well received by other aficionados. "After I turned this thing loose on the world it caused accidents," recalled Dutch. "People couldn't accept a flamed 300 SL Gullwing back then. They thought it was desecrating a shrine."
Perhaps most importantly, though, Bruce was ecstatic with the outcome and it only served to further fuel his love for 300 SLs; apparently he went on to own another five.
As for the man christened Kenneth Howard, the nickname given to him as a youngster stemmed from the saying 'as stubborn as a Dutchman' – so you can imagine his response to the naysayers.
Text: Joe Breeze
Photos: Getty Images