Vandenbrink Design presents the 'GT Convertible'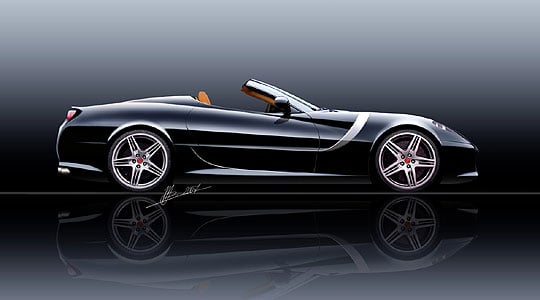 Dutch company Vandenbrink Design was launched in the summer of 2006, with the aim of creating its own interpretations of top-end automobiles - what the company calls 'off-menu' coachworks. These are based on class-leading platforms such as Ferrari 599, Audi R8, Spyker C8 Spyder and Corvette Z06.

Its latest creation, the 'progressively styled' GT Convertible, was first shown to a select audience at the Cercle Deluxe 2007 fair in Vienna. As with Vandenbrink's earlier design, which it named the '599/630 GTO', the GT Convertible is based on the Ferrari 599 GTB Fiorano. Featuring a lightweight carbonfibre folding hardtop, the car will be built only to customer order.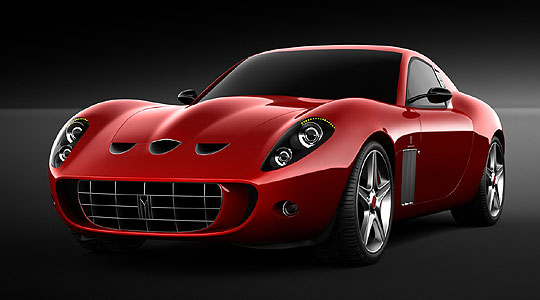 Meanwhile, the Vandenbrink 599/630 GTO was intended as a tribute to the 1962 Ferrari 250 GTO, technically based on the Ferrari 599 GTB Fiorano platform but with new coachwork handcrafted in aluminium by renowned Dutch specialist Alwin Hietbrink. Redesign of the interior and upholstery is a further option, this time carried out by another Dutch craftsman, Henk van Lith.

In collaboration with German tuning company edo competition, two versions of the Vandenbrink GTO are offered: the 599 GTO (5998cc and 641bhp) and the high-performance 630 GTO (6300cc and 740bhp). Only five GTOs are planned, guaranteeing exceptional exclusivity. Production will start in 2008 with delivery to the first owner scheduled for 2009. The 630 GTO with all the options costs 993,000 euros, excluding the base 599 GTB Fiorano and ex-taxes.




More information can be found on www.vandenbrinkdesign.com.

Text: Charis Whitcombe
Photos: Vandenbrink Design


---
ClassicInside - The Classic Driver Newsletter
Free Subscription!