'Uniques - Special Ones' 2011: Ferrari 250 GT Zagato wins Best of Show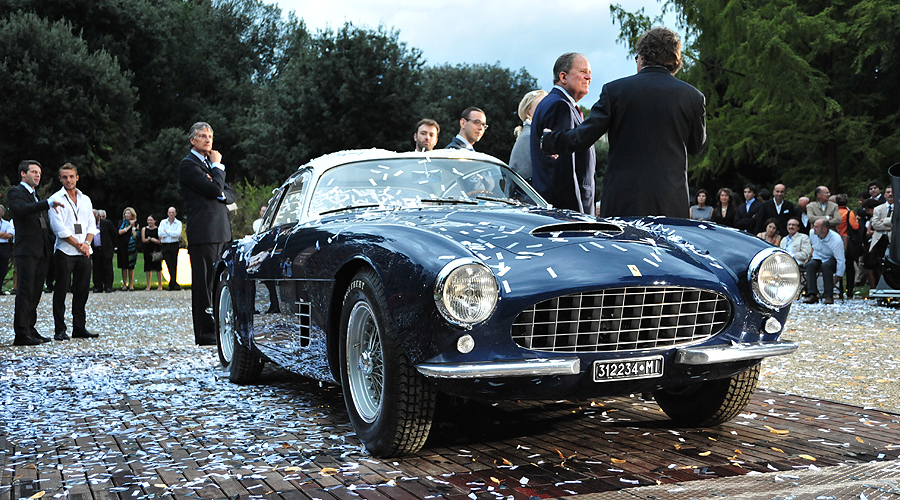 David Sydorick's 1956 Ferrari GT with bodywork by Zagato won this year's celebration of everything distinctive, individual or unusual, held in the magnificent setting of the Four Seasons Hotel, Florence.
The 'Uniques - Special Ones' event is now in its second year. Organised by the MAC Group, well known for its involvement with the Mille Miglia retrospective, the aim is to celebrate individuality in design, with special emphasis on motor cars.
In addition, Florentine companies Officine Panerai (watches) and Stefano Ricci (luxury men's clothing, leathergoods and accessories) were partners and displayed incredible examples of the Italian artisan's art. And from the Maremma, south-west of Florence, came Tenuta Argentiera with its divine DOC Bolgheri wine.
Very simply, the 82 concours entries were divided by class, with each class having an award for 'Best of Class for Originality' and 'Best of Class for Style'. 'Overall Best of Class' is awarded to the car the judges (a veritable 'supergroup', more of which anon) feel is the all-round winner.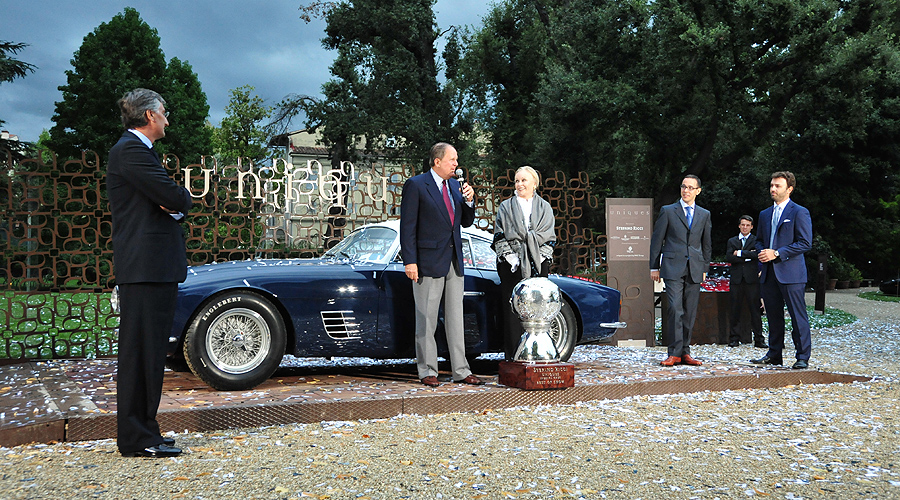 The latter does not necessarily come from the two other divisions, or it could well – in the case of Michael Darcey's 1954 Austin-Healey 100S – win all three.
The judging panel, under the careful stewardship of Adolfo Orsi, included the man probably best known for his work on the De Tomaso Pantera, American stylist Tom Tjaarda, Rolls-Royce's Chief Designer Ian Cameron, Lorenzo Ramaciotti (Vice President Style, Fiat Group Automobiles), Fiorenzo Fantuzzi from the famous Modenese coachbuilding family and Christian Philippsen, Monaco-domiciled doyen of the classic car movement and Louis Vuitton's ambassador within the automotive community.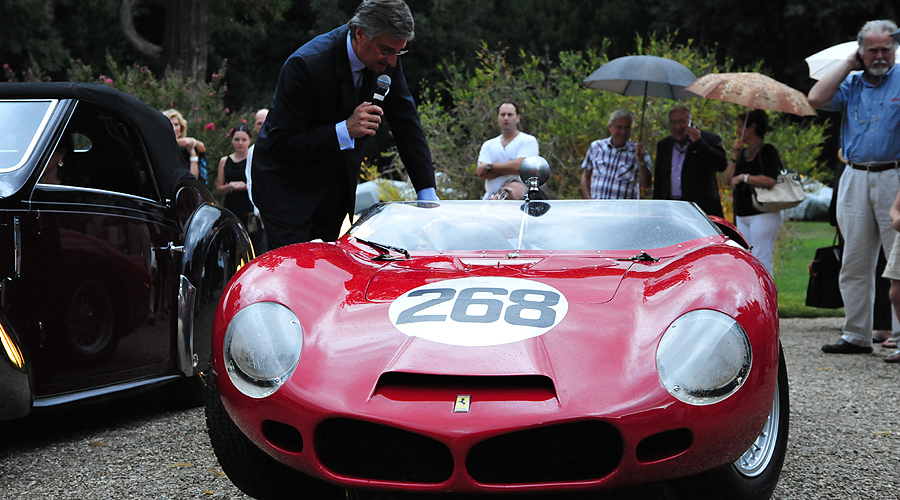 The classes offered some little-seen-before gems. Brandon Wang's 1954 Maserati A6G/54 Zagato Spider is a genuine one-off. Specially built for Argentina's Juan Peron, the car is the only open version of Maserati and Zagato's 'gentleman racer' coupé collaboration.
And how about a Mercedes-Benz competing in 'Post-War Italian Style'? One of the most popular cars in the manicured gardens of the 5* hotel, Fred Kriz's 1956 Mercedes-Benz 300 SC Coupé, was Pininfarina's Turin Show Car of that year. At Uniques, though, it came second overall in class to the two-tone, 1951 Ferrari 212 Export Coupé by Vignale which scooped all three awards.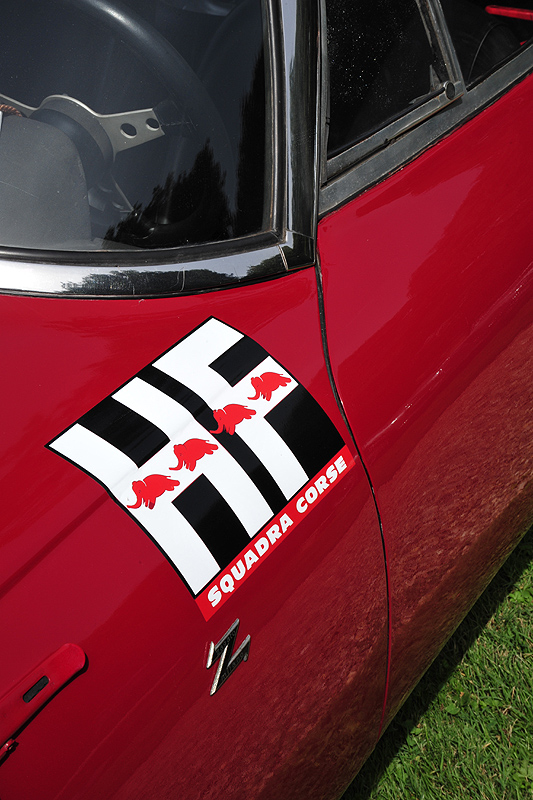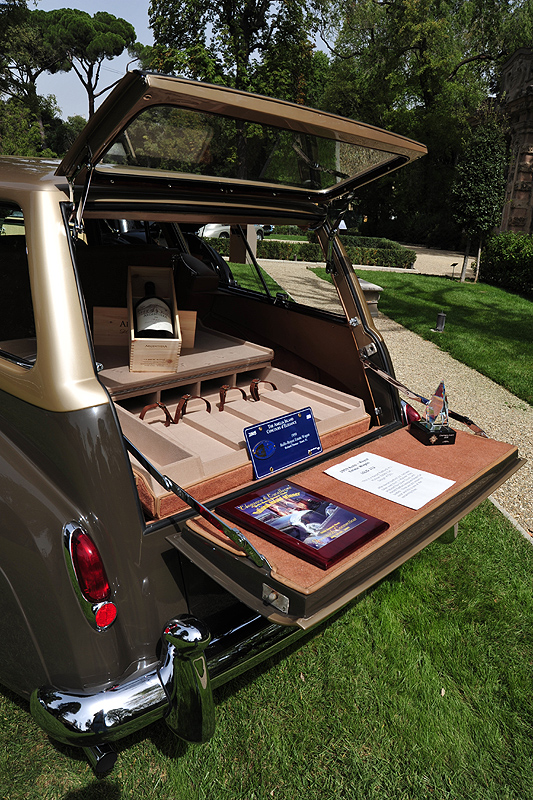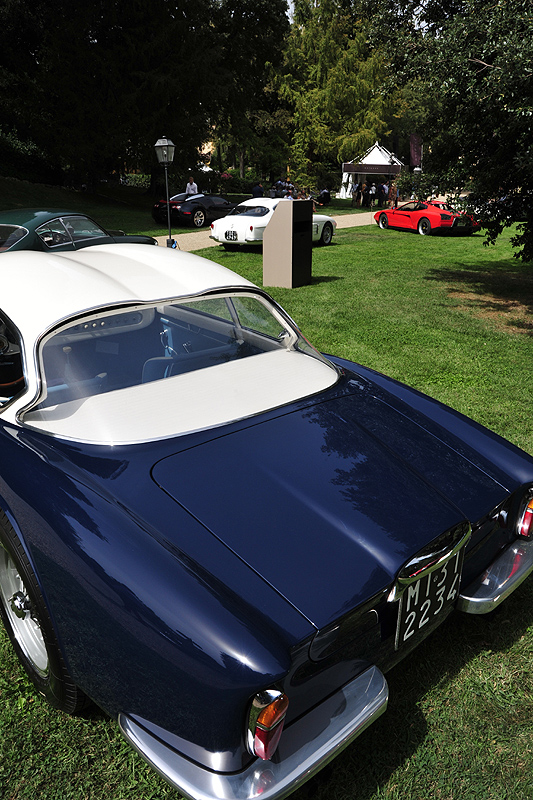 Other cars which took the Editor's eye included the French Blue 1954 Ferrari 500 Mondial
Berlinetta
, an ex-Mille Miglia/Tour de France car, proudly carrying race number 235 and colourful FFSA rally plate, and the mad, 1964 Lancia Flavia Sport Zagato
Prototipo
. Lightened to just 740kg, the bright red coupé was a potent contender on those early 60s road-races.
The format of the event – to which visitors could attend for a reasonable 250 euros per person, per day, including superb catering from the Four Seasons – was over a weekend. Competitors, the judging panel and the great and the good (plus the Press, naturally) were invited to gala dinners, including a black-tie affair at the Palazzo Vecchio on Saturday night.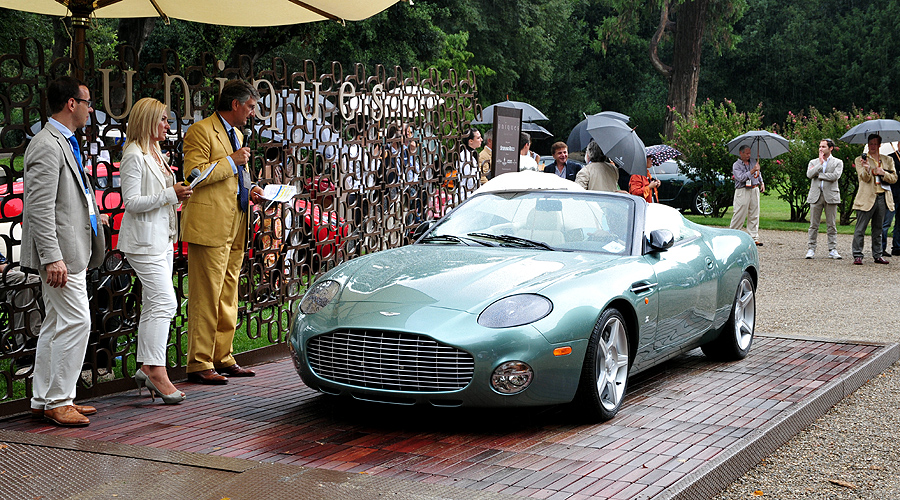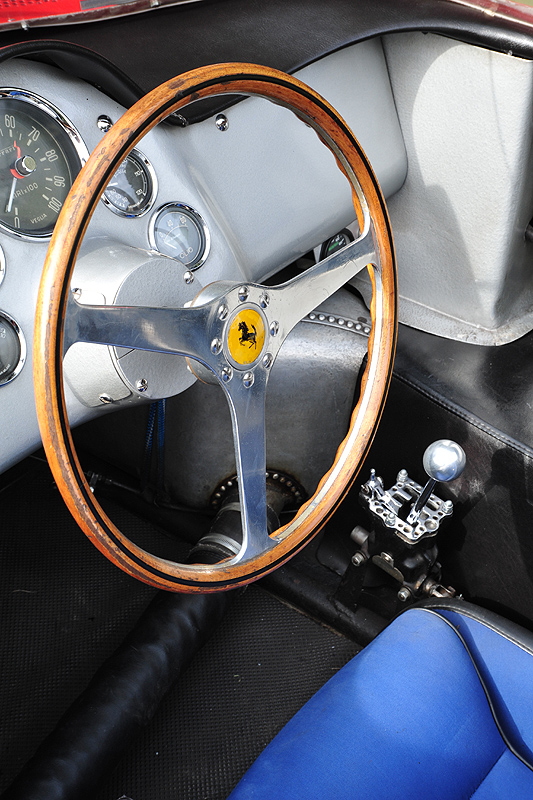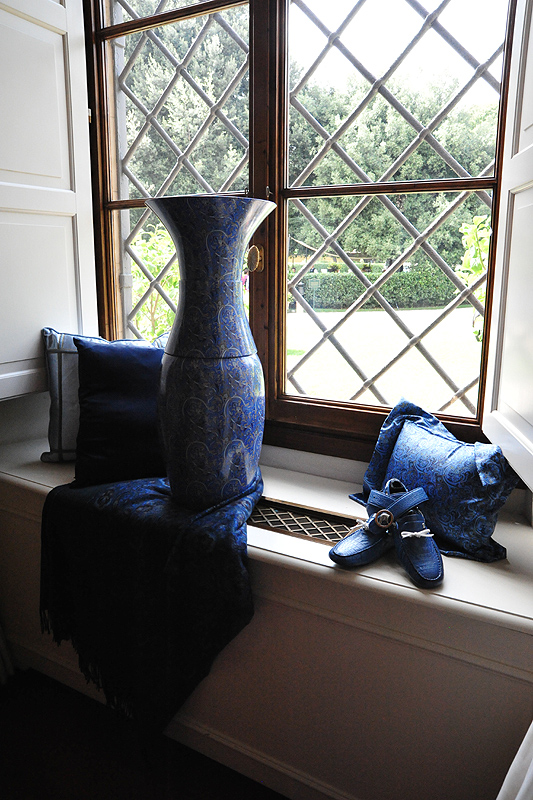 While on Saturday spectators basked in the tropical temperatures for which the great central-Italian city is so famous, for brief periods on Sunday the heavens opened. None of this spoiled the fun, however, and I could imagine the 2012 event making a nice long weekend for a couple where both husband and wife would be delighting in the concours one day, and Florence, its restaurants, architecture and shops the other.
And from the other side of the (hypothetical) spectator fence, all the entrants enjoyed themselves, with many vowing to return in 2012. Should they have a similarly 'unique' car of course... although, hang on, does that sound right?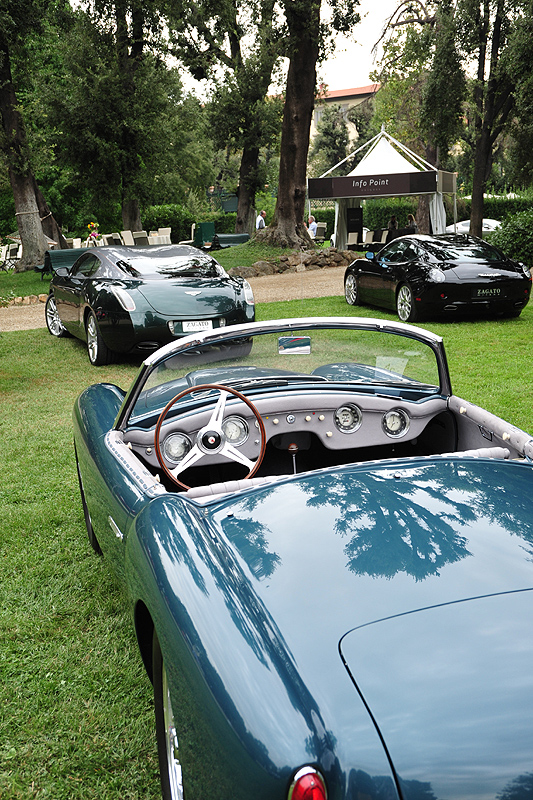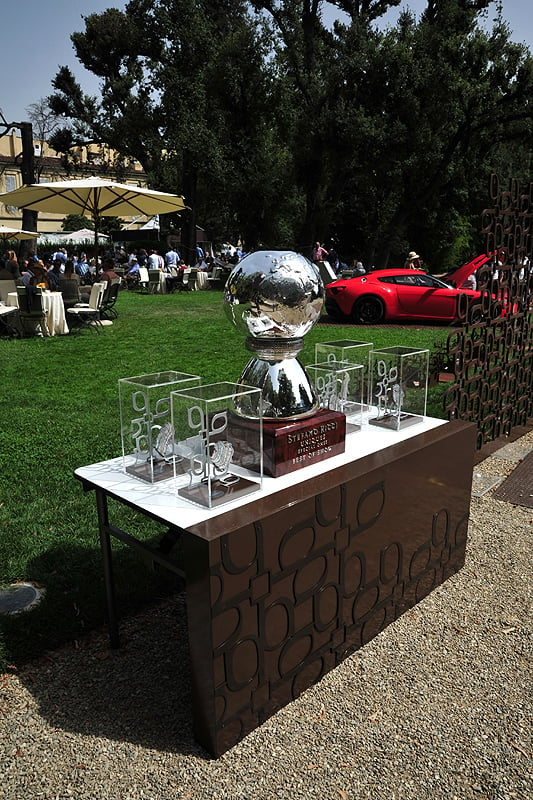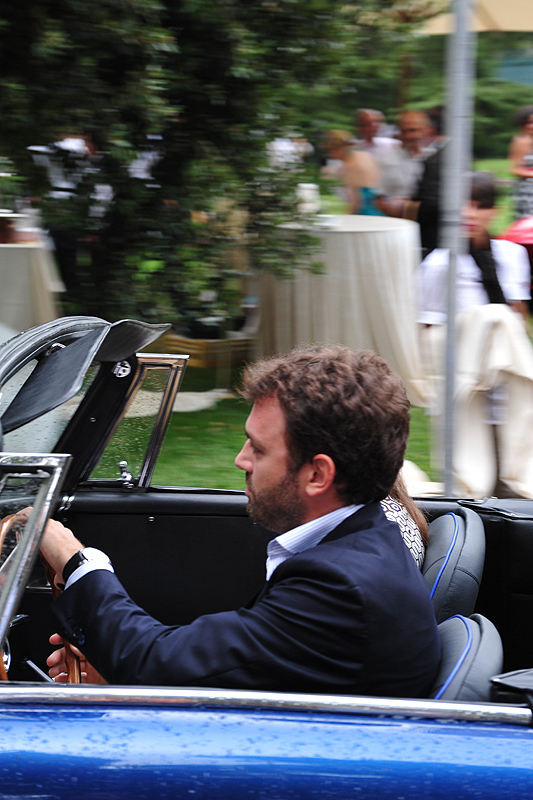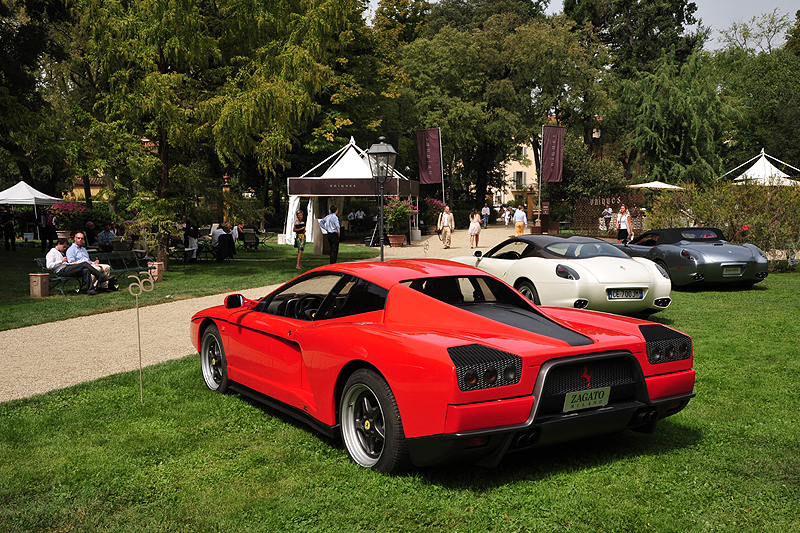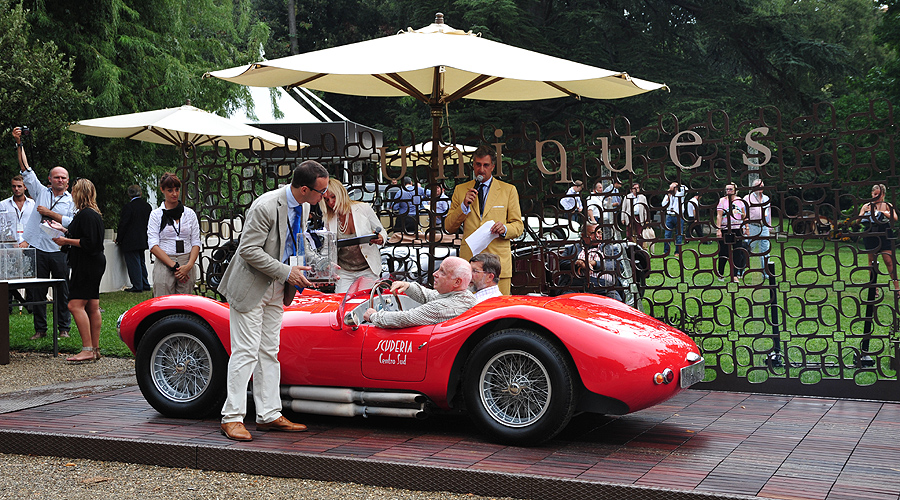 Back to 2011. Three, quite stunning cars were shortlisted for Best of Show: Bernie Carl's 1962 Ferrari 268 SP, Arturo Keller's 1938 Bugatti Type 57S Cabriolet by Gangloff and David Sydorick's 1956 Ferrari 250 GT Zagato, one of five cars bodied by Zagato on the LWB 250 GT chassis, and just one of three with the Milanese coachbuilder's 'double-bubble' roof.
Few were surprised at the final selection, and no one could deny the Beverly Hills-based Zagato collector's moment of glory when knowledgeable commentator Marco Makaus announced the winner. Amid cannon-fired streamers, and a darkening sky, centre-stage belonged to the dramatically styled Ferrari. And quite rightly so.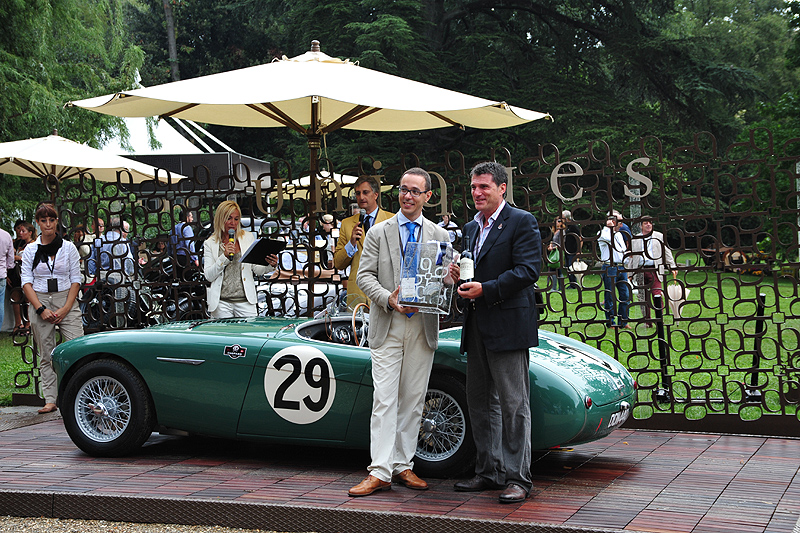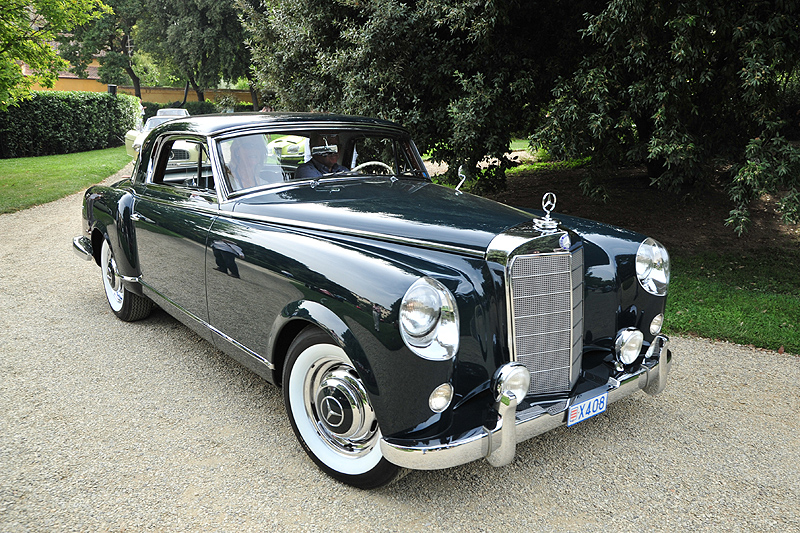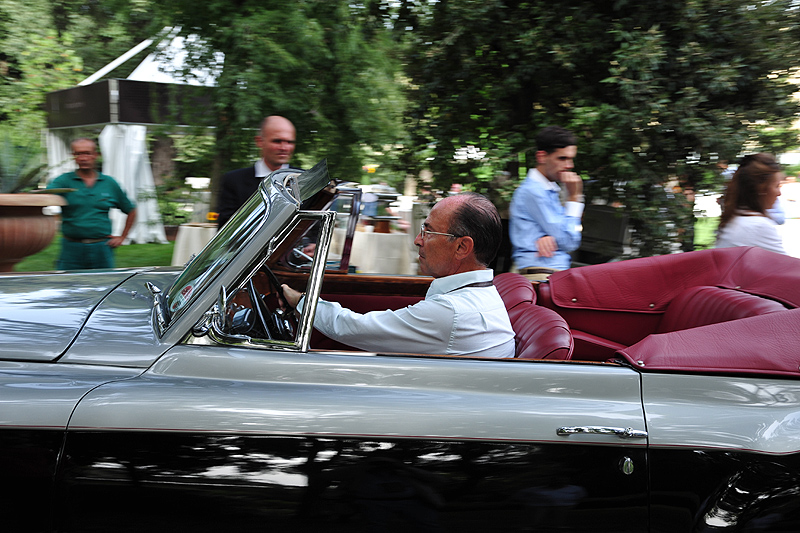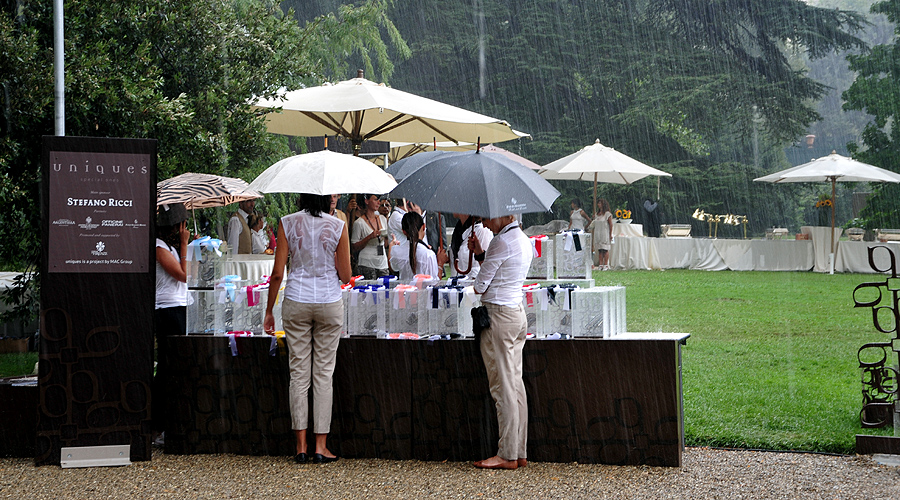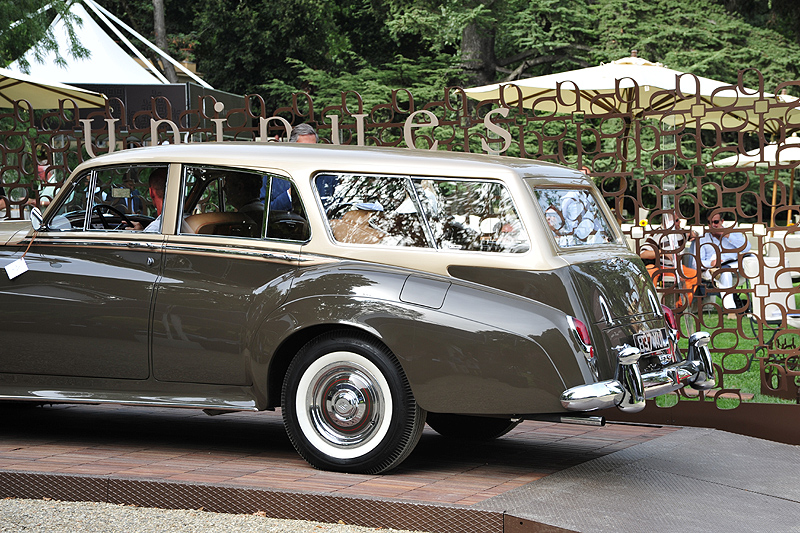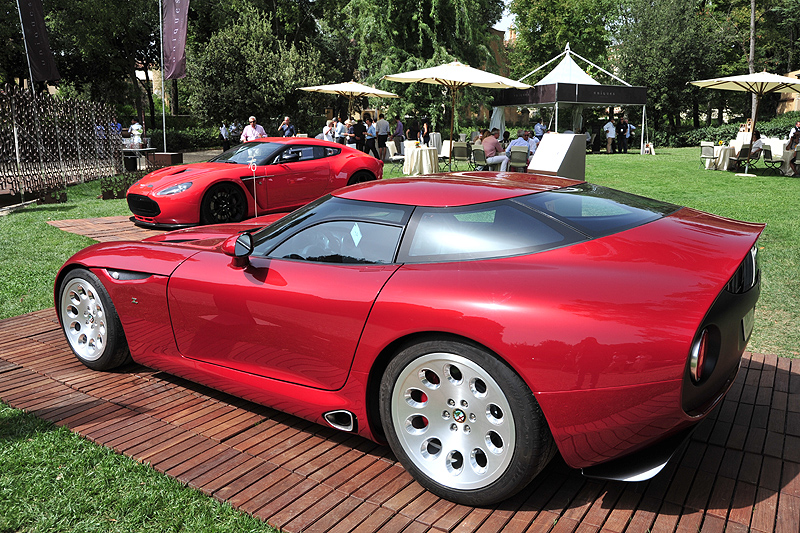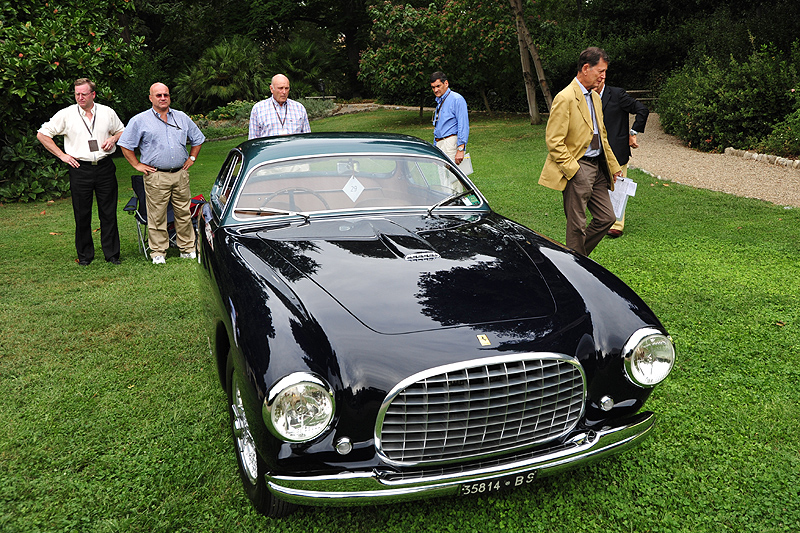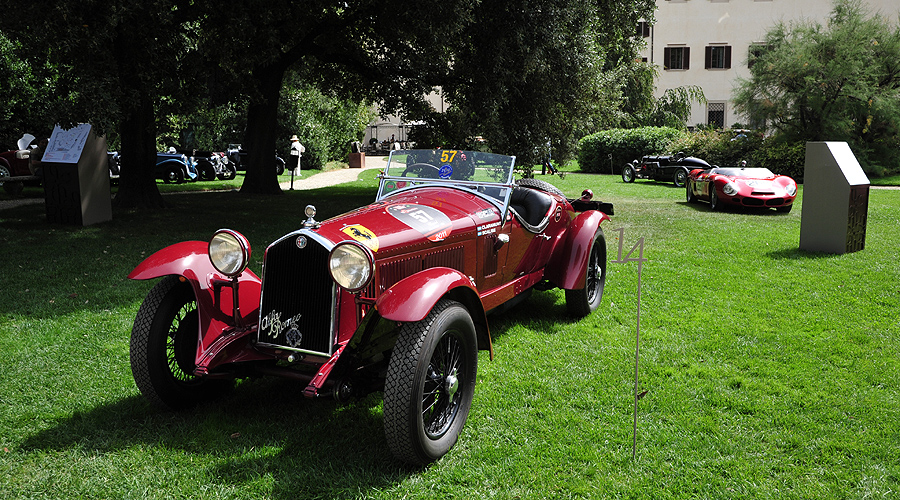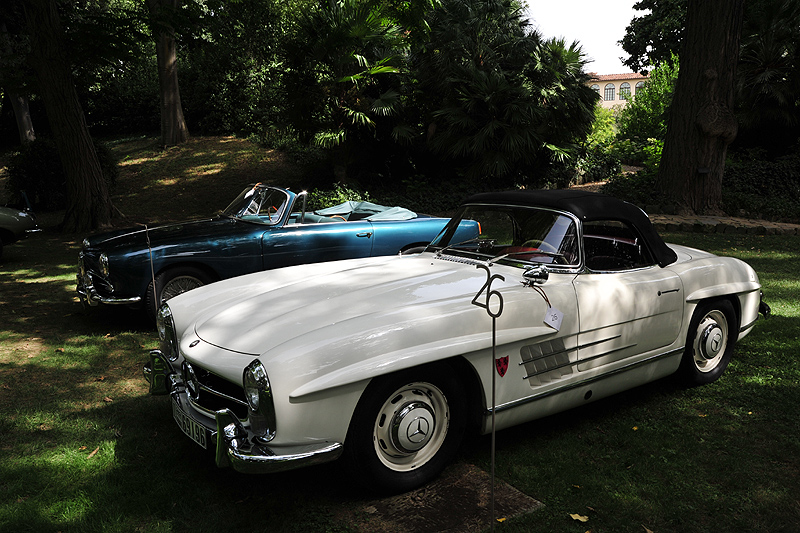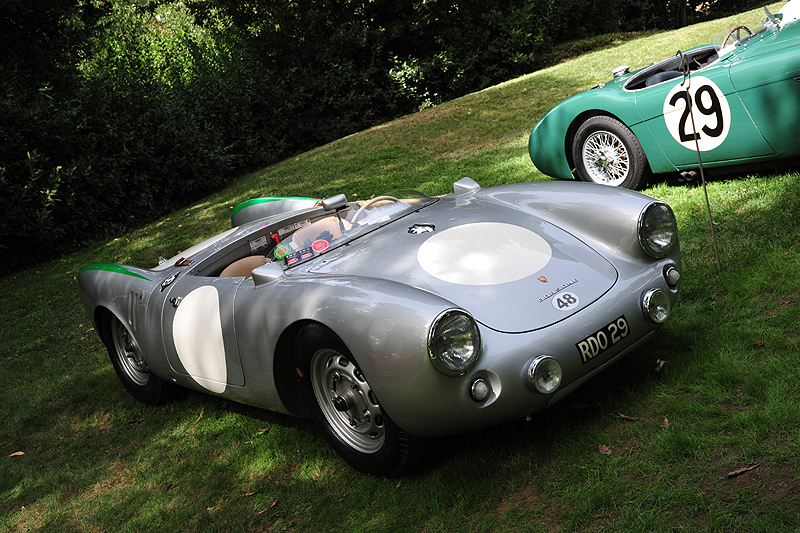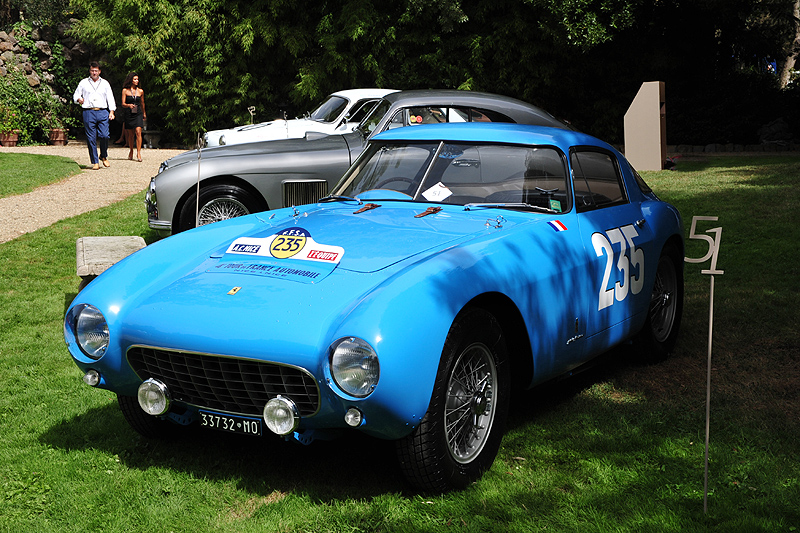 'Uniques - Special Ones' 2011 Class winners:
Pre-War Elegance:
Bugatti Type 57 S Cabriolet (Arturo Keller)
Pre-War Open Cars:
SS Jaguar 100 2.5-litre (Florian Seidl)
Sport and Racing Cars:
Ferrari 268 SP (Bernard Carl)
Post-War British Elegance:
Rolls-Royce Silver Wraith Sedanca Coupé (Robert Matteucci)
Post-War Open Cars:
Mercedes-Benz 300 SL Roadster (Wael Buheiry)
Post-War Italian Style:
Ferrari 212 Export Coupé (Peter McCoy)
Barchettas:
Austin-Healey 100S (Michael Darcey)
Gran Turismo Coupés:
Ferrari 250 Europa GT (Kenneth Roath)
Gentleman Driver's Choice:
Ferrari 250 GT Berlinetta Zagato (David Sydorick)
Show Cars:
De Tomaso Pantera Series II (Corrado Lopresto)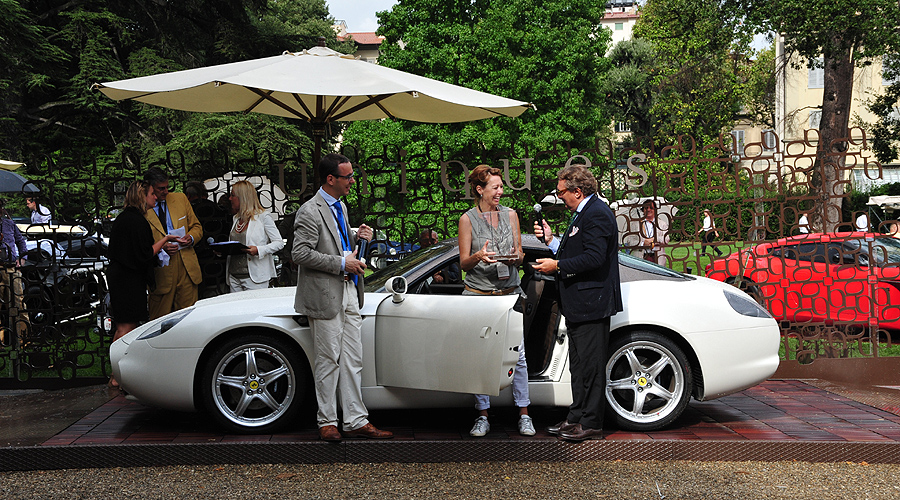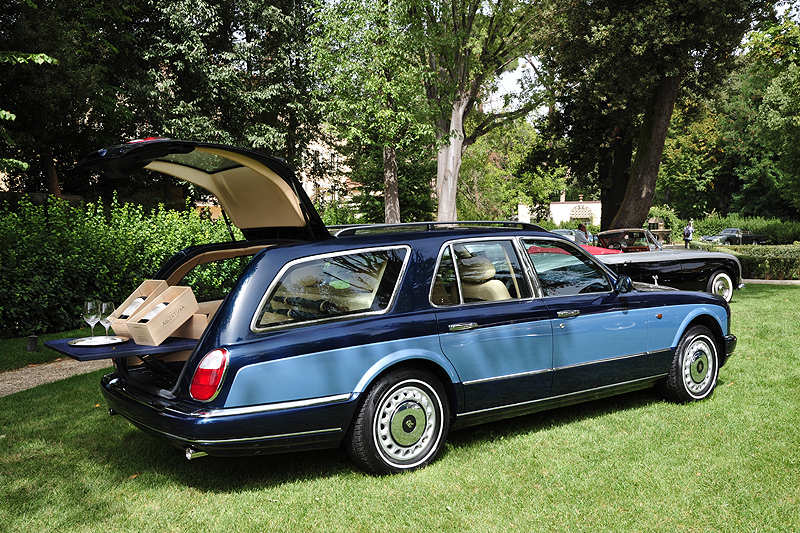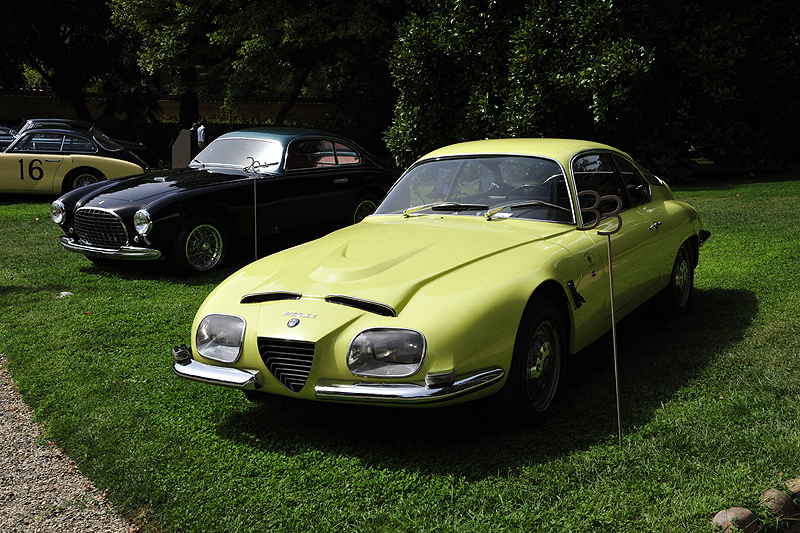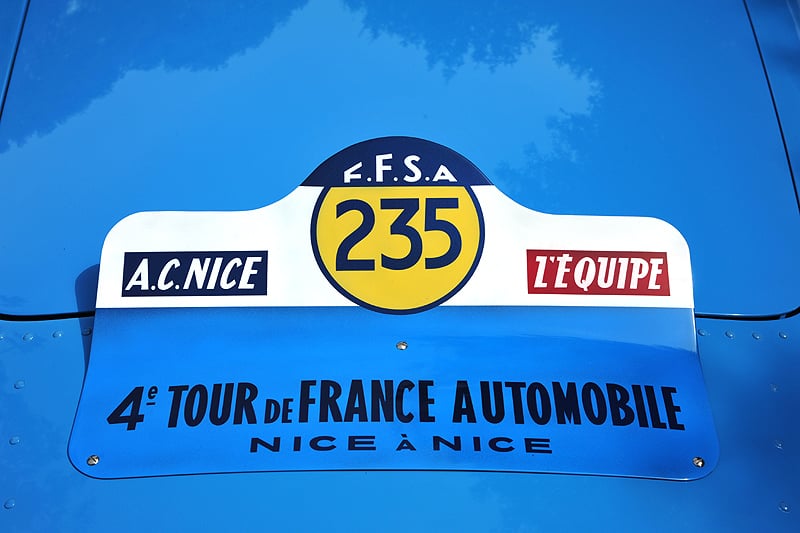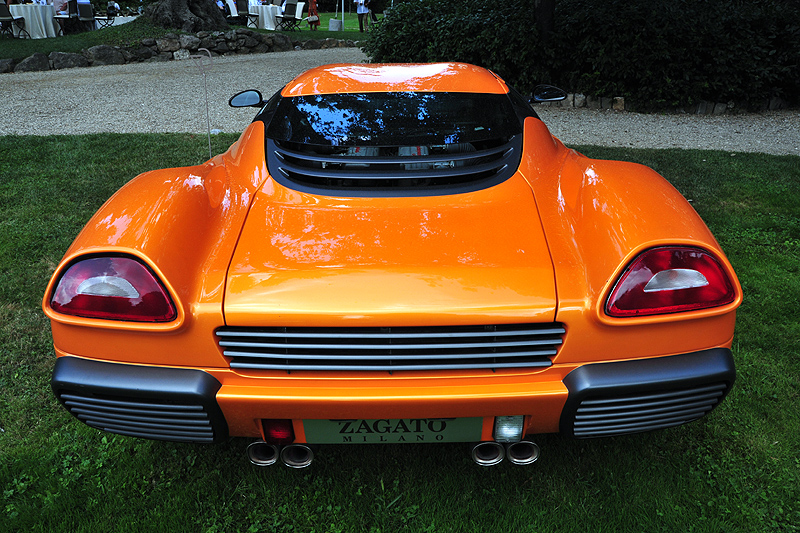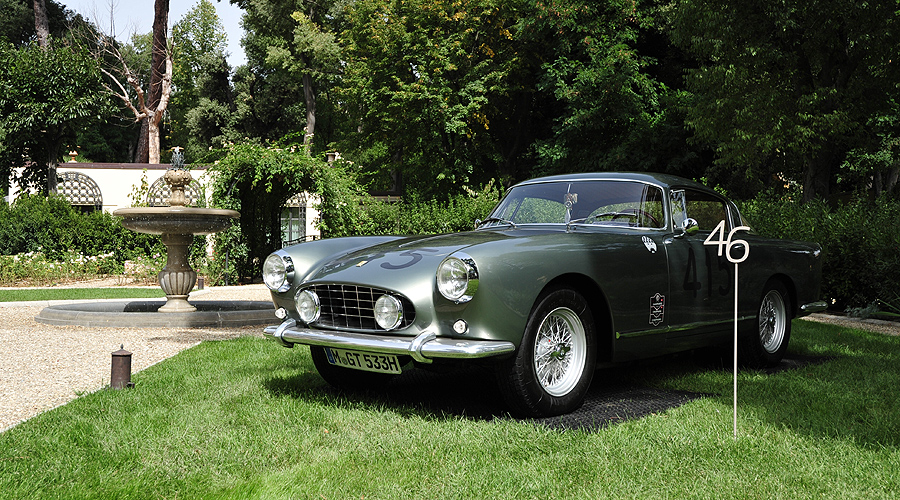 Text: Steve Wakefield
Photos: Classic Driver

---
ClassicInside - The Classic Driver Newsletter
Free Subscription!