Single, Double, Triple, Quadruple: Who is the king of the tourbillons?
Producing a tourbillon watch is considered the highest form of haute horlogerie. But who wins the battle of the 'Champions League' of watch complications? Classic Driver takes a look at some of the stars of Baselworld 2013.
The tourbillon mechanism was invented by Abraham-Louis Breguet at the turn of the 18th Century. Its aim is to counter the effects of gravity by mounting the escapement and balance wheel in a rotating cage. Thus it negates the effect of gravity when the timepiece (and its escapement) is stuck in a certain position. So now you know.

---
Old Number One: Breguet Tourbillon in red gold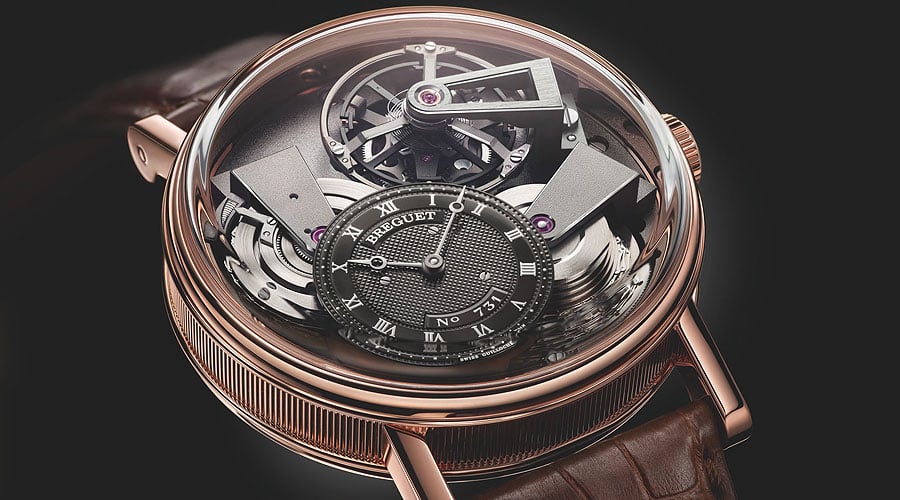 This watch bears the name of the man, mentioned above, who invented the tourbillon mechanism. You can see the house's characteristic bridge over the single tourbillon cage and classic, Franco-Swiss understated styling.
---
Inline Twin: Roger Dubuis 'Excalibur Flying Tourbillon'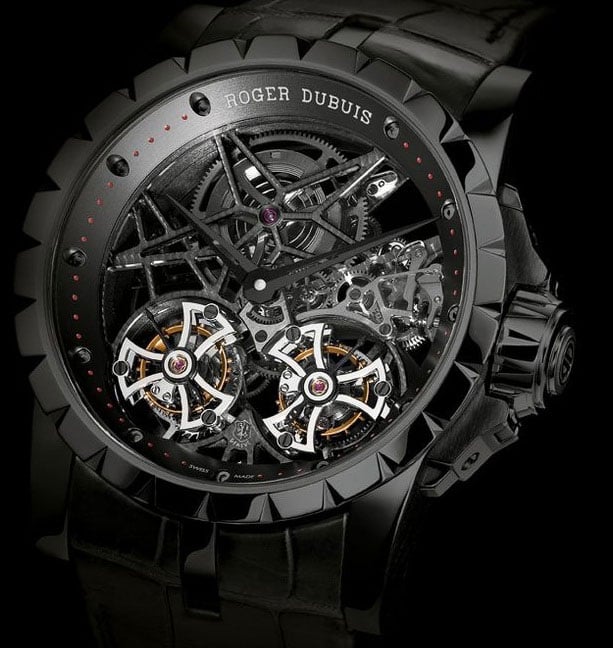 How different does this watch look from the elegant Breguet that starts our article? No less complicated, of course, and with two tourbillons - just more suited to the set of 'Alien' than 'Master and Commander'.
---
A Threesome: Harry Winston 'Histoire de Tourbillon 3'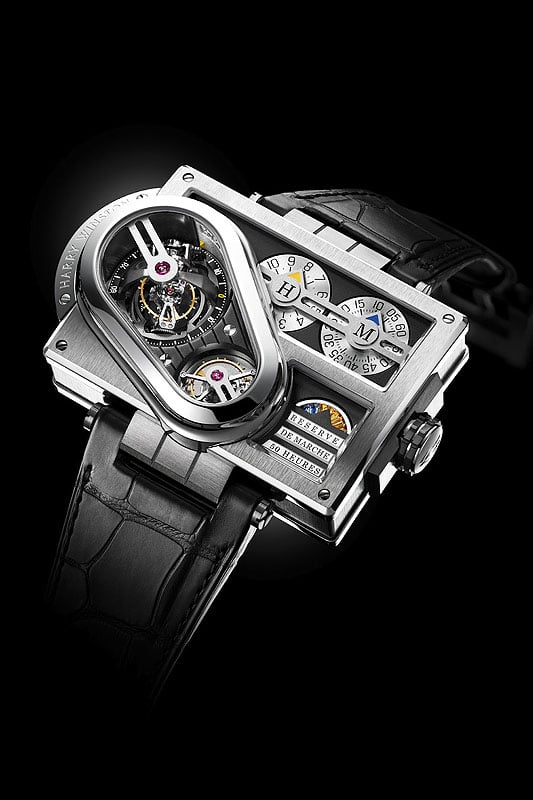 Looking very much as if it's a component left in the box from a newly delivered piece of Technogym, the triple-tourbilloned wonder from now Swatch-owned Harry Winston is the tuned Lamborghini of the horological world.
---
2 x 2 = 4: Greubel Forsey Quadruple Tourbillon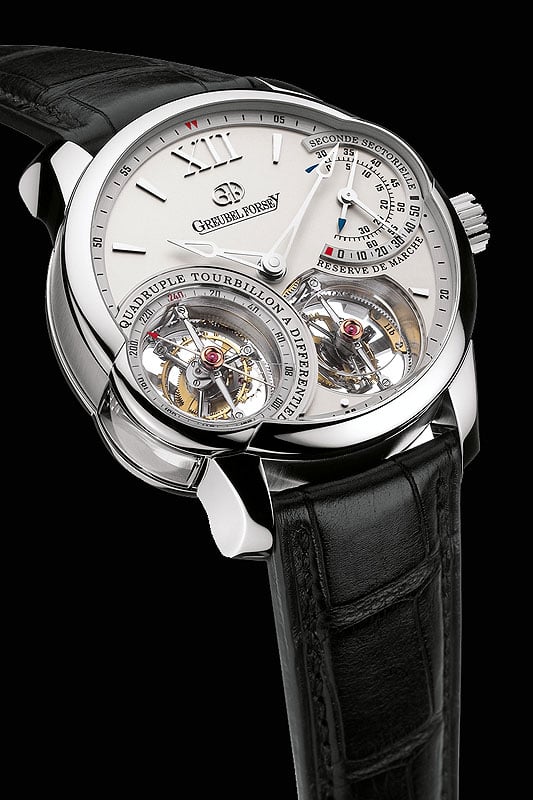 The mechanism of the complication from Greubel Forsey has two, double-tourbillon cages. It's a fairly chunky old thing to house such a complex movement, and measures 43.5mm in diameter. But it's also amazingly accurate. Should you set your watch on the dot of noon one day, at the end of its 50-hour power reserve it will display just four or five seconds adrift of two o'clock.
---
Text: Classic Driver
Photos: The Brands