Trinity Engineering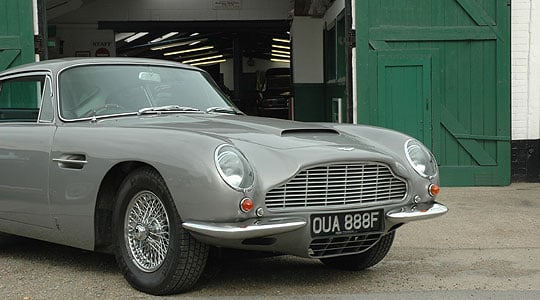 So you've got the DB6 into pretty fine shape yet there's still something else that could be done. The 'wow factor', a unique feature for the car. Of course! Concealed DVD player and surround sound, revolving numberplates and an electric roof actuated by a concealed 'firing button' on the gearlever - it's a job for Tim Butcher and his team at Trinity Engineering.

The company was formed in 1999 with Tim having had extensive Aston Martin experience at RS Williams (just on the other side of the A3), with roles that included overseeing the Sanction II DB4GT Zagatos, working on the AMR1 world sportscar team and troubleshooting the first Virages off the production line. In fact as far as the latter are concerned, Tim reckons he's seen just about every issue with the cars and knows exactly how to sort them out.

After RSW, Tim worked at McLaren International manufacturing the wiring harnesses on the Formula 1 cars during both World Championship-winning seasons, before setting up Trinity to service, restore and improve post-war Astons from DB2 to DB7. In-house facilities include engine-building and trimming, alongside regular servicing that will shortly be moving into a new on-site workshop, and car sales in a new showroom. There's also an extensive parts department that means regular jobs will always have a back-up of commonly replaced items in stock, and this is another area that will be expanded to feature more over-the-counter and mail order sales.

Although they are expensive cars to buy and maintain, Tim Butcher keeps his feet on the ground with regard to his clients, "Owning an Aston Martin is not a necessity – it's an indulgence. We don't forget that and we like to keep customers on board with a planned programme of work and its likely costs".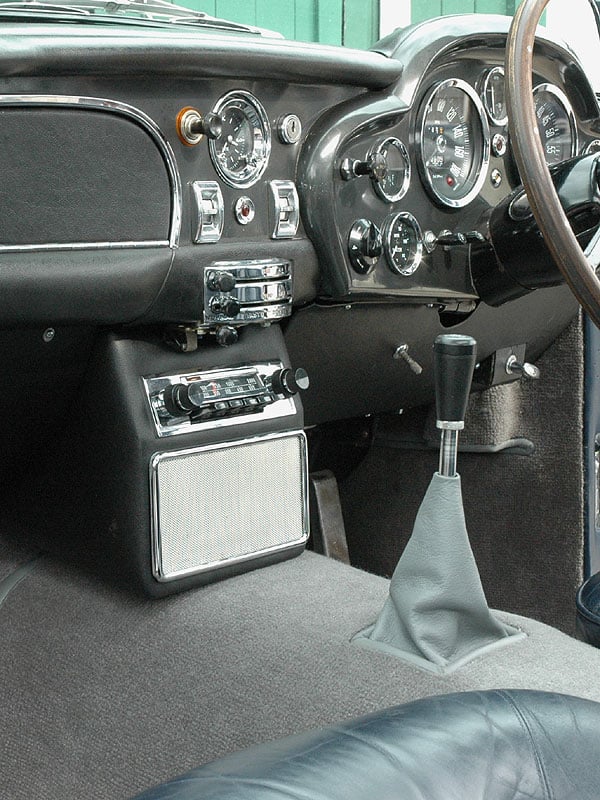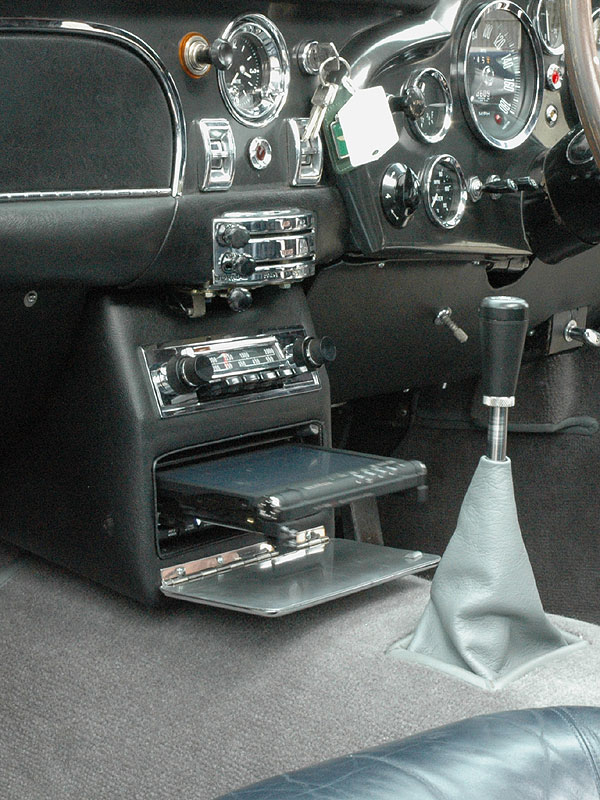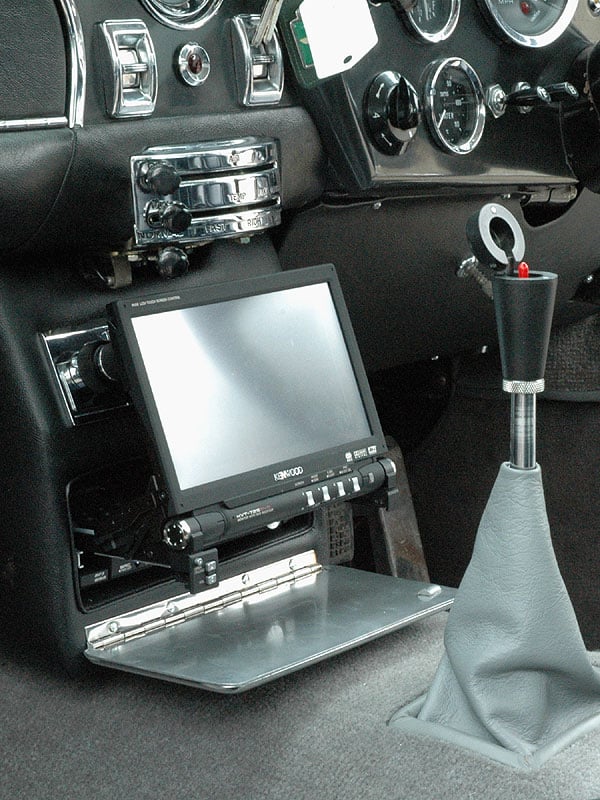 Some projects recently completed illustrate the breadth of expertise available. The silver DB6, a 1968 mid-production car, had been bought by a customer and regularly brought up to date to fine running condition. Christmas was approaching and a plan soon hatched – playing a Bond film in the Aston on Christmas Day. The project (finished on Christmas Eve!) was accomplished by the addition of a Kenwood 7.1" screen DVD player and 10-speaker surround sound, all completely hidden away and available at the touch of a button.

Also on this car is an electric sunroof with modern electrics actuated by an aircraft-spec micro-switch under the gear knob. Very 007, and if that isn't enough, the front numberplates will revolve when the cigar lighter is twisted – sadly it's just the one registration on three sides of the 'plate.

And this sort of work is not restricted to the 4/5/6 range. Trinity produce a 5-silencer system for the DB2 and DB2/4 that cuts out resonance, and for the same models can upgrade the handling and fit a 5-speed gearbox and modern clutch too. Another car also has a hidden hi-fi in the boot and 'his-and-hers' headphones.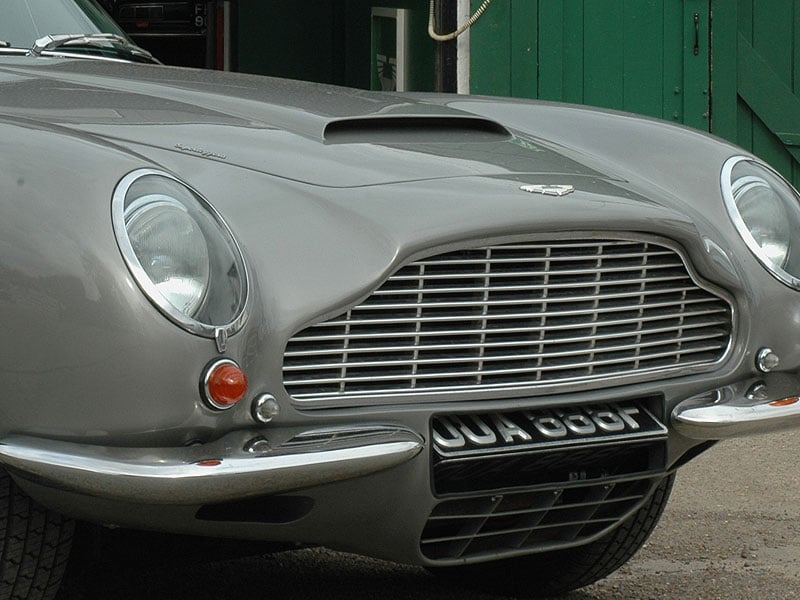 Lagonda 'wedge' owners can enjoy a unique six headlamp conversion for early series 'pop-up' headlamp cars. This system gives phenomenal lighting and the compact design fits behind the original glass covers.

As it says on their website, Trinity are dedicated to 'Marrying the classic style of Aston Martins with modern engineering techniques and materials'.

To see all Trinity Engineering's cars for sale in the Classic Driver car database please CLICK HERE.

For further information please visit:
www.trinityastonmartin.co.uk


Trinity Engineering
Bramley Hedge Farm
Redhill Road
Cobham
Surrey KT11 1EQ, UK Tel:

+ 44 (0) 1932 862040

Fax:

+ 44 (0) 1932 868747

Email:

[email protected]
Text: Classic Driver
Photos: Classic Driver
---
ClassicInside - The Classic Driver Newsletter
Free Subscription!