Tribute to Trans-Am at the Petersen Museum

The Petersen Automotive Museum in Los Angeles, California, will present a 'Tribute to Trans-Am' on Thursday 12 November 2009, continuing its much-admired tradition of honouring a motorsport legend or racing group every autumn. In 2008, the tribute was a thundering salute to the masters and machines of Corvette Racing. Other honoured legends of recent years have included Dan Gurney, Phil Hill and Le Mans, Parnelli Jones, and the forever doughty Carroll Shelby.
The Trans-Am Series, in the spotlight this year, thrilled racing enthusiasts four decades ago and significantly helped to change America's mainstream automobile marketing. Says Trans-Am luminary Dan Gurney, "We had great fans who could really identify with the cars on track," lamenting, "It's too bad that it all had to go away." Parnelli Jones called the Trans-Am a "no-holds-barred, highly competitive series", while he and others fought their way through every road race lap, often as though there were no tomorrows.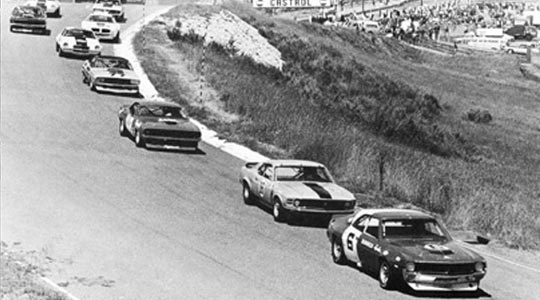 Enormously popular in its glory times, the SCCA-inspired Trans-American Sedan Championship drew more drivers from Indy, Sports Cars and Can-Am than any other single series. "The racing was fierce, fast and feisty," says Petersen Museum Tributes Chairman Tom McIntyre, an avid owner/driver who frequently races his ex-Mark Donohue 1968 Chevrolet Camaro. Many of these original Trans-Am Series cars have been preserved and are raced competitively today by members of the 'Historic Trans Am Group'.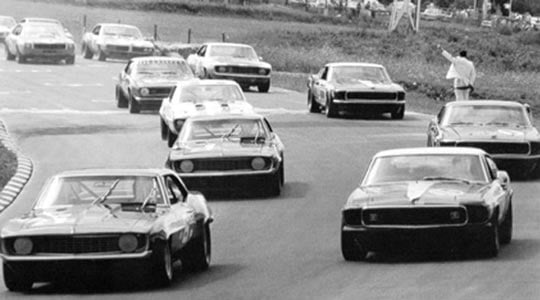 Cocktail hour at the Petersen Museum begins at 6pm with a chance to meet VIPs from the racing series' golden years, 1966 through 1972. Following a buffet dinner, Master of Ceremonies Dave McClelland will interview Trans-Am drivers Parnelli Jones, Dan Gurney, George Follmer, Tony DeLorenzo, Dick Guldstrand and John Morton, among others. The event will include showing race-action films from the period, and in-metal gallery displays of historic Trans-Am cars – the hottest of Trans-Am's rock-&-roll Barracudas, Camaros, Challengers, Javelins, Firebirds and Mustangs. These are the heart-thumping 'pony cars' which stoked road racing devotees and validated Detroit's battle cry "Win on Sunday, Sell on Monday" that correctly labeled an escalating new-car marketplace demanding affordable, high-performance automobiles.

After riding a popularity crest, Trans-Am racing began losing its sizzle after 1972 as muscle car sales slid. Factories' support diminished and top drivers went elsewhere to follow the money. But the greatest, and wildest, memories remain to be vented in a same-day audience-participating panel discussion at this Petersen Museum event, starring Trans-Am VIPs discussing – and arguing over – the provocative topic, 'How to cheat in the Trans Am'. Veteran drivers and tuners will no doubt tell all, now that it's safe to do so.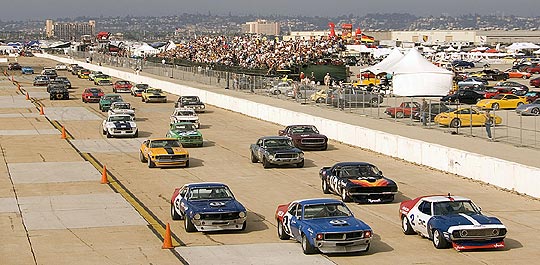 There will also be a charity auction of Trans-Am memorabilia, plus a special walk-around preview of the Bonham & Butterfields 'Classic California' auction to be held at the Petersen Museum on 14 November 2009 – click here for full lotlist.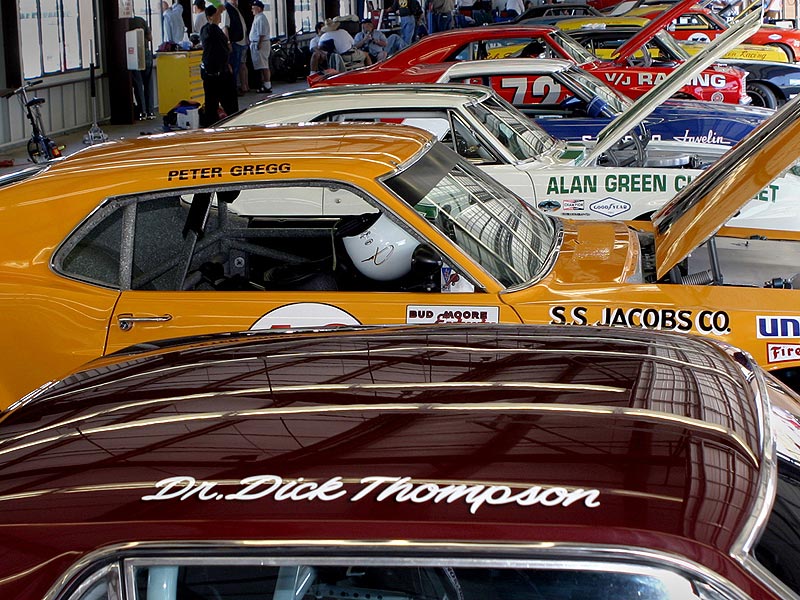 For further Tribute to Trans-Am information, or to guarantee ticket reservations, call the event organiser Checked Flag 200 office in Los Angeles, California, on +1 323-964-6325, or see the official event page and ticket order form at www.petersen.org.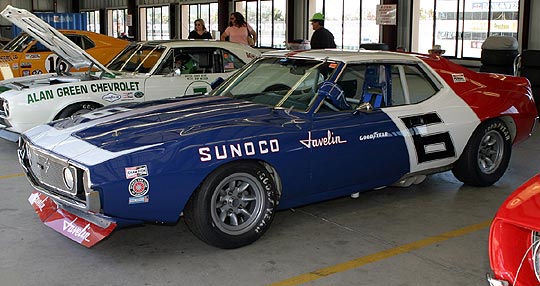 Text: William Edgar
Photos: Historic Trans Am Group and Edgar Motorsport, www.edgar-motorsport.com


---
ClassicInside - The Classic Driver Newsletter
Free Subscription!