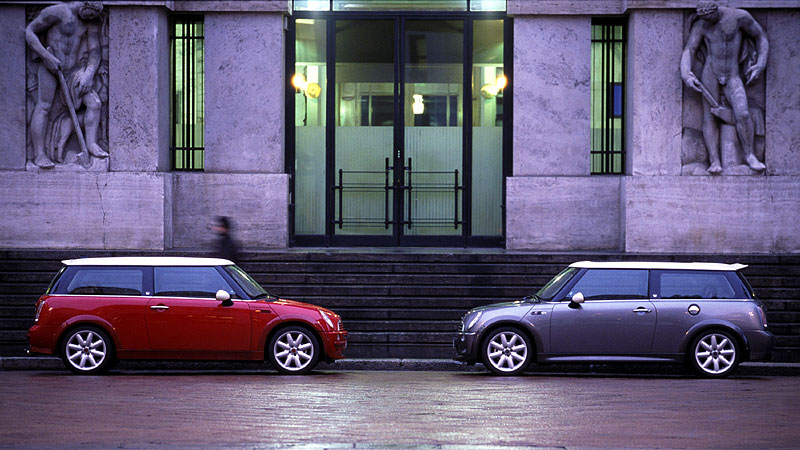 The Milanese car designer Carrozzeria Castagna presented one its newest creations at Geneva, the 'Wagon', 'Woody' and 'SUWagon' - all based on the current MINI. The cars have a body extended by 25 cm, and the coachbuilder has combined a specifically-designed rear with the original front of the car. Each model has an individual look and feel.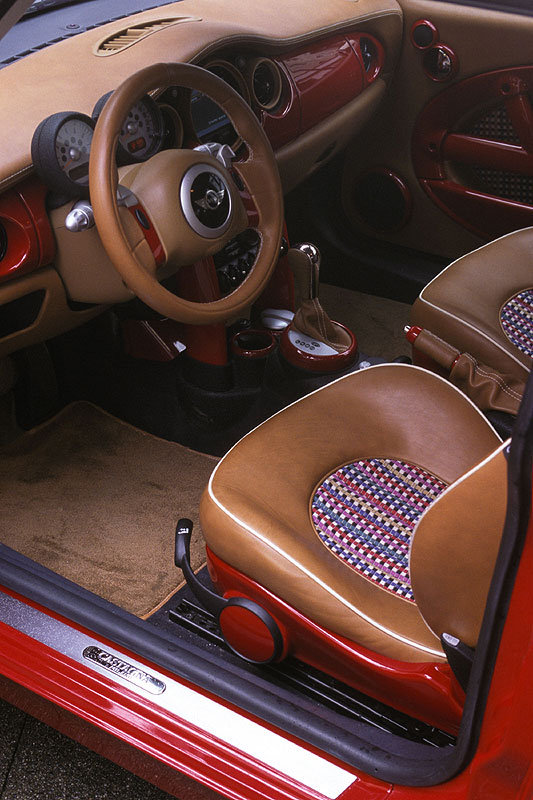 Wagon
Equipped with a modified tail, the model offers a roomy luggage compartment with sufficient space for three large suitcases. On the inside, the Wagon shows its unique personality - all plastic fittings and surfaces were replaced with either fine leather or high-grade paint or varnish. In addition, many other parts, such as the switchgear and turn indicators, were substituted with turned aluminium or chrome.
A completely new seat design is used to give the car more space, better comfort, and of course more Italian style. Six millimetre-thick glass is employed for the windows thus minimising road noise and creating a pleasant ambience in the enlarged rear compartment.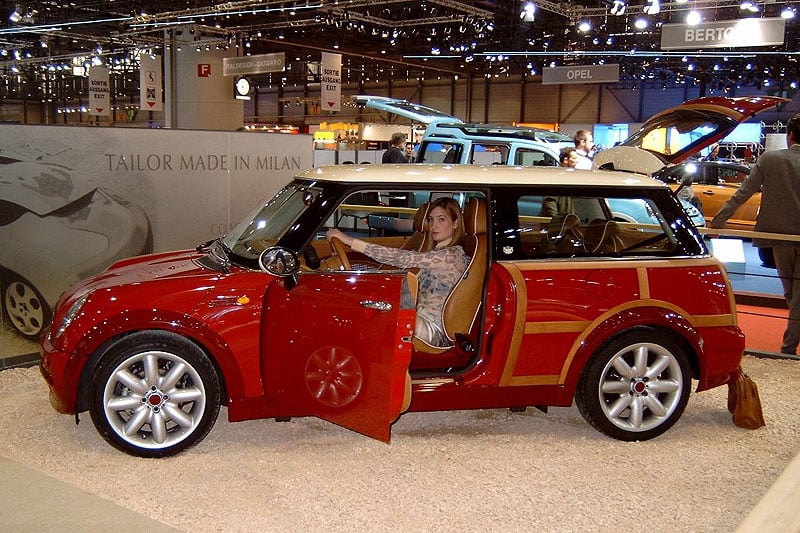 Woody
With this model the designers have improved the exterior by applying wood in the manner of the 1960s Mini (and Morris Minor) Travellers. The type and colour of wood is chosen dependent on body colour and thus co-ordinates with the rest of the car. The Woody interior naturally gets a special character by the use of different natural materials such as basketwork making a practical lining for the centre console.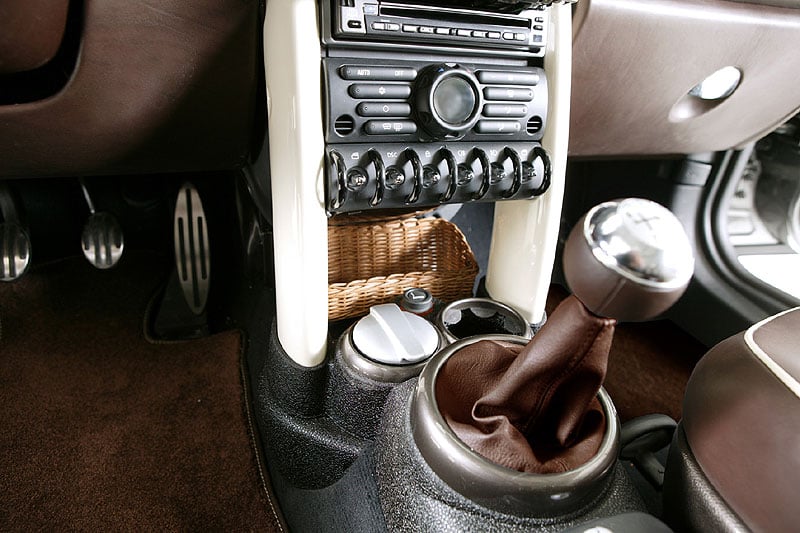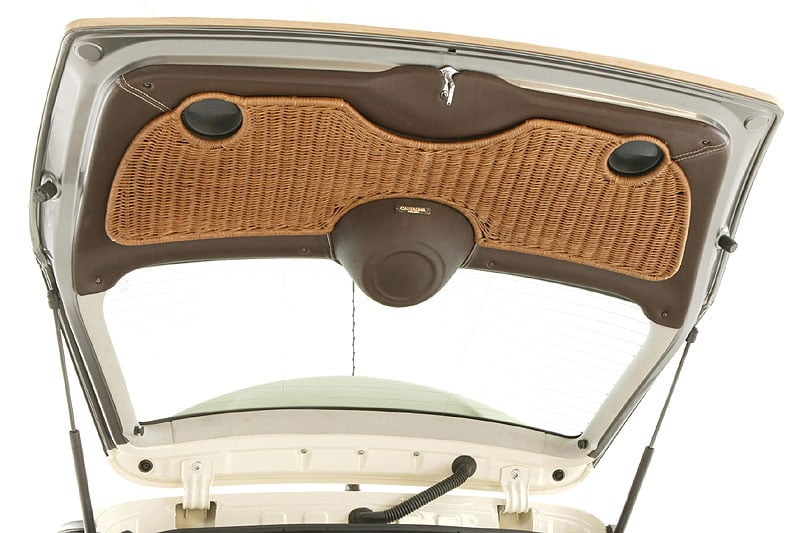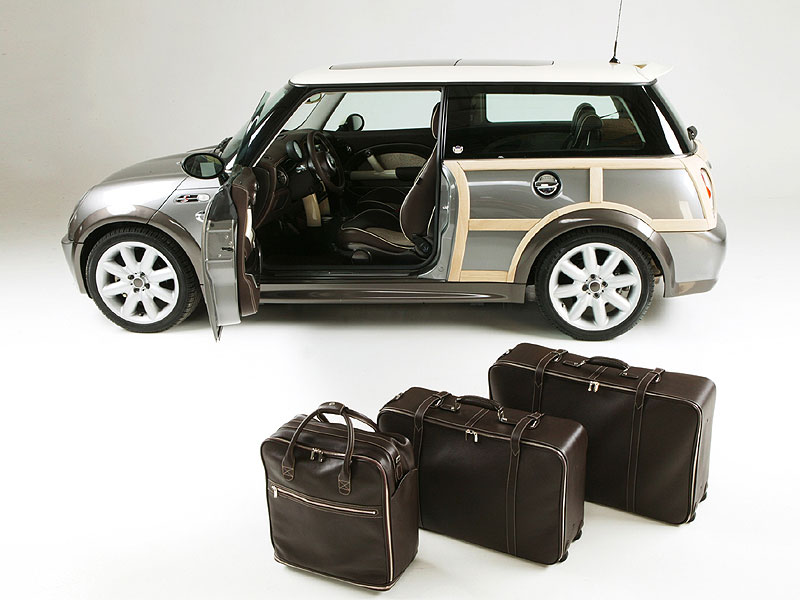 Fitted liners, also made from basketwork, protect the leather-lined bootspace. Other luxury accessories, which individualise the trunk of the Woody, include a three-part luggage set manufactured especially for the car. The seats of the Woody co-ordinate with the rest of the car.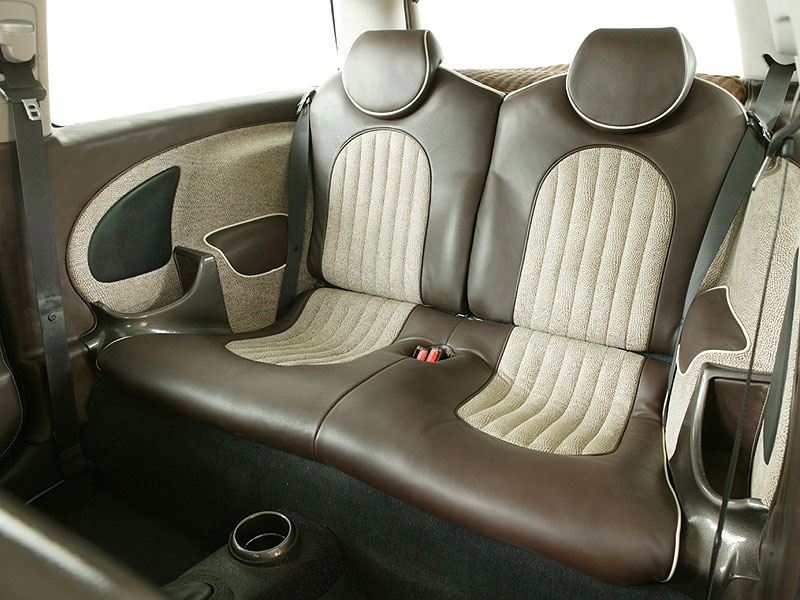 SUWagon
The idea of this is to present an adventurous look to the small car. It's equipped with a manually adjustable air-suspension system that allows the ground clearance to be raised or lowered according to conditions. The lower part of the body is protected by an all-round broad protective plastic strip. Additional flared wheel-arch-extensions give the car extra off-road credibility.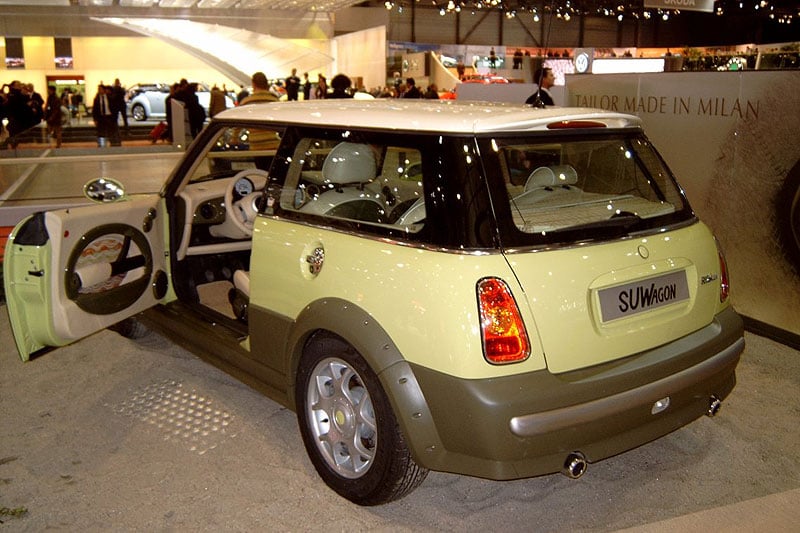 Editor's note: Having suffered the ignominy of 1960s Wakefield family transport being a Mini Traveller, I am surprised to find myself totally knocked-out by these cars in 'woody' form, and regretting that the noble Carrozzeria Castagna found it necessary to make a tacky SUV as well. The power of the current market - SW.
For further information on these models please refer to www.carrozzeriacastagna.com.
Text: Jan Richter
Photos: Carrozzeria Castagna