You can leave your formal clothes at home. The 70-room hotel is made for relaxation. Floor-to-ceiling glass windows offer panoramic views of the Engadin mountains (a view always best taken in with a drink in your hand).
Skiing in and out of the Nira Alpina could not be easier. A glass-enclosed covered walkway links the hotel to the Corvatsch cable car. Not only will guests be able to reach the slopes with ease, they'll also be able to enjoy untouched powder snow, even being able to carve turns all the way down to the hotel's main entrance.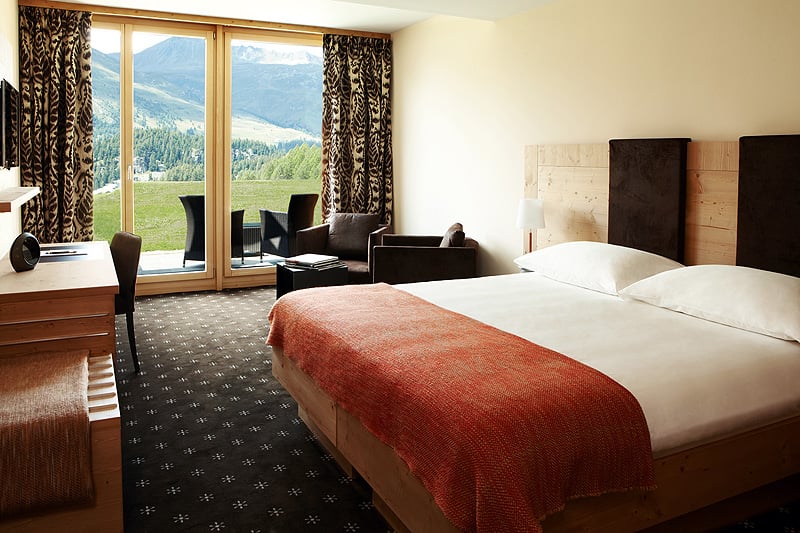 That fur coat might yet come in handy - but only during bracing exercise on the slopes, not covering the shoulders for yet another formal cocktail party. The Nira Alpina is just not that sort of place.
Photos:Nira Alpina