Top Marques Monaco 2006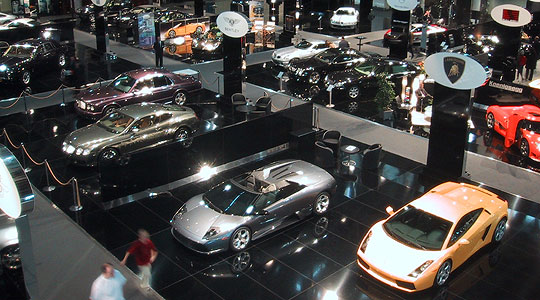 From 20th to the 23rd April Monaco will see the third running of Top Marques Monaco at the Grimaldi Forum in Monte Carlo. This year's event is expected to have the usual representation from the world's luxury car manufacturers, with makes such as Rolls-Royce, Pagani and Spyker present. In addition there is likely to be the European debut of the Bentley Continental GT Convertible.
For the innovative Freestream T1 Top Marques Monaco will be its World Premiere and as the organisers say, visitors will have "the opportunity to see something completely different!!".

The long awaited convertible follow up to the enormously successful Bentley Continental GT will have its World Premiere in New York and a week later it will have its European Premiere at Top Marques Monaco. Bentley's design director Dirk van Braeckel says more about the styling: "With the Continental GTC we set out to achieve a style that is both contemporary and elegant but with the sporting stance of a true performance car. We also wanted to ensure that the Continental GTC looks just as beautiful with the roof up as it does when it's down."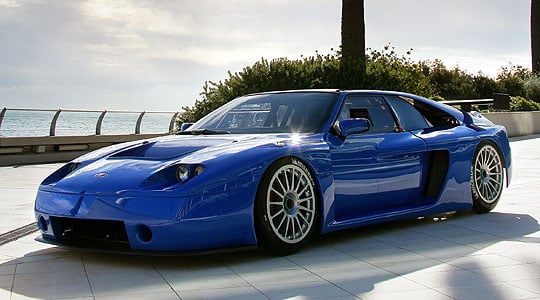 The Venturi Héritage GT3 is a powerful GT conceived by the famous French designer and engineer (Matra-Simca, Ligier, Lotus-Renault F1) Gérard Ducarouge and built in the Principality of Monaco. This is the highest performing French GT car ever produced and is based on a 500 hp supercharged V8 with a weight of 1,000 kg.
Top Marques Monaco is open from 9.30 to 18.30 from Thursday 20th April to Sunday 23rd April 2006. Special VIP viewing times are Thursday 20th April and Friday 21st April 2006 from 9.30 to 12.30 with access to the public at all other times. Public entry price will be Eur 29, which includes a copy of the official catalogue. The Grimaldi Forum is at 10 Avenue Princesse Grace, Monaco.

For further information please visit www.topmarquesmonaco.com.
Text: Classic Driver
Photos: Top Marques Monaco
---
ClassicInside - The Classic Driver Newsletter
Free Subscription!