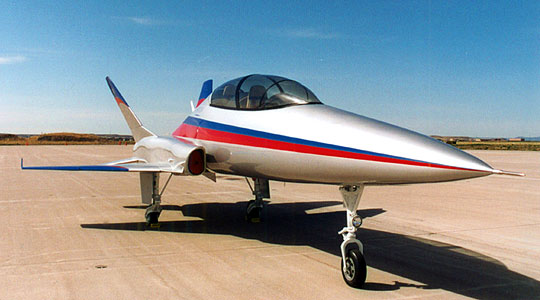 Admittedly with only two seats and little space for luggage the Javelin, from US manufacturer Aviation Technology Group, is not particularly practical. But who needs practicality if you own the fastest civilian aircraft in the world? The name 'Javelin' is apt, as the small (36 feet, say 11 metres long), twin turbofan jet will cleave the air at a phenomenal 965 km/hour. That's 0.90 Mach, around 600 mph.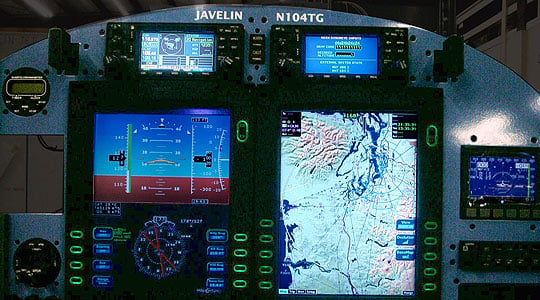 Such power and speed means a distance of 2,200 kms can be achieved in just two and a half hours. Unfortunately the Javelin is not the most economic of aeroplanes, and the owner will soon become 'best friends' with his local filling station attendant. "Fill her up" will mean around 1,000 litres of Jet -1 Kerosene to keep the two Williams International FJ33-4-17M Turbofan engines happy. Fully opened-up, the little 'plane will nearly touch the speed of sound.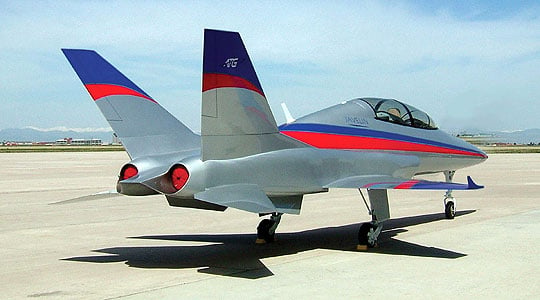 In the cockpit, the Javelin mimics its bigger brother military jets like the F-16 by seating the passenger behind the pilot. With a pressurised cabin there is no need for a helmet and breathing-mask, so travelling ladies and gentlemen will not have their make-up or hair disturbed. And how much does all this fun cost? A trifling 2.795 million dollar. Plus taxes of course.
"Oh, and don't forget to fasten your seatbelt!"
More information on the Javelin can be found at www.avtechgroup.com.
Text: J. Philip Rathgen
Photos: ATG
---
ClassicInside - The Classic Driver Newsletter
Free Subscription!