Testing Alfa Romeos at Balocco, 1960s Style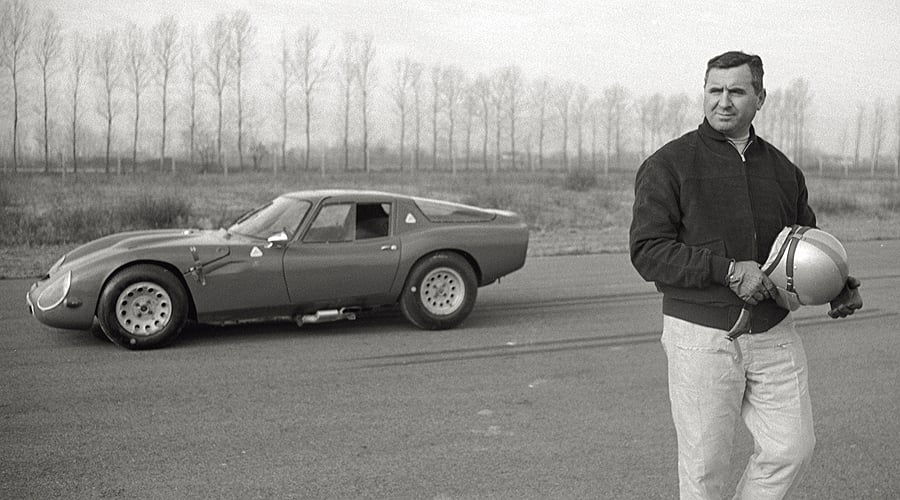 Helmet: check. Racing suit and slip-on shoes: check. Cigarettes: plenty. Time to put a few laps on a TZ or GTA, then...

Almost equidistant between the great Italian car manufacturing cities of Milan and Turin, the Balocco test track was completed in 1962 and became commonly used for testing by Alfa Romeo in 1964.

It is now a proving ground used by the Fiat Group.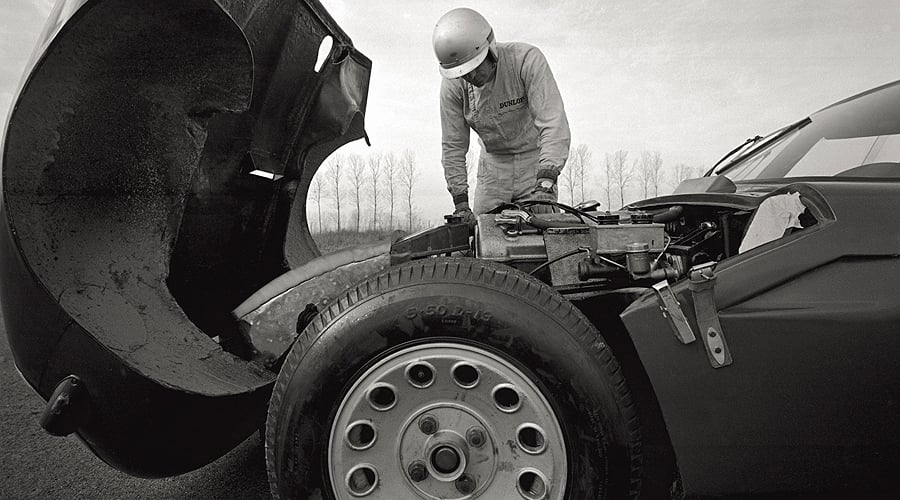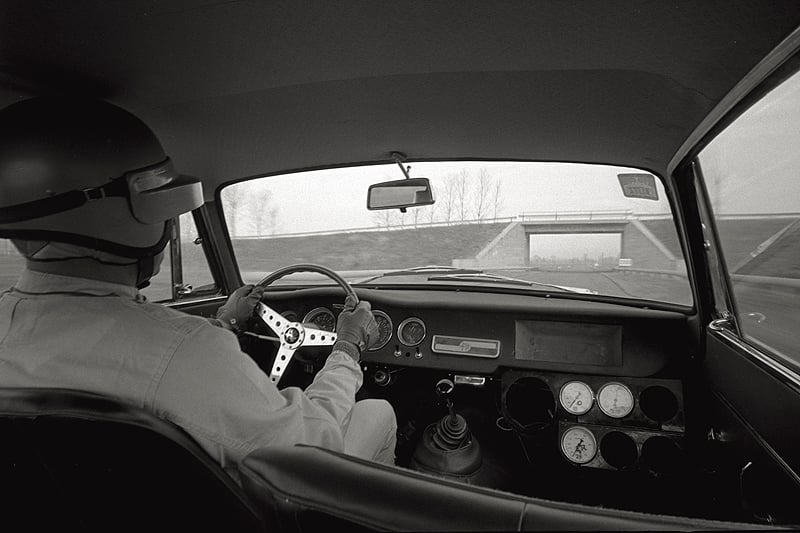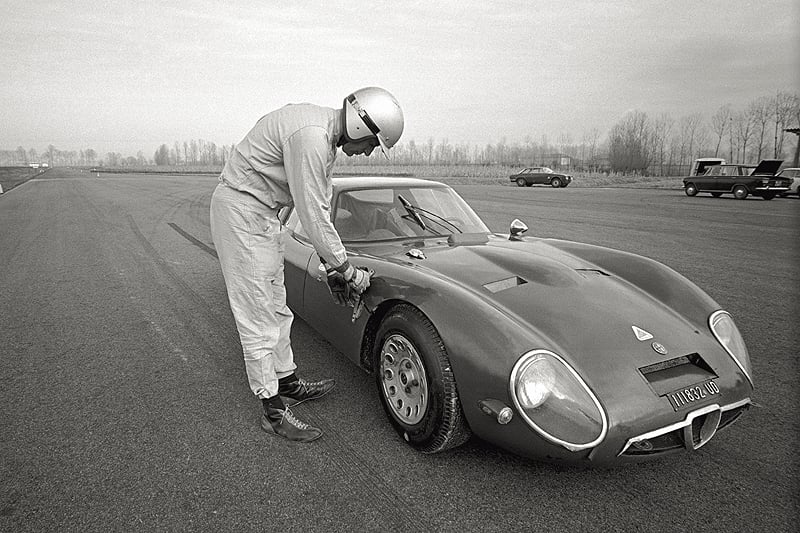 But back in the early 60s, Balocco was where legendary Italian drivers such as Roberto Bussinello, Consalvo Sanesi and Teodoro Zeccoli (above) shook down the latest creations from the factory's racing arm, Autodelta.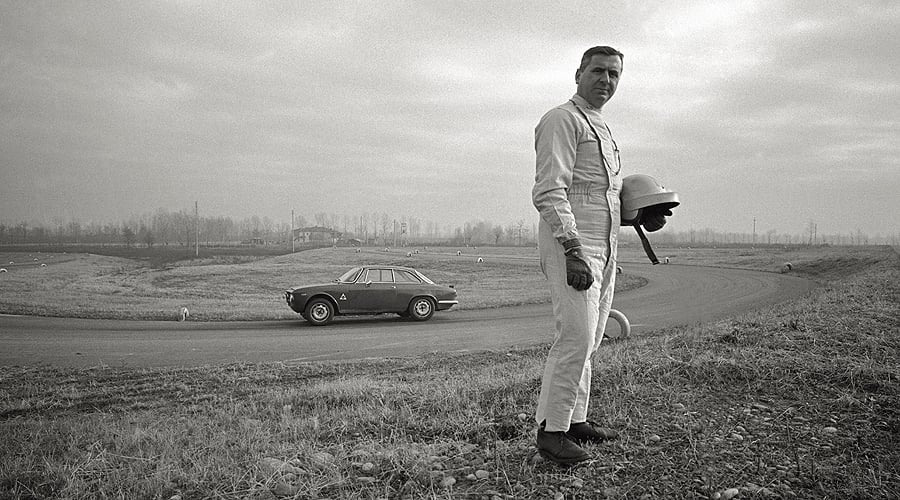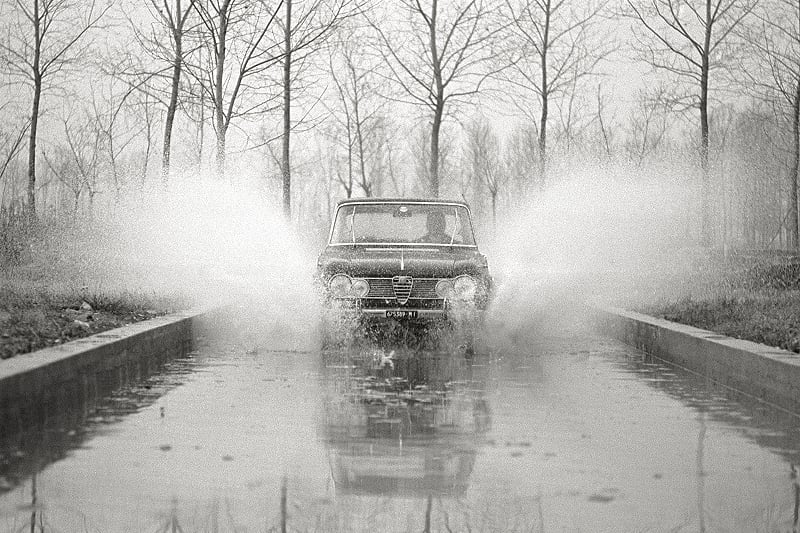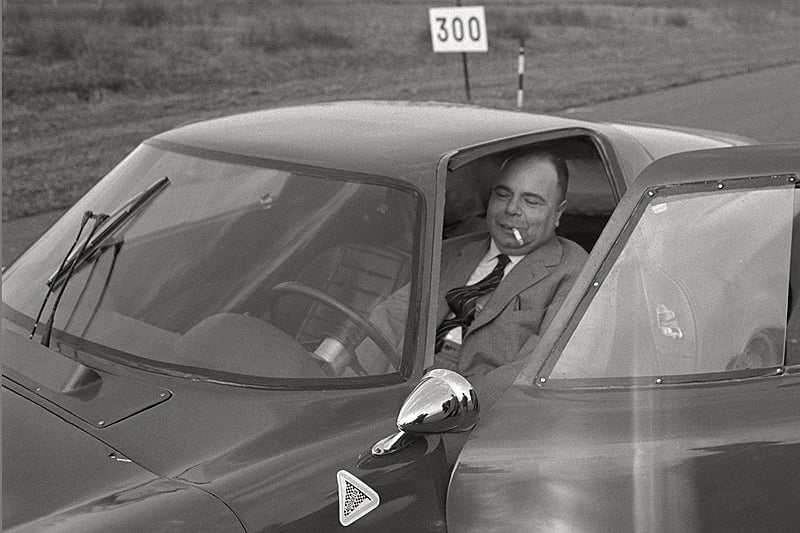 Under the watchful gaze of Autodelta principle, Carlo Chiti, the latest TZ, GTA or
Tipo
33 was exhaustively evaluated around the track. With corners marked by halved-tyres, very little Armco, and only rough pasture on which to run off, the circuit favoured the brave.
The photos you see here give a little flavour of that period – we'd love to know who the gentleman is relaxing in the factory TZ2. Time for a cigarette break, presumably. And we're also reminded of the equally ample Chiti and his fondness for a traditional, sit-down Italian pasta lunch.
Text: Steve Wakefield
Photos: Mondadori / Getty Images