Tesla's Future: Saloon, crossover, cabrio and new roadster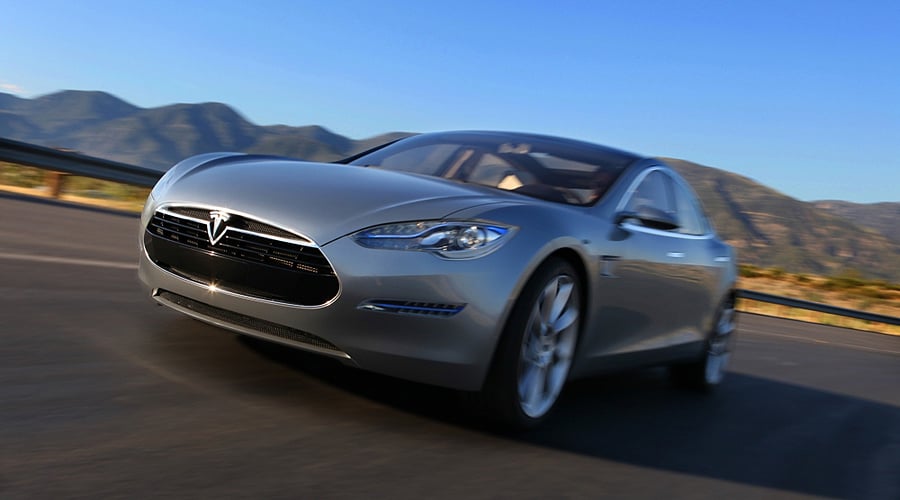 With a rapid expansion of Fisker's line-up on the horizon, its eco-aware rival Tesla is also ready to drastically boost its product portfolio. A five-metre-long sports saloon will be on sale next year, followed by a crossover SUV, convertible, and all-new roadster.
The all-electric saloon – which has similar dimensions to a BMW 5 Series – will arrive next year, and will be christened as the Model S. Shortly after launch, the 5+2 seater (two rear-facing seats in the boot accommodate children up to 4"11) will also spawn a high-performance version to square up to the BMW M5 and, according to Autocar, will also provide the basis for a 'Model X' crossover SUV due later in 2012.
2013 will see the Californian manufacturer introduce a convertible to the line-up, followed by an all-new version of the Roadster. Due to high development costs, the current Tesla Roadster is being sold at a loss despite its comparatively high price tag of around £87,000 – but the all-new version is likely to use a shortened version of the Model S platform (and lose the Lotus-derived mechanicals in the process), leading to better economies of scale and thus a cheaper list price.
Illustrating this, the larger Model S saloon will start at around $50,000, with a unique pricing structure adding $10,000 for each incremental increase in battery range. The high-performance derivation will carry a price tag of around $80,000, and will boast a 4.6 second 0-60mph sprint as well as a range of around 300 miles. Tesla plans to keep pricing consistent across the globe, meaning the Model S will retail in the UK from £35,000 upwards.
According to Tesla CEO Elon Musk – who also co-founded PayPal – the Model S will have the best aerodynamics in its class, as well the largest panoramic roof ever seen on a production car. You can also expect "grand piano-quality" paint finishes, and stellar handling capabilities thanks to the low centre of gravity provided by the floor-mounted batteries.
Text: Joe Breeze
Photos: Tesla