Team Classic Driver Hires Roland Asch for the 2010 Oldtimer Festival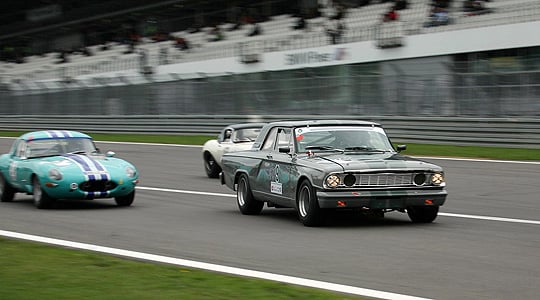 After its magnificent victory at August's Oldtimer Grand Prix, Team Classic Driver is preparing the Ford Fairlane for its next race: the 1000km Classic at the Nürburgring Oldtimer Festival, 10-12 September. This time, Team Classic Driver's regular pilots, 'Fred' and 'Barney', will be sharing the drive with German racing legend Roland Asch.
The ADAC 1000km Classic will be a serious challenge for Team Classic Driver's 500HP Ford Fairlane – a 1964 car which will be up against far more modern machinery in this famous race, now resurrected for classic machinery. Adding to the excitement is the fact that the race is held on the world's most challenging circuit – the infamous Nürburgring Nordschleife, combined with the modern Grand Prix track, to give a total lap length of 25.378km. And, of course, a total race length of 1000km. But Team Classic Driver has an ace up its sleeve in the form of its third driver, Roland Asch, famous for his DTM drives and for winning multiple Porsche Cup championships.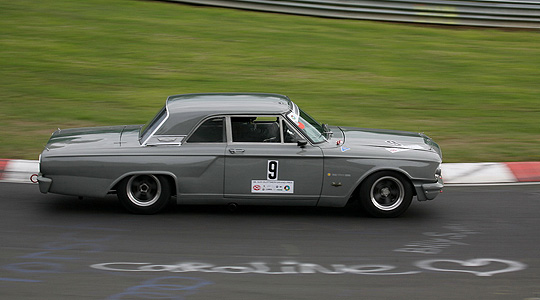 Classic Driver wishes its team the best of success on 10-12 September. For further details on the 2010 Oldtimer Festival see www.oldtimer-festival.de.
Text: Charis Whitcombe
Photo: Nanette Schärf
---
ClassicInside - The Classic Driver Newsletter
Free Subscription!