Studio M Cinqueporte: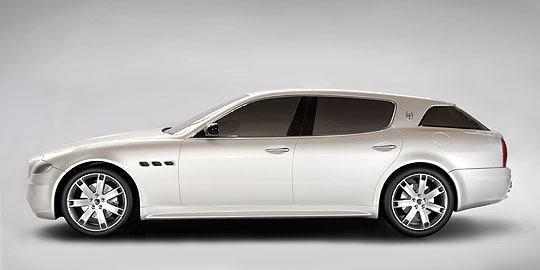 If you were inclined to go hunting, and that hunting were to be in the desert, what would you think of driving other than a one-off shooting brake evolved from the Maserati Quattroporte? That, at least, was the obvious answer to the unnamed Middle Eastern businessman who commissioned Italian coachbuilders Studio Torino and Studio M to produce just such a thing.

The tradition of the bespoke shooting brake originated in the early years of the 20th Century, when wealthy British hunters wanted to enjoy travelling in a sporting vehicle while pursuing their game. British and Italian coachbuilders in particular have, over the decades, been asked to adapt coupés, saloons or even sportscars to accommodate the needs of the hunter in a stylish, elegant fashion. The results have always been eye-catching, and this no exception.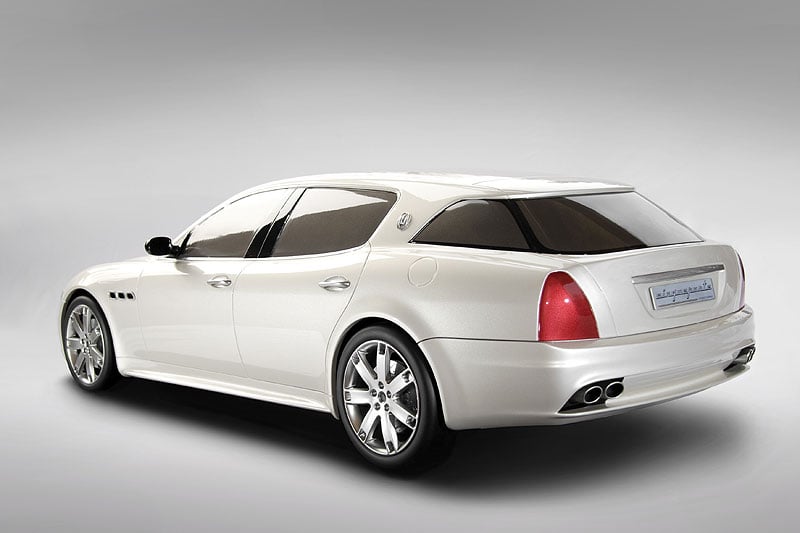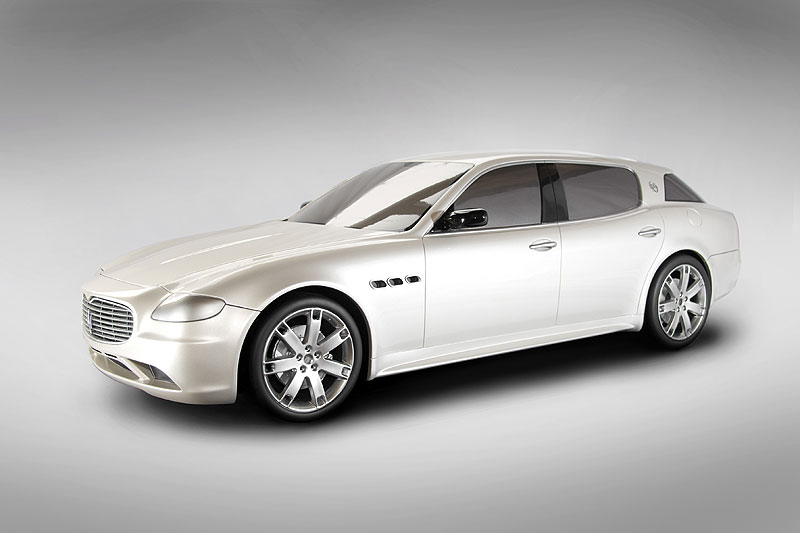 The Cinqueporte (named to reflect the addition of the hatchback to the Quattroporte), designed by Alfredo Stolas, currently exists only as a 1:4 scale prototype. In spite of the revised front end, elongated roof and that fifth door, its Maserati heritage is evident, the muscular side-profile reminiscent of the GranTurismo. The broad C-pillar dominates, flowing smoothly into the roof and the hatchback. The rear seat splits, providing ample storage for hunted game.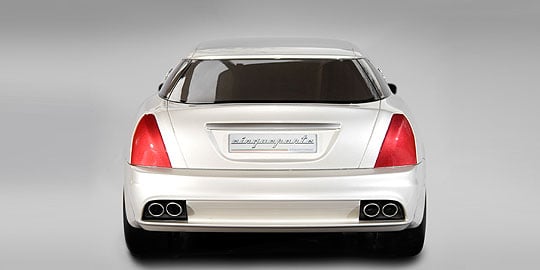 That this particular Cinqueporte will remain a unique project is certain – the commissioning customer is likely to wish his brainchild to remain exclusive. However, Studio Torino and Studio M will always be happy to interpret wealthy customers' dreams - perhaps even for another, albeit different, Quattroporte Shooting Brake.

For further information, see www.studiotorino.com.

Text: Classic Driver
Photos: Studio M


---
ClassicInside - The Classic Driver Newsletter
Free Subscription!