Still a Record-Breaker: 50cc Garelli Monza Special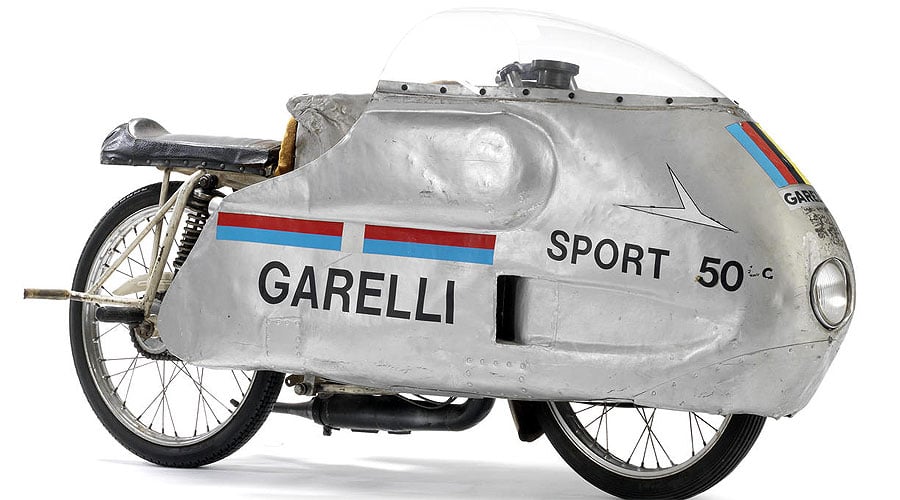 Size does not matter. So we are told. But for international record-breaking it's all-important and, if you've ever wondered what the best average speed a tiny 50cc bike could achieve over 24 hours, well, it's 108.834km/h (67.59mph) and this is the bike that achieved it.
Any teenager worth his salt will remember the Garelli marque as synonymous with tuned-to-oblivion mopeds and very small-capacity motorbikes aimed at those too young to ride 'big' bikes.
Setting records, therefore, was one way of raising the profile of the company – and had been a significant feature of Garelli's activities pre-War.
The record attempt was made at Monza in November 1963. Two 50cc bikes, specially prepared by engineer William Soncini, running on alcohol fuel and equipped with large-capacity fuel tanks and all-enveloping 'dustbin' fairings, set eight world records.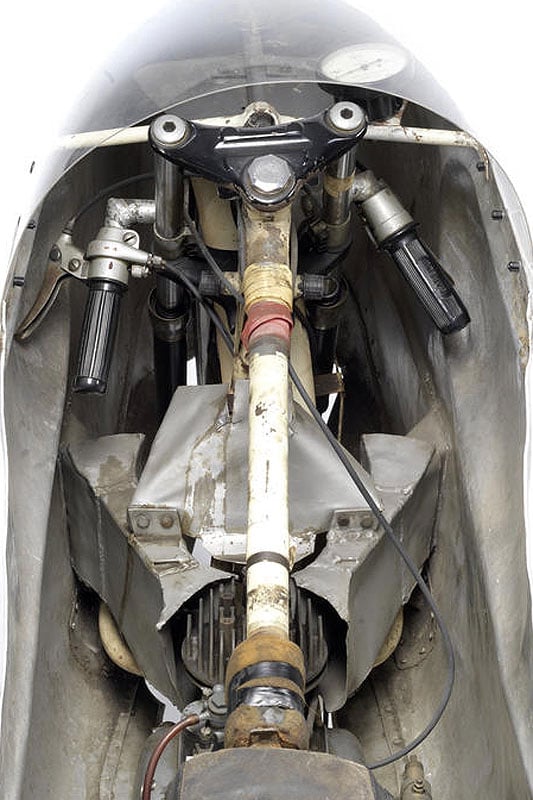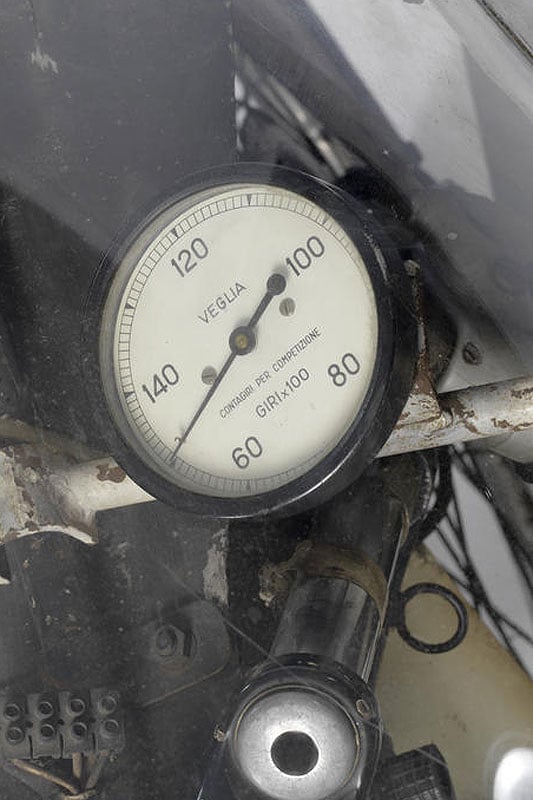 The riders were Gianemilio Marchesani, Luigi Pastori, Robert Patrignani, Giulio Pernigotti, Luciano Spinello and GianPiero 'Zubani'. To facilitate night-time running, a single headlamp was installed in the fairing.
Of those eight world records set that weekend, the 24-hour average is still held today.
Bonhams will offer this bike at its 7 February sale at the Grand Palais, Paris.
Related Links

Further details on this motorcycle (est. EUR 50,000 - 75,000) are available from www.bonhams.com


Text: J. Philip Rathgen
Photos: Bonhams