The 'Star of India' for Sale
Advertorial
Hans-Günther Zach is selling the spectacular Rolls-Royce 'Star of India' and is inviting bids. All bidders are guaranteed complete anonymity, if desired.
The 'Star of India', a Phantom II, is perhaps the most celebrated, collectible Rolls-Royce motor car of all time.
Hans-Günther Zach, creator of his own museum in Mühlheim/Main, Germany, is one of the most famous Rolls-Royce enthusiasts of the last 20 years. This is, by and large, due to the presence of the 'Star of India', a custom-built car for the Maharaja of Rajkot. Manufactured by Rolls-Royce as a Phantom II 40/50 HP Continental All-Weather Convertible, the uniquely bodied car was delivered to His Highness the Maharaja in 1934. Just one of the car's unique features was the extra headlights that tracked the steering wheel and therefore followed the road – a forerunner of today's 'adaptive-curve lights' found on modern cars from BMW, Audi and Mercedes.
Together with the Silver Ghost, this Phantom II (chassis number 188PY) can be considered as automotive 'royalty'. In fact, Zach has exhibited the special car in the presence of HM Queen Elizabeth II. This is just one of many stories associated with 'The Star' and gives it a very special history. Just try putting 'Star of India' into Google; it generates so many results that it's almost impossible to read them all. Few other cars can claim such a fabulous history. Its value would be difficult to assess; however, on the open market, as an individual sale it could be worth a couple of million euros.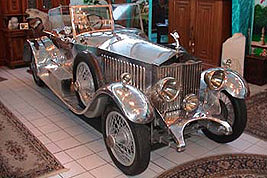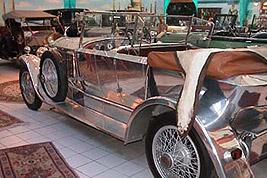 The private museum totals 27 cars, most of them pre-War – although it also includes many later classics of the 'British Empire' period. Another curiosity from the inter-War 'Maharaja era' is the 1926 Rolls-Royce 40/50 HP Phantom I Open Tourer, first owned by the Maharaja of Nanpara. The car is better known as the 'Aluminium Sculpture' because of its highly polished, natural aluminium body and chassis. The mirror-like finish is testament to the panel-beater's skills as no blemish could be disguised with a coat of paint.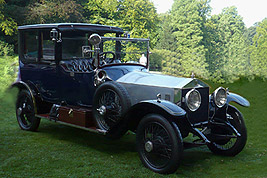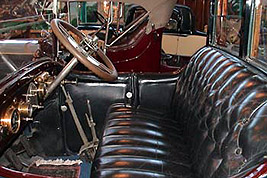 An early milestone of the Rolls-Royce marque is the 1920 40/50 Silver Ghost Coupé de Ville. The Silver Ghost was the first model that earned the title 'Best Car in the World', and secured Rolls-Royce its unique position in motoring history. Like most cars of its kind, it was delivered only as a 'chassis with engine'. It was down to the new owner to engage a coachbuilder to design and build the bodywork to his, or her, specification. This car, chassis 24AE, was first delivered to the coachbuilder Mulbacher based in the Parisian suburb of Levallois-Perret. Mulbacher then fitted the chassis with one-of-a-kind Coupé de Ville coachwork for its first owner Jean Hennessy, founder of the Cognac-Empire.
Over the last two decades, Hans-Günter Zach has built a fantastic museum with a spectacular collection of classic cars, along with antique furniture that includes examples of Renaissance, Baroque, Biedermeier, Wilhelminian and Art Nouveau styles, plus many other wonderful collectibles. All under one roof in Mühlheim, Germany. Despite his famous collection and worldwide celebrity, Zach remains down-to-earth and is still a strong supporter of local charity and social projects. For this work he has earned the Federal Cross of Merit from the German Government. A significant part of the revenue from the sale will be given to charity. "All my life I have been active in charity work and I will continue doing that," Zach said to Classic Driver.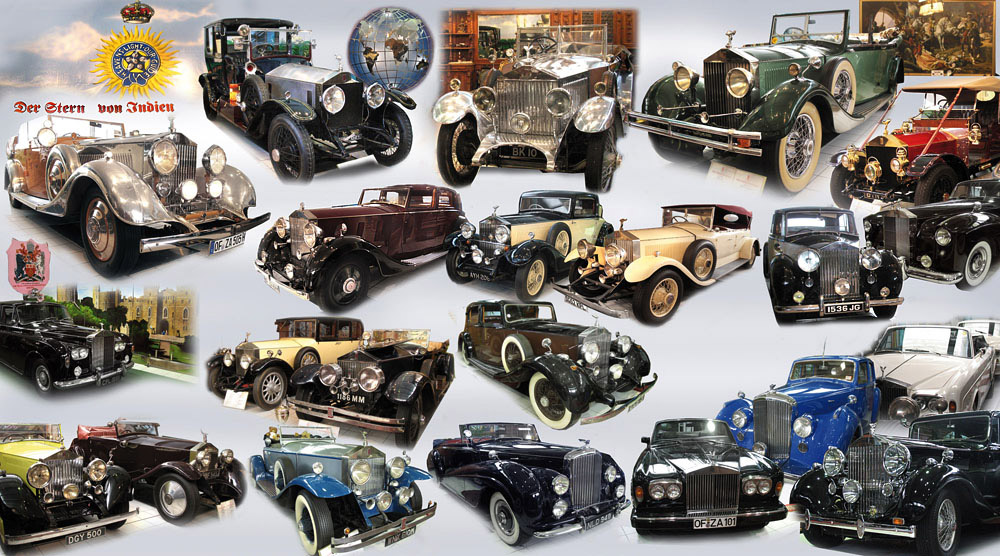 Arguably the greatest Rolls-Royce of all time is for sale. German collector Hans-Günter Zach is taking bids for the Star of India. Bids will be handled with total discretion.
Contact:

[email protected]
+49 (0)6108 73282
You can see the car for sale with photographs and a full description in the Classic Driver car database HERE or at www.rolls-royce-sammlung.de and www.rolls-royce-museum.de.
Text: Classic Driver
Photos & Video: Bernd Lehmann / www.rolls-royce-sammlung.de

---
ClassicInside - The Classic Driver Newsletter
Free Subscription!