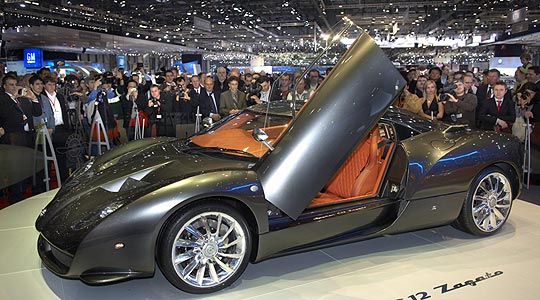 One of the more extreme models launched at Geneva is the Spyker C12 Zagato, a limited edition of 24 sports cars to celebrate Spyker's entry into the world of Formula 1. The car takes many of its styling cues from the Spyker F8-VII Formula 1 car, and was unveiled at Geneva by F1 driver Adrian Sutil.
Victor Muller, CEO of Spyker Cars, believes there is today an increasing demand for truly one-off and limited edition supercars. He says that "the modern market is not unlike the 1930s, where wealthy customers would order exotic bespoke designs from high-end coach builders on Rolls-Royce, Bentley, Delage, Delahaye and Isotta-Fraschini chassis, just to mention a few."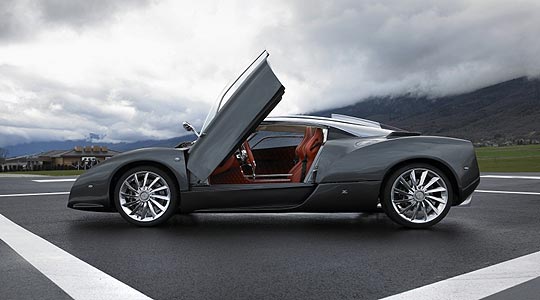 Hence the introduction of the Spyker C12 Zagato, an all-aluminium rear-wheel drive sportscar based on the Spyker C12 Spyder. The new model is powered by the 6.0-litre, 12-cylinder, 500bhp W12 engine from Volkswagen AG and accelerates from 0-62mph in a startling 3.8 seconds. Top speed is a claimed 193mph, while the transmission is either six-speed manual or semi-automatic with F1-style shifting. The many F1-derived design details include an F1 nose, air-scoop, mirrors, rain light, fuel flap and diffuser. Meanwhile the Zagato influence can clearly be seen in the characteristic 'double-bubble' roof and 'coda tronca', the characteristic Zagato cut-off tail end.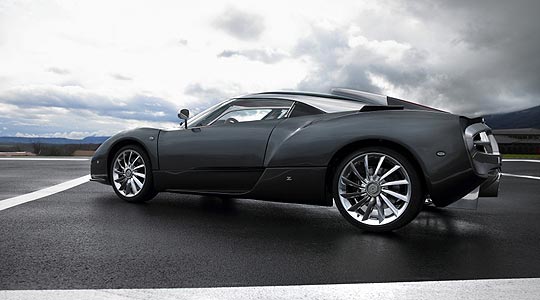 The Spyker C12 Zagato will retail for 495,000 Euro from the factory, excluding any taxes, and should be available from March 2008.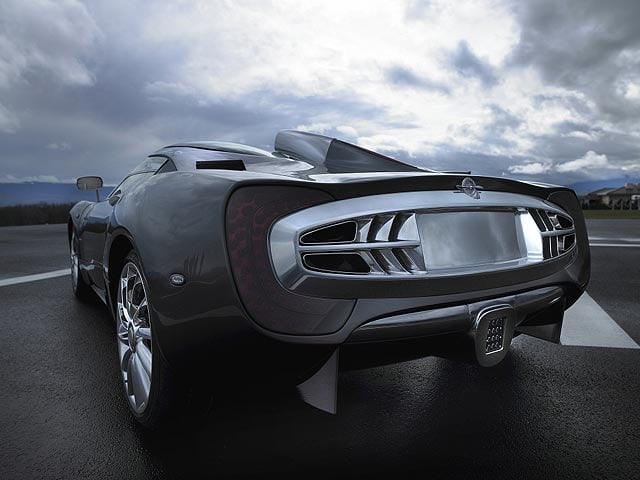 Also on the Spyker stand at Geneva was the company's new F1 car, the Spyker F8-VII, which made its first public appearance in front of huge crowds at Silverstone in February. At that time it was presented in its launch colour of bright orange, but the car displayed at Geneva carried the revised livery for the 2007 season – revealing how the two F1 cars will look when they line up on the Melbourne grid for the first race of the season on March 18th.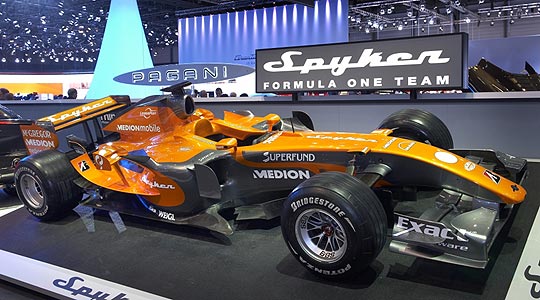 Text: Charis Whitcombe
Photos: Spyker

---
ClassicInside - The Classic Driver Newsletter
Free Subscription!