Without Brixia Motor Classic, the Mille Miglia would not be the same
Historic racing drivers consider Brixia Motor Classic in Brescia to be the true 'home of the Mille Miglia', as many of the competition cars are restored and prepared in their world-famous workshop before the race. Classic Driver paid them a visit.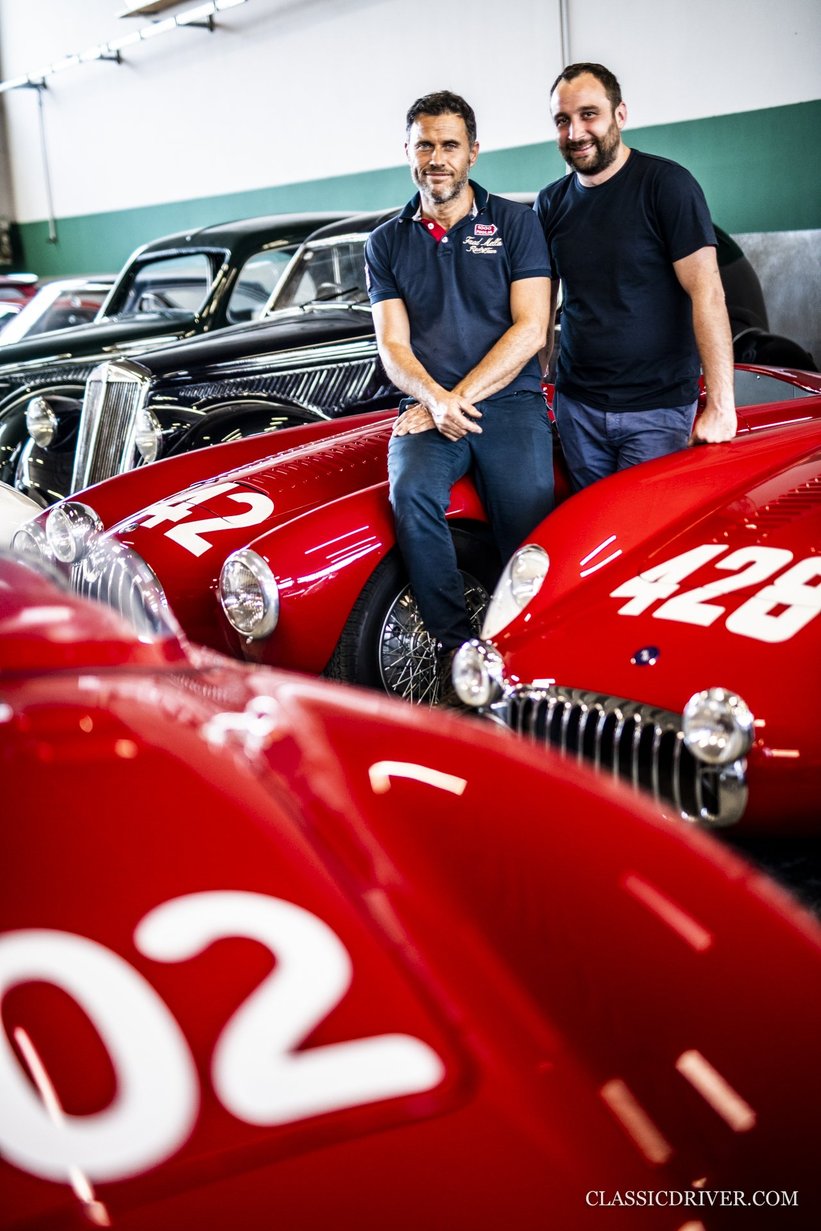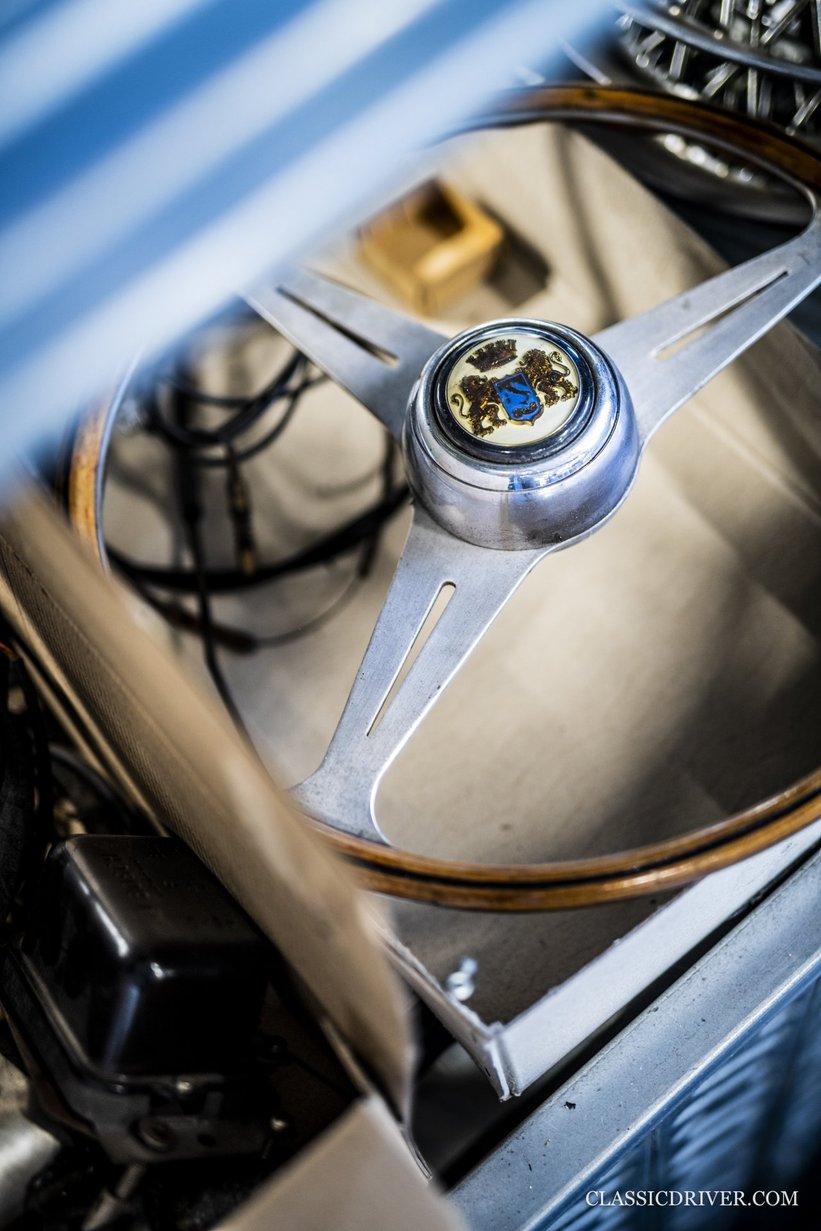 You would be forgiven for thinking Brixia Motor Classic is a new company after they recently stormed the internet thanks to a spectacular set of pictures taken by Rémi Dargegen. But it is actually a long-established family business in Brescia, home of the Mille Miglia. The company is well known in Italy, especially for having maintained from its birth one of the most important Ferrari collections in the world, the one of Emilio 'Chicco' Gnutti.
Brixia Motor Classic was founded in 1998 in Poncarale – just south of Brescia – by Lorenzo Toninelli who was later joined by his nephew Mattia Colpani. Today they both find it stimulating to work together as a family. But what is even more stimulating for them and is truly at the heart of Brixia Motor Classic DNA, is the Mille Miglia race itself. As Mattia mentions: "For us, the Mille Miglia is the most exciting race in the world. And by being established near Brescia, it always had a great influence on the type of cars we maintain, but also on the profile of our clients. Many of them are foreign collectors who come here once a year to race their cars – usually in May, this year in October."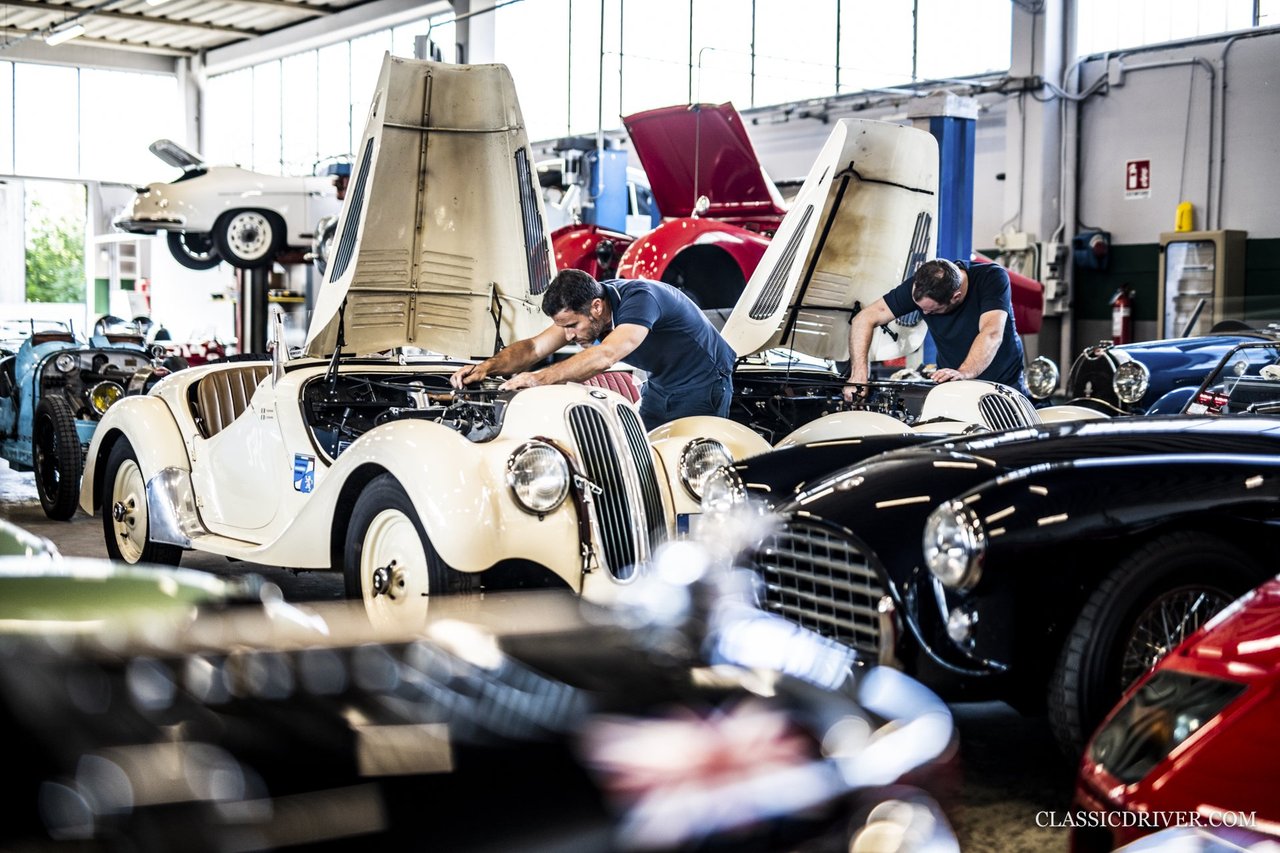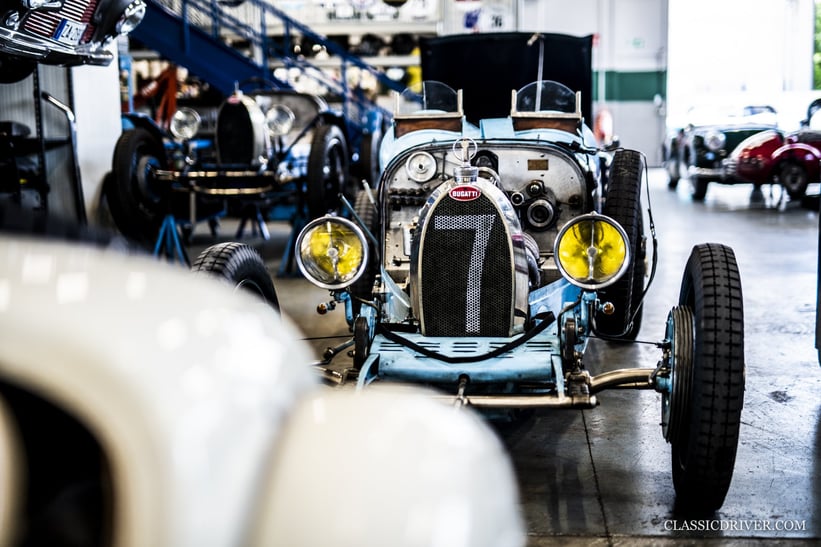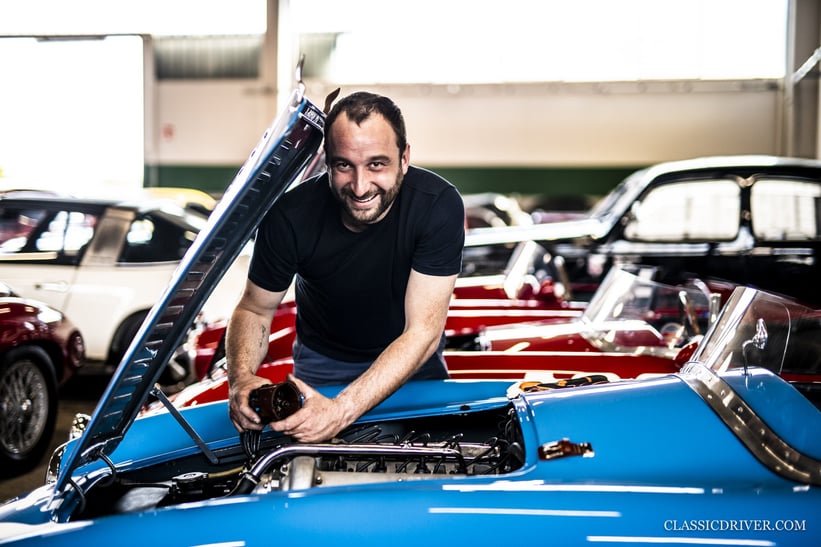 As Mattia adds, both of them could speak for hours about the race and its ups and downs: "In 30 years of assistance for Lorenzo and 18 years for me, we share so many memories that make us smile, but it can be pretty stressful: the countless hours of being inventive to get the cars back to Brescia, the camshafts changed on the side of the road in the pouring rain or alongside a highway. The engines we have replaced overnight, the round trips to Brescia to get a rare spare part to fix a car. This is, I believe, part of the magic of the Mille Miglia! And makes the arrival in Brescia so special and exhausting too."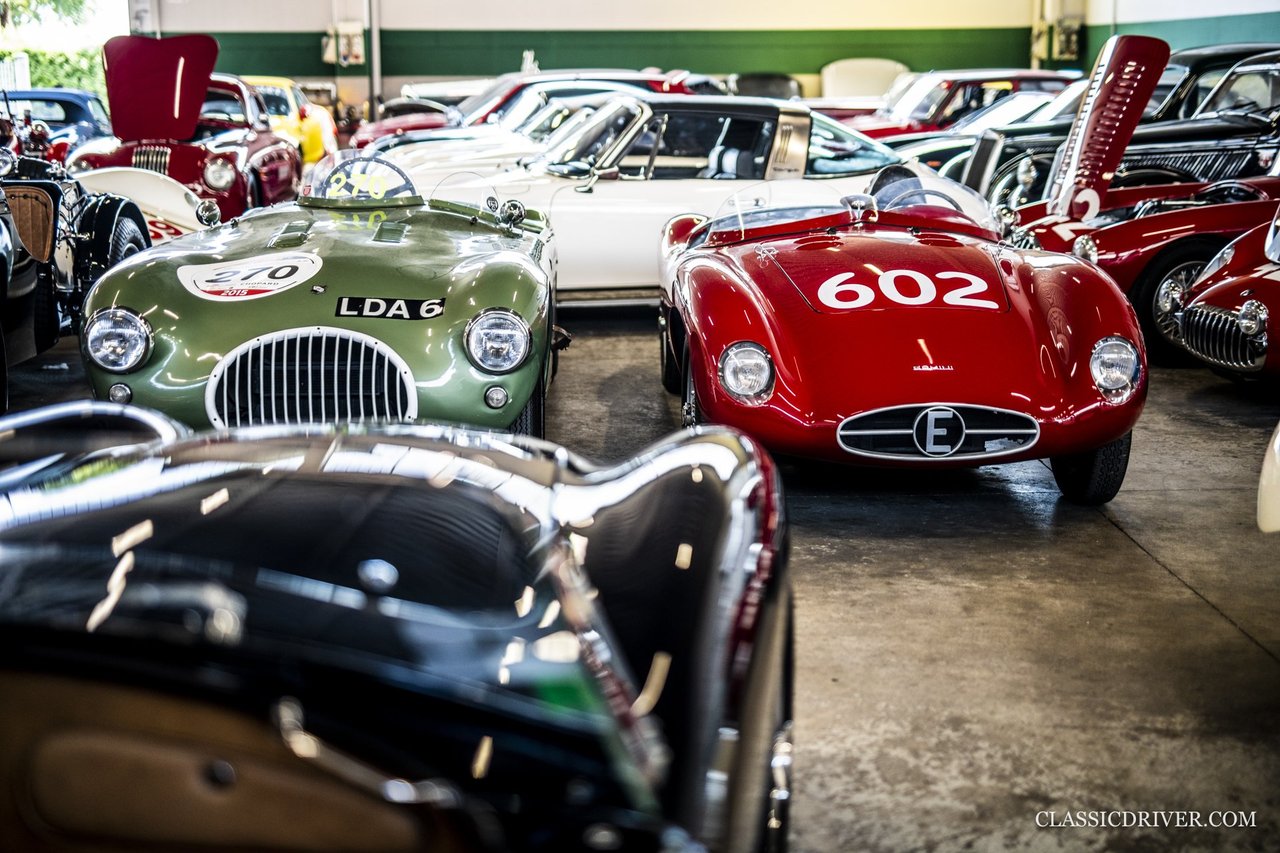 For the first-time visitor at the Brixia Motor Classic premises, there is always a wow factor as the place could truly be defined as the 'Mille Miglia bat cave', housing one of the highest concentrations of truly exceptional cars you could dream about. At the moment, no less than 80 classic cars are stored in the modern facilities with a strong contingent of high pedigree 1950s sports cars including numerous Italian etceterini such as Osca, Ermini or Stanguellini barchettas, but also big Italian names such as a Maserati 200S, a Ferrari 750 Monza or an even rarer 857s. Many Porsche from the 1950s are also in maintenance or stored at Brixia ready to hit the Italian roads.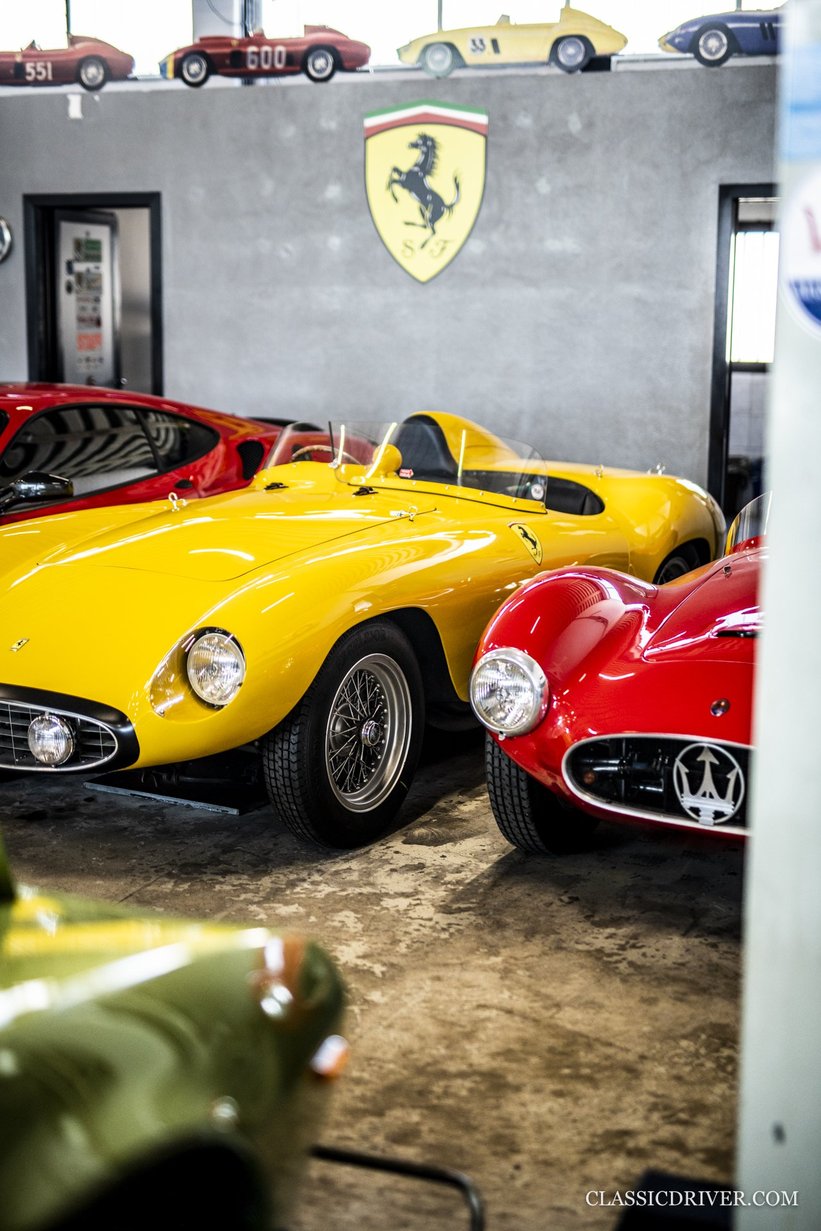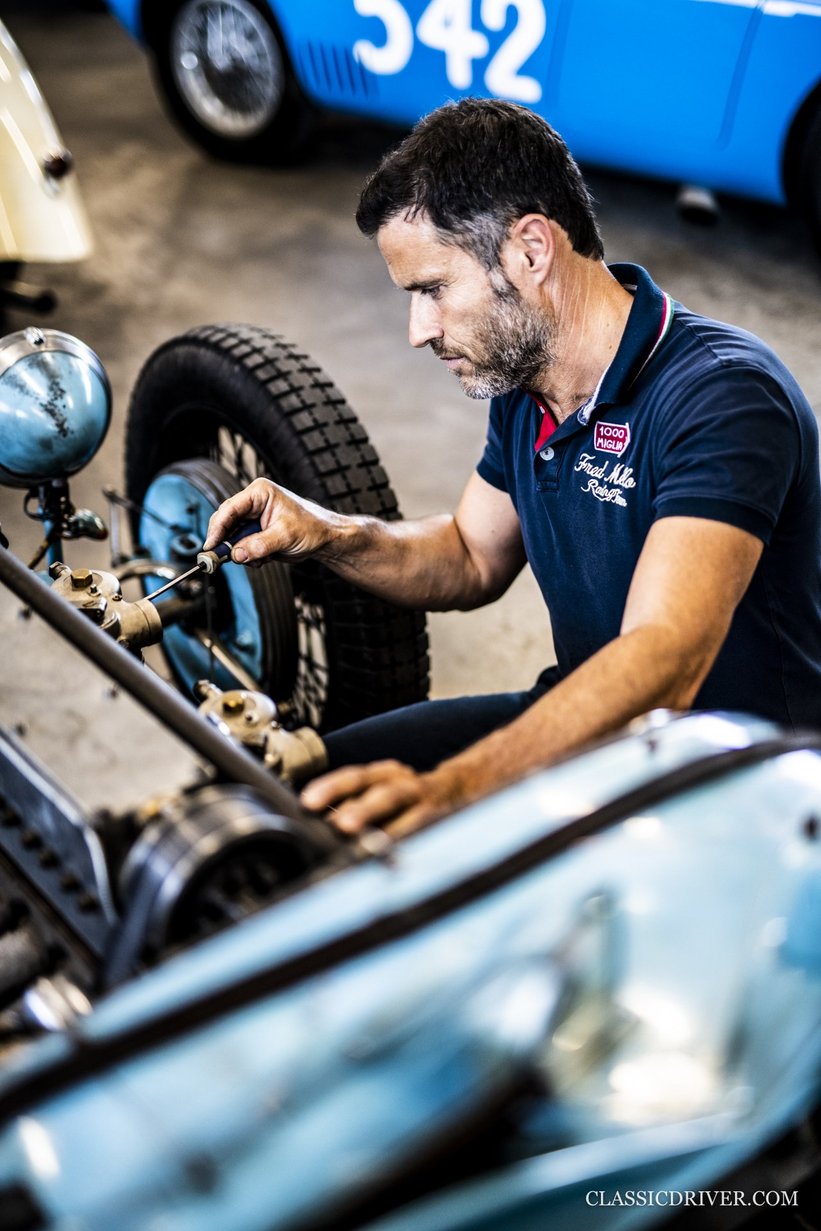 As Mattia says: "We have a large spectrum of knowledge – from maintenance, restoration, race preparation, car storage to race assistance and also brokerage. We work on European cars up to the mid-seventies with a predilection for Ferrari, Maserati, Osca, Porsche and Bugatti cars. When it comes to more modern cars such as supercars like the Ferrari F40, we only do storage and brokerage." Mattia adds: "When a client asks us to restore a car, we love to follow carefully all phases. Typically we directly handle the mechanical and electrical restoration and supervise the works done on the body or interior."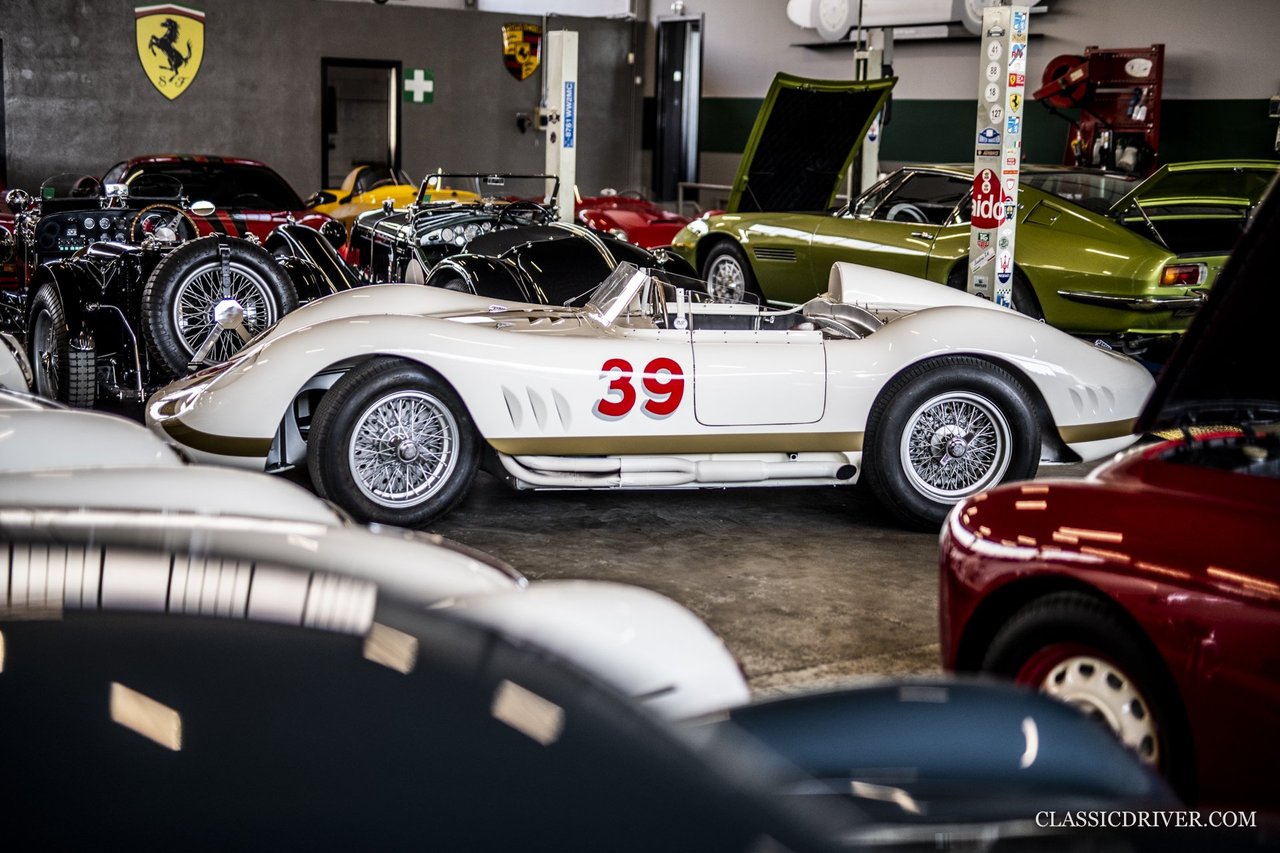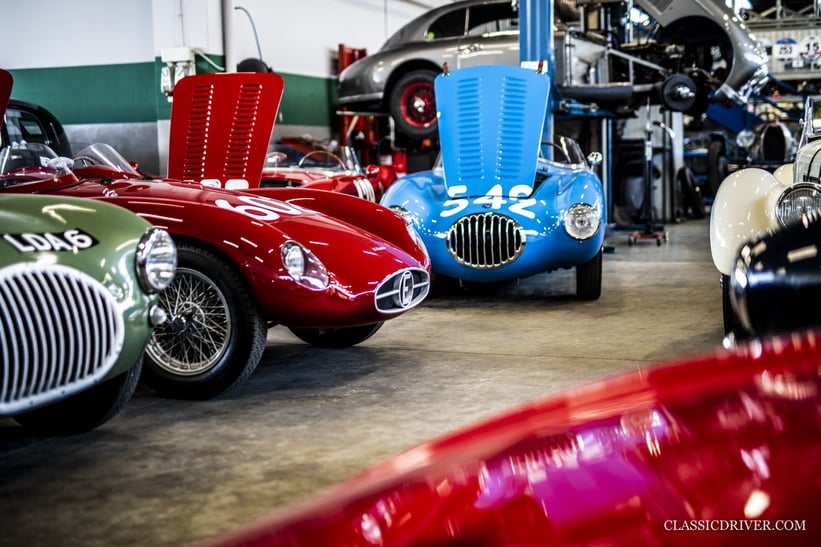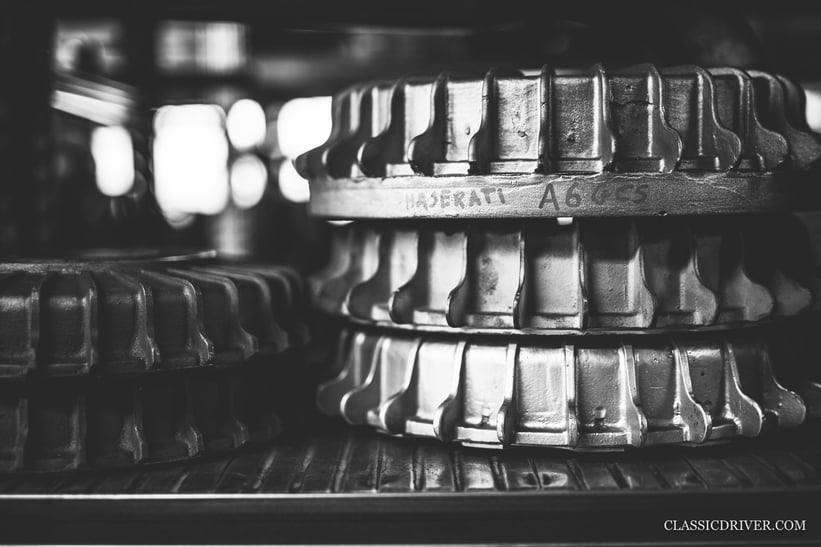 So as to stick to the spirit of Mille Miglia, Mattia adds: "Cars we restore or maintain must be ready to use 'on the button'. But this being said, we commit to stay as faithful as possible to the original car by keeping original components or replacing them with period-correct new ones. Of course, we also make sure to keep an eye for reliability, especially on a gruelling race like the Mille Miglia, where the cars are driven with intensity on long distances with a mix of traffic jams, city drives and fast road sections."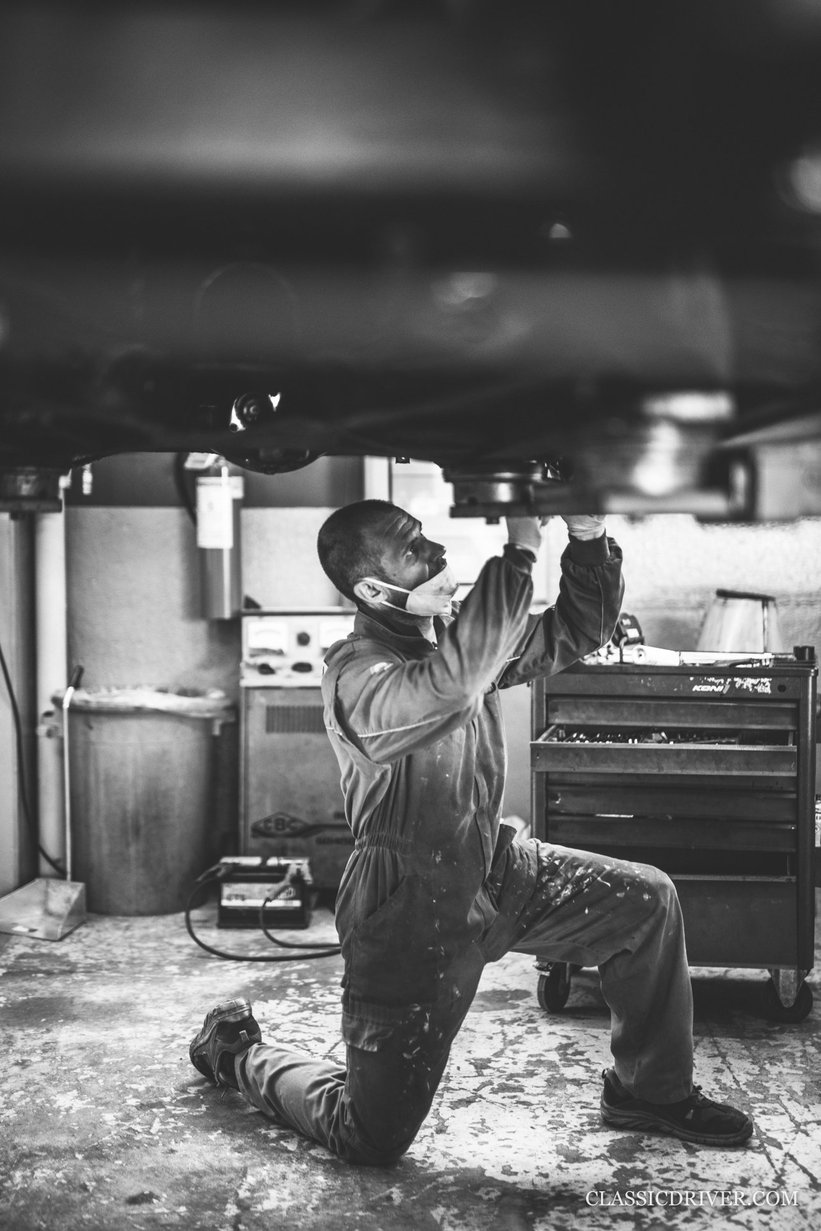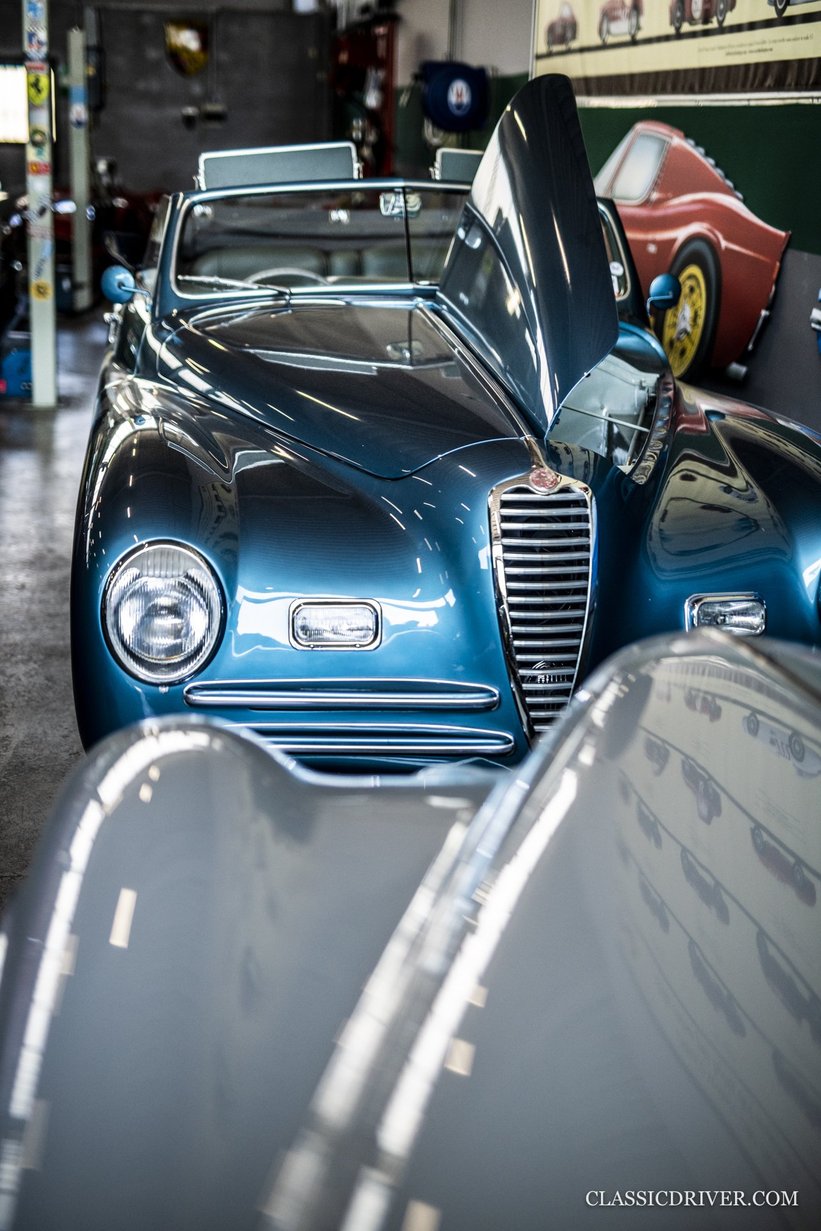 Speaking of this year's Mille Miglia, Brixia Motor Classic could almost be regarded as the official race must-go garage: no less than 40 cars entered the race this year! Needless to say, the garage owners are well aware of the requirements to get an entry in the race.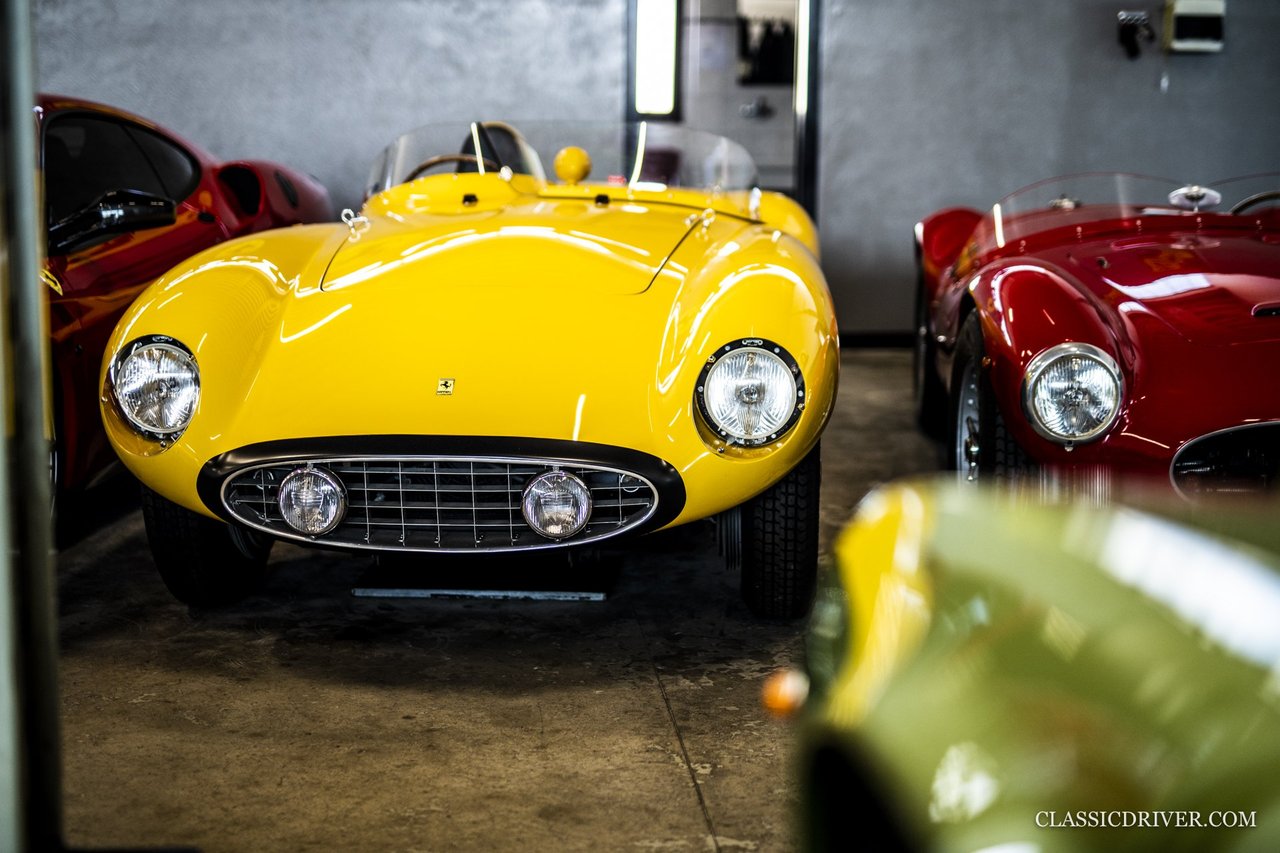 On top of Mille Miglia, Brixia Motor Classic is used to preparing and assisting customer cars in most big Italian events such as the Gran Premio Nuvolari, the Gran Premio Terre di Canossa or the Coppa d'Oro delle Dolomiti. The team was also seen at The Ice in Sankt Moritz with a Ferrari 750 Monza sliding its way around the frozen lake.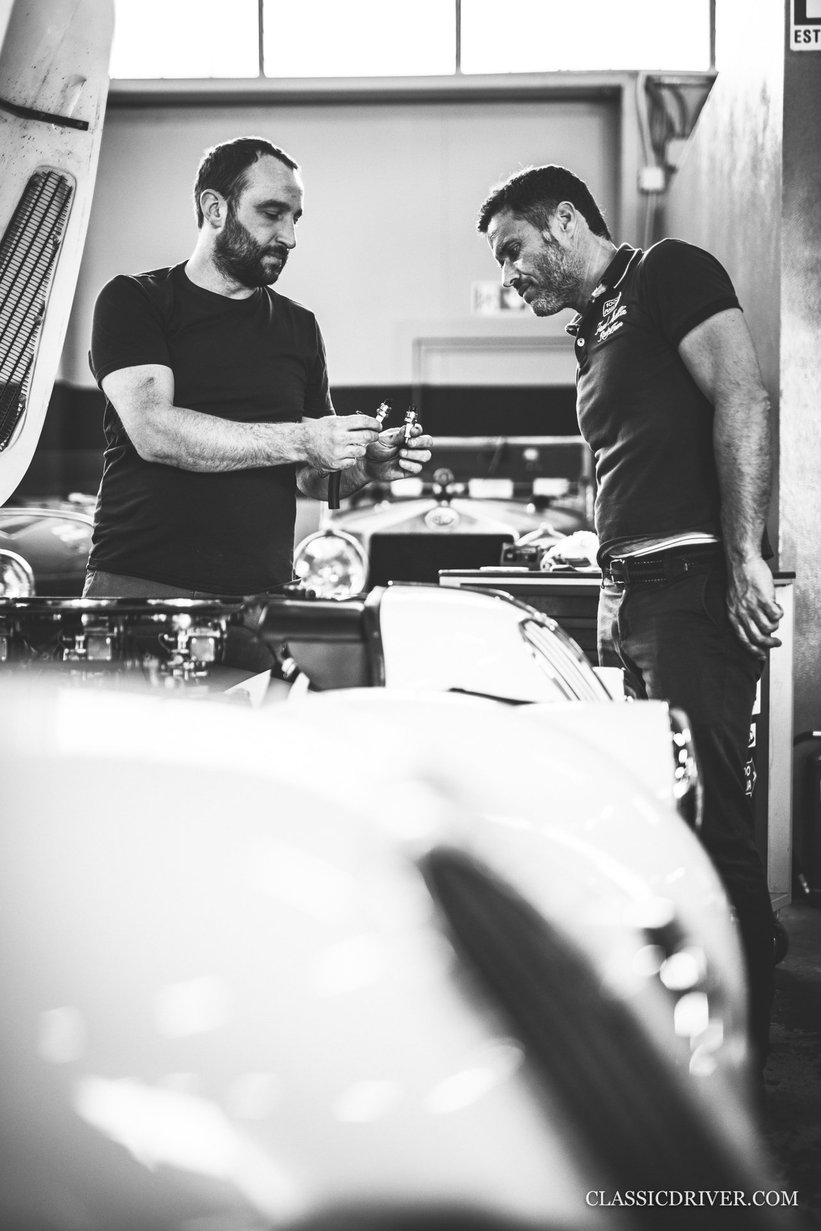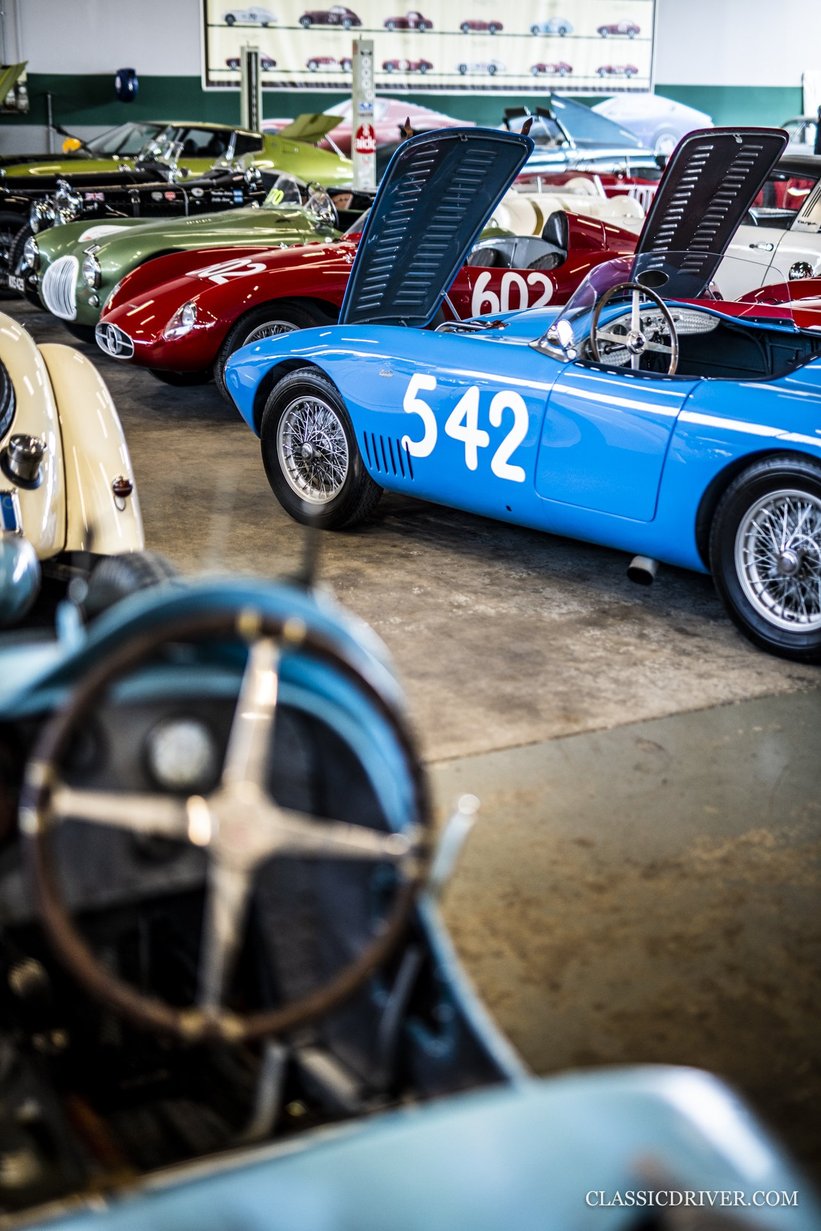 When asked for their favourite cars, both Lorenzo and Mattia mention two brands that immediately come to mind: Ferrari and Porsche – for their history, mechanics, style and emotions they evoke. As we speak about emotions, Mattia declares: "My dream would be to enter the Mille Miglia with a Bugatti Grand Prix." Lorenzo adds: "And I would follow you with a Ferrari barchetta from the 1950s."
No doubt we will hear more about Brixia Motor Classic in the coming months, especially with all the mouth-watering 1950s race cars they plan to regularly offer for sale on Classic Driver.
Text: Etienne Raynaud / Photos: Rémi Dargegen for Classic Driver © 2020