This stunning Ferrari 250 GT SWB Competizione won't let you sleep tonight
Enjoyed on Italian country roads and race tracks alike, this beautiful, dark grey Ferrari 250 GT SWB Competizione has enjoyed the life of a true gentleman's Berlinetta. Now it is for sale with Cartique by Mechatronik – so you can write the next chapter in its remarkable history.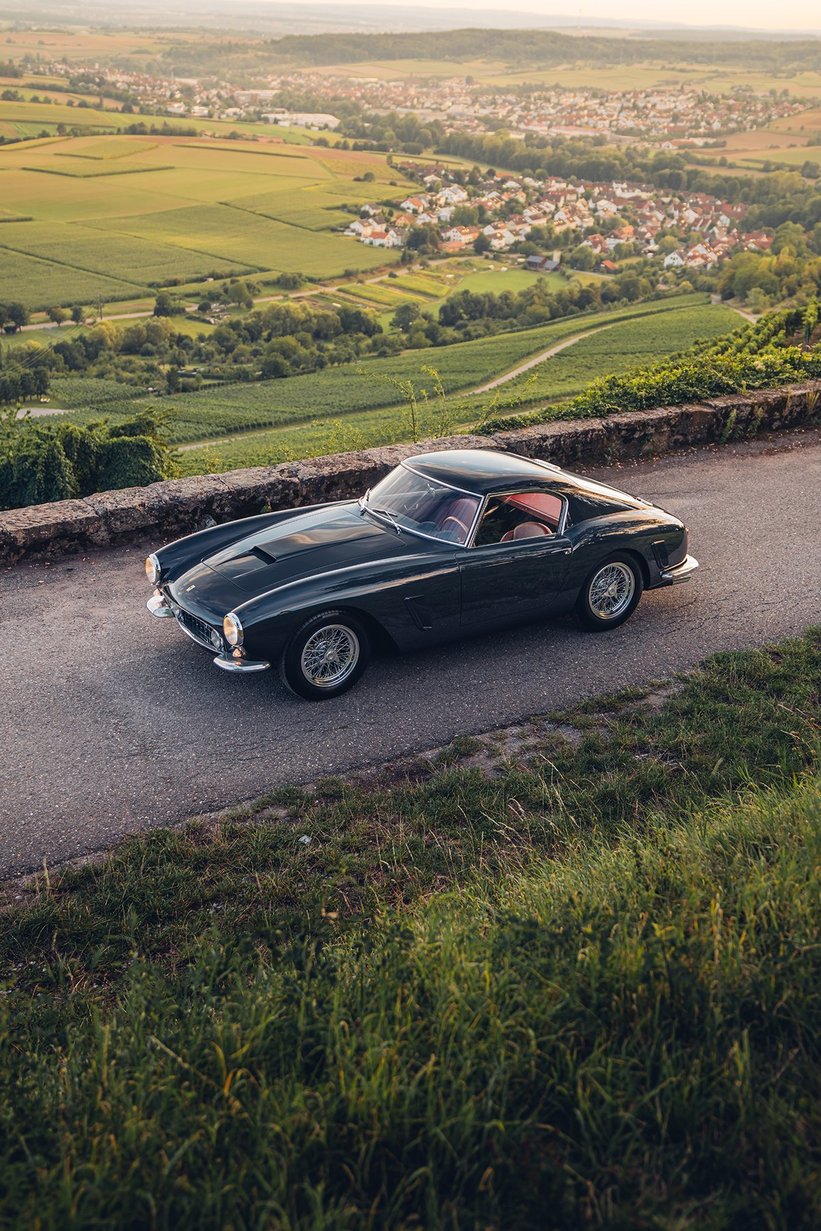 Dark grey pastel 'Grigio Scuro' is a charismatic choice for contemporary Maranello commissions, lending a depth of elegance and intrigue when other colours may seem too brash or obvious. It was revived by Ferrari in the 'noughties with a handful of other historic hues retrieved from the paint shop archive, but could this re-invigorated retro shade ever be more desirable than when draped over the seductive curves of a classic sporting bolide? One glimpse of this fabulous 250 GT Berlinetta from 1960 suggests maybe not…
You'd take a 250 GT SWB in any colour, though, and who wouldn't? In any specification too, although especially privileged collectors might hold out for this rarer aluminium-bodied Competizione. Chassis number 1953GT – is just such a gem, and is offered for sale at an undisclosed asking price by our friends at Cartique.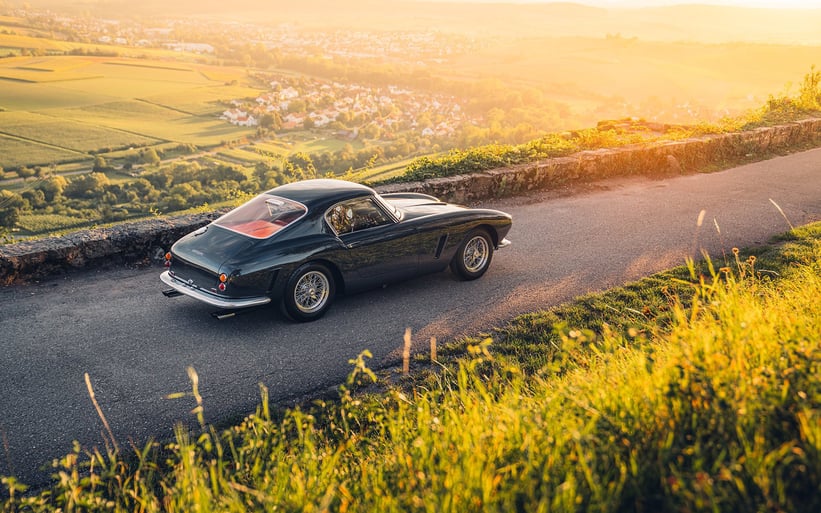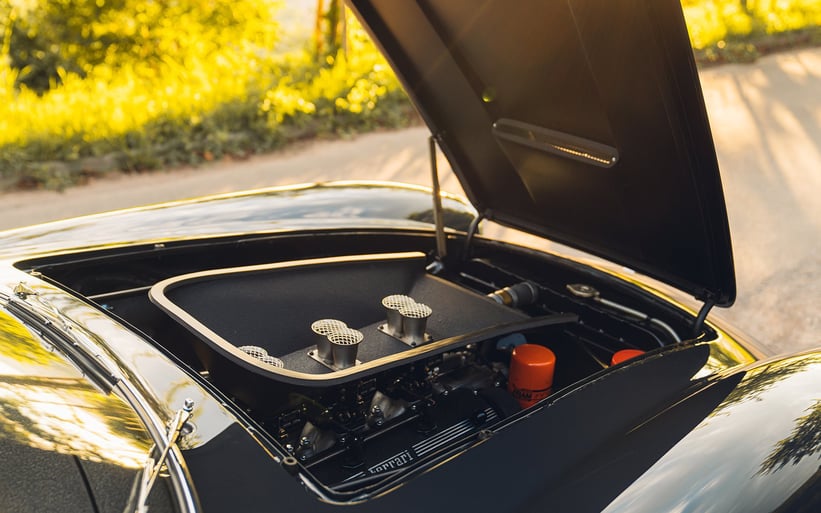 After a typically busy past, the car is now presented as an immaculate reflection of the day it drove out of the Maranello gates, with intact and original Scaglietti bodywork, original engine and drivetrain, and having been restored, repainted and re-trimmed in the original Grigio Scuro with a fabulously evocative red leather interior.
As such, it's a car that positively drips with the understated glamour of a golden age of the 20th century, and is a shining testament to the artistry and engineering skills of its maker. It's no less a testament to the artistry and skill of Carrozzeria Zanasi and Joe Macari Performance Cars, the specialist firms entrusted respectively with the body, trim and mechanical elements of this meticulous restoration – a two-year labour of love.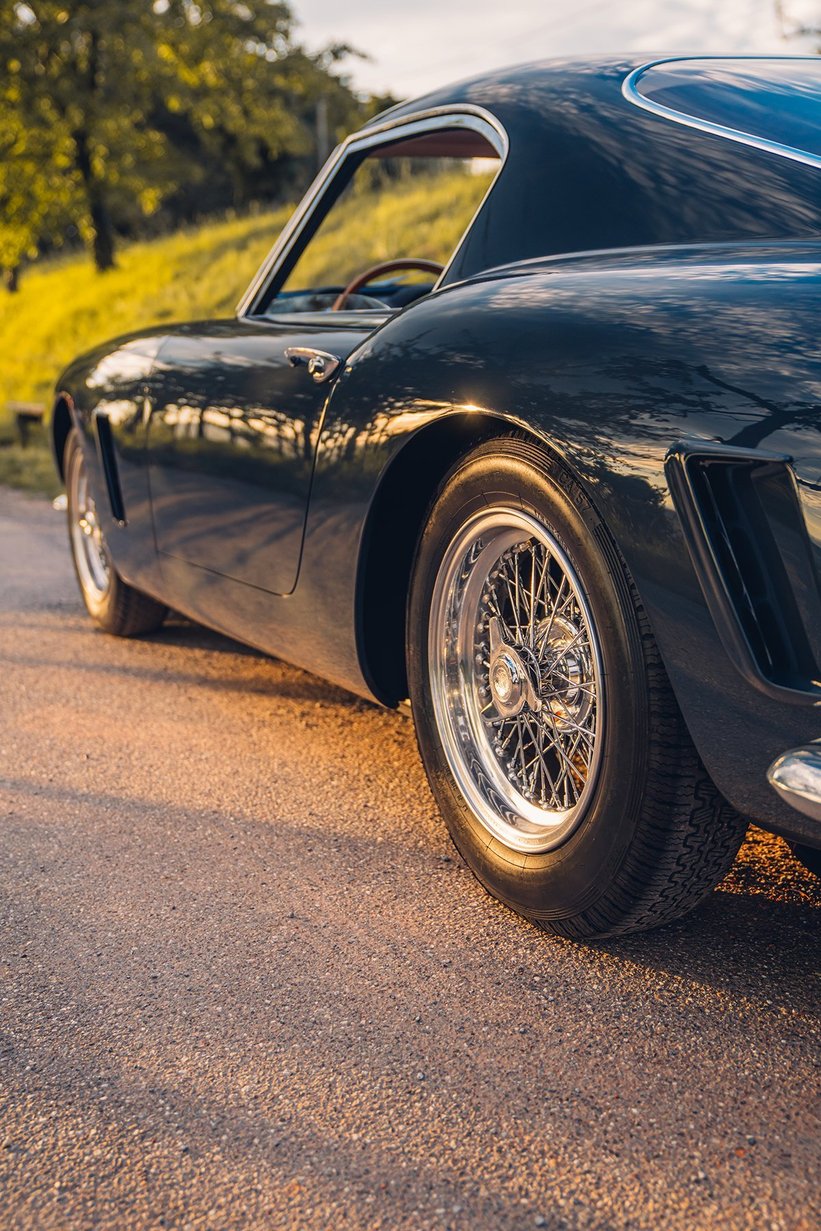 For many the 250 GT Berlinetta Competizione is the apogee of Ferrari's post-war craft. Sure, the extravagantly tensioned curves of the later 250 GTO may win more poster commissions, but the guiding hand of Pininfarina ensured there's a delicacy to Scaglietti's alloy bodies that brings joy-unalloyed to discerning eyes.
Those lucky enough to have enjoyed ownership of the cars enthuse about so much more than raw beauty. The V12-powered coupes have a formidable racing record that includes nailing the GT Class of the Constructors Championship in 1961, a couple of RAC Tourist Trophies at Goodwood, and three consecutive Tour de France Automobile wins.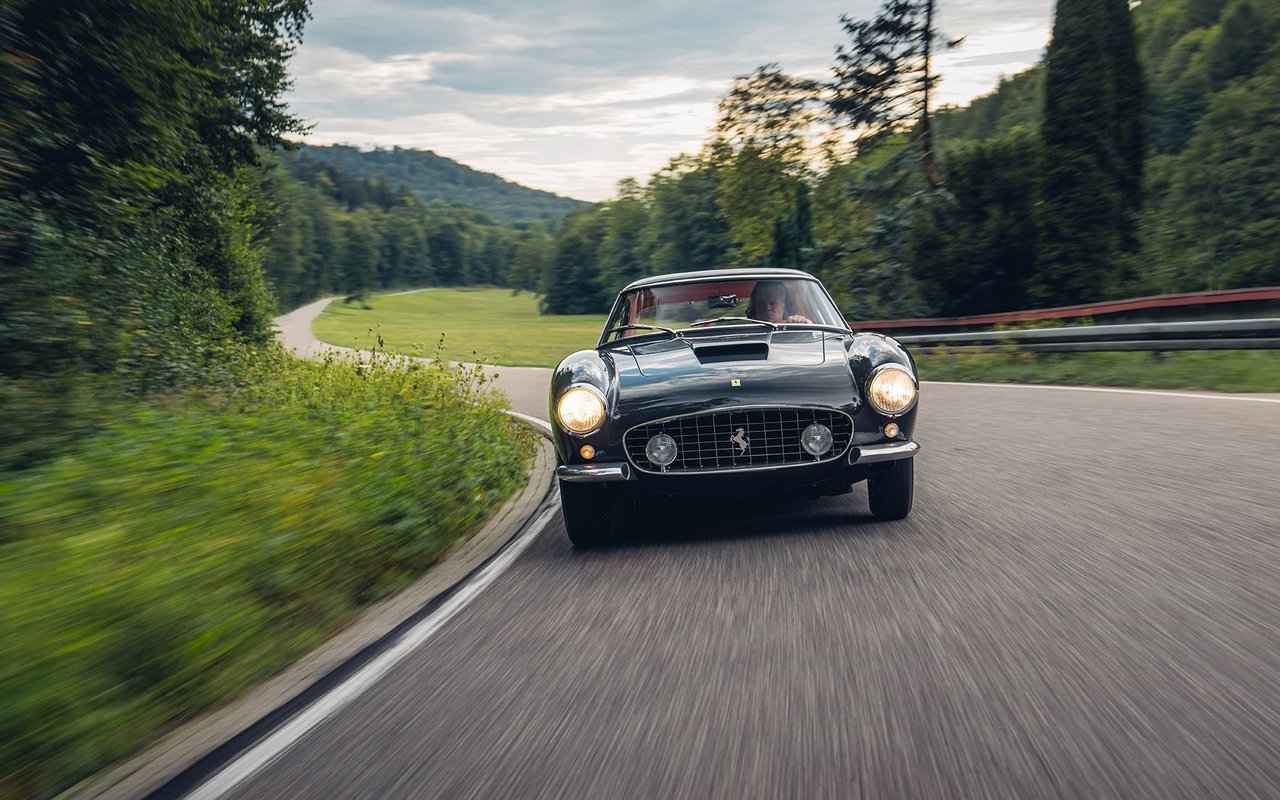 The late, great and lamented Sir Stirling Moss OBE was one of the leading lights in the 250 GT SWB racing story, scooping silverware at Goodwood, Brands Hatch, Nassau and elsewhere. His oft-quoted contention that the iconic coupe was 'the greatest Ferrari road car ever' reflects the machine's superb duality of purpose. A road car you could drive to the race track and win – at least if blessed with a little of Moss's prodigious talent. An appreciation of the off-track docility of this truly Grand Tourer may come more easily to its next owner, especially given the multi-million Euro price-tags these highly-prized cars attract.
Although the 250 GT Berlinetta was conceived to be homologated for racing, Ferrari created steel-bodied models intended for road use as well as the aluminium bodied Competizione developed for racing. All shared the latest iteration of the fabled 60-degree V12 motor designed for Ferrari by the wizard Gioacchino Colombo, and thus featured race-bred developments such as cylinder heads that allowed six twin-barrel Weber carburettors to be fitted. Lift the bonnet of a 250 GT Berlinetta Competizione today and those polished trumpets are spectacular, but how unimaginably exotic must this glorious engine have appeared in 1960?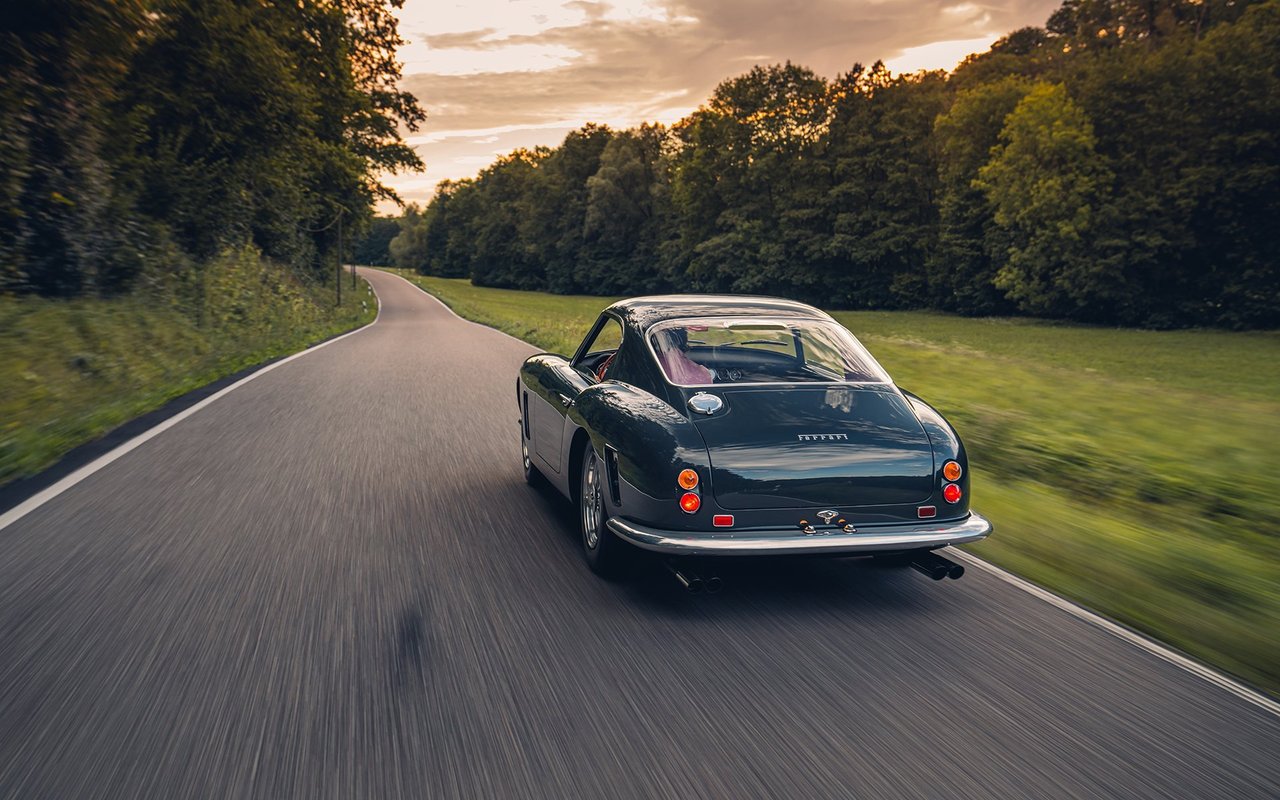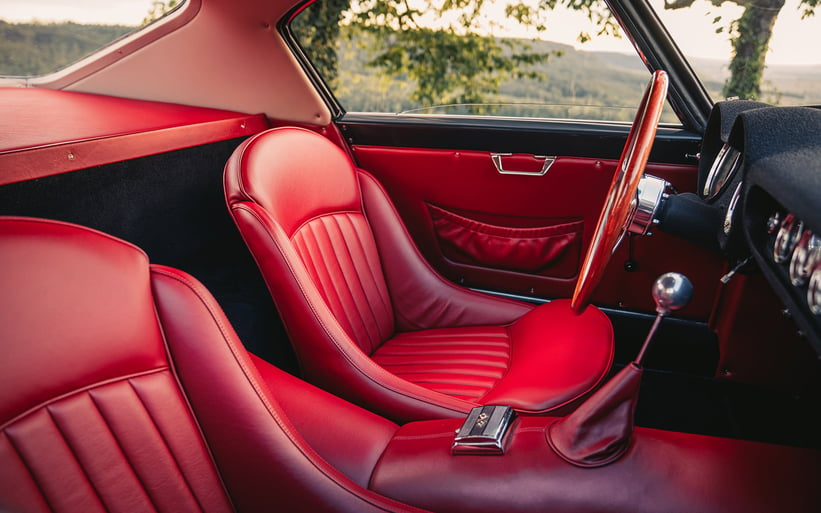 Delivered to an evidently discerning Italian customer in 1960, Ferrari Classiche document him as Dr Cesare Marchi, a former luminary of what is now the Marchi Industriale chemical group whose profitable origins lie in the rendering down of horse and cattle bones. Could Dr Marchi have foreseen the years of love and care that would be lavished on his sportscar from the stable of the famous prancing horse to save its bones from a similarly inglorious fate?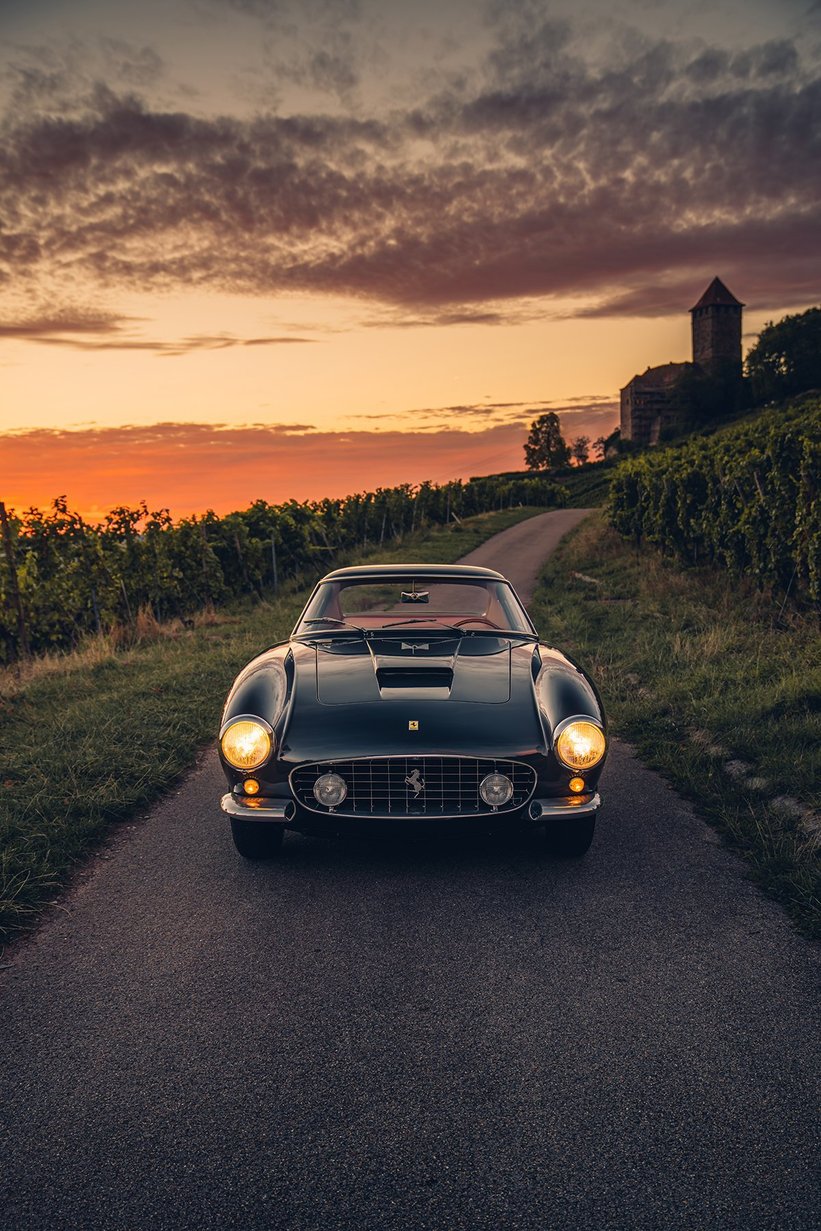 Well perhaps, for there's a shared continuum that runs through many histories of rare and desirable cars. It's those owners who sustain a car through its fallow or uncertain periods with their passion and vision for a potential yet to be realised.
This particular Ferrari has a typically complicated past, and the official history does not record why Dr Marchi's new and exotic Grand Tourer was sold after a few short months in his ownership. We do know the second owner, a gentleman named Angelo Roma of Milan, was sufficiently enamoured to keep his Berlinetta for more than a decade.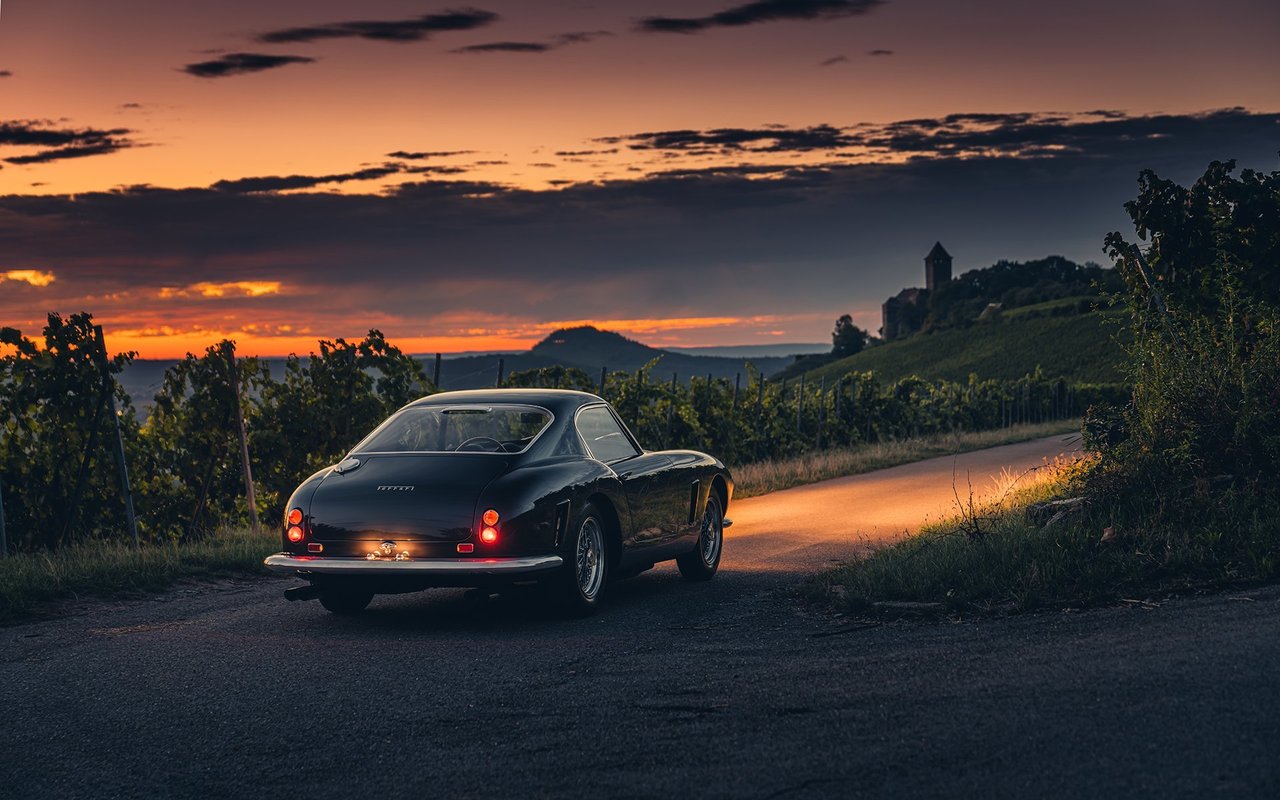 In the early 1970s the car was exported to California, where it passed through the hands of various collectors including Dr Hamilton Kelly and others unrecorded. Around this time 1953GT's engine was separated from the car, and sold on for duty in a 250 GT Tour de France and then another 250 GT Competizione. The engine was not destined to be returned to its rightful home until the car entered its two-year restoration in 2017.
From the late 1970s the engineless Berlinetta was kept in long term storage by Robert Binswanger of Atlanta, before new owners oversaw a restoration from 1991 to 1994 using a 250 GT Lusso engine. At this time the car was also repainted in vivid 'Giallo Fly' yellow, and re-trimmed in black.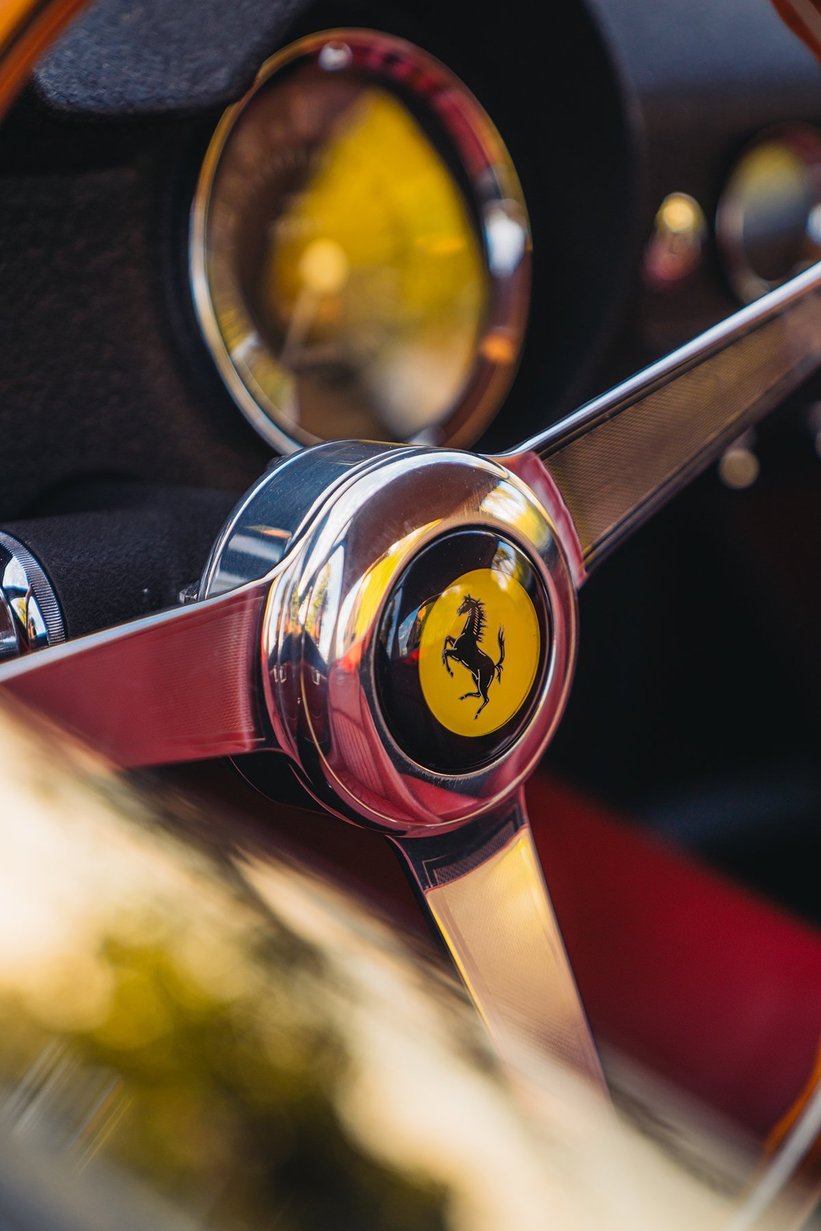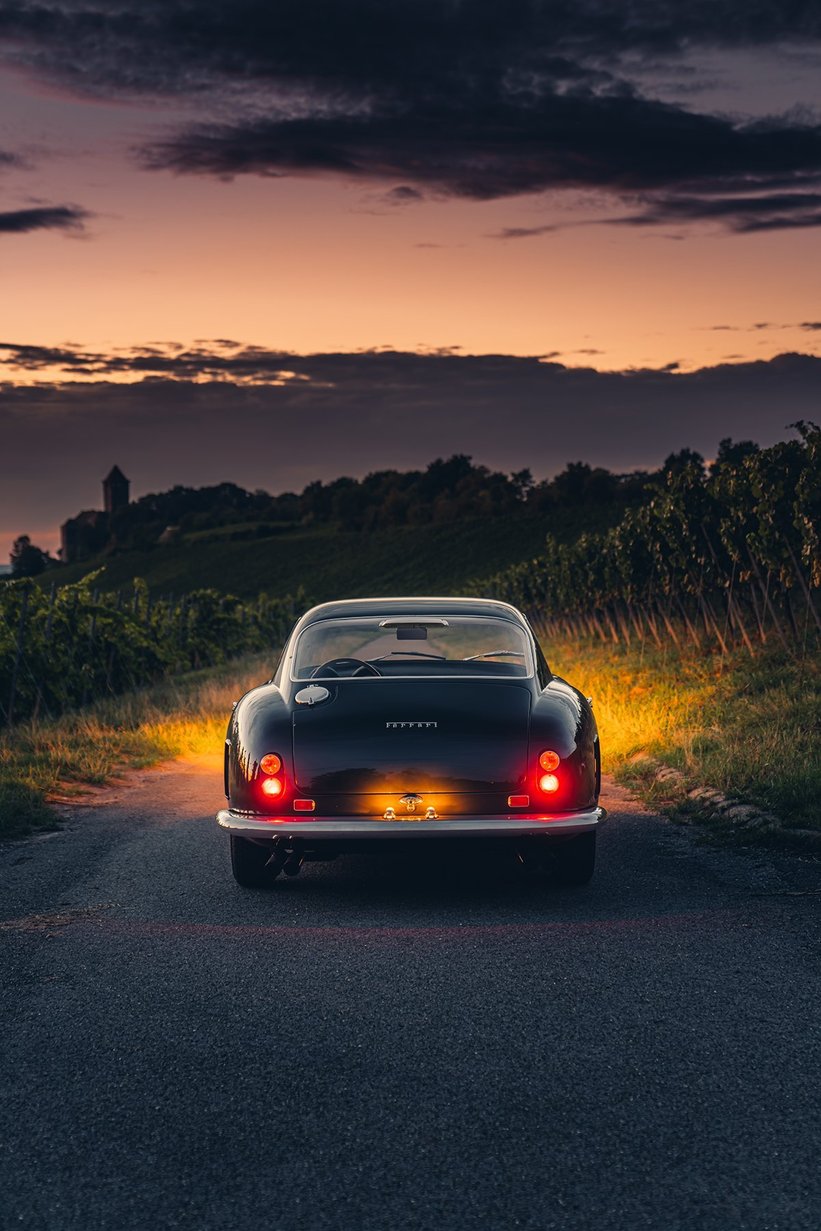 This widely-travelled coupe then spent a period in Kentaro Kato's 'Museo del Cavallino' in Japan before returning to Europe where, for much of the last decade, the car was to be seen at a series of blue-chip classic events including Spa, Le Mans and Goodwood. Names including former F1 contender Jackie Oliver and Red Bull Racing team principal Christian Horner are among those on the driving roster.
The current owner acquired 1953GT in 2016 before embarking on its latest restoration, and now it's time for a new custodian to create the next chapter. Like most of you, we can only dream…
Words: Chris Rosamond Photos: Alex Penfold © 2020