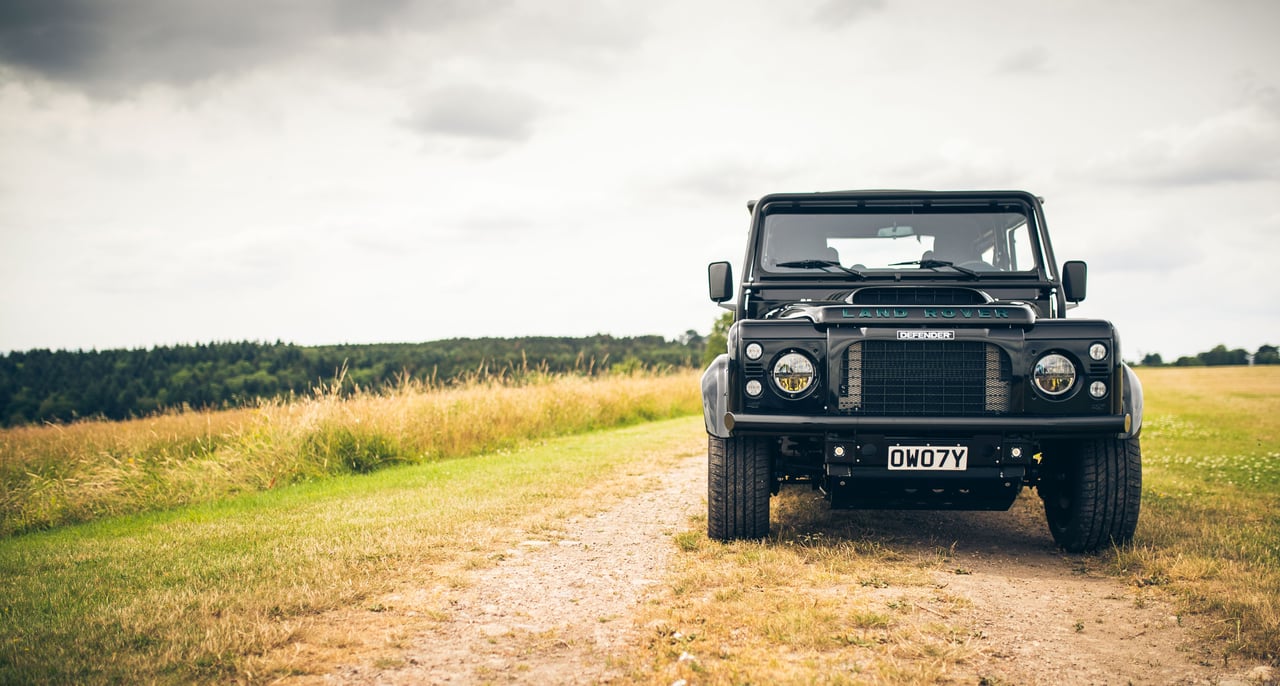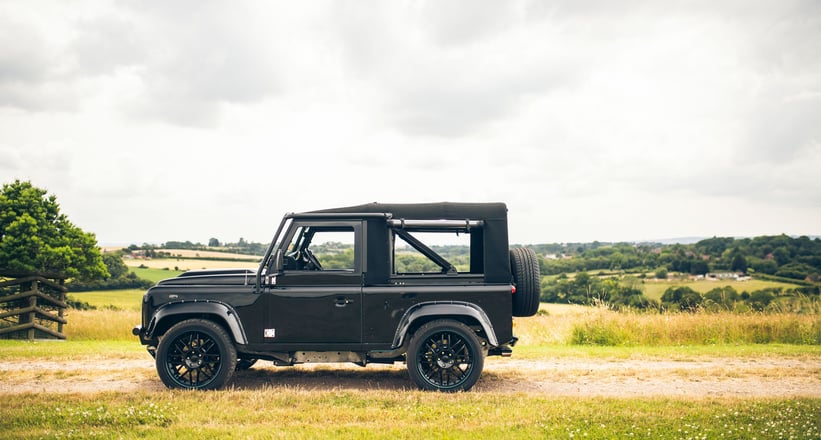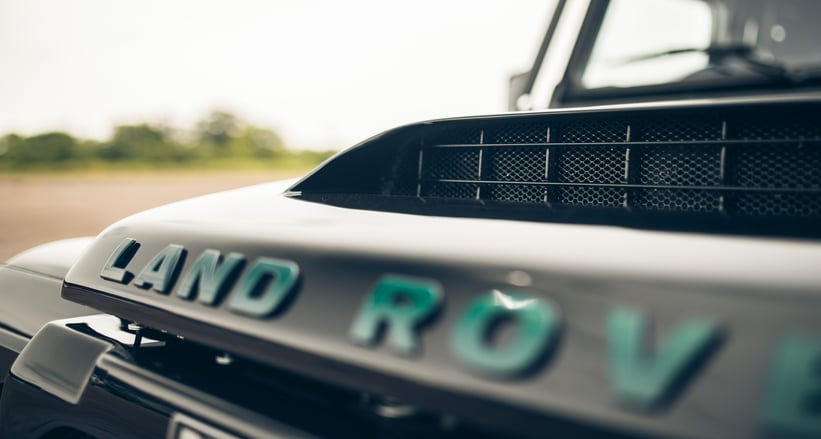 "Land Rover discontinuing the original Defender was the best thing that's ever happened to us," says Robert Howard, CEO of the Birmingham-based Land Rover specialist Astwood 4x4 Limited, which was responsible for building this outrageous Defender 90 restomod.
The menacing black SUV, which is currently listed for sale in the Classic Driver Market, is one of a rapidly increasing number of audaciously modified Defenders that have appeared since Land Rover called time on its rugged warhorse back in 2015, after 67 loyal years of service.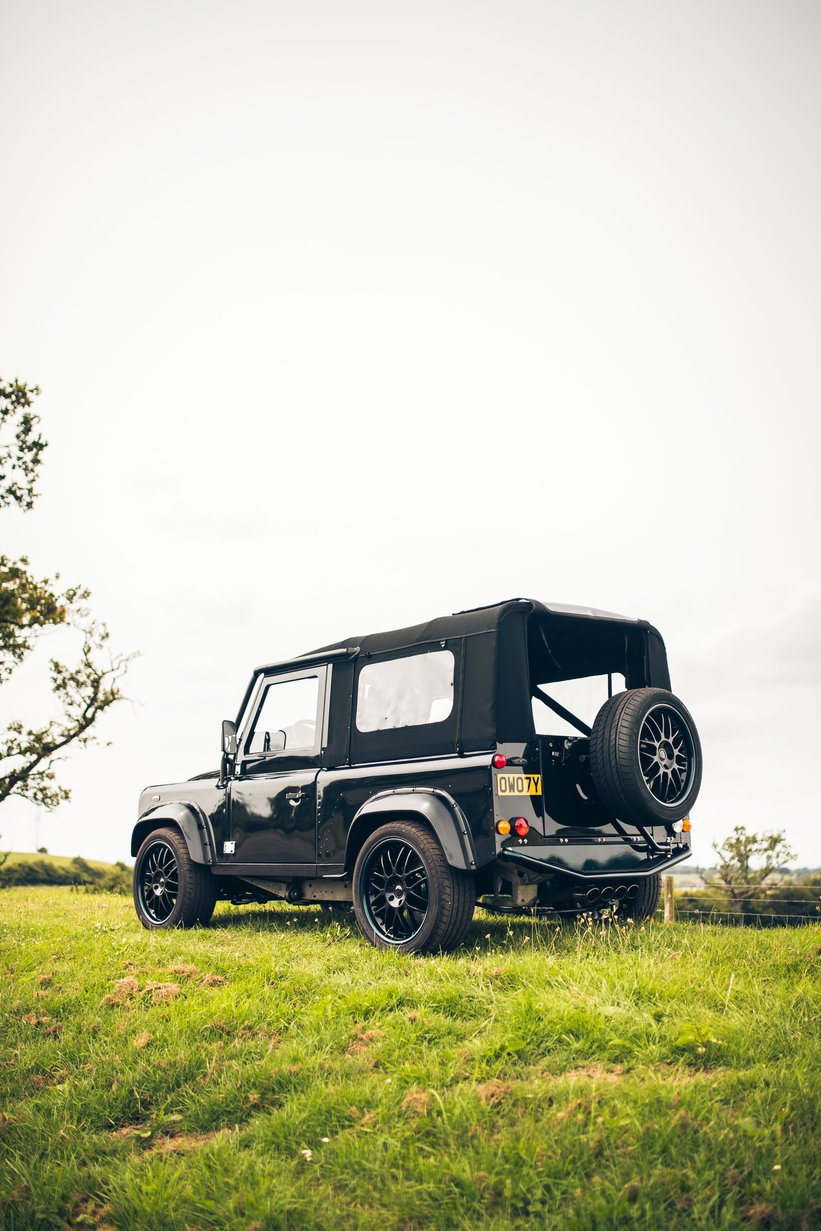 And according to Howard, there's a simple reason for that: deep down, no one really believes that the swish new Defender – poised to be revealed (finally!) at Frankfurt in September – will hold a candle to the bulletproof original. "Let's face it, the new car is just going to be another suburban four-wheel drive, a cross between a Range Rover Sport and a Discovery," he continues. "Is a farmer really going to want to buy that and put his sheep in the back or go crossing muddy fields? The answer is no."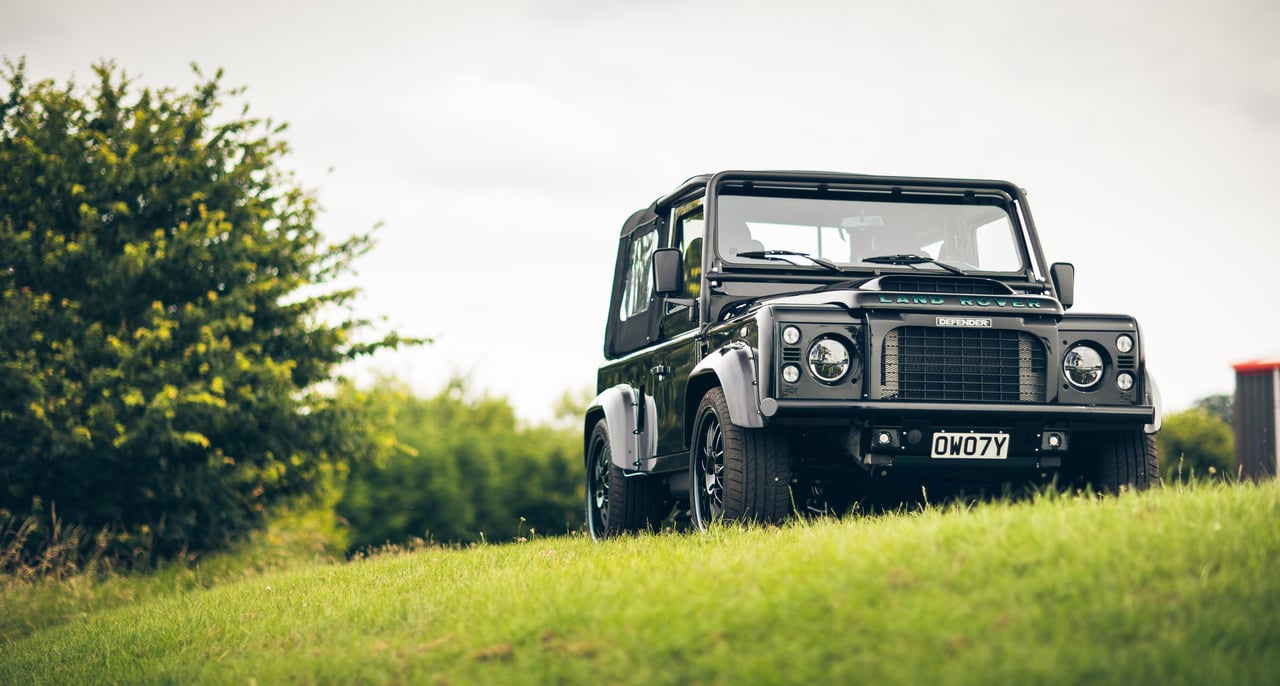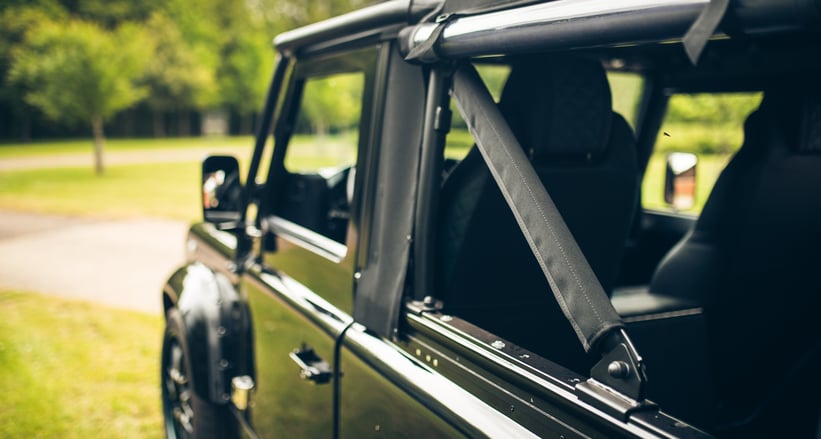 As a result of this shallow hope, Defender values have skyrocketed and there's an insatiable demand for examples which represent the ultimate expression of the breed. A significant slice of Astwood 4x4 Limited's business is building these 'outlaw' Defenders and its waiting list has grown from six months to over two years. And said demand is global – a whopping 50 percent of its customers are now from America, outnumbering those from the UK for the first time.
Let's explore this particular car, which started life back in 2013 as a left-hand-drive Defender 90, a little further. The exhaustive list of modifications is too long to list in full, but here's what you need to know. Beneath the snarling bonnet resides a 5.0-litre V8 built by Ford Performance (essentially the same unit found in the Mustang GT500) mated to a huge computer-calibrated supercharger.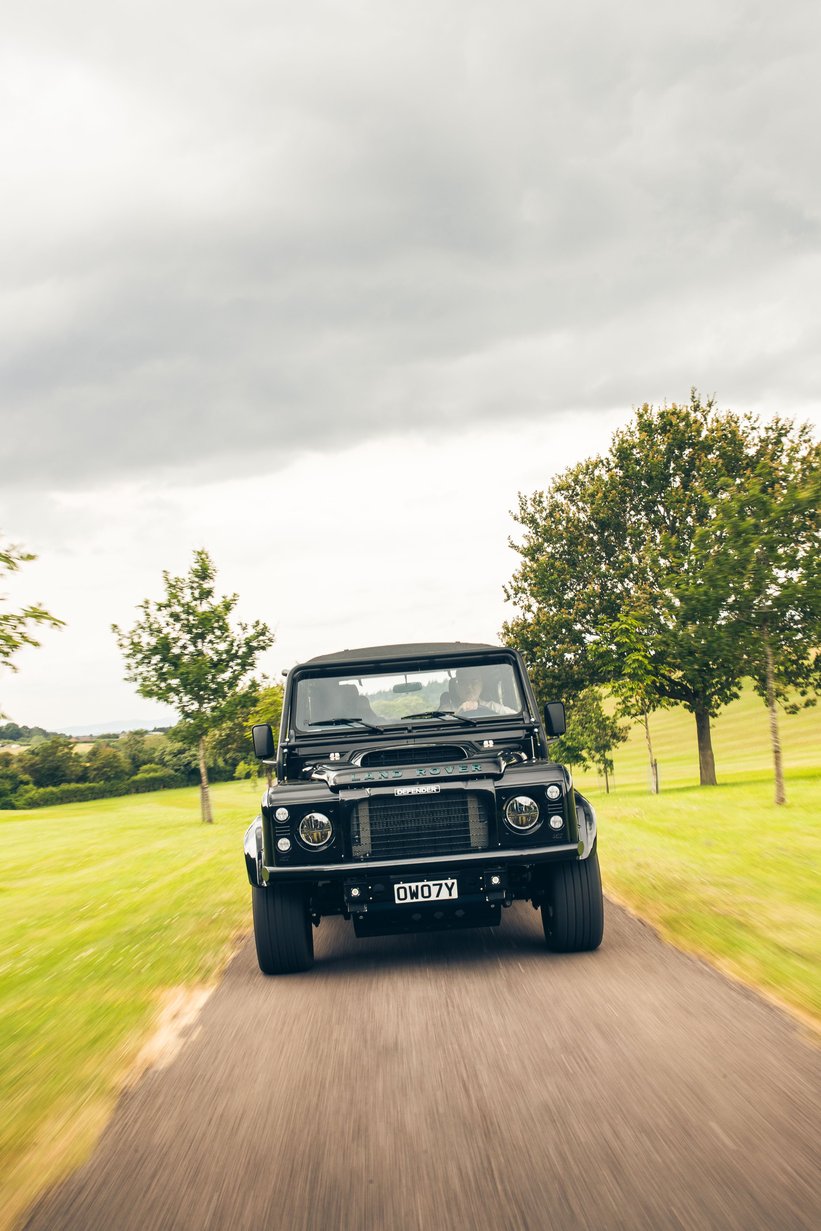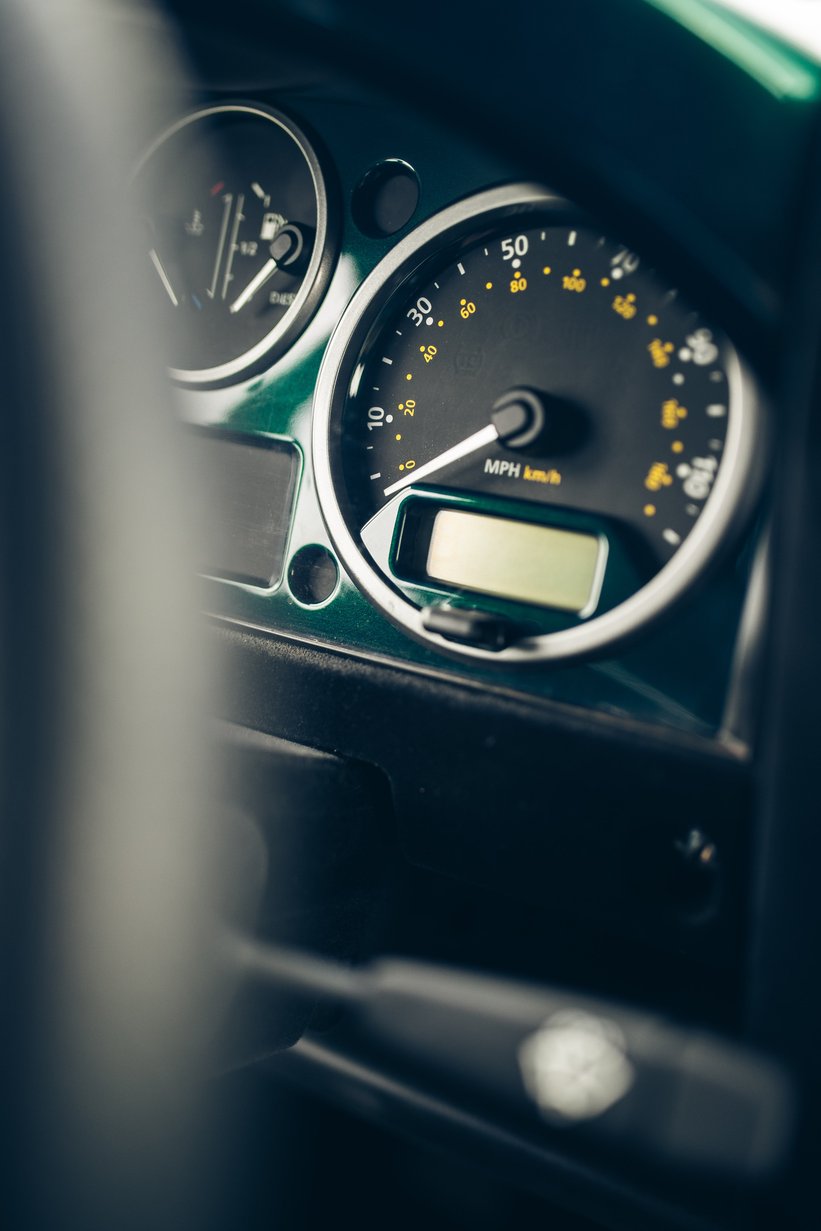 Throw in a custom fabricated exhaust system and you've got a Land Rover that's good for 605HP and 500ft lbs of torque. And as Howard so accurately points out, "It's got so much power and torque that when you put your foot down, it almost buries you in the ground". It's certainly unlike any other Land Rover we've experienced – as though if you fit some of those hilariously big treaded tyres, it would easily skim across the surface of an Icelandic lake.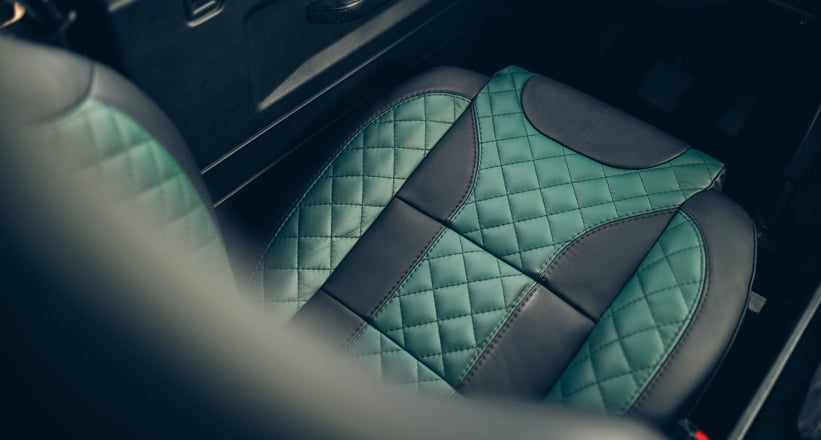 Other features include huge drilled and vented disc brakes (necessary for stopping a two-tonne 605HP Goliath), uprated suspension, a Mad Max-style internal and external roll cage and a raft of aesthetic tweaks that while not necessarily all to our personal tastes, look to be very well finished. "It took weeks and weeks to build this one," explains Howard, "because you have to make every component work in harmony with each other, and especially the engine."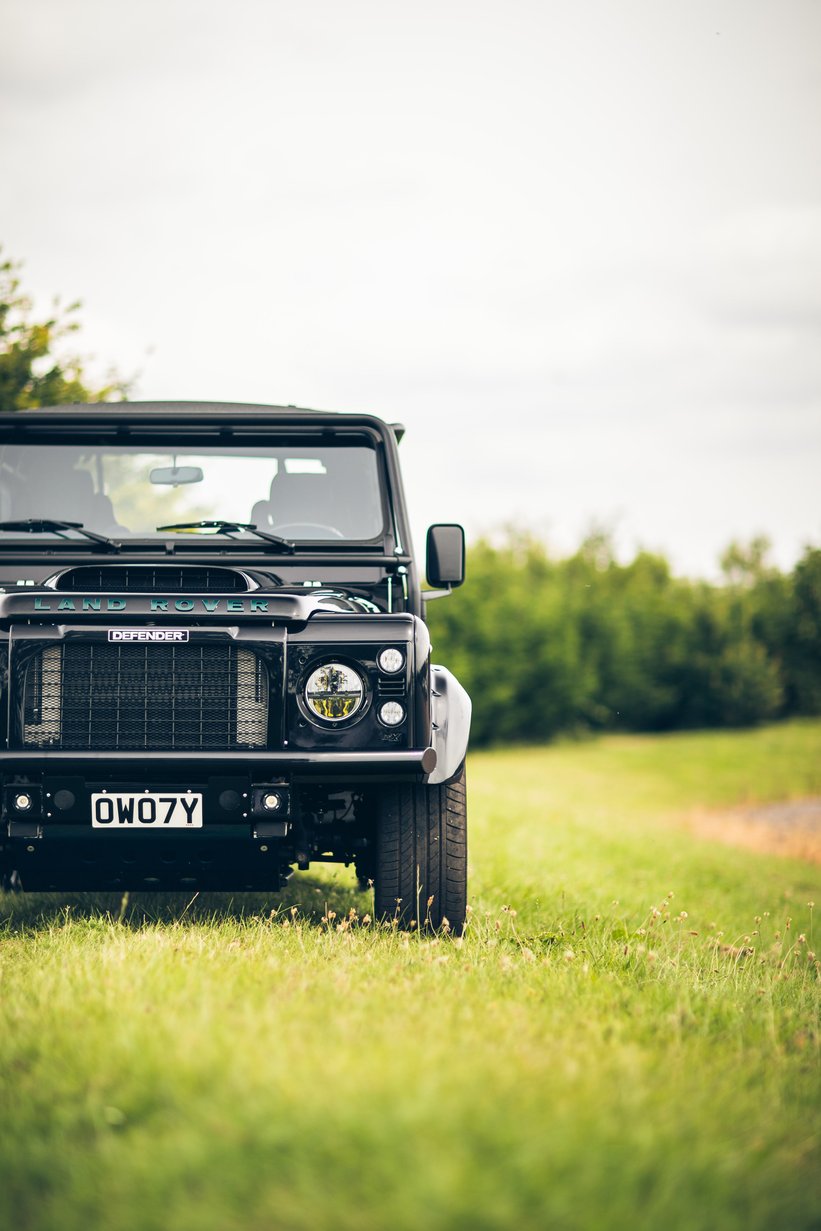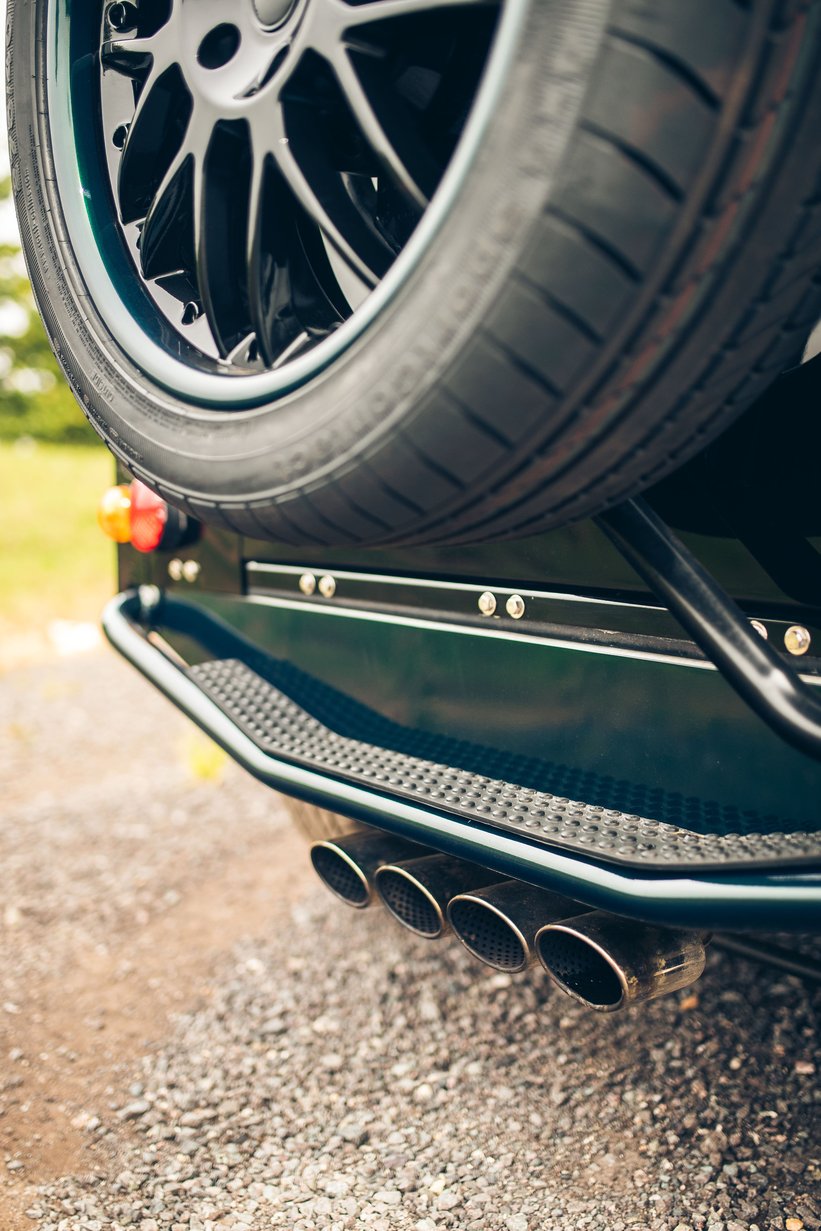 Rather sadly, Howard suggests that because the values of old Defenders have risen so much, they're inevitably being snapped up by people who have no interest in using them as they were intended but will rather tuck them away for safekeeping in the hope of a return on their investment. And for the guys who pour their hearts into pushing the boundaries of what these incredibly capable cars can do, that's a real shame.
Hopefully, this car won't suffer the same fate, for the simple reason that it will give its new owner the greatest satisfaction when, one day, he or she pulls up to the lights next to a glitzy new Defender and gives its occupants a suitably wry smile. Long live the real Land Rover Defender!
Photos: Tom Shaxson for Classic Driver © 2019