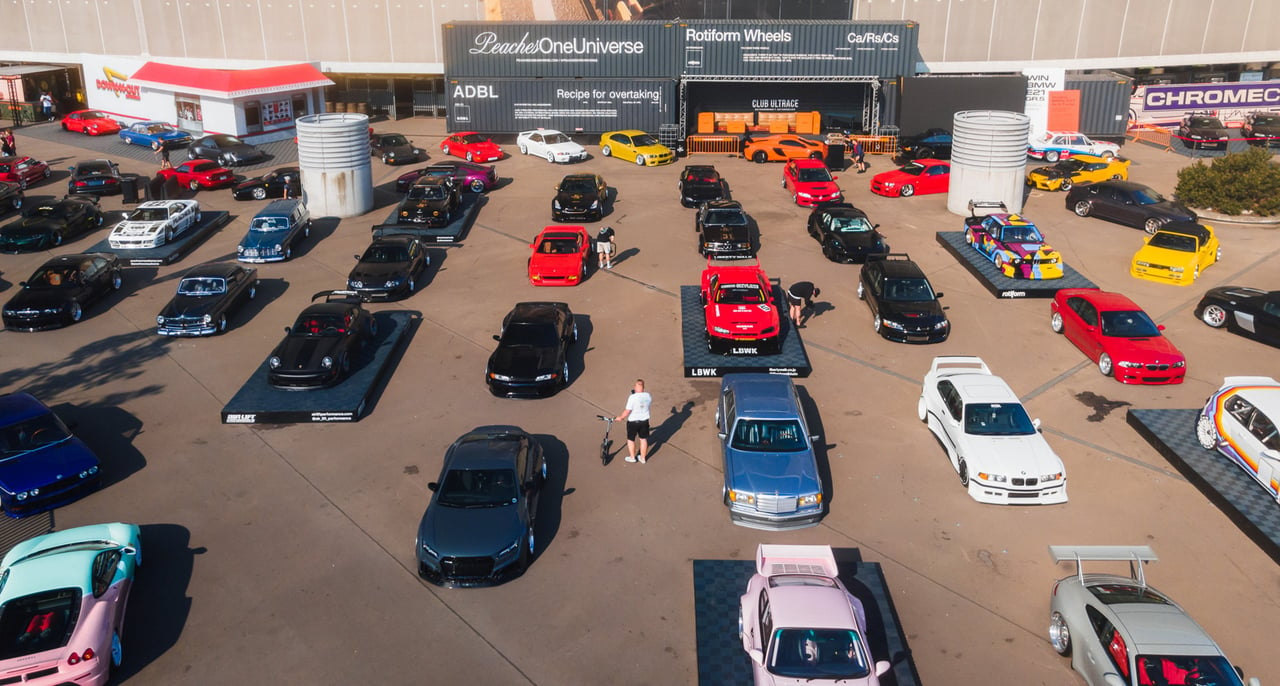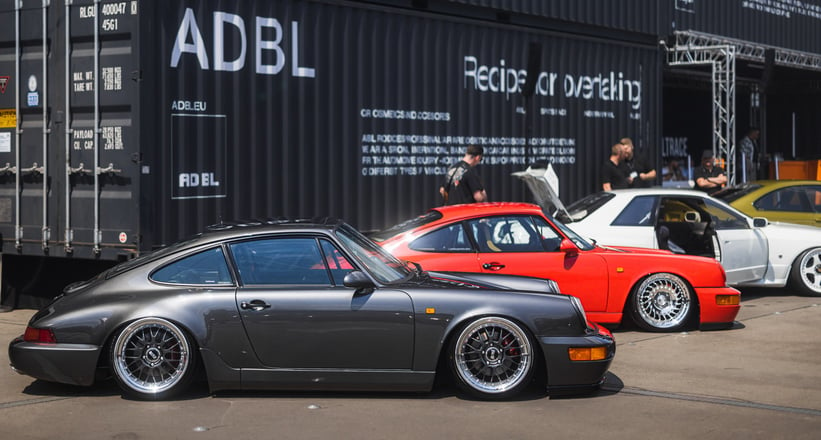 With well over 1300 cars queuing for almost two hours on Friday to get onto the grounds of Wrocław Stadium, and more than 50,000 spectators over the two days, Ultrace is most definitely the biggest and baddest parking-lot-gathering-turned-car-culture-festival success story out there. After being blown away by the enthusiasm and passion of the crowds in 2022, this year Classic Driver took a more active role, both working on the main stage hosting the event as well as a series of panel talks, and with our own stand showcasing some pretty spectacular cars.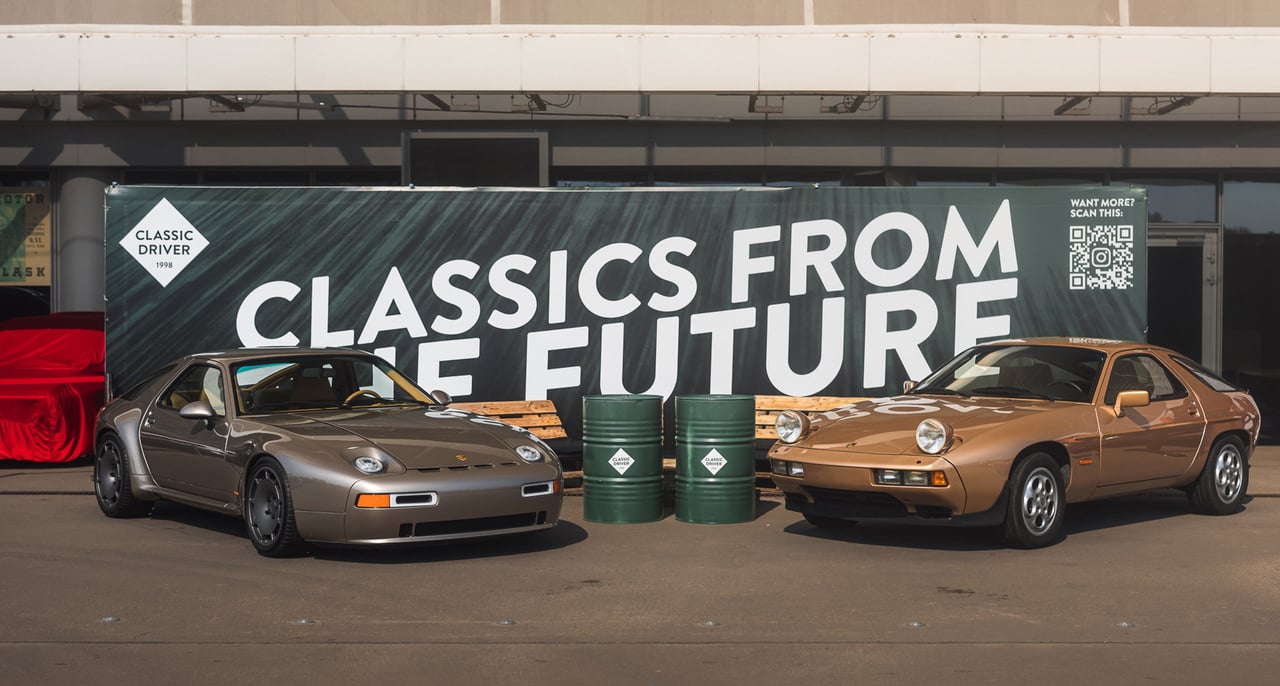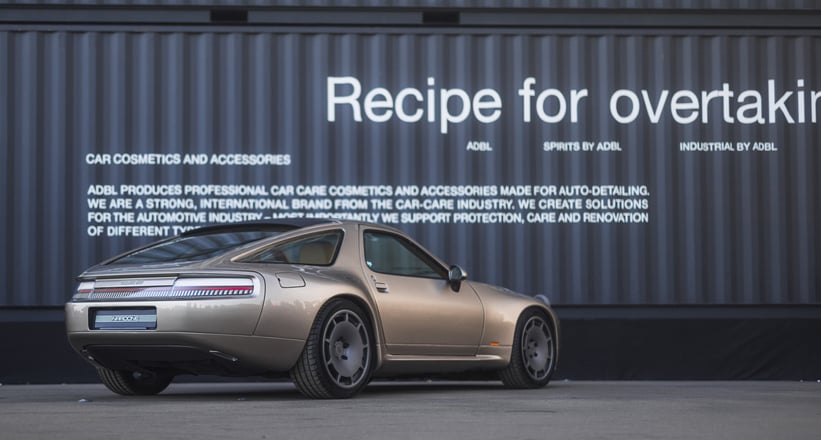 "Classics From The Future" was our angle of approach. An attempt to bridge the gap between the freely-transformed fantastic creations of the participants and the world we come from; one of historic coach built jewels and exquisite restomods. It was a complete first for us, appearing in person and in force at an event, which at first glance might not seem like a perfect fit for a company that focuses mostly on collector cars. But with another celebration in the works — we turn 25 years old this year — we decided that we're not "too old to rock and roll" (or rather enjoy the excellent hip-hop mixes played on the main stage by DJ Kido). So, we grabbed a broom, brushed away the cobwebs, and got stuck into this vibrant and creative scene. After all, in our view, this is a natural continuation of what the 1930s, 1940s and 1950s coach builders were doing, only now the English Wheels and a hammers have been traded for carbon fibre, CNC machines, and 3D printers.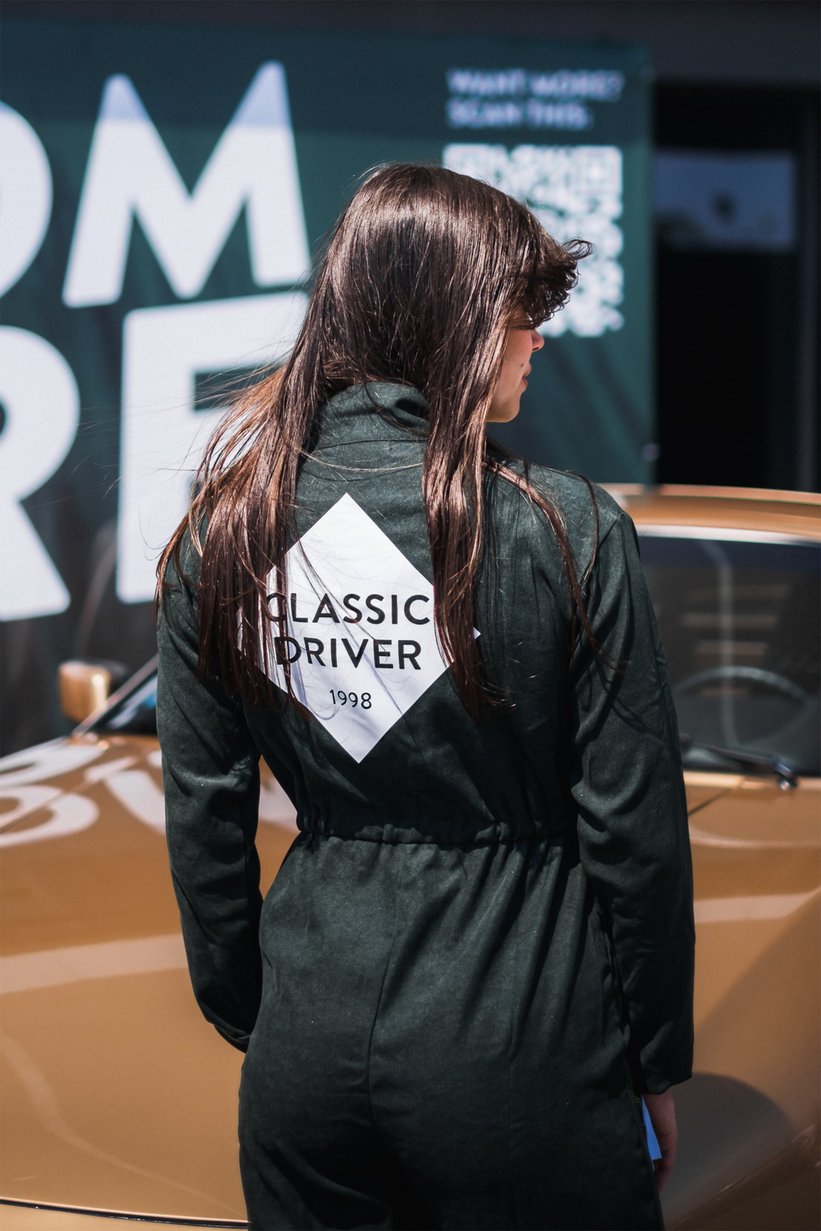 Best decision ever? Yes, absolutely! We were blown out of the water by the reception the Porsche 928 Nardone restomod that Thierry Nardone presented at our stand received, standing next to an immaculate, original 1978 Porsche 928 (3000 example ever produced, still bearing the "1978 Car of The Year sticker in the back window), owned by photographer Jacek Kołodziejski and his partner, designer and architect Anna Łoskiewicz. Not only could visitors compare the two and figure out what design decisions were taken by design firm Borromeo De Silva to subtly update the 928 Nardone, but they could also get an idea of the differences in approach between companies that decide to create restomods as products for a consumer and other builds that are designed to show off the creative vision of the owner.
A panel talk was also held on these topics, as well as on the future of classic cars, which cars will be regarded as future classics, and the value of restomodding, with Christophe Duchesne from Borromeo de Silva, Thierry Nardone and Jacek, Anna, and our own JP Rathgen present. This was a series in a new format introduced by the organisers, which gave the chance for the creatives behind the builds at the event to talk a bit about themselves and the ideas behind their cars and particular stands.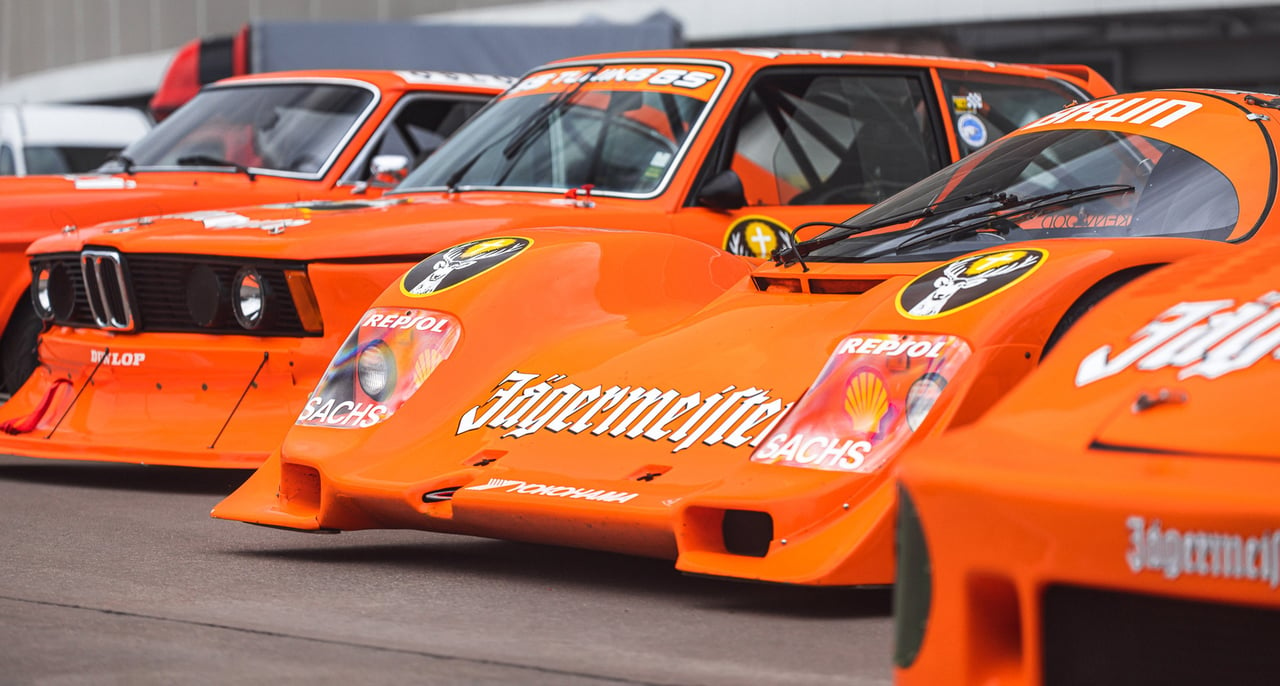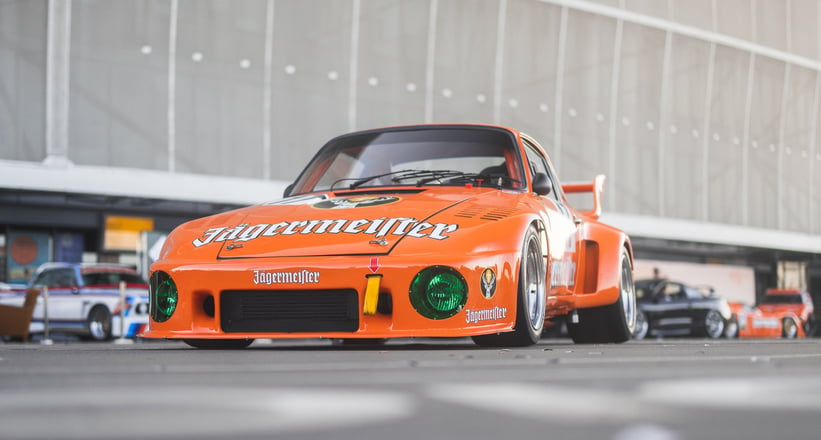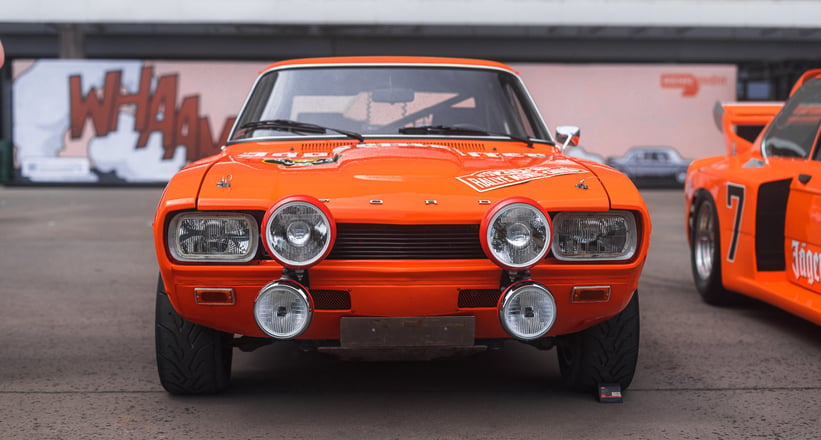 Speaking of which, the Classic Driver zone was flanked by our pals from the Rennmeister and HFMSTRS projects. The Wolfenbüttel-based brand brought three fantastic orange racing cars: a Group C Porsche 962, a Porsche 935, and its "brand ambassador" Group 5 BMW e21 320. One rally car was also on display, the mighty "Monte Carlo" Ford Capri 2600 RS, formerly rallied by Walter Röhrl and Ecki Schimpf.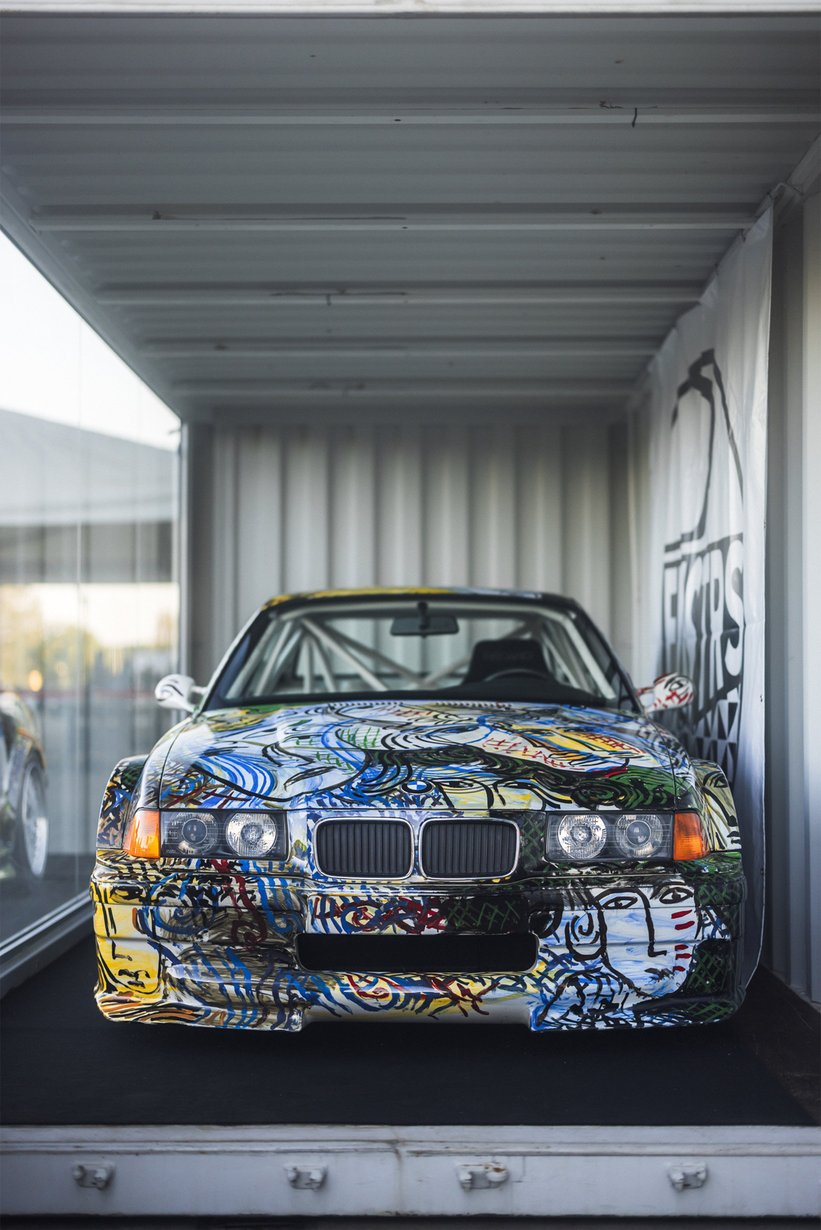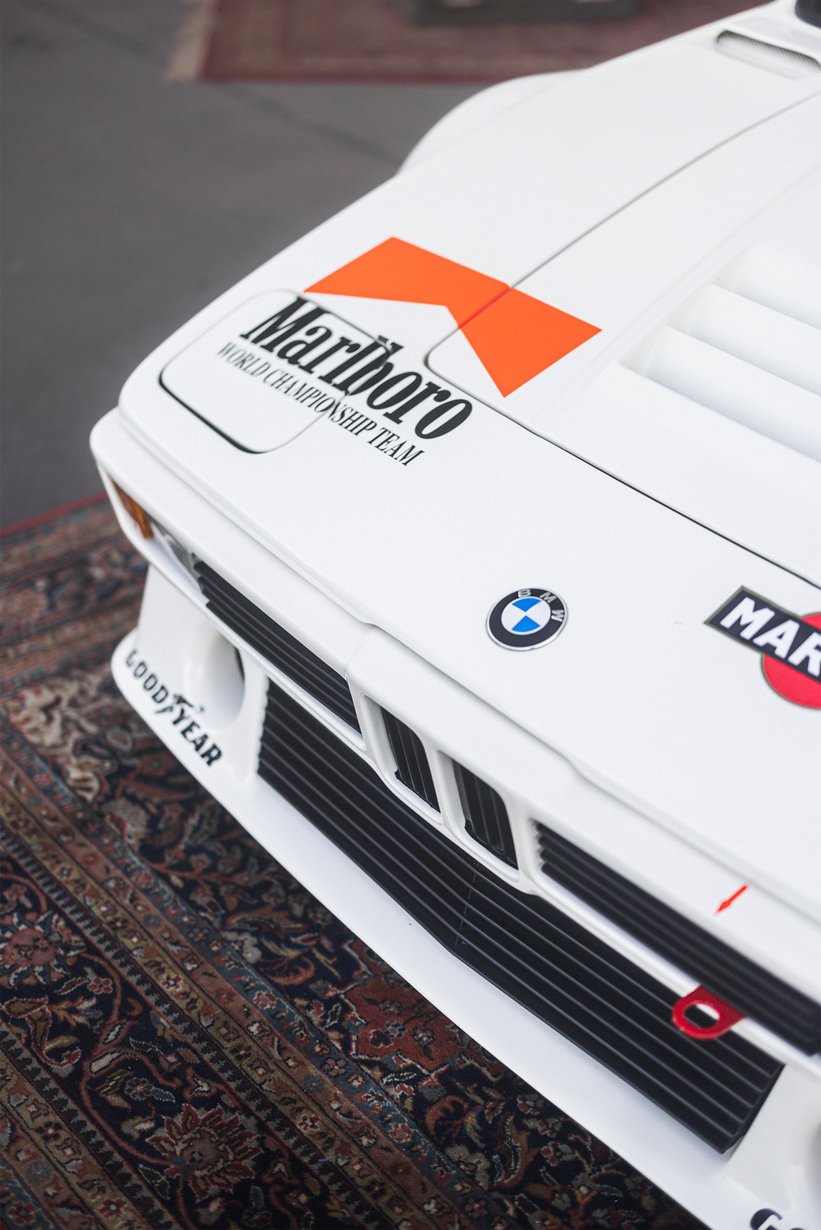 The merch bar was also a huge success, with the giveaway t-shirts, pins, and stickers generating a line of people that stretch all the way through to the HFMSTRS stand. Other attractions included the fantastic "Bavarian Outlaw" Group-5 e9, a BMW M1 Procar, the absolutely jaw dropping BMW M3 GTR Art Car by Sandro Chia, and Daniel Rasenberger's e28 Safari conversion — one of the crew's own cars — which paired perfectly with a beer or coffee in the living room built onsite by the Munich based crew.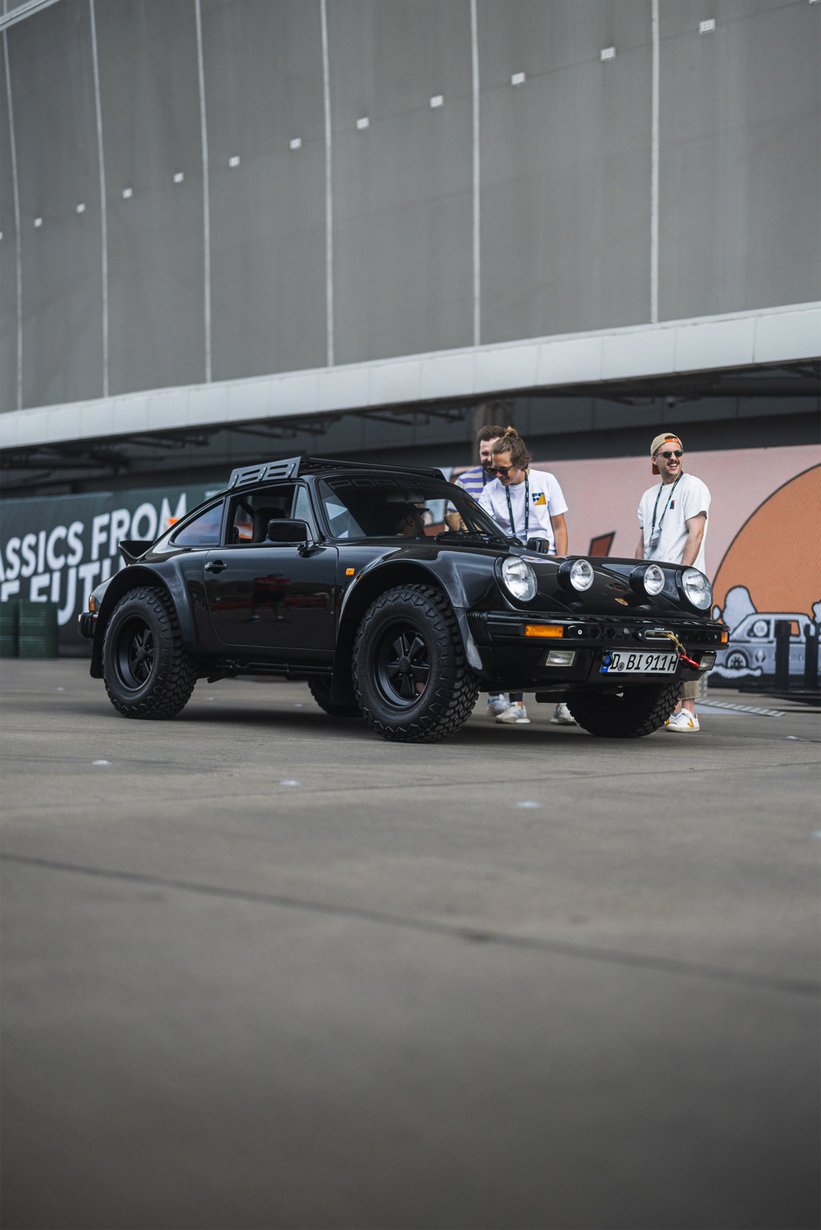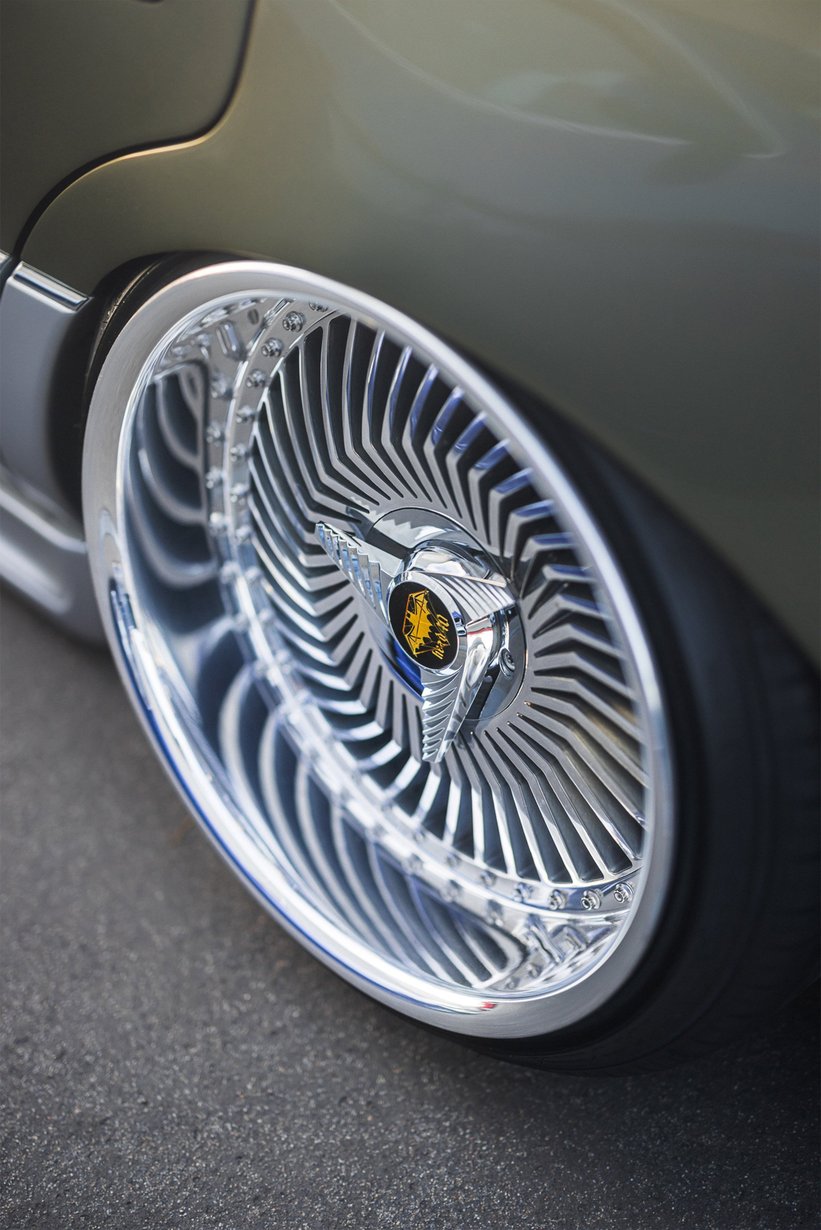 On the topic of Safari cars, we also picked our favourite car builds of the show, which included a stunning all black Porsche 911 Syberia by Burkhard Industries. We were also delighted that the Nardone 928 restomod on our stand made it into the "Top 16" best cars of the show as selected by the jury, all of whom are experts in building the most exquisite automotive artworks. Among the jury was Wataru Kato of Liberty Walk Nation, who was revered like a 1970s rock star by the crowds and couldn't move a single metre without giving a thousand autographs.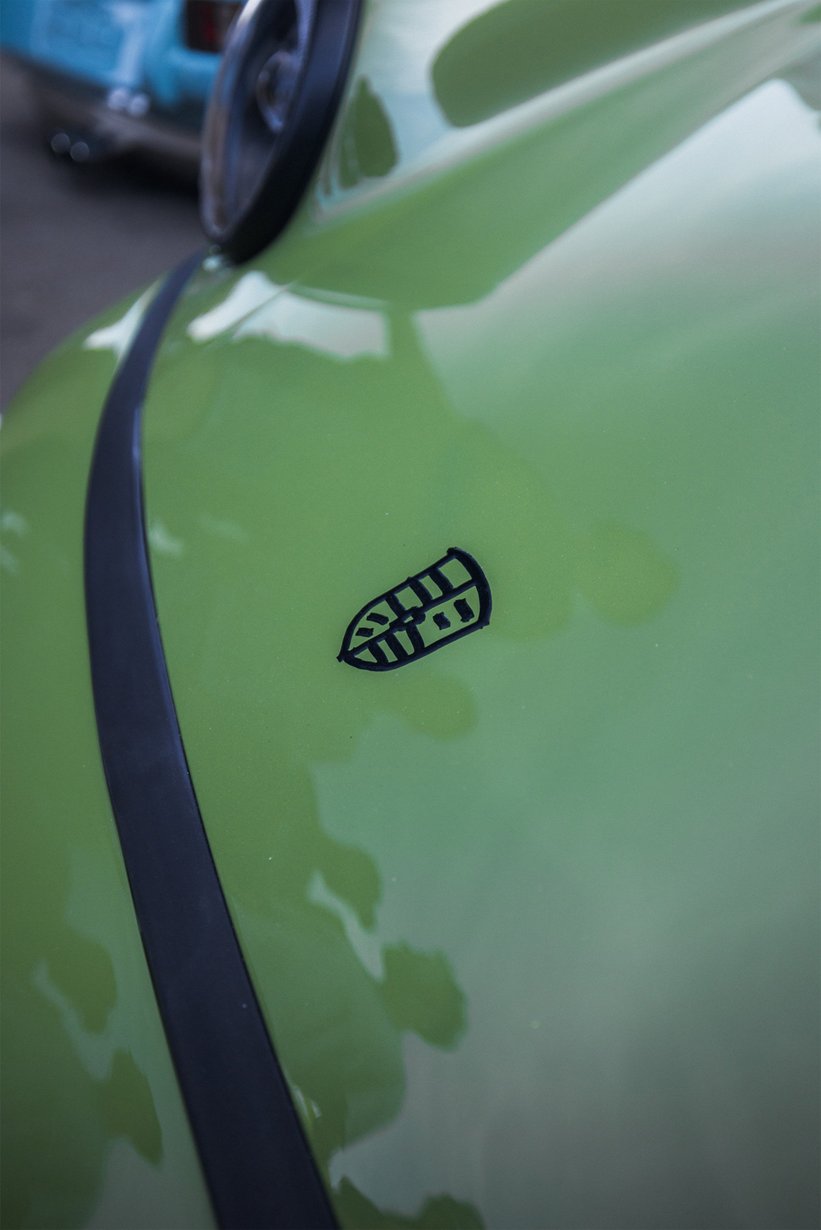 Other favourites include the two Porsche 911s from CarBone Liveries with extremely artistic interiors and redesigned Porsche logos, a Volvo Amazon Estate by Johan Balsberg of Sweden, and Ben Reader's V8-swapped e30 M3, which is the cleanest you'll ever see in your life. We also loved the Rolls-Royce Silver Spur, which looked amazing slammed on the floor with big wheels, even if it sacrifices the famed cloud-like ride. We also can't forget the spectacularly restored and subtly modified Datsun 240Z, and then there's "Kebin". An absolute crowd favourite whose name was chanted during the finals, Kebin is a converted 1985 Daihatsu Hijet 1000, built by nightride.pl (follow the build on Youtube, it's amazing), which is essentially a Kei van with a massive motorcycle in the back powering the rear wheels.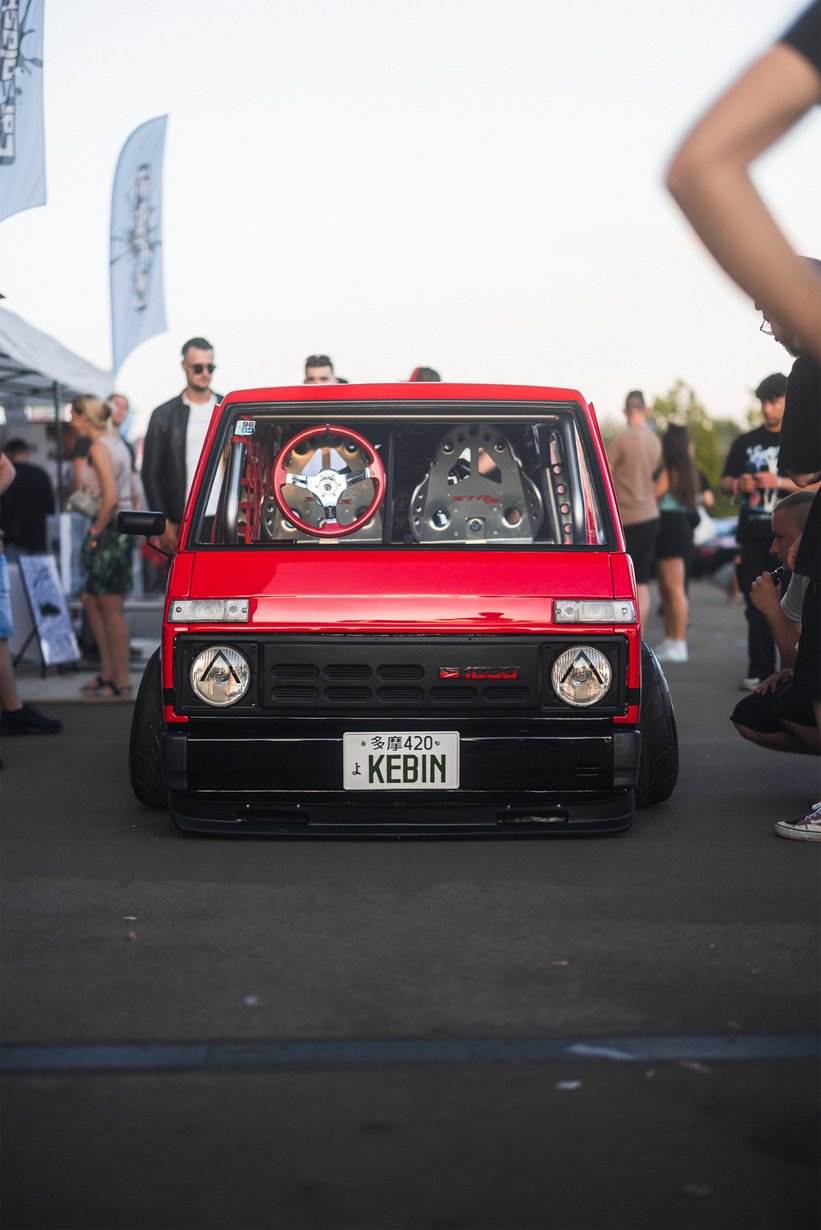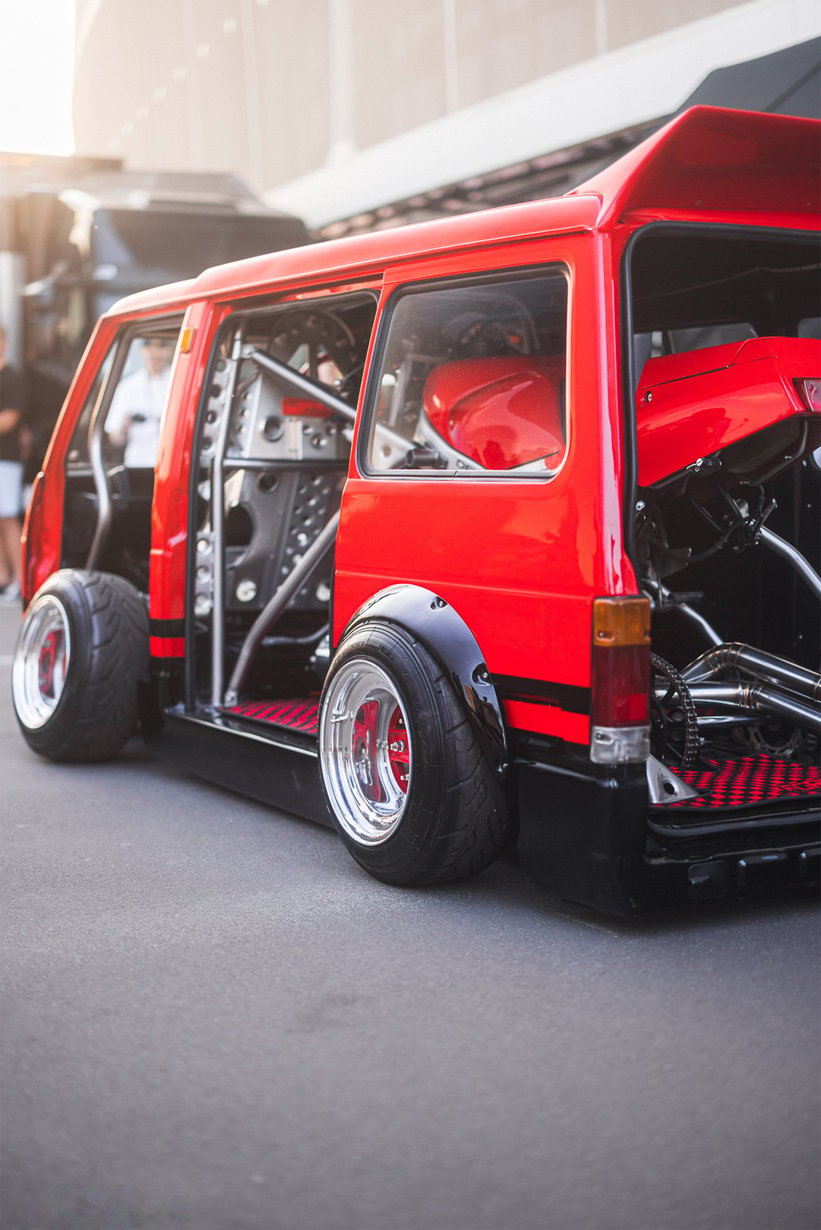 With 1300 cars on site, it was impossible to see everything, so we are sure we missed some spectacular builds hidden away in some of Ultrace's corners. For example, we never made it to the e30 M3 estate that everyone talked about, nor did we see the T1 VW Bus fitted with a Porsche engine and brakes that were mounted outside of the wheels.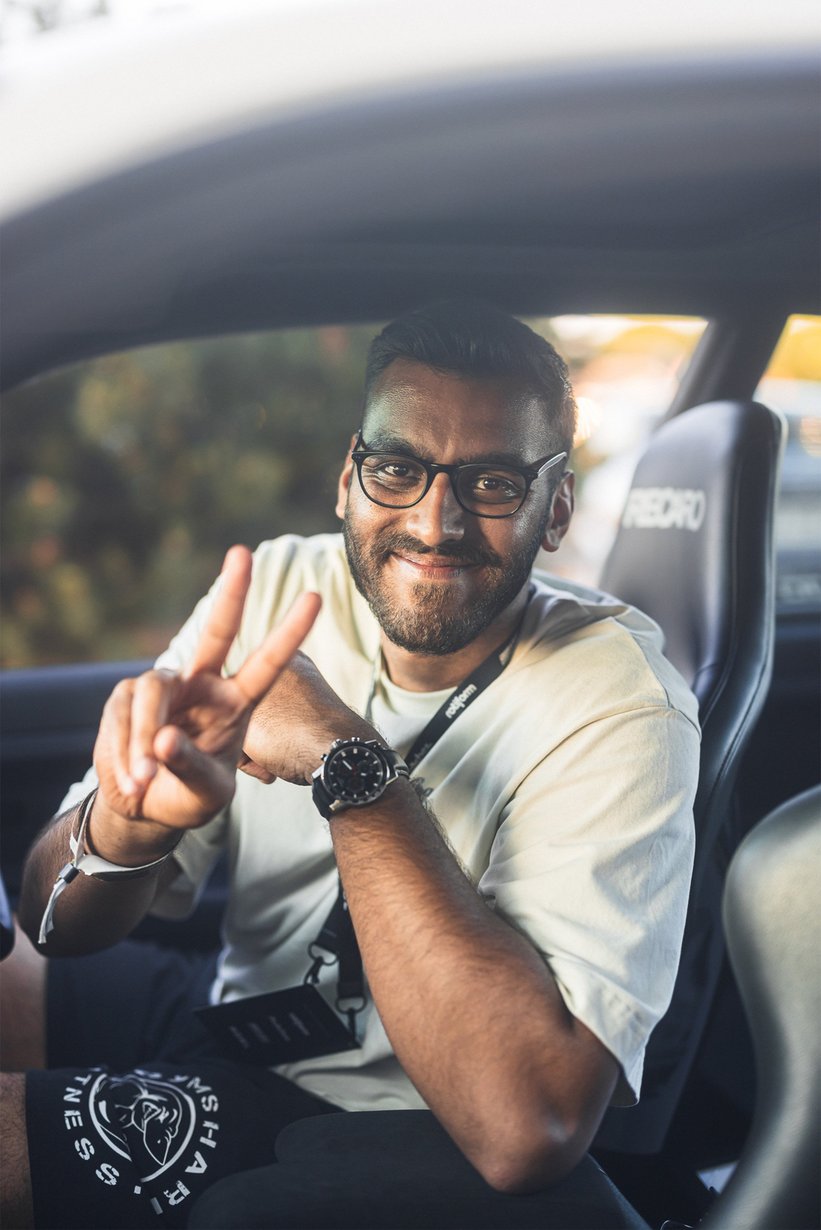 It was also great to catch up with our friend Khyzyl Saleem, aka "The Kyza", and the Kustom Kolors guys. Their V8 e21 Group-5 replica is finally drivable this year and The Kyza's car — the BMW e36 LTO — showcased the high level of creativity that car fans worldwide absolutely love him for. Khyzyl said there are more cool projects coming, which will keep us on the edge of our seats in the next few months.
Drifting is also a big part of proceedings and we couldn't resist going for a few sideways laps in the most amazing sounding V8 W202 Mercedes. Finally, after two hot sunny days and 25 thousands steps per day, this edition of Ultrace was over, with a brutalist Pontiac Fiero winning best of show.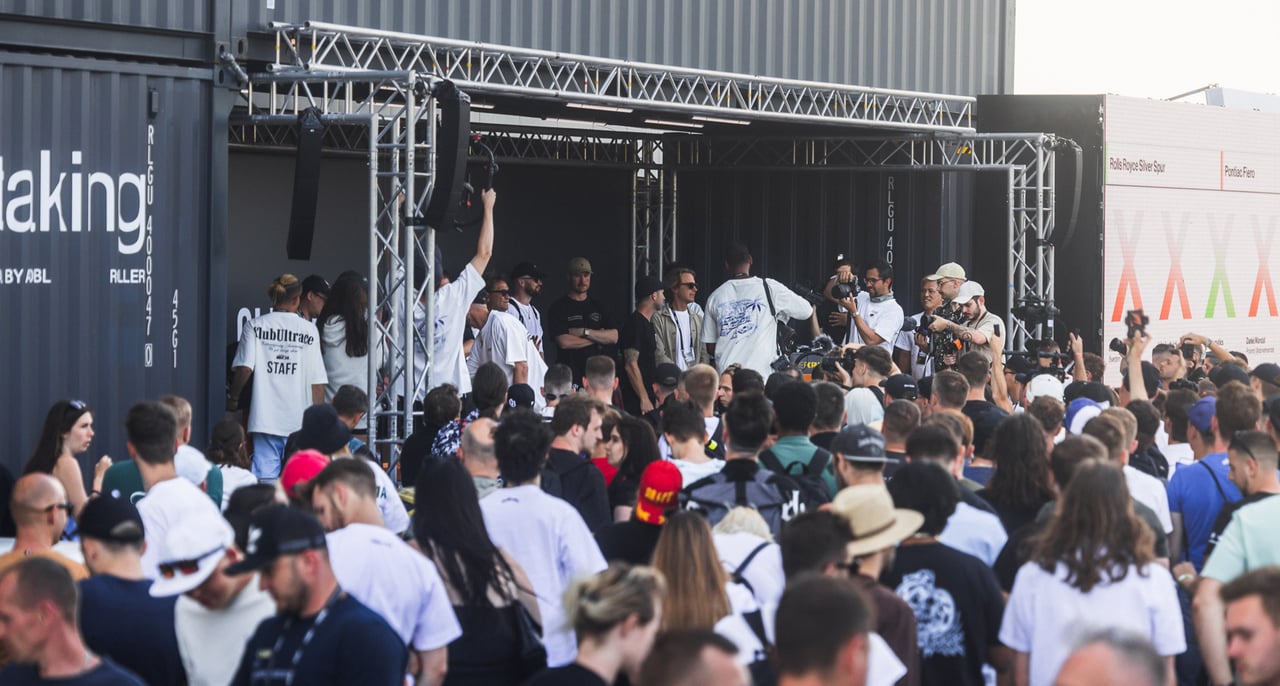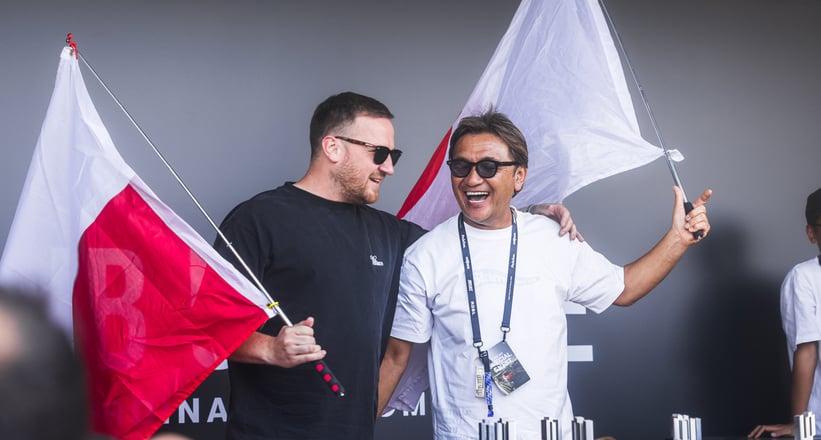 Before we end, we have to mention that another Group-5 BMW E21 recreation, built by the Ultrace crew and liveried in the iconic BMW M/Wurth colours, is still available to be won in the Ultrace Raffle, which ends in September this year. All you have to do is go to e21ultrace.com and buy an e-book for as little as 6 euros. The car is street legal and, should you win, will be delivered to your doorstep. And now, goodbye. We are off to buy some of these lottery coupons.
Photos by Filip Blank