Getting up to speed with collector car kinship Horst and Linda Koch
Having radically changed the trajectory of his family's 80-year-old automotive business at the turn of the millennium by turning it exclusively into a classic and vintage car dealership, Horst Koch is now preparing to hand the reins of Koch Klassik over to his daughter Linda. We paid a visit…
Conveniently located in Heilbronn just a stone's throw from Stuttgart, Koch Klassik has traded high-quality vintage and classic cars for almost two decades. But the roots of the family-run business, helmed by Horst Koch and soon to be taken over by fourth-generation Linda, stretch back far further than that.
With an inclusive approach and stock that ranges from junior cars just like those from which Linda caught the automotive 'bug' when she was just a toddler to ultra-desirable blue-chip classics such as Bugatti Type 35s and Mercedes-Benz 300SL 'Gullwings', Koch Klassik has forged a solid reputation that extends far beyond southern Germany. During our visit, we quizzed Horst on how that came to be and found out how Linda intends to take up the gauntlet and write the company's exciting next chapter.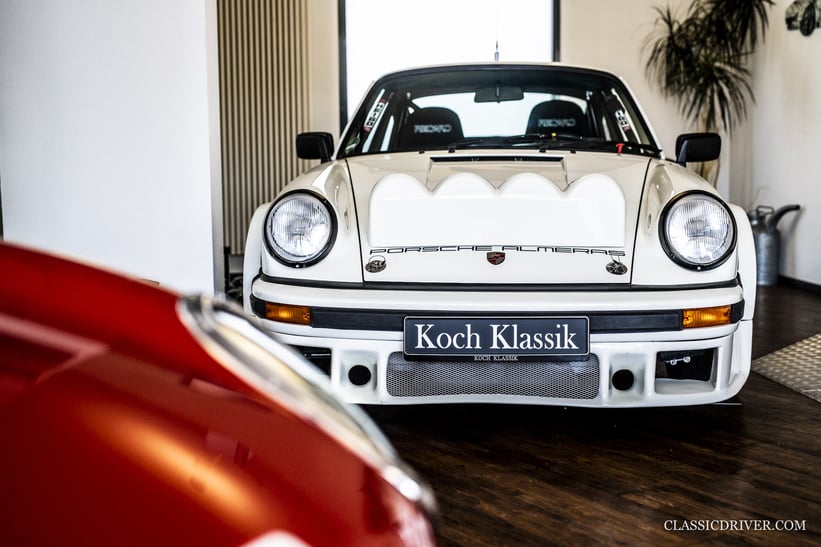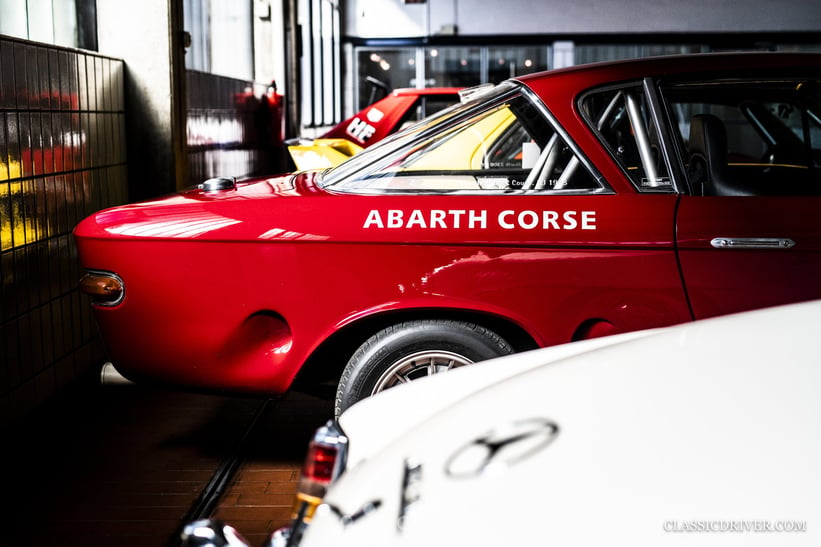 What are your earliest automotive memories?
Horst Koch: Visiting the Solitude racetrack near Stuttgart when I was three or four years old and making regular road trips with my parents in various sporty vehicles. My father was a factory motorcycle and sidecar racer for NSU, and I spent many weekends during my youth at different circuits.
Linda Koch: When I was three or four years old, my father owned a Bentley 4½ Litre and regularly participated in various rallies including the Mille Miglia. He had a child seat made for me, trimmed in the same British Racing Green quilted leather as the car so that I could ride along with him on these rallies. I'd sit in the front with him and my mother would be in the back and read the roadbook.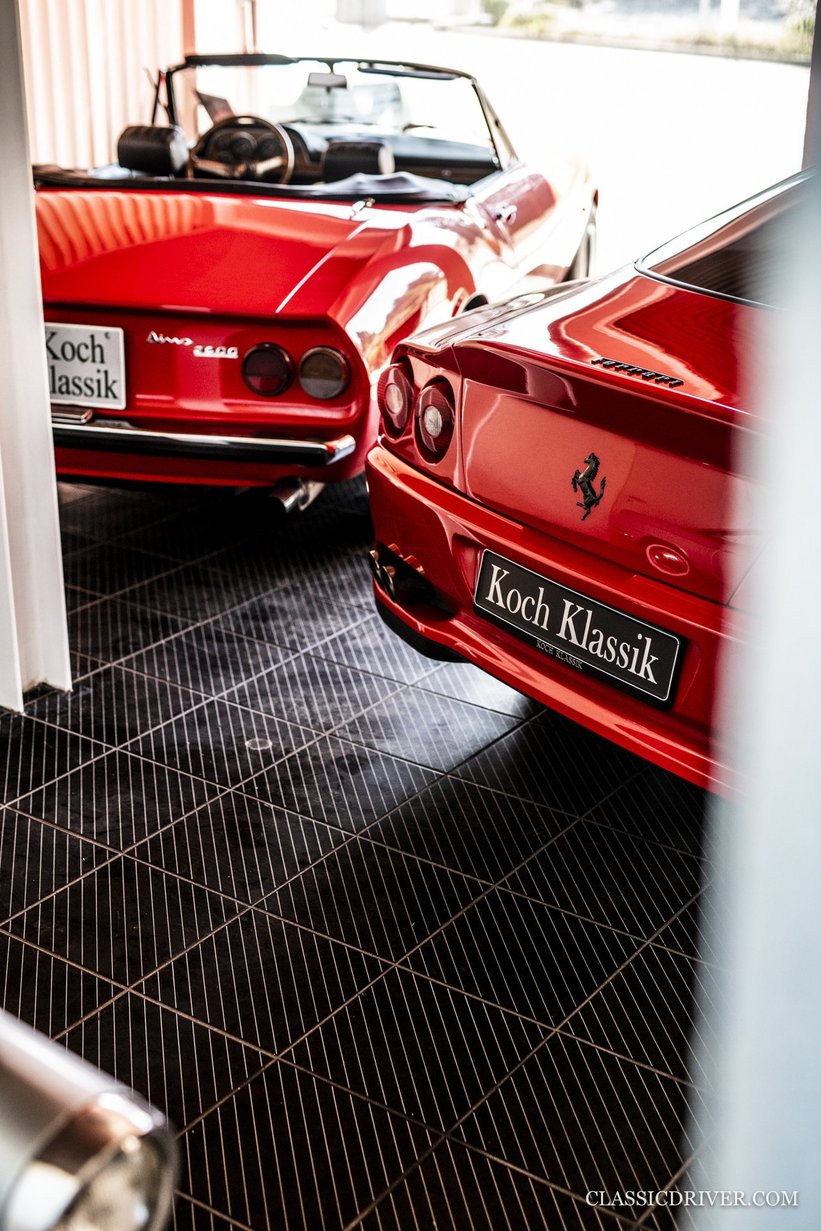 How did you feed your passion during your adolescent years?
Linda: By living so close to the business with my family. I grew up at my desk, so to speak, and have been surrounded by different classic and sports cars my entire life. At age 12, I took part in my first serious rally as a co-driver, reading the maps and the road books, before I was finally able to drive in one for myself when I was 17 – my mother was both my co-driver and driver's license monitor!
Could you tell us about your career prior to founding Koch Klassik?
Horst: In 1982, at the age of 27 I took over my parents' Fiat, Lancia, and Ferrari dealership and expanded it by adding Moto Guzzi and a tuning company for Italian vehicles. The latter converted 250 Fiat Pandas into convertibles. My enthusiasm for classic cars and my regular participation in international rallies led more and more people to approach me asking if I could maintain and repair their cars. As a result of a change in the market for new cars, we began concentrating exclusively on classic cars from the year 2000 onwards. The name Koch Klassik was chosen because of our tuning company K & K, which stood for Koch and Knapp, who was a friend of mine. We chose to keep the same abbreviation and use the name Koch Klassik instead.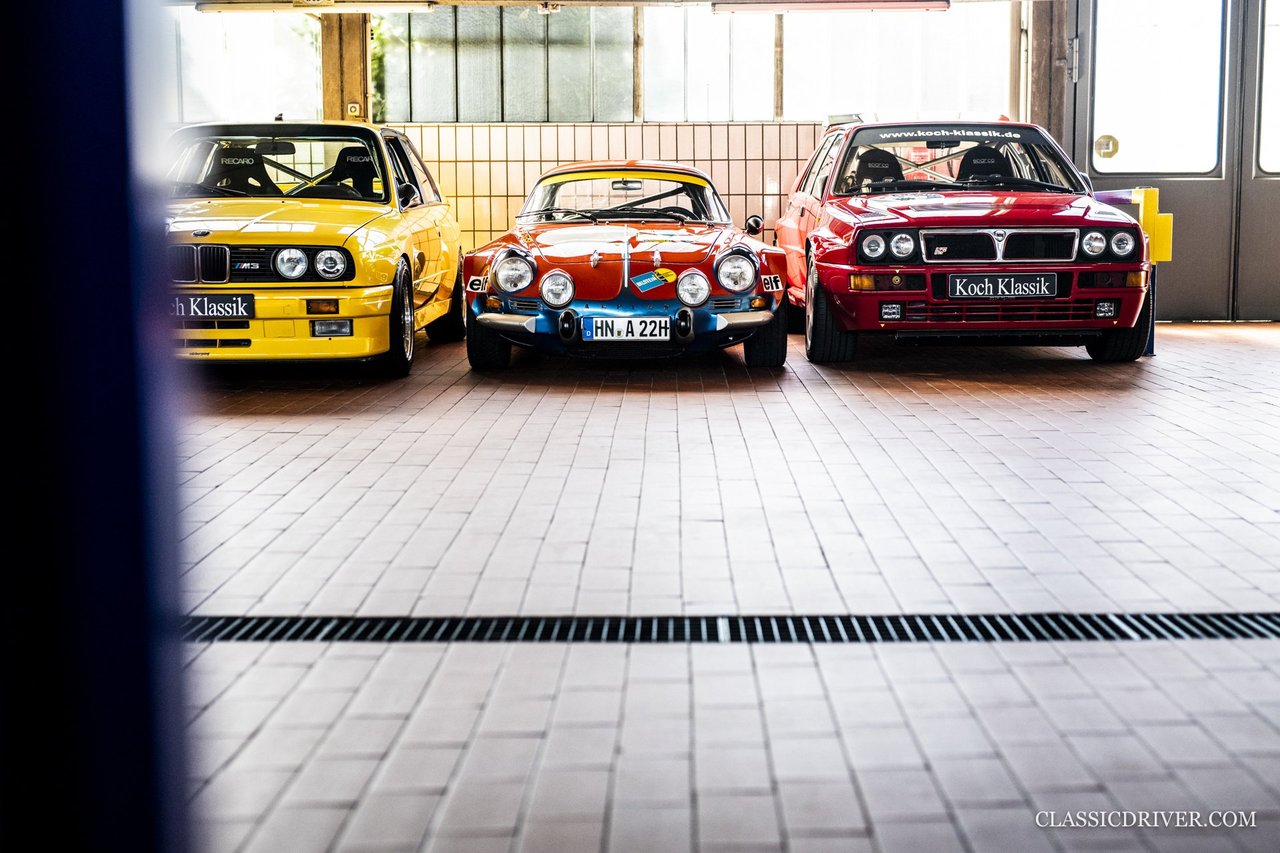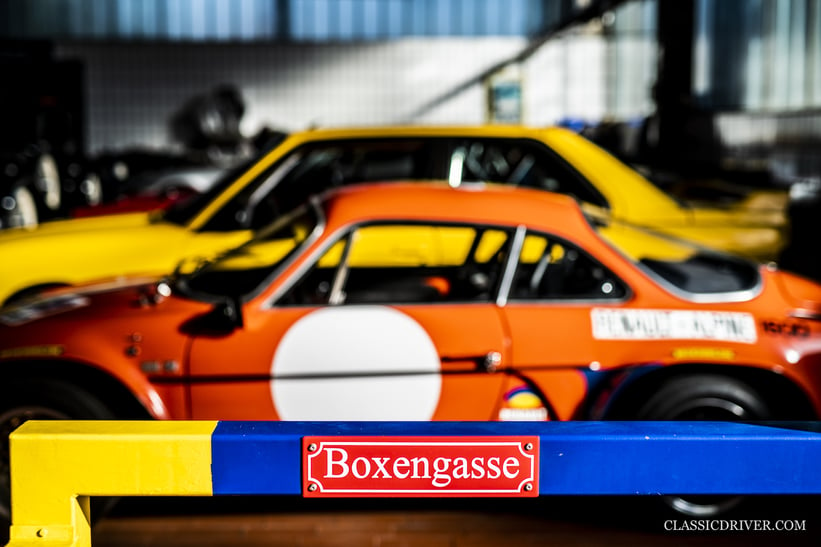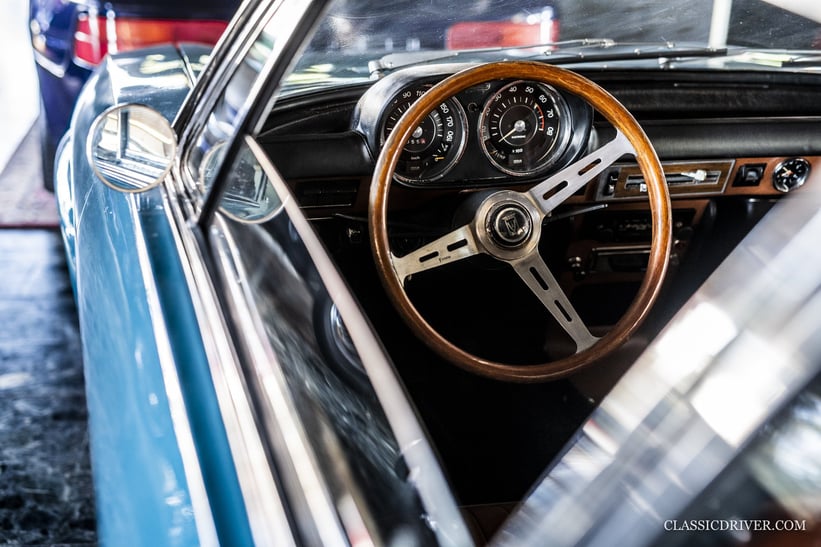 Could you summarise the philosophy of the business?
Linda: I'm convinced that with exclusivity, exceptionality, and honesty, you'll always exist as a business. I'd like to continue focusing on more exotic classics, such as the Siata and Fiat Vignale we currently have in the showroom, but I also want to preserve diversity – I'd like to sell Porsches and Mercedes-Benzes but also Jaguars, Ferraris, BMWs, and Aston Martins.
Linda, are you proud of what your parents have achieved?
Linda: I'm very proud of what my parents have achieved. My father certainly didn't have it easy when he took the dealership over from his parents when he was in his twenties. The move to rebuild the business as a dealership for vintage and classic cars and renovate the building in 2000 was extremely brave, but as the saying goes, courage pays off.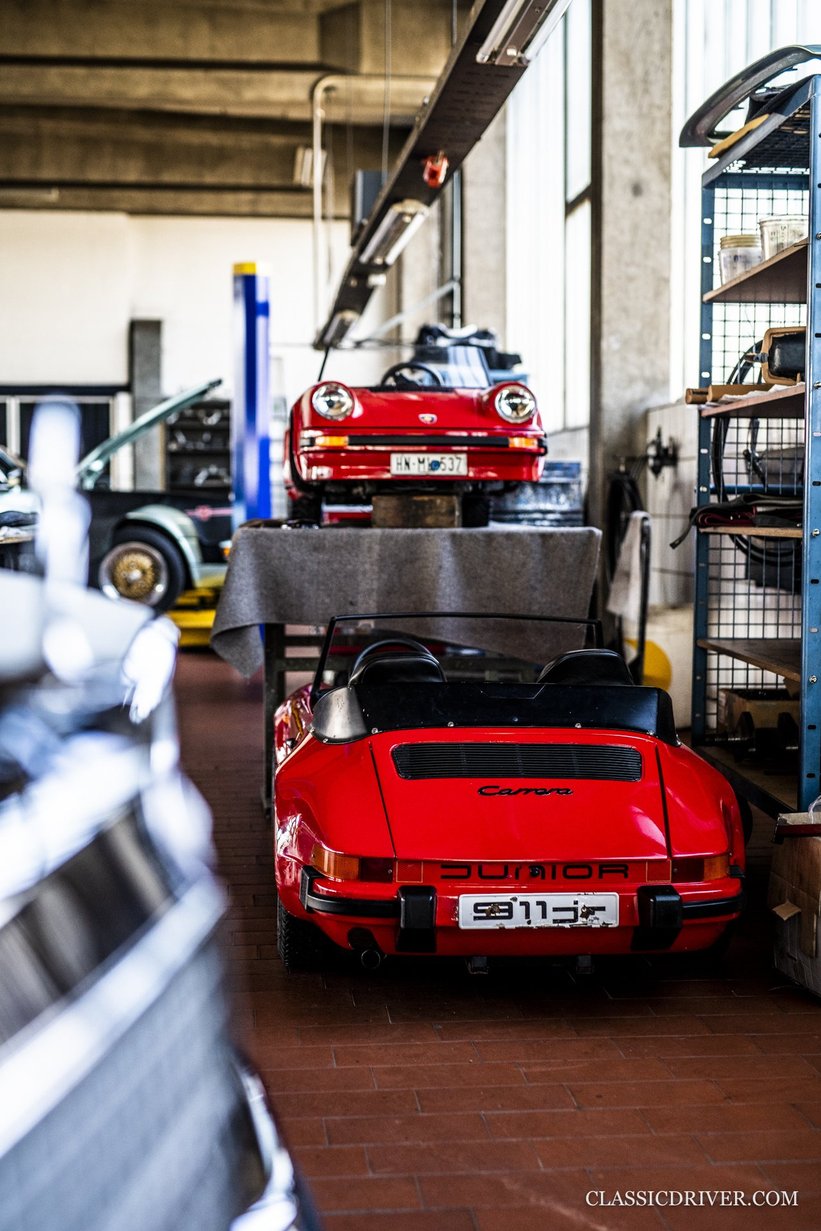 You're a young lady in a predominantly male world – how does that make you feel?
Linda: I think it's both a strength and a weakness, but it's mostly a positive thing. Everyone knows this is a man's world but so far, I've only had positive experiences. Men are usually very pleased when they realise that I'm interested in and knowledgeable about classic cars. If you can talk to someone about a topic with a certain level of knowledge, your gender doesn't matter at all. It's just unfortunate that there are so few females interested in classic cars
How would you analyse the evolution of the classic car market over the last few years?
Horst: The market has been changing for some time with regards to quality. The requirements of many customers nowadays are akin to those for new cars and, for me, this is a little sad as there has been a sharp decline in pre-War cars in the German market. The focus is increasingly on collectable vehicles with good investment value and younger special-edition models, such as RS-badged Porsches.
Linda: The younger generation is interested in 'youngtimers' that offer similar levels of refinement and reliability to today's cars, which is why 1980s and '90s cars such as the Lancia Delta Integrale, BMW M3, and Porsche 968 Clubsport are proving more desirable than, say, a Mercedes-Benz 190SL or a Porsche 356. I think this trend will become more prevalent in the years to come.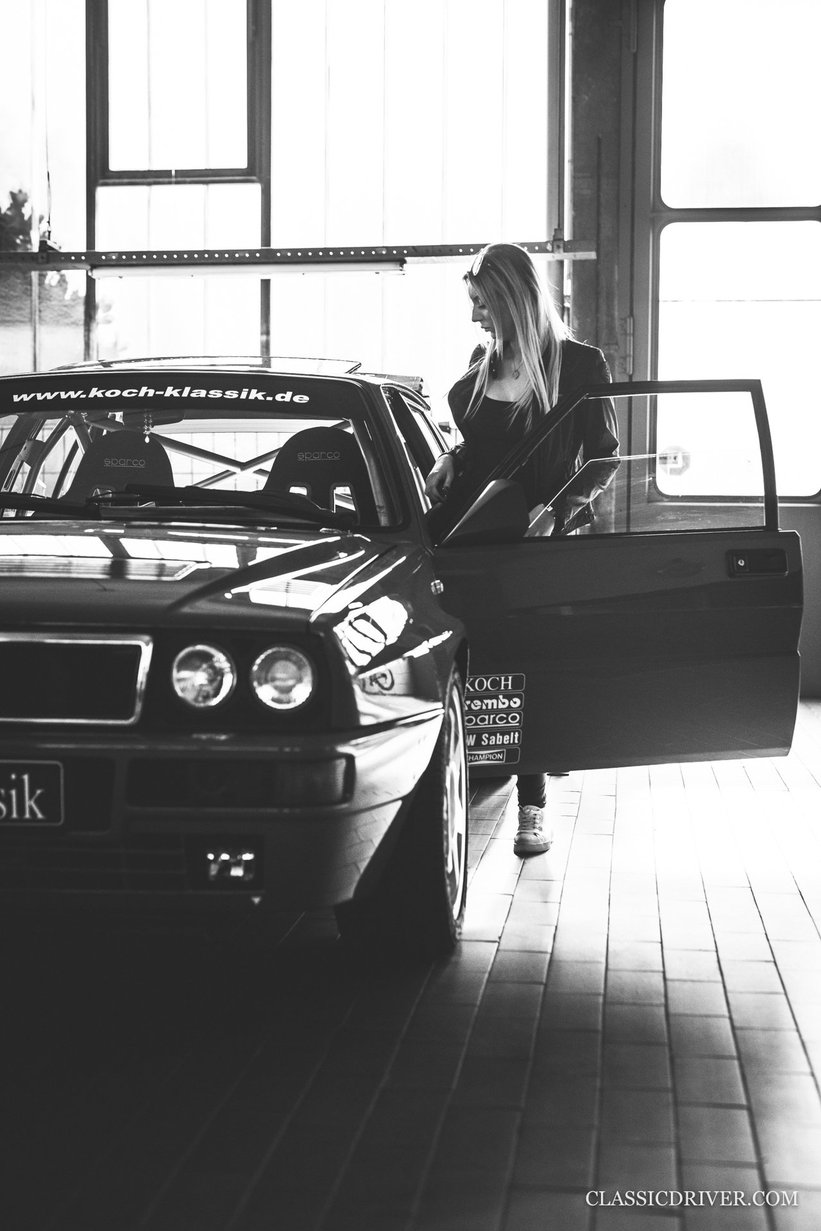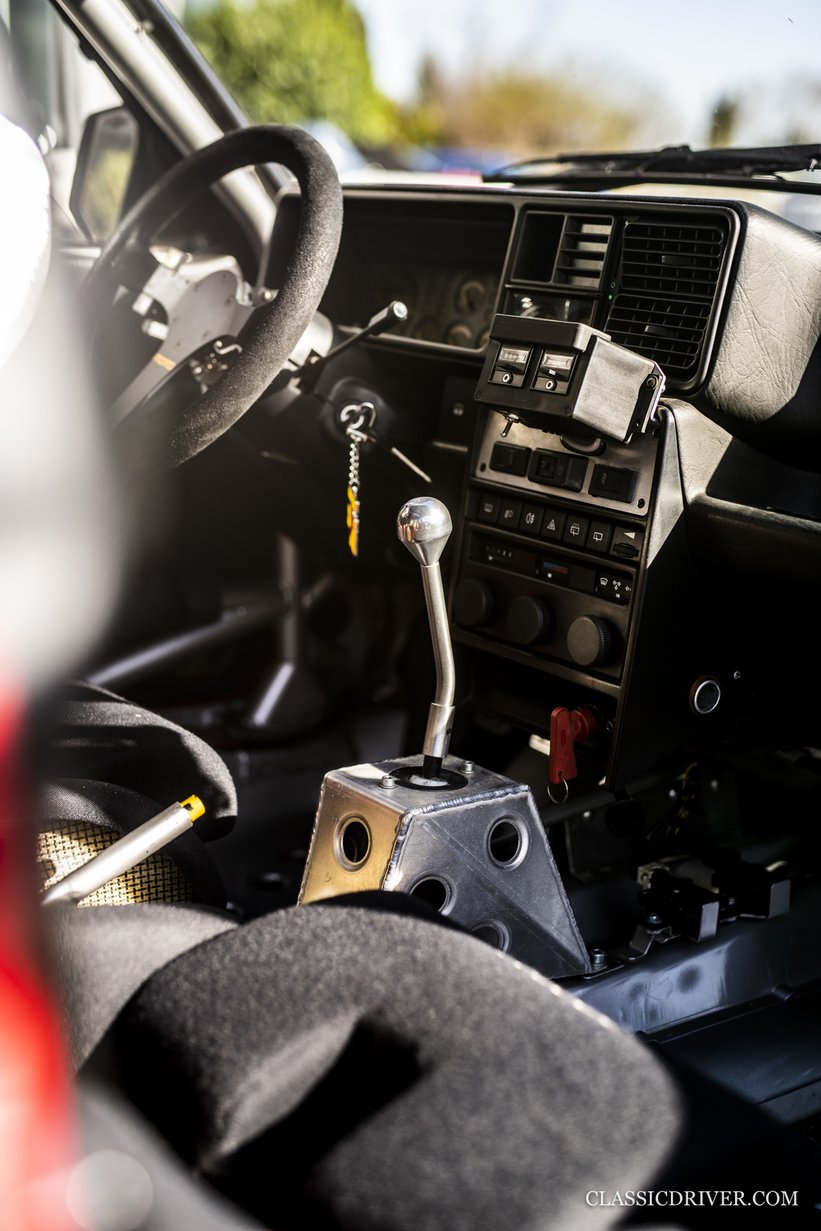 Horst, your daughter Linda is now working with you and will eventually take the reins of the business – how does this make you feel?
Horst: Of course, I am very proud of my daughter. It's no longer commonplace for companies to be carried on by the next generation and, as you can imagine, when Linda was born, I feared that our family's automotive tradition would come to an end. But how wrong I was – Linda is a true enthusiast and caught the 'bug' very early on in her life. She can't imagine a life without cars and would like to take over the company and embrace the responsibilities that will entail.
How would you like the business to evolve under Linda's control and what advice would you give to her?
Horst: I think it should continue to focus on quality and customer satisfaction, constantly reviewing the inventory and adapting it to suit the demands of the market. I think it's also important that Linda strongly considers dealing in more modern collector vehicles. Through competence and honesty, she will have no issues convincing this men's world of her worth. She should always trust herself and not be influenced by others.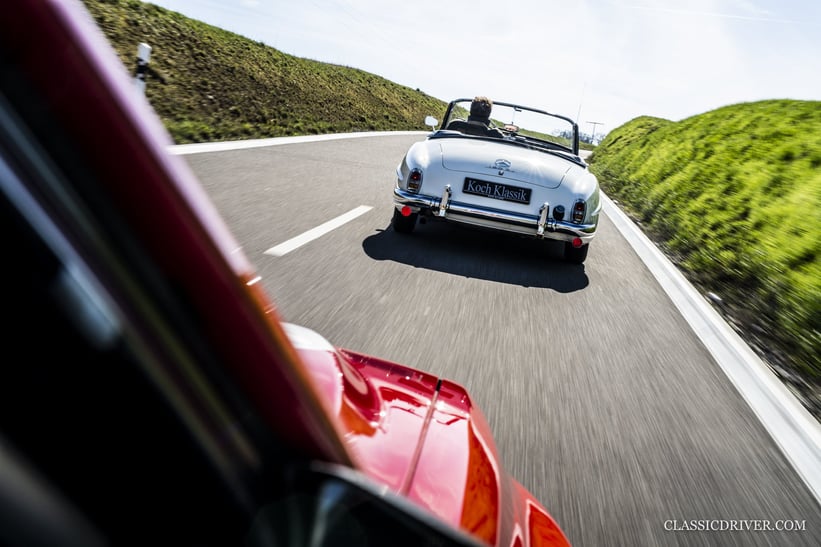 Linda, will you surf the surging wave of interest in younger classics in the coming years?
Linda: I don't think we surf waves, but rather our family and our company evolve and develop over time – after all, the business is now in its fourth generation over 80 years after it was founded. There are cars that my grandfather and father sold new that we're now offering once again. Take my Lancia Integrale, for example. My father sold it new in 1992 before reselling it just last year. The story of the car has thus come full circle, from new to classic. The business has gone through the same transition from focusing on new cars to classics.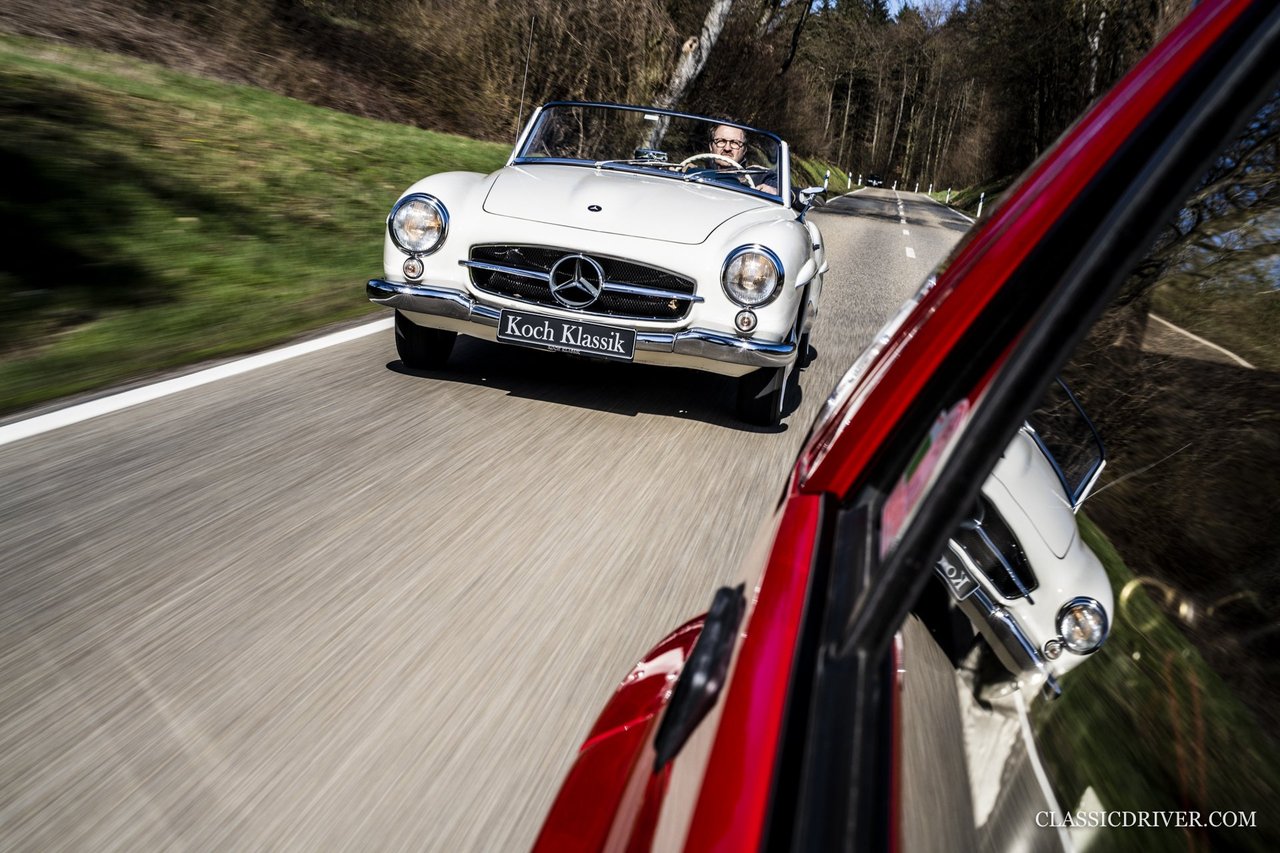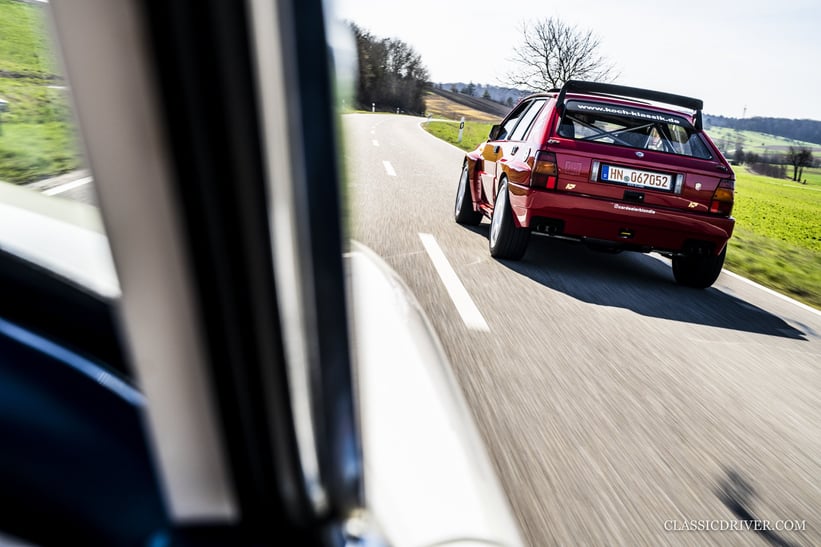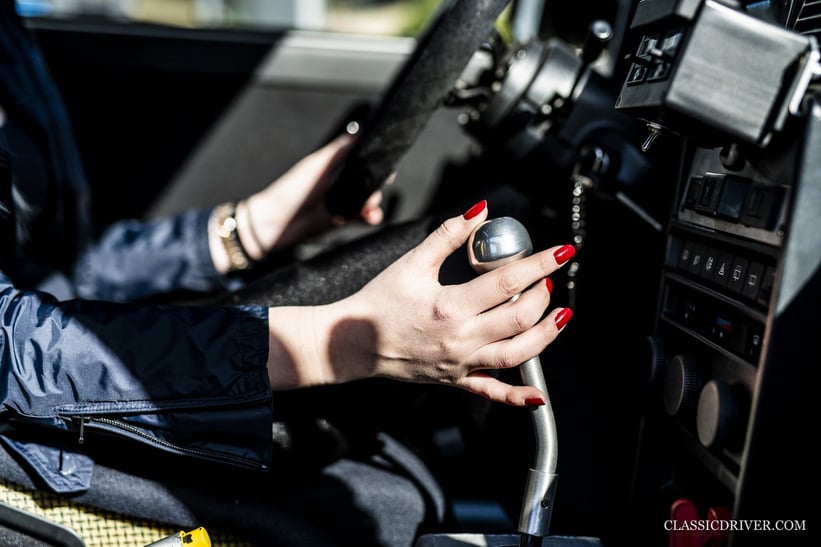 On that note, could you tell us about your Lancia?
Linda: It's my favourite car and, as mentioned, it also has a special connection to our family. In 1992, my father delivered this Delta Integrale to a friend of his. In the same year, the car was completely rebuilt for around the same price it cost new and entered into various rallies including the Mille Miglia as a service vehicle. No matter where it appears, it always attracts attention. With its widened arches, 18-inch wheels, bucket seats, Momo steering wheel, and roll cage, it's a real eye-catcher. Among my generation, it really evokes the joy of old cars.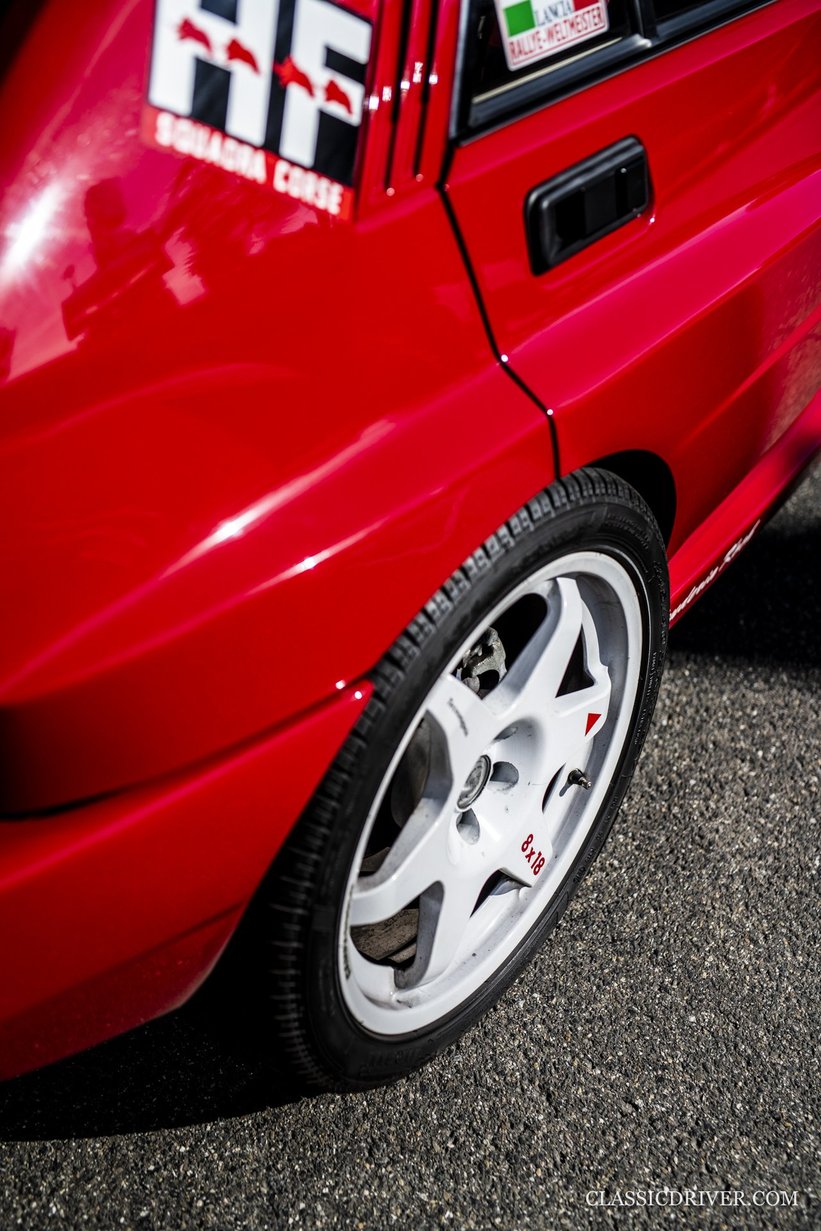 Horst, what do you drive in your spare time?
Horst: I drive a variety of vehicles in my spare time, which one depends on my mood and the weather. On warm summer evenings, I like my Mercedes-Benz SLS Roadster. For rallies, on the other hand, I mostly rely on my ex-Works Abarth 2300 S Coupé, one of three built and the sole remaining example. I bought it as scrap and rebuilt it over six years to its 1963 Nürburgring 12 Hours specification.
What are your dream cars, regardless of budget?
Horst: My dream car is a Ferrari 512 S Coda Lunga.
Linda: There are so many cars I'd love to drive but the absolute dream would be a Ferrari 250, be it a GTO, 'Short Wheelbase', or Testa Rossa. I'm still relatively young and I can still dream!
Photos: Rémi Dargegen for Classic Driver © 2019