Exotic sports cars are to be found everywhere these days, not least in America. But things were different back in the spring of 1952 - so when 14-year-old Ronald C Hill heard the news that Colorado's first-ever Ferrari had landed in his home town of Denver, he grabbed his box camera, jumped on his bicycle and set-off to see it.
The car in question was the very 340 America pictured here, flown in by Douglas DC-6 from the Big Apple where official Ferrari importer Luigi Chinetti had shown it off at the 1952 New York Auto Show before freighting it to the marque's newly-appointed Western representative George Joseph jnr - who promptly slapped a $20,000 price tag on the windscreen, the equivalent of around 10 times as much in today's money.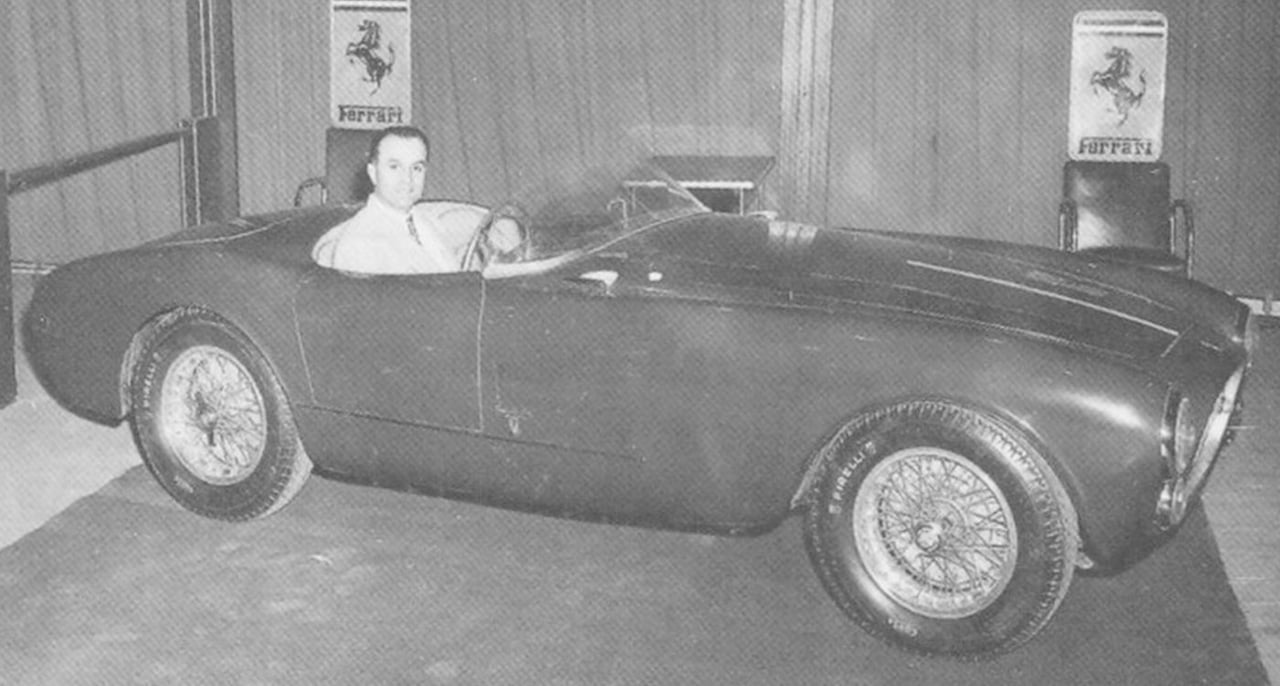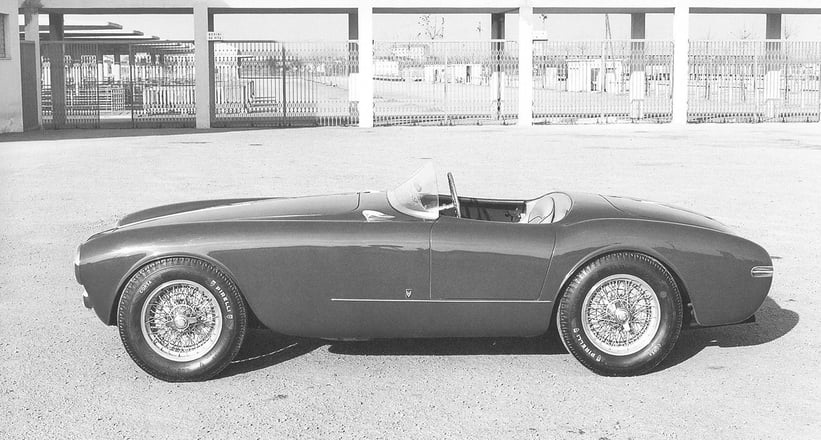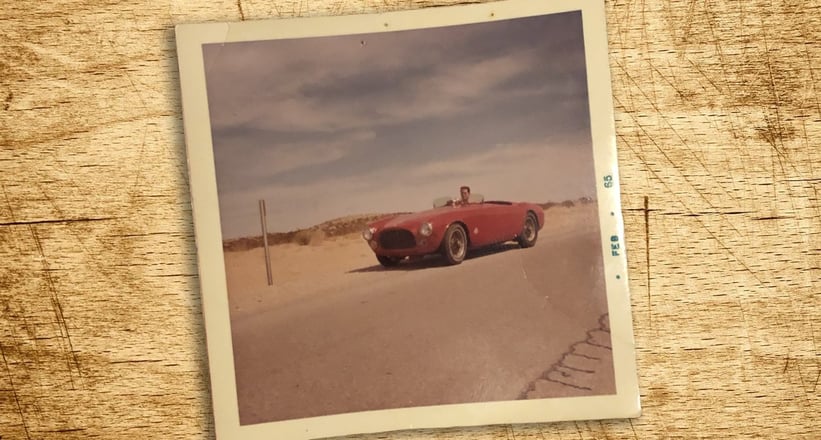 It was considered such a spectacular sight that the Rocky Mountain News and other local publications dispatched photographers to take snaps of the bright red car, which earned its 'America' soubriquet as a result of being the first Ferrari to feature a big-bore version of Aurelio Lampredi's famous V12 that, in Italy, had only been available with a relatively low displacement to prevent excessive 'engine tax'.
With capacity upped to 4.1 litres to satisfy the American appreciation for 'cubes', the engine made for a blisteringly quick sports car in the lightweight 340 spider - albeit one that was famously 'exciting' to drive due to its brakes and chassis being not quite up to the job of handling its 260 horsepower. After little more than a decade the car's worth had dipped to a scarcely-believable $2,500 (feel free to weep) and, by 1976, a string of owners and four paint jobs had left it black and tatty. But by then classic Ferrari values were on their unstoppable rise towards the stratosphere - a situation that merited a full restoration which, importantly, retained many of this particular 340 America's unique features.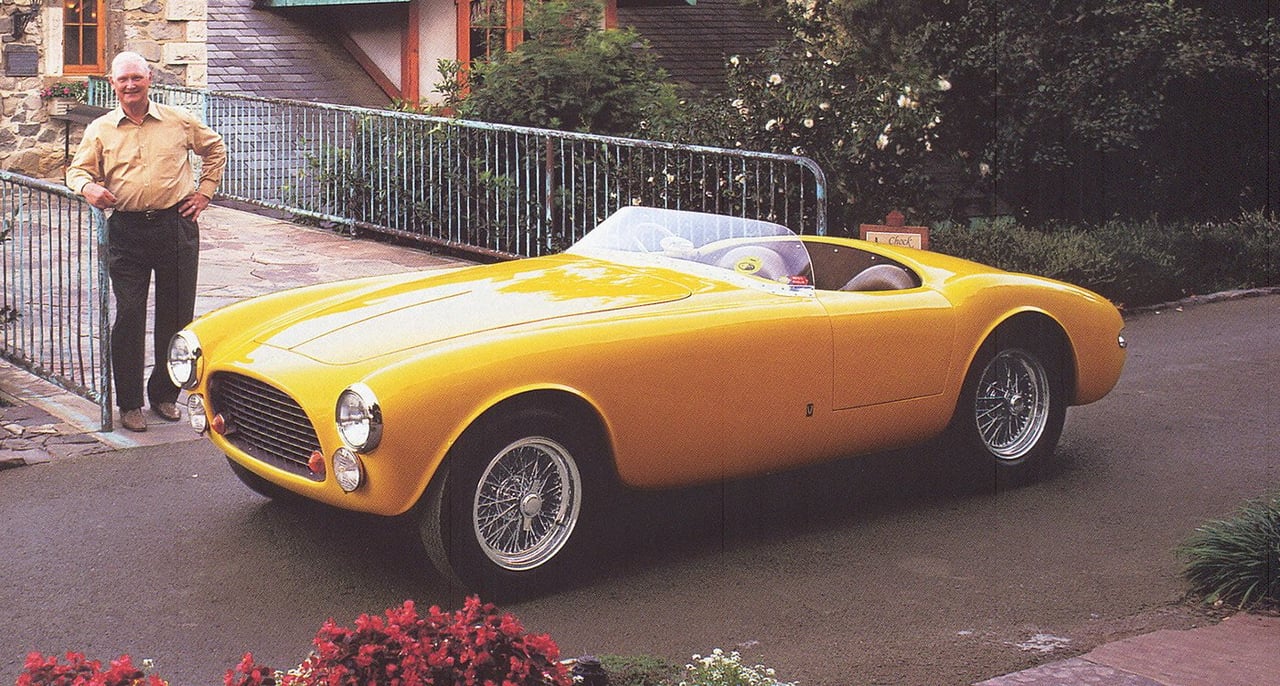 Although one of five to carry similar Carrozzeria Vignale bodywork, it is the only one to have been specified from new with recessed tail lights but without the coachbuilder's signature 'portholes' on the front wings. It was also fitted with thin, chrome side strips that ran three quarters of the way along the side of the car from the rear wheel arches and, particularly unusual, high-level parking lights left and right, just forward of the windscreen. Acquired by Californian Ferrari aficionado and vineyard proprietor Gil Nickel in 1980, the car was again restored and re-painted in striking 'Giallo Fly' before being given a second lease of sporting life over the course of his 23-year ownership, during which Nickel competed with it in the Mille Miglia three times, raced at high-profile meeting such as the Monaco Historic, the Monterey Historic and the Colorado Grand and picked-up awards at top shows including Pebble Beach and the Emilia-Romagna concours.
Now back in red livery, this unique piece of American Ferrari history is now offered for sale by Copley Motorcars - and we'll tell more of its story next month. Until then, start saving (and be sure to make it more than $20,000...)
Photos: Marcel Massini © 2021