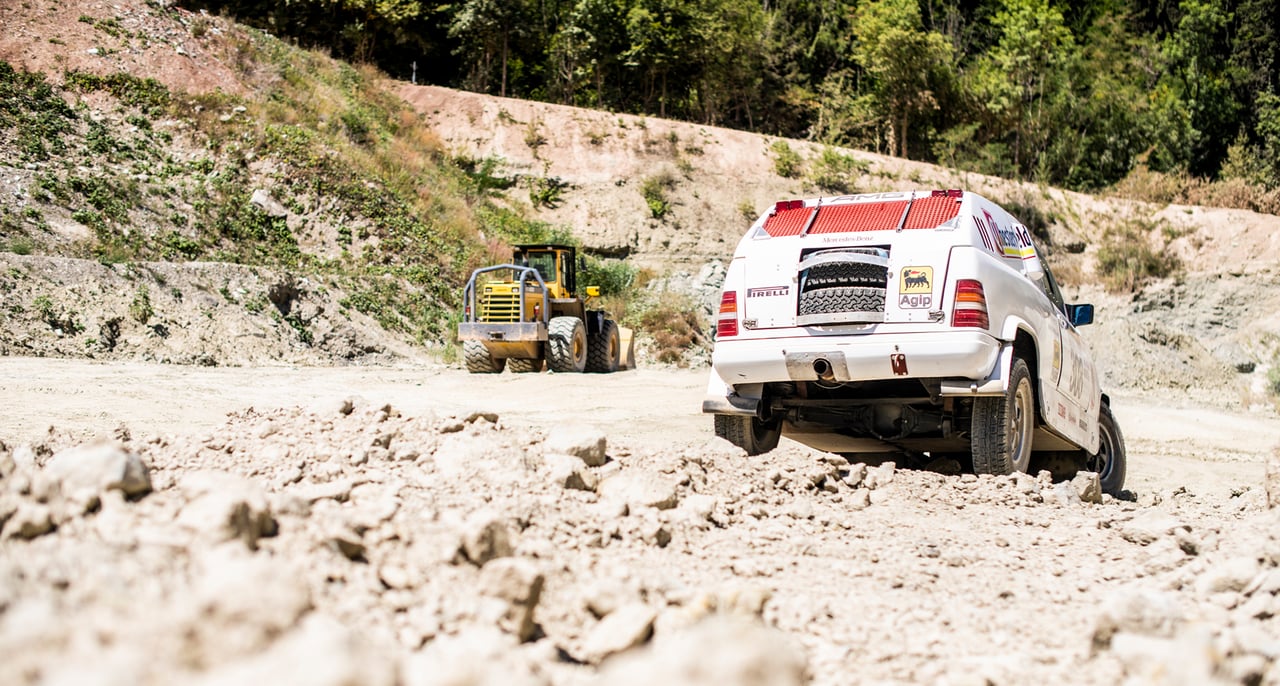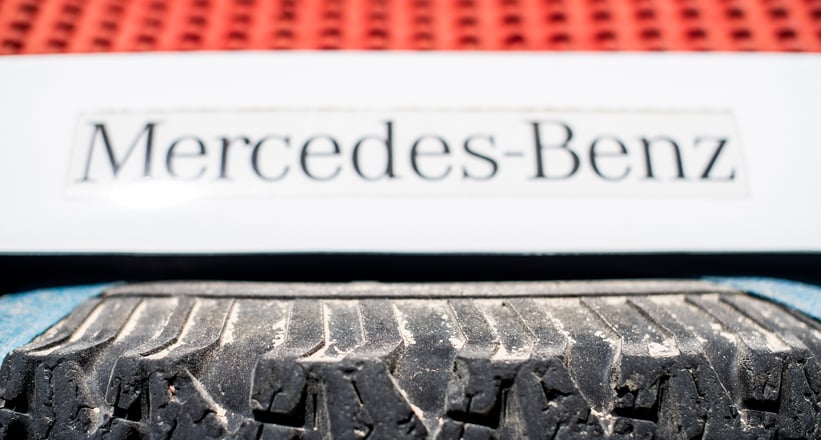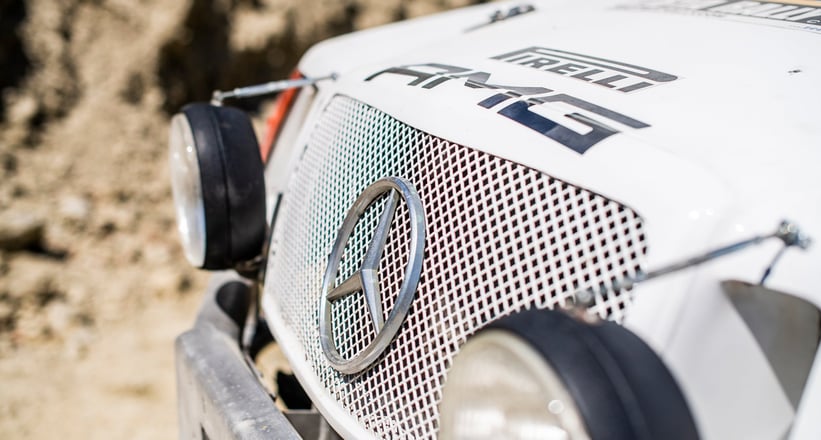 In the 43-years since it was launched, the Mercedes-Benz G-Wagen has become better known as an unlikely luxury SUV with 150 mph performance and a fruity exhaust note, rather than the utilitarian workhouse it was originally meant to be.
But long before Brabus or AMG took to souping-up the venerable Geländewagen – and a full five years before Mercedes fitted a road-going model with a V8 –
this fire-breathing rally raid version
was throwing out rooster tails of sand in the Dakar rally.
Currently sitting quietly in the showroom of Swiss specialist car dealer Andreas Wüest, this extreme off-roader was one of just three similar cars built in 1988 to contest the increasingly competitive Paris-Dakar Rally. What makes this particular car even more special is the fact that it's the only one fitted with a V8, and the sole survivor of the two that were converted to this body shape.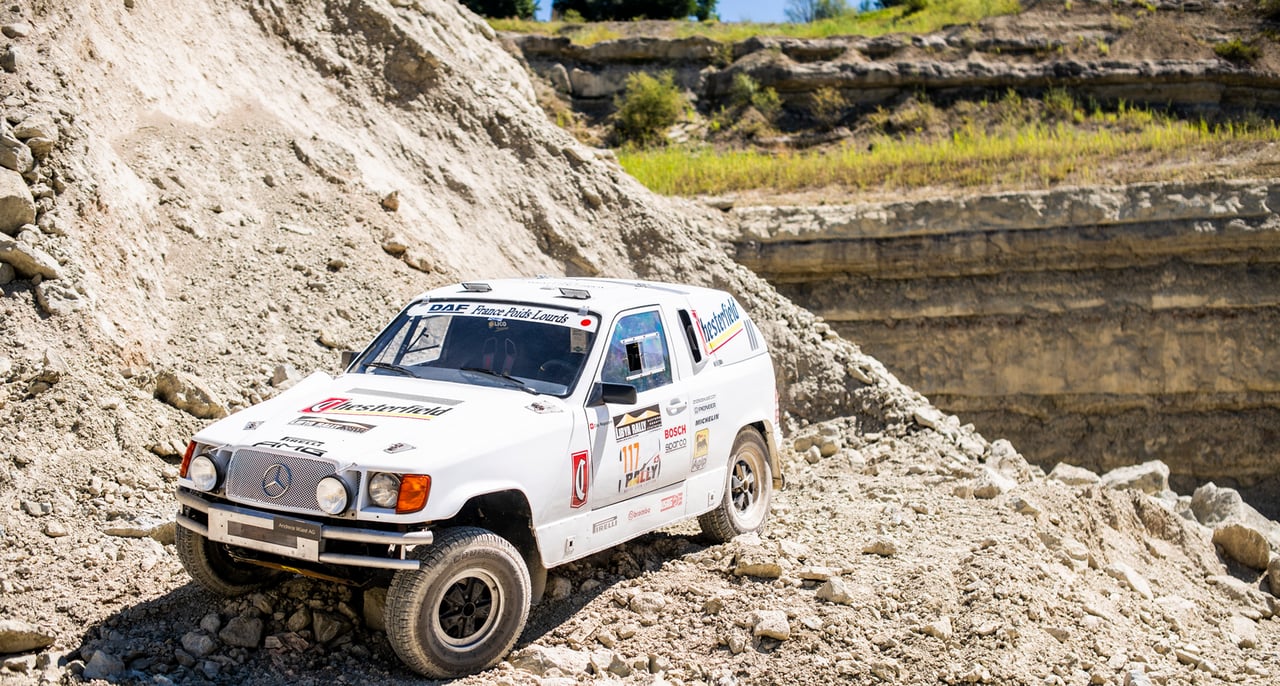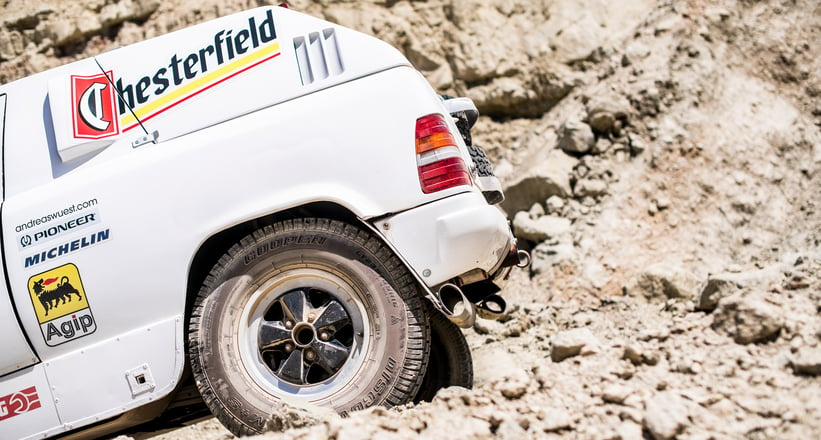 A decade after its creation by the late Thierry Sabine, the Dakar had gone from being a madcap dash across the Sahara undertaken by a rag-tag bunch of amateurs – many on off-the-shelf trail bikes – to a prestigious proving ground at which top factory teams raced to win.
And none took it more seriously than Mercedes-Benz, which chose its then-relatively new G-Wagen as the starting point for what was to be the ultimate 1980s dune basher. However, while the first Dakar-prepared Gs bore a definite resemblance to their road going cousins, the three that were manufactured in '88 were very different inside, outside, and underneath.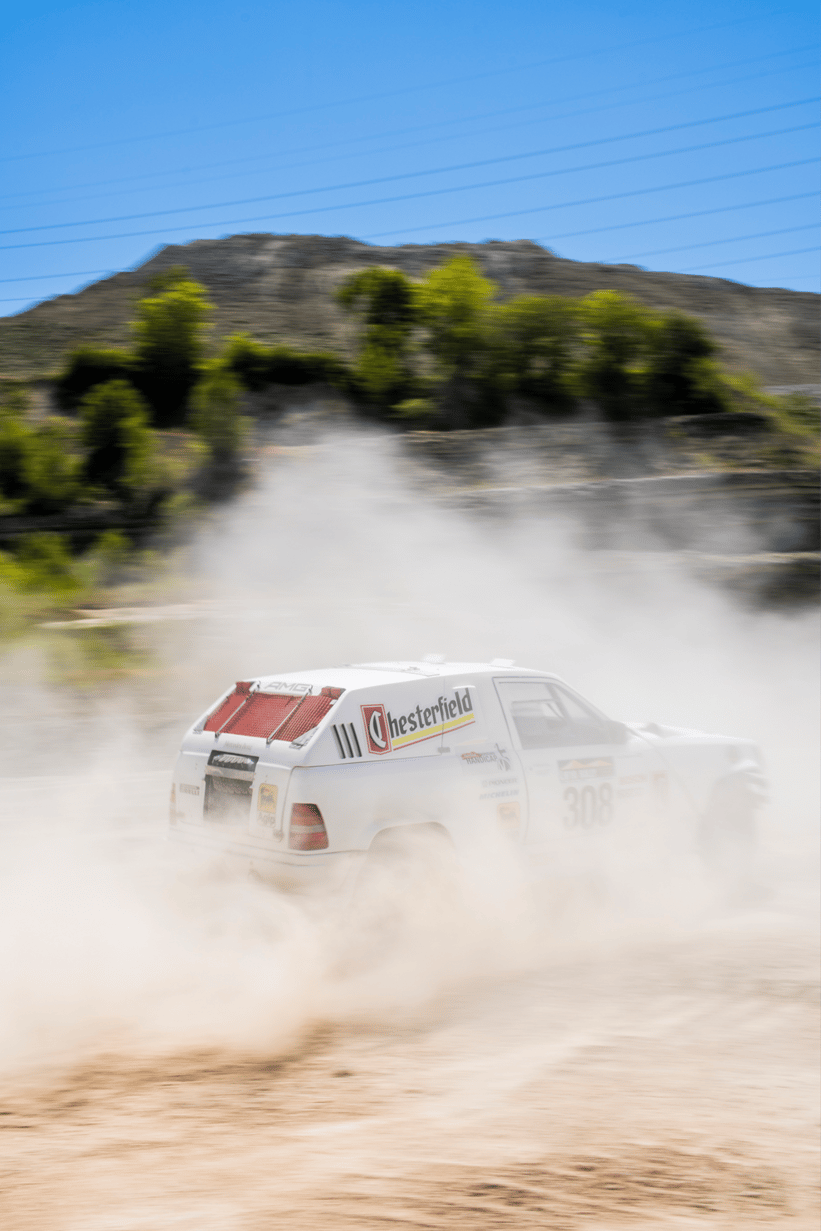 Bodywork, for example, was made entirely from glass fibre, while the front of the regular girder chassis was replaced with a strong but lightweight trellis frame. Axles were re-welded and reinforced in order to be able to cope with the serious level of abuse they would inevitably receive, while fuel capacity was massively increased to a remarkable 450 litres in the case of the Wüest car.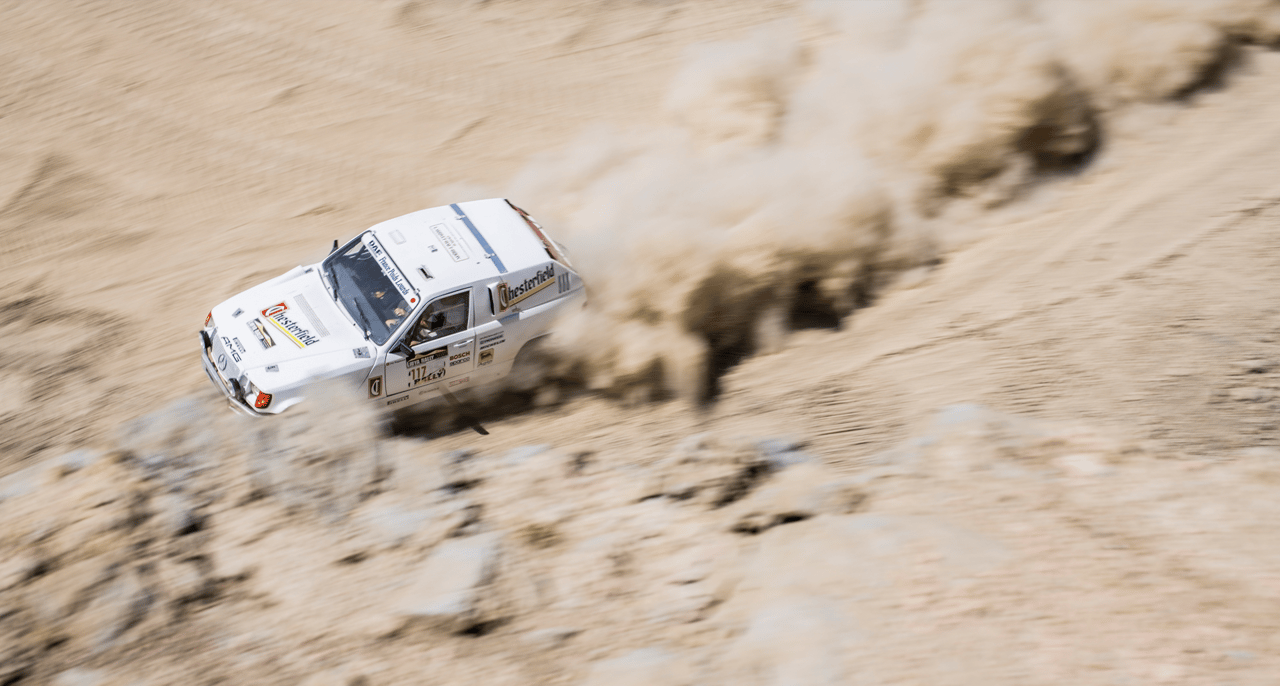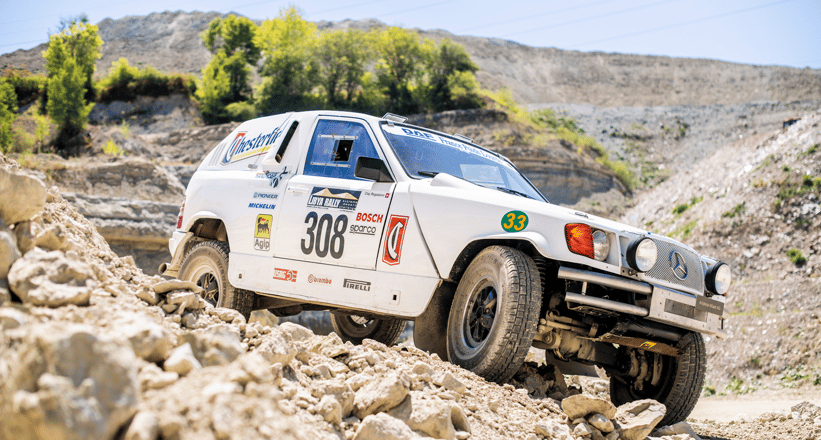 Even the civilian Gs were renowned for their thirst, but this one was a positive petroholic on account of being the very first example of a Geländewagen to benefit from V8 power. And it wasn't just any V8, either. Bored to six litres capacity, it produced a sand-defying 331 horsepower and 525 Newton metres of torque. This was in part because the Mercedes engineers had no need to hold back on the specification because as the driver-to-be would undoubtedly be able to handle it, since he was none other than former F1 star Clay Regazzoni.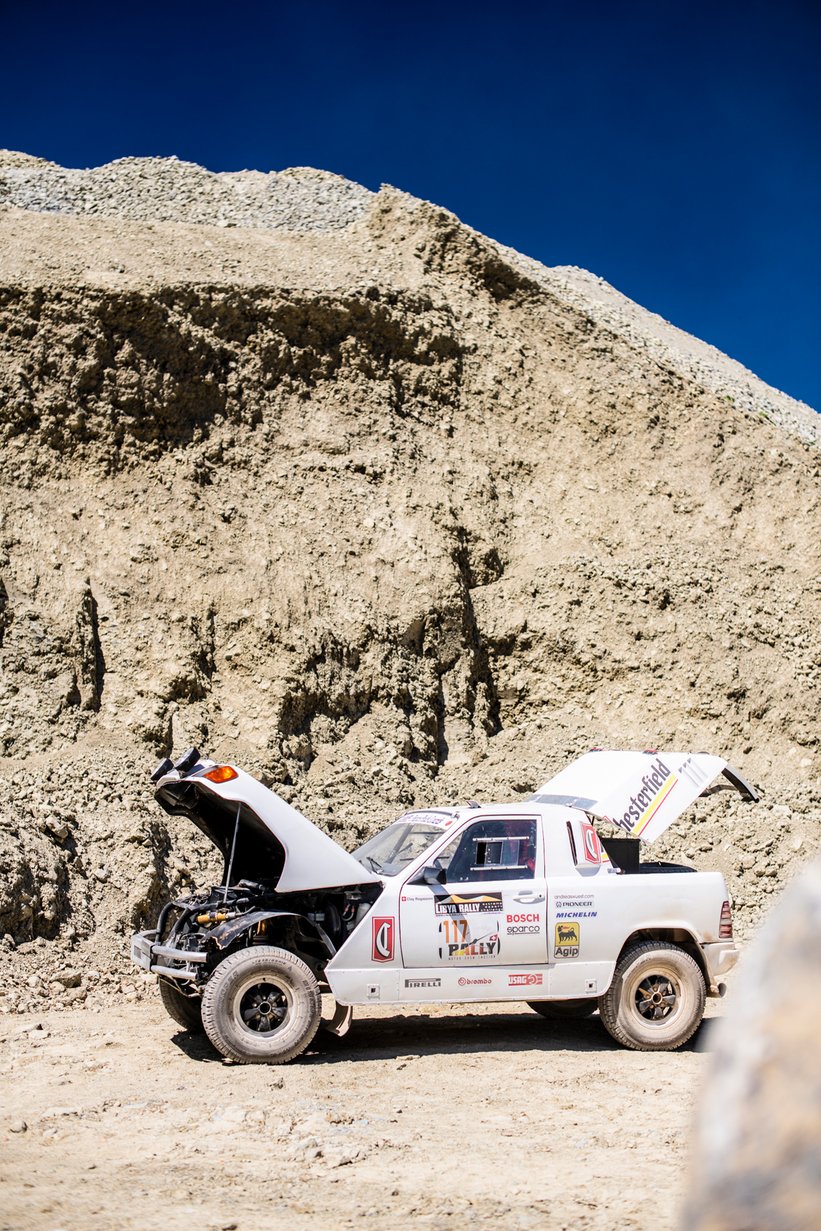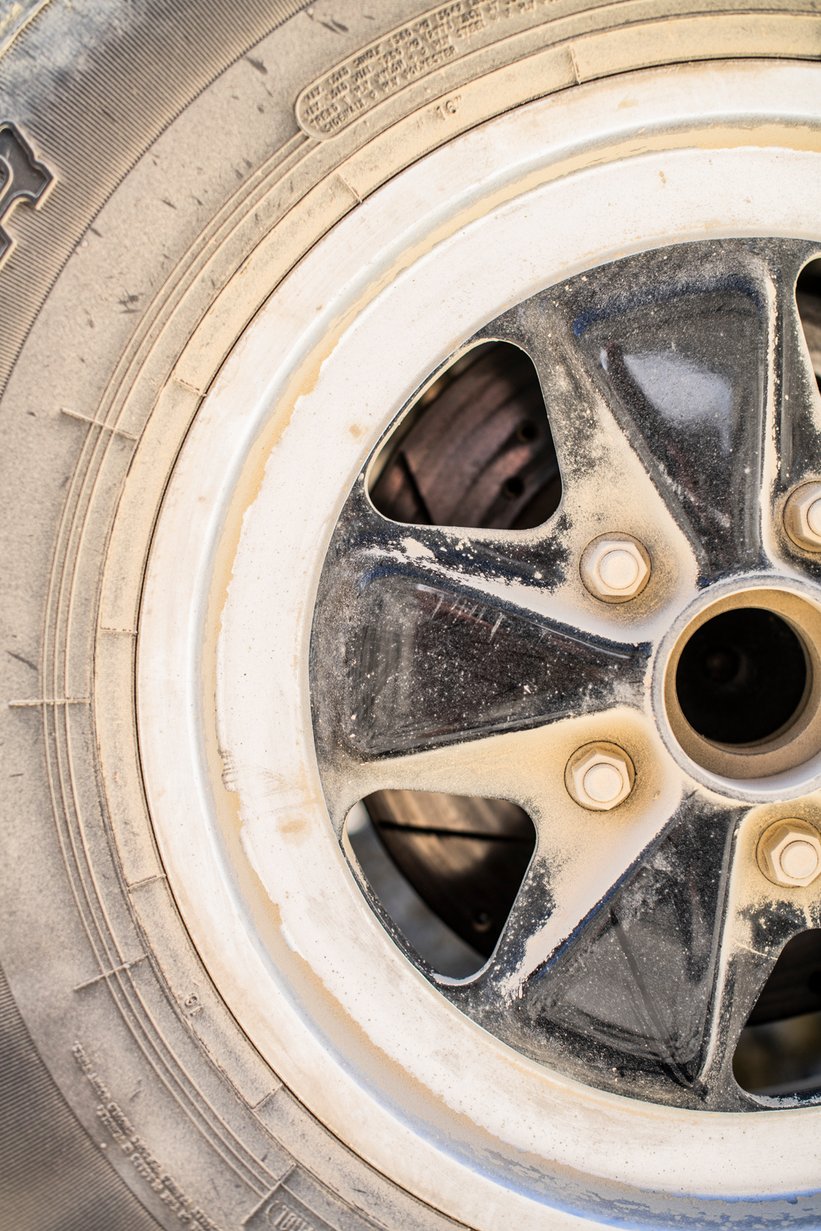 Classic Driver readers with a handle on F1 history will know that the Swiss-Italian driver made his name as a top sports car racer before becoming a true celebrity due to his hard-charging style while in the employ of Ferrari, BRM, Ensign, Shadow and finally Williams. The latter helped him to win the hearts of British race fans by scoring the team's first Grand prix victory in 1979 on its Silverstone home turf.
But after 10 often tempestuous years in F1, during which he enjoyed mixed success, Regazzoni's luck ran out while behind the wheel of his Ensign at Long Beach, during the 1980 United States Grand Prix West. After suffering total brake failure on the long, high speed straight at a speed close to 170 mph, he aimed for the escape road only to collide with Ricardo Zunino's broken-down Brabham.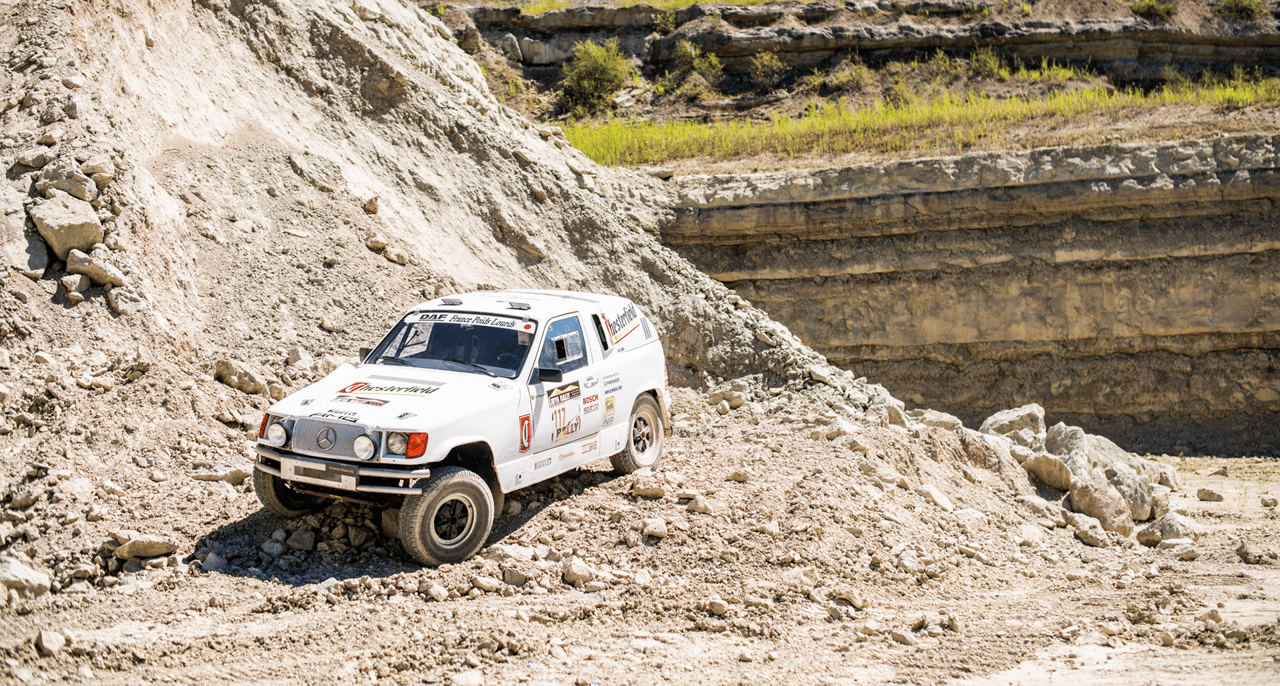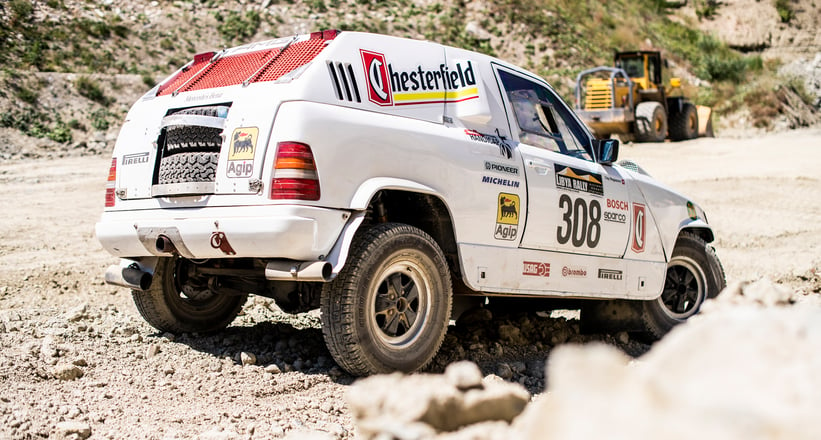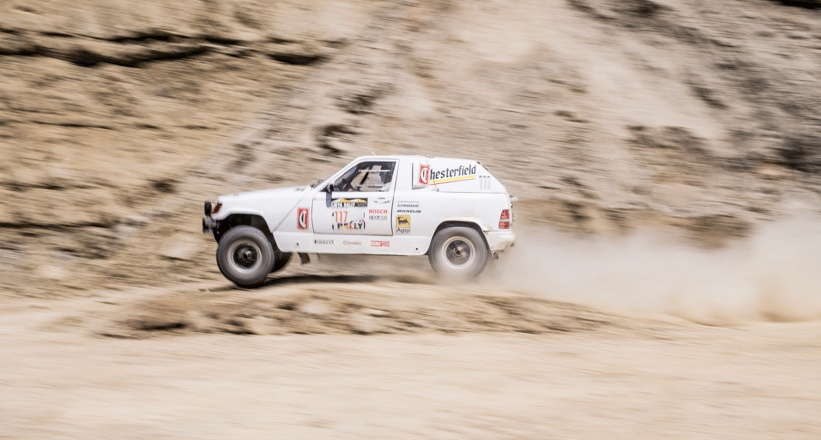 Inevitably, Regazzoni smashed into it, bounced into the barrier, and was knocked-out, only regaining consciousness 10 minutes later with a searing pain in his hips. He had been paralysed from the waist down and would never again be able to drive a single-seater.
Despite this horrific incident, he was a classic case of "once a racer, always a racer", and he duly won back his competition license and became one of the first disabled drivers to take part in motorsport at a high-level.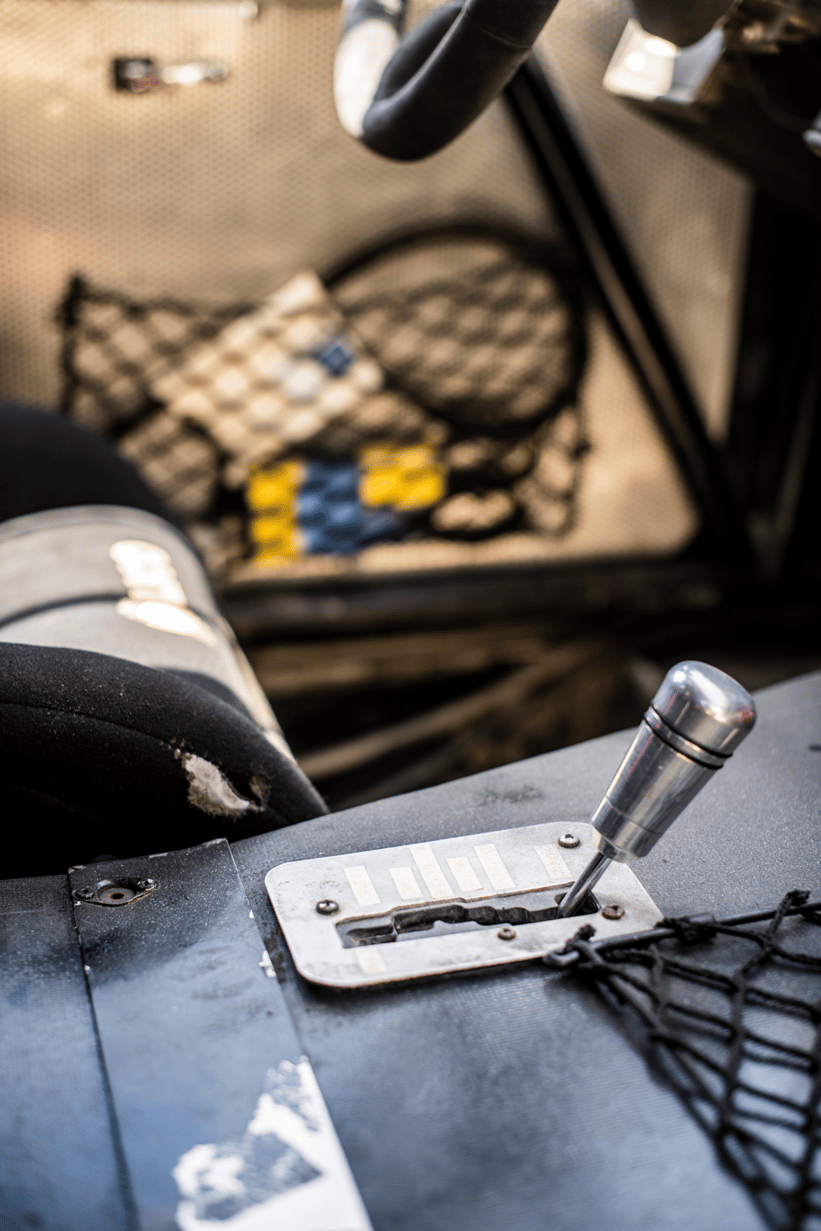 This included sports car endurance events and, of course, the rally raid racing for which this G-Wagen 600 TE was built, complete with special features developed by Regazzoni to enable him drive it; all of which it retains, including depressions in the driving seat to support his nerve-damaged legs, and stick controls for the brake and throttle.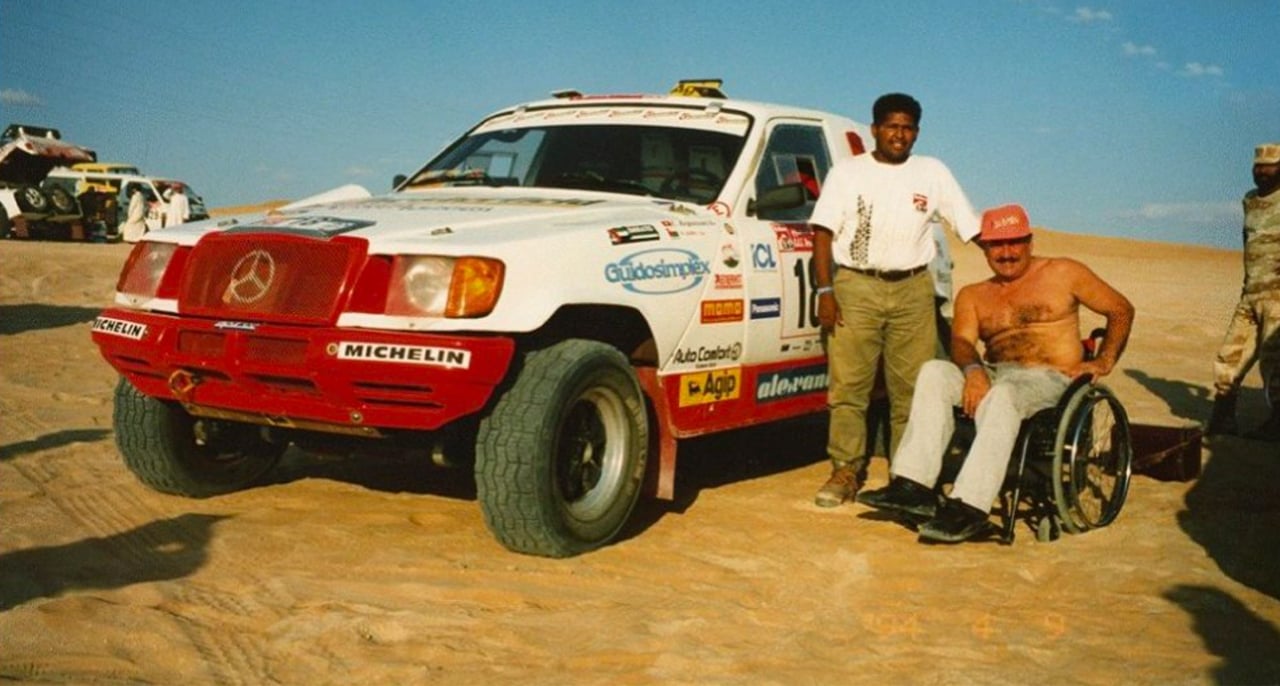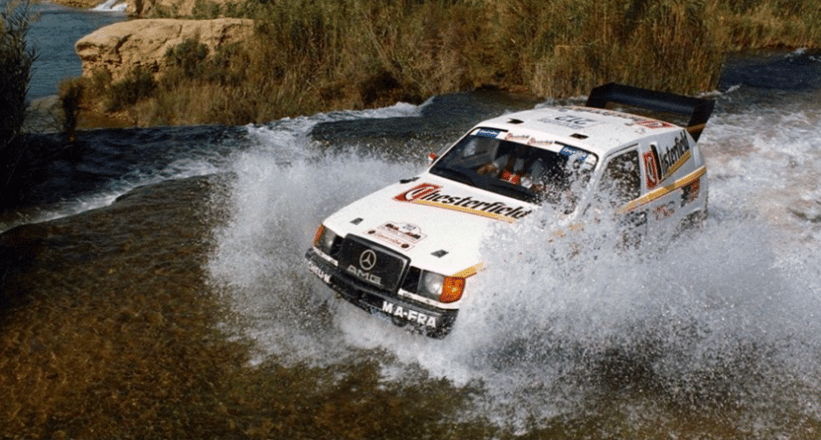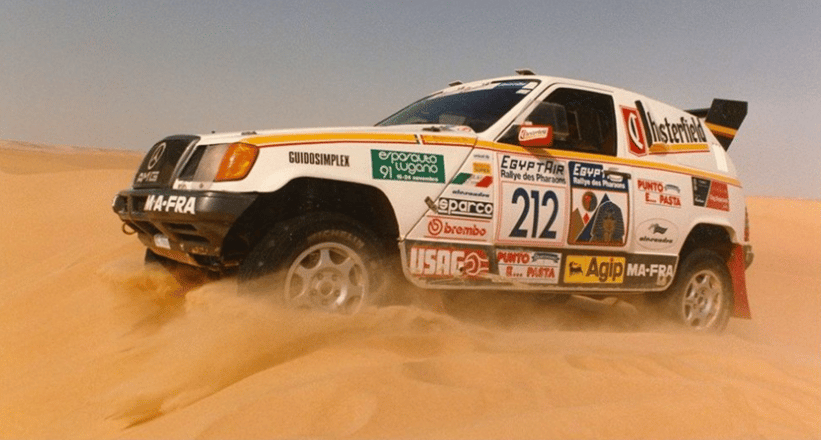 It was not, however, to be an illustrious Dakar for Regazzoni, who overturned the 600 TE and was found by motorcycle riders from the Italian Cagiva team, sitting helpless in a pool of fuel from the burst tank and incapable of moving away from it. The riders, discovering that Regazzoni's lifeline wheelchair had been wrecked in the accident, dragged him to one side and leant him against a rock for support.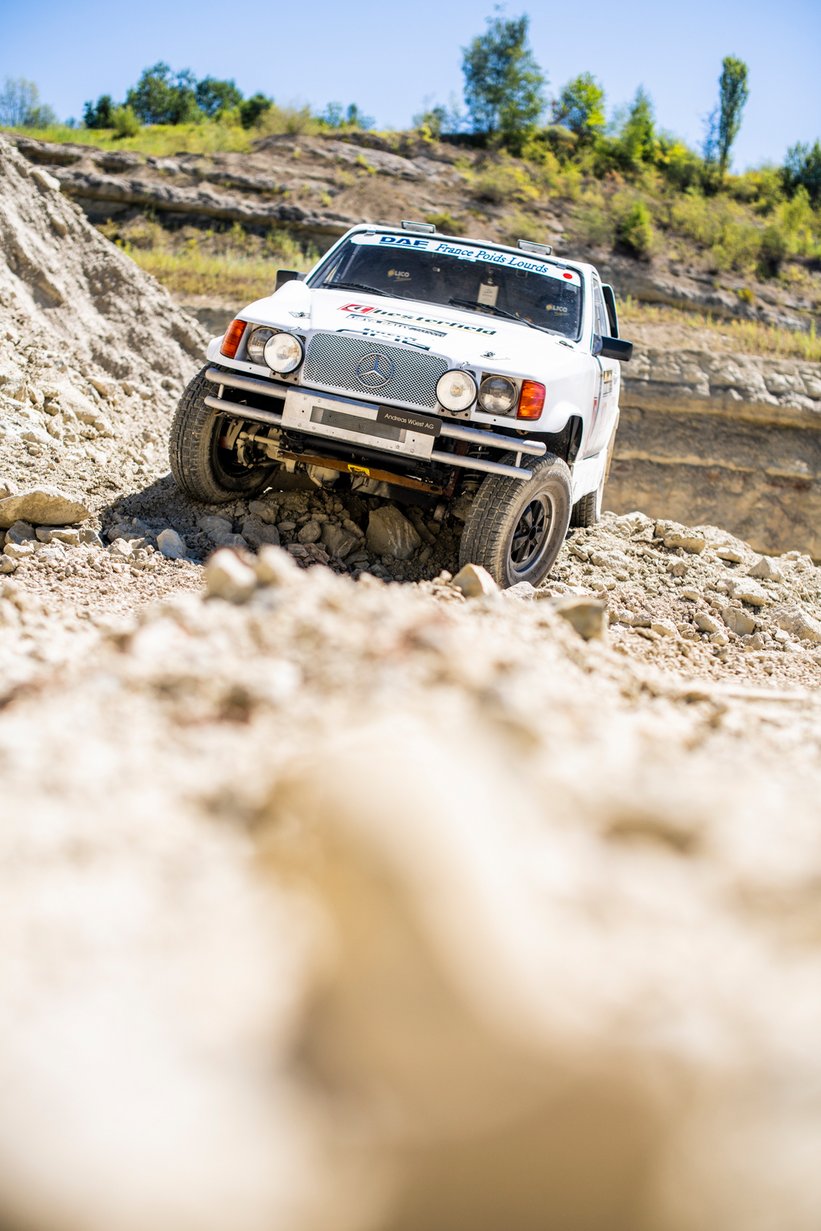 In the (literal) heat of competition, it is said that no one else stopped to help, although one team threw a bottle of water from the window of their vehicle as they sped past the scene. Despite being unsuccessful in the event for which the 600TE was built, Regazzoni kept the car for his extensive personal collection until he died in December 2006 as a result of an accident on Italy's A1 motorway near Parma.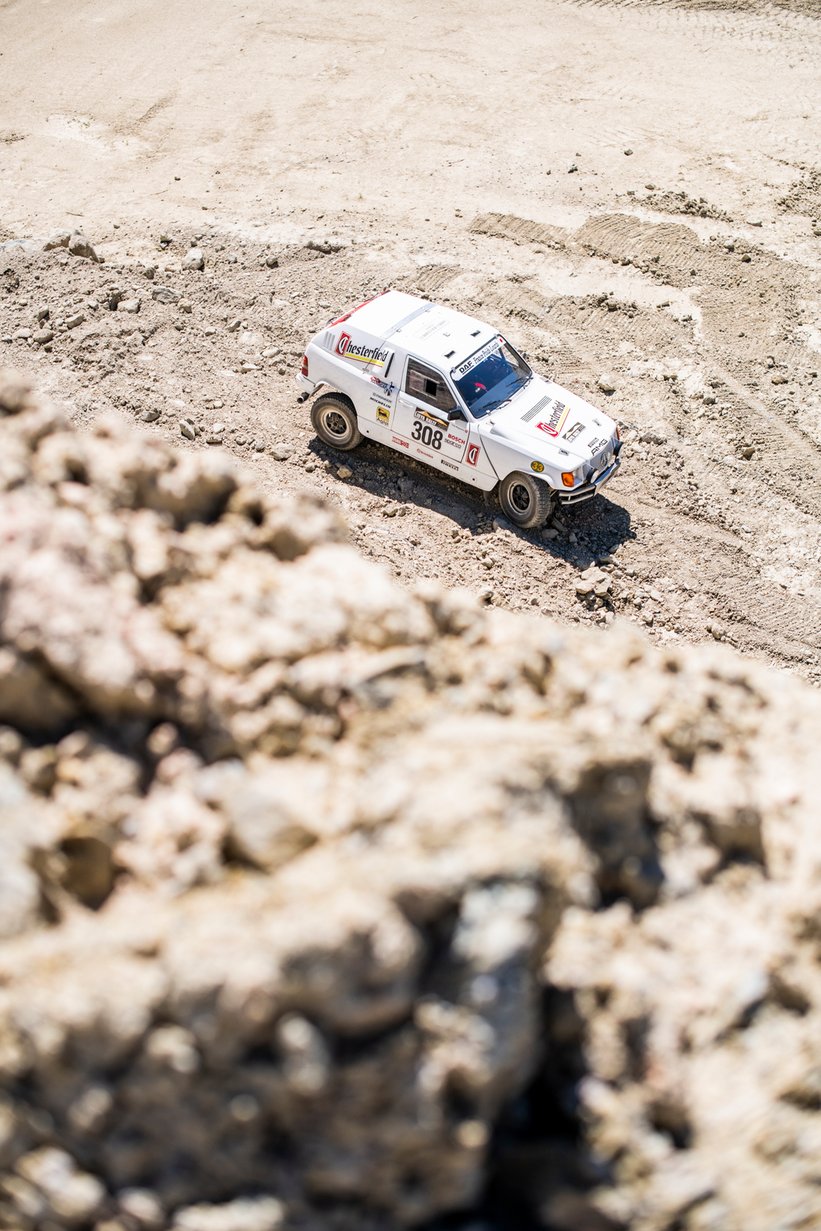 The Regazzoni family have retained the 600TE ever since and, although described as "partly restored mechanically", Wüest says it is fully functional and drives faultlessly.
It is now available for sale and will, we hope, be brought back into the public eye by its new owner, if only to serve as a poignant memory of what Regazzoni achieved as a pioneering campaigner for the disabled in motorsport, and by showing other injured drivers that "there is no such thing as can't".
Photos by Remi Dargegen