For Lieven Gheysens, the Bavarian cars with which he was first taken as a child have turned from a passion into his livelihood. His dealership in Harelbeke, Belgium, aptly named Bavaria Motors, began dealing exclusively in these cars built in southern Germany, but before long, its horizons were broadened and it came to encompass high-end collector cars from other brands, in addition to a small but exquisite selection of classics.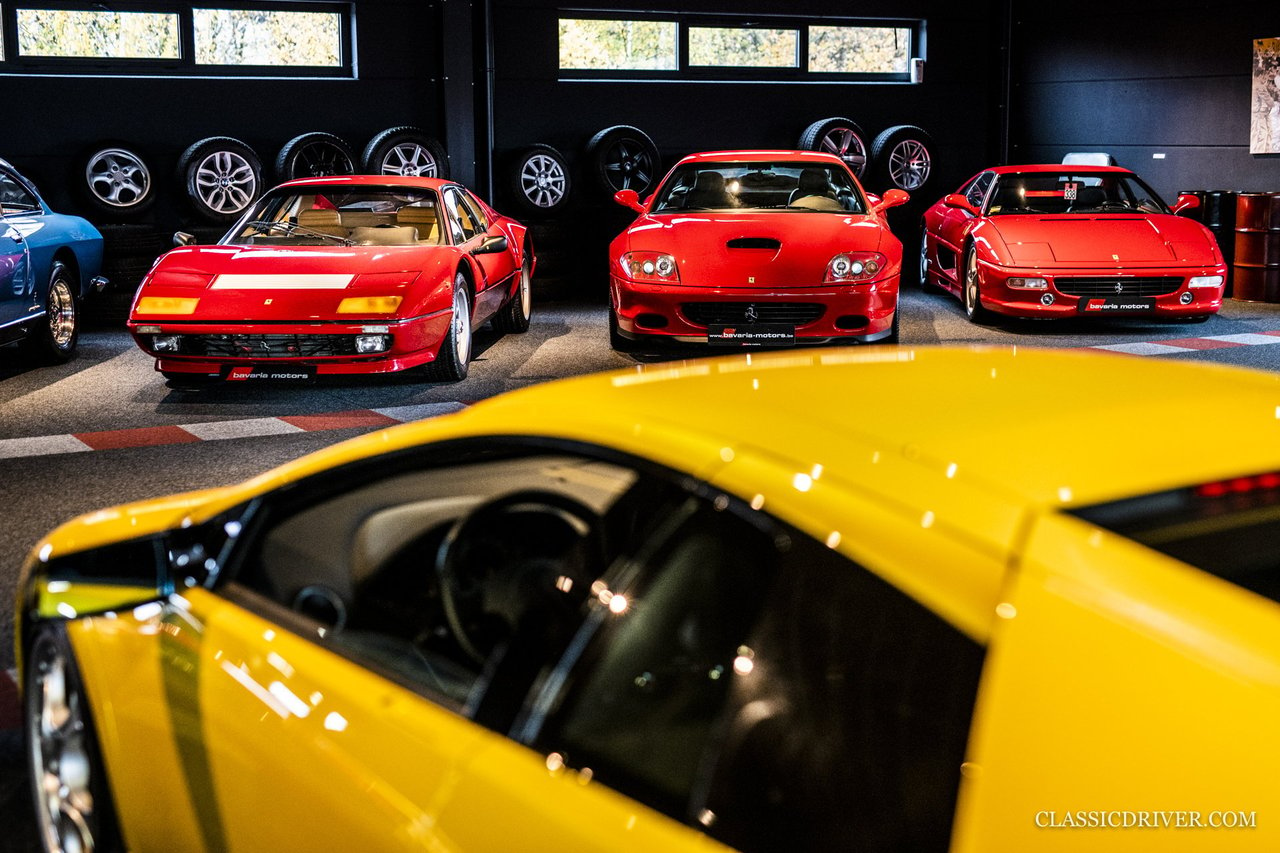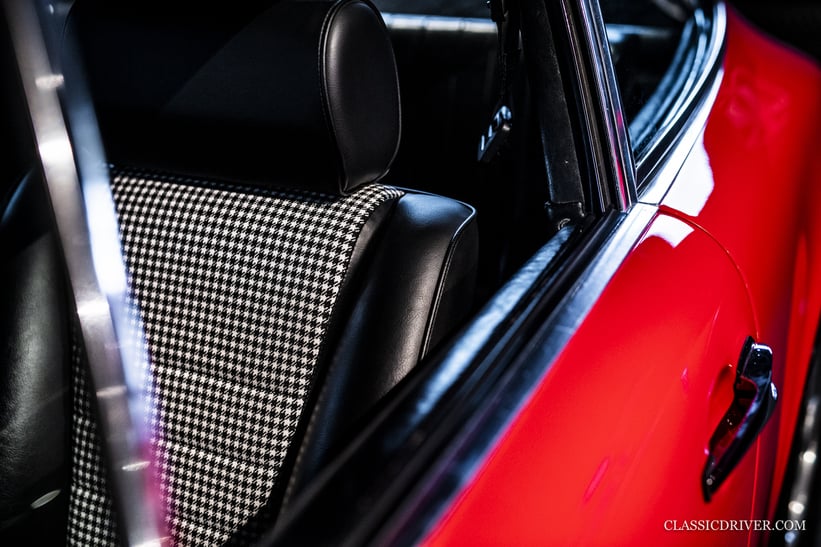 Today, his vast and modern showroom and adjoining workshop is a veritable treasure trove of automotive jewels, catering to enthusiasts of every discernible taste. There can't be many places where you can find an Aston Martin One-77 in the same room as a Willys Jeep, a brace of Ferrari 250 GTEs, and a selection of immaculate BMW E30 M3s that would undoubtedly make petrolheads of a certain age go weak at the knees. We caught up with Gheysens to talk about the market, the rise of the 'youngtimers', and, of course, the beauty of a Bavarian motorcar.
What are your oldest automotive memories?
My grandfather was a flax farmer in Normandy and as a child, in the early 1980s, I used to join his brother-in-law and drive to visit other farmers through fields and forests on gravel roads. He used his horn at every crossroads, alerting any other drivers that we were approaching at high speed. Even though I'm familiar with how sick you can get in the back of a car, I have always enjoyed being in the car. One of my favourite uncles was a car dealer and whenever the family reunited, I got to see and, more importantly, experience the latest sporty models he was driving. As I got older, taking the wheel during these test drives was a highlight I always dreamed about.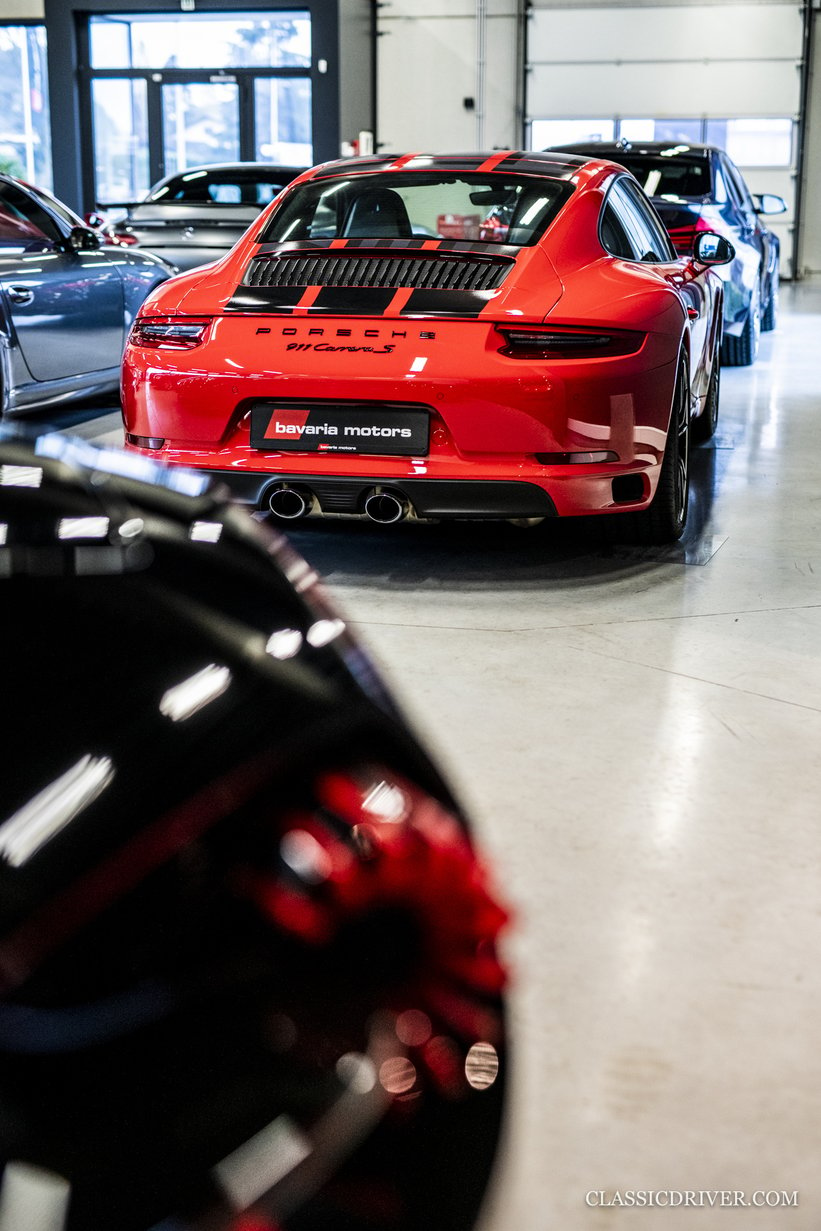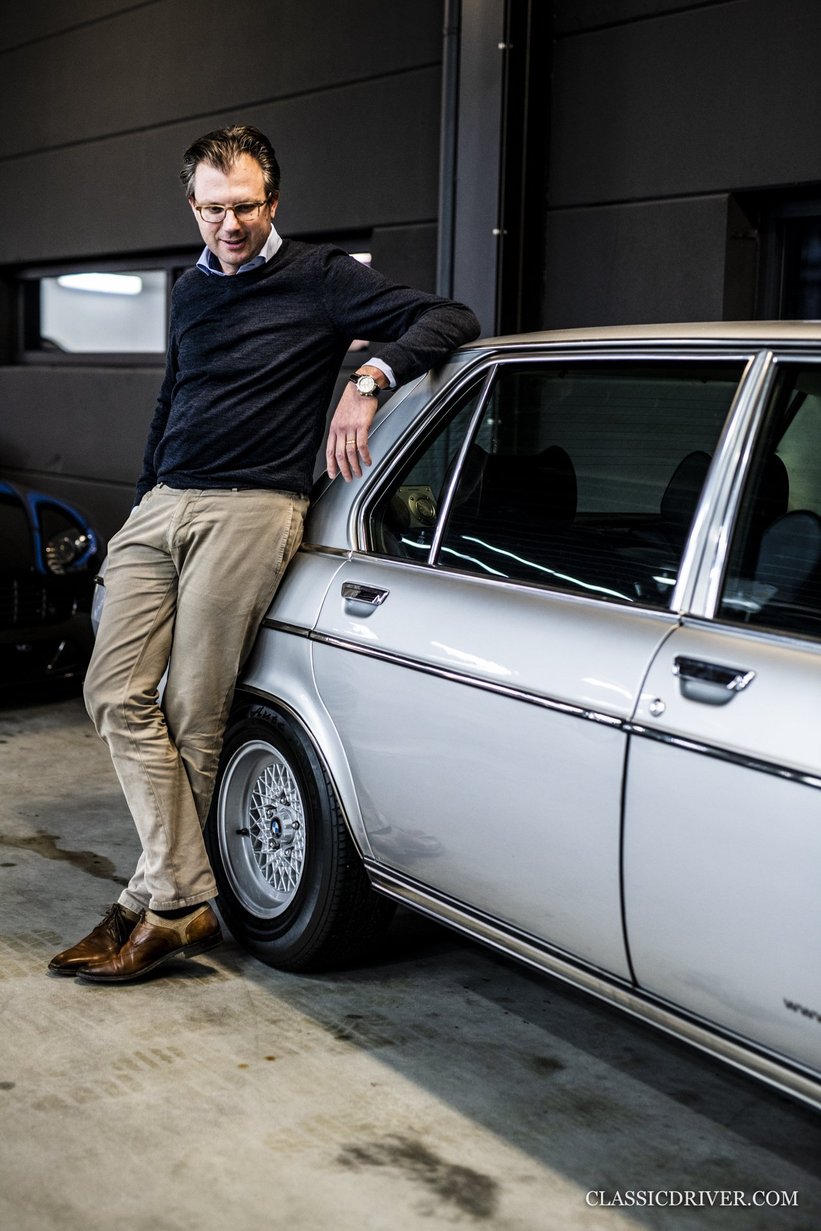 How did you continue to feed your passion?
Whenever I could, I spent my holidays at car garages – first at Cady Cars, a workshop where the mechanic kept me busy polishing an Austin-Healey's wing and bonnet for hours on end, and then at my uncle's dealership, helping out in the showroom and workshop. It was thanks to him that I was able to attend the Ypres 24-hour rally during the monstrous Group B era. The event was held in my back garden, so to speak.
Could you tell us about your career prior to founding Bavaria Motors and what prompted the decision to start your own business?
I started as a sales representative at a large VW and Audi dealer and, on occasion, I'd fulfil the demands of customers looking for specific second-hand cars. The first time I independently bought a car to sell was in Munich, a fantastic city that made a big impression on me. It stood for tradition, success, value, and pride – everything I dreamed about.
Stubborn, still young, and without fear, I founded my own company with a partner in 2005 and that was the beginning of Bavaria Motors, which is named after my passion for the cars built in this area of southern Germany. In 2010, my wife and I bought out my partner and in 2013, we moved into our newly built showroom and workshop in Harelbeke, near Kortrijk in Belgium.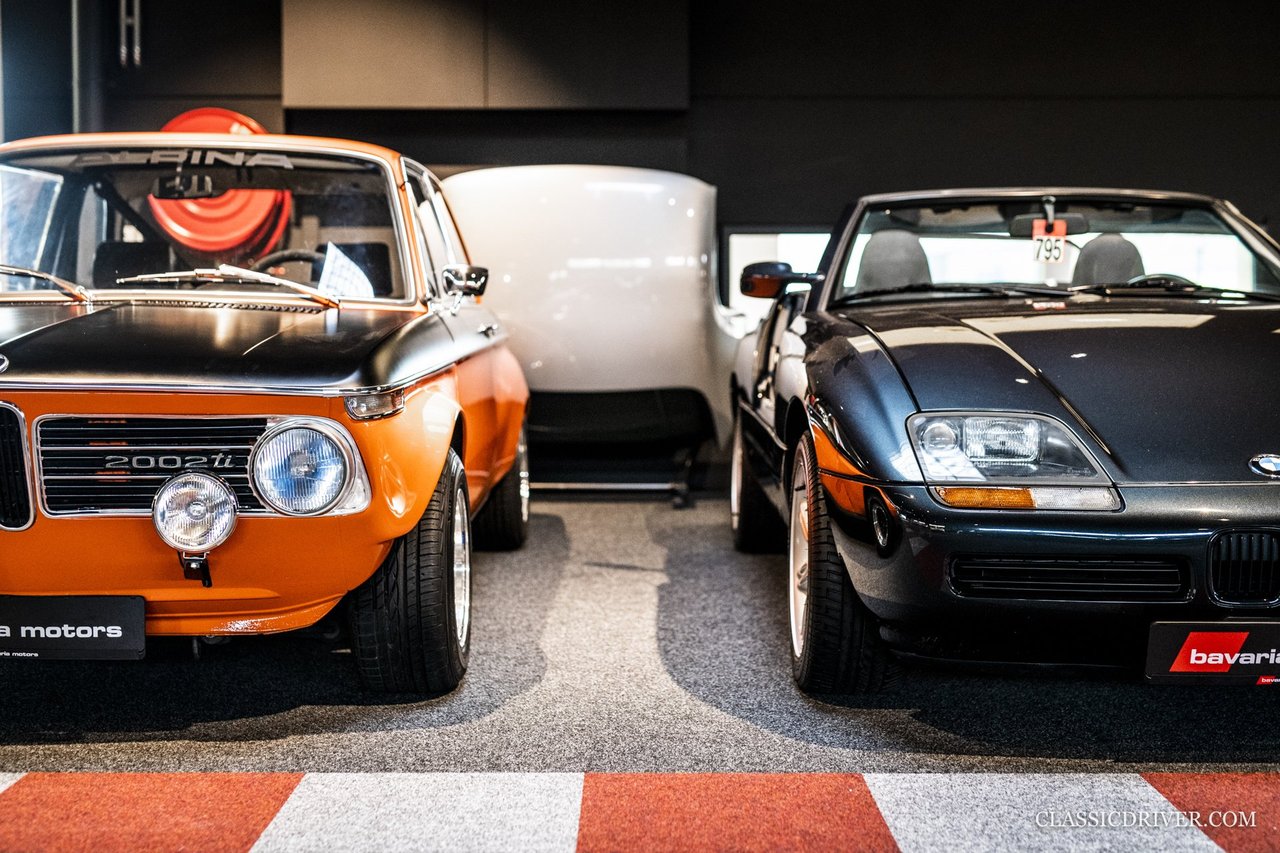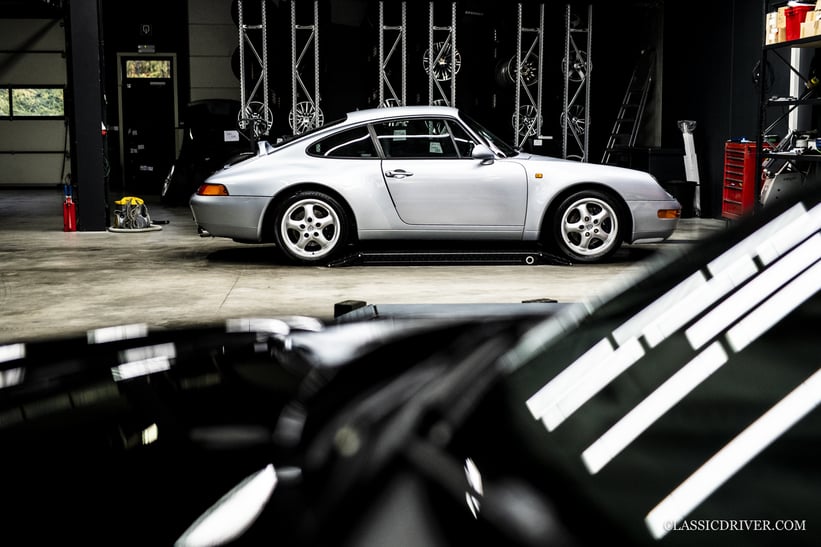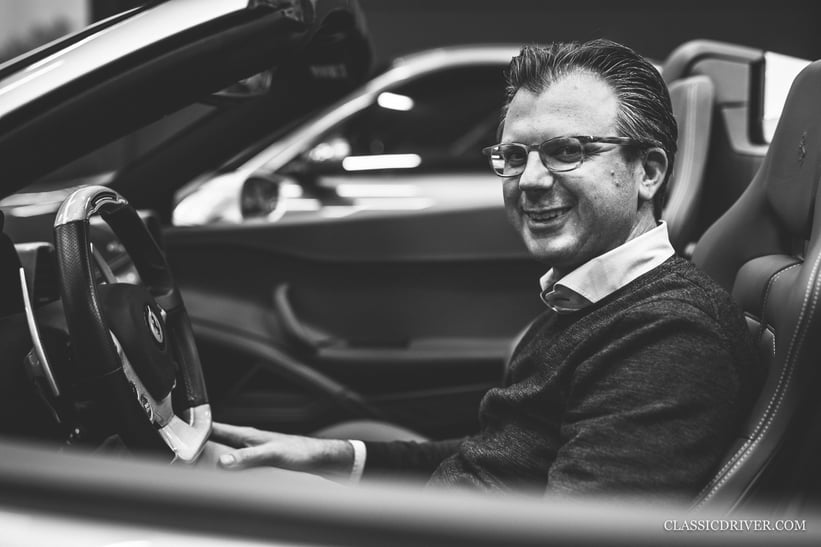 There's a great mix of modern sports and luxury cars in your showroom, in addition to a nice variety of classics – what is the philosophy of the business?
In the early days of Bavaria Motors, we did not offer classics, but as I grew older, the more nostalgic and interested I became about the predecessors of current sports cars and the stories attached to them. As our client base grew, it also became more affluent and I began to get asked by customers to source certain classics for them.
Our business is centred around our customers – we source and offer the cars they ask for, but only when we feel comfortable with our ability to judge the value, origin, and quality of a car. We want to be a beacon of security, trust, and integrity for our ever-growing group of international clients. Top-of-the-line quality cars, impeccable service, and customer intimacy are in our DNA.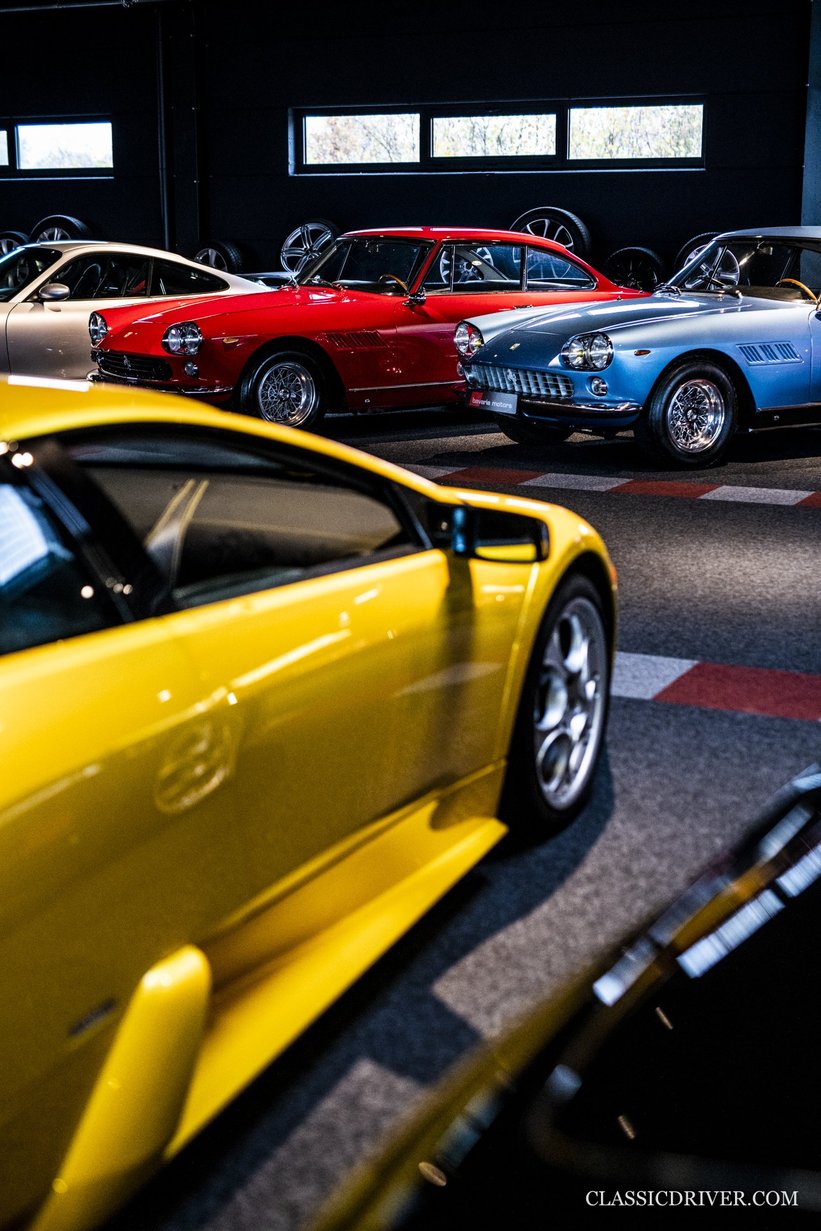 You also offer a beautiful selection of youngtimers, particularly BMW M cars…
These are the cars I dreamed about when I was young and they're now in my showroom. They remind me of my youth and my affection for them is boundless. That gives me the extra energy to bring them to market and offer them to members of my generation, now in their forties and working hard, but as nostalgic as me. These cars are regularly driven by their owners and reliability is therefore very important.
How do you select the cars you offer for sale?
Most of the classic cars we have on display here in the showroom are bought from passionate collectors who often rotate parts of their collection and entrust us with the sale of their precious vehicles. We supplement these with a small inventory of interesting cars on consignment, each of which has a story to tell and an interesting history. Of course, many of the cars we sell only ever pass through the workshop for detailing and delivery because we source them on demand following the specific wishes of our customers.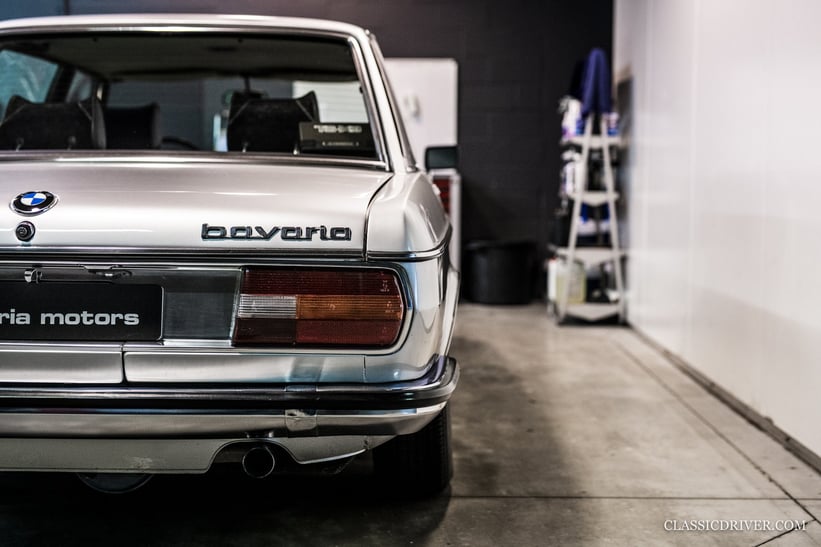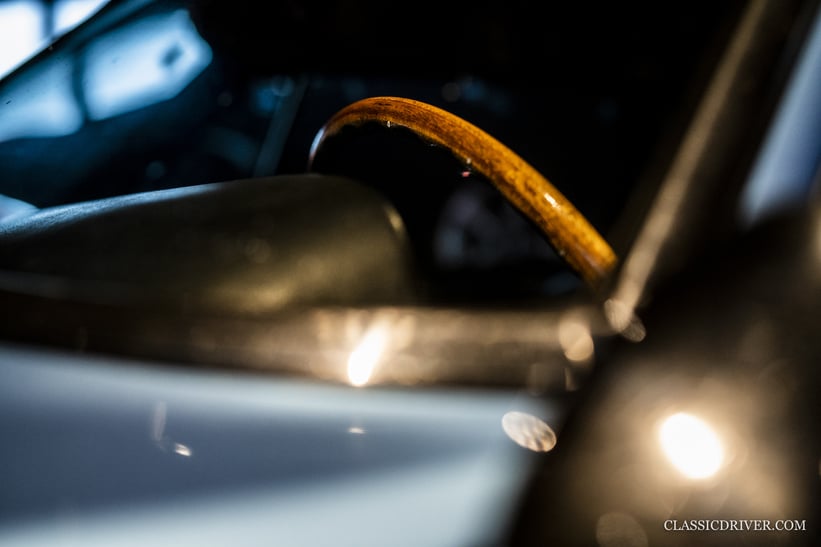 How has the market for modern luxury and sports cars differed to that for classics in recent years?
We feel the influence of changing fiscal regulations in the market for modern luxury vehicles – we're even selling a few electric cars now. Most high-end sports and supercars are bought privately, sometimes as collector's items, and demand remains strong. Our clientele is particularly keen on special series and limited-edition cars. The business of classics is a tricky one – certain hyped cars can fall out of grace very quickly. But well-maintained and well-documented cars bought through a trustworthy source such as Bavaria Motors, which can offer a correct value judgement, are still good investments.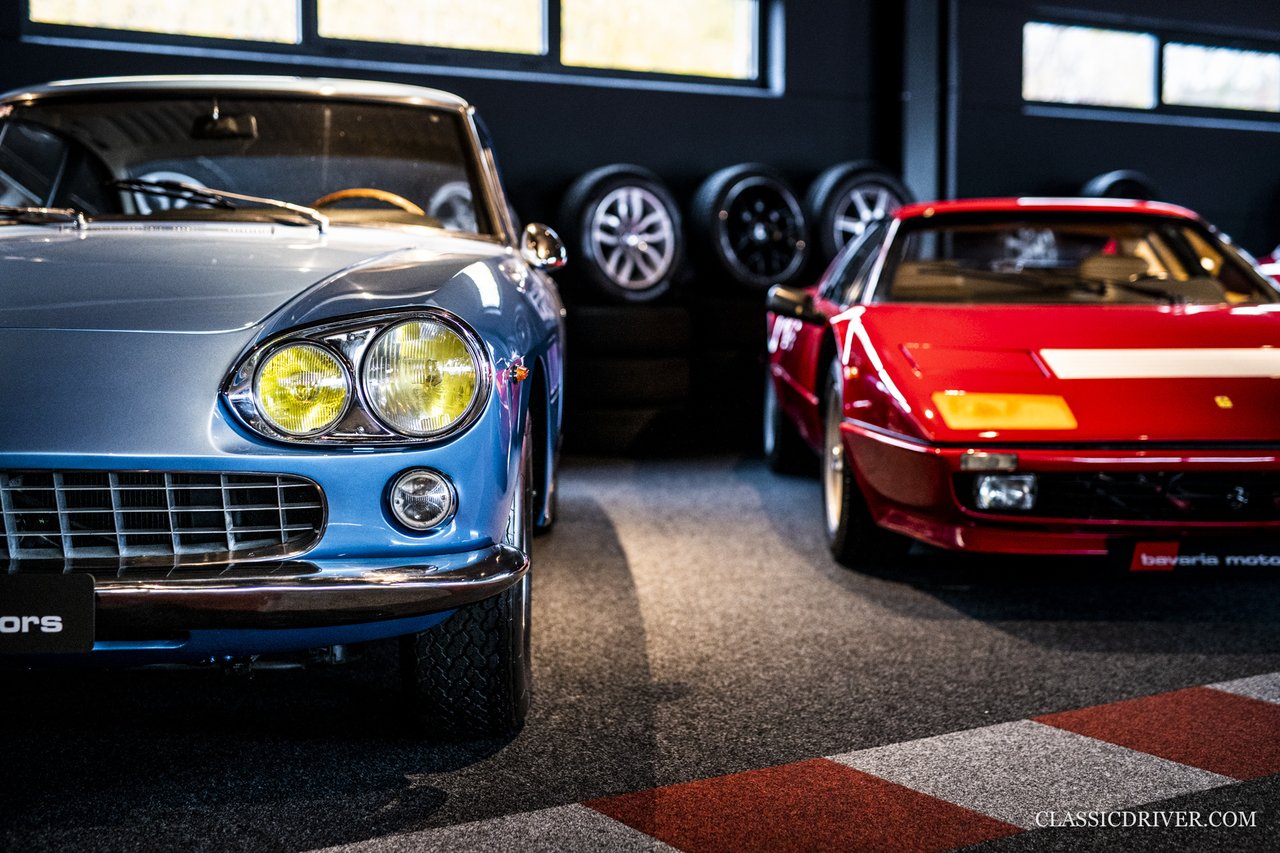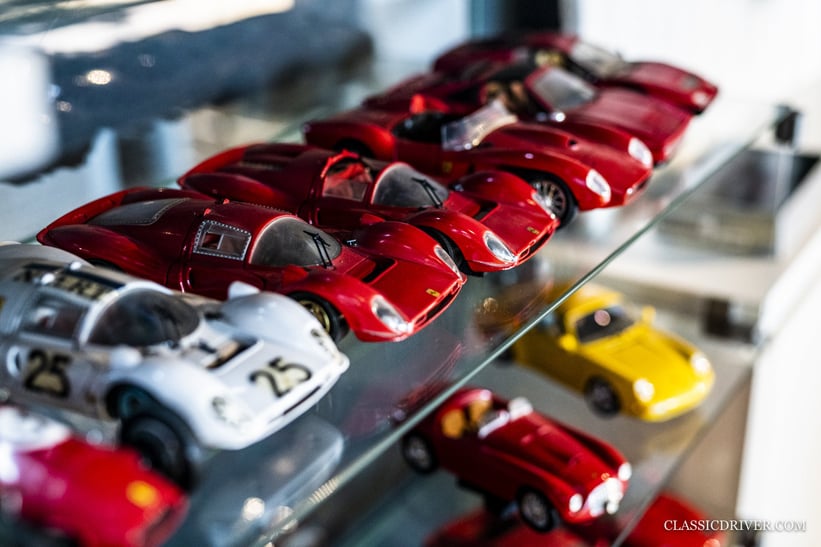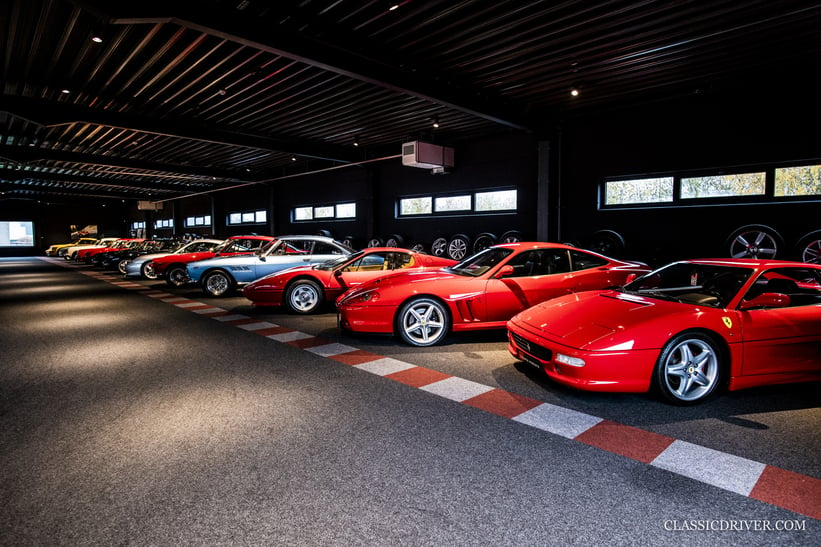 How do you think the collector car market will be influenced by the growing demand for youngtimers in the future?
The link to the generation of buyers is inherent and important – youngsters today may have no affection for pre-War cars, while future generations might fall out of love with combustion-powered cars altogether. They might not even believe that once upon a time, you had to fuel a car and drive it yourself. Classic cars will become more like art pieces rather than antiques. Naturally, interest will shift to younger cars in line with the generational change in the market, and good dealers may gravitate more towards art specialists for sound advice.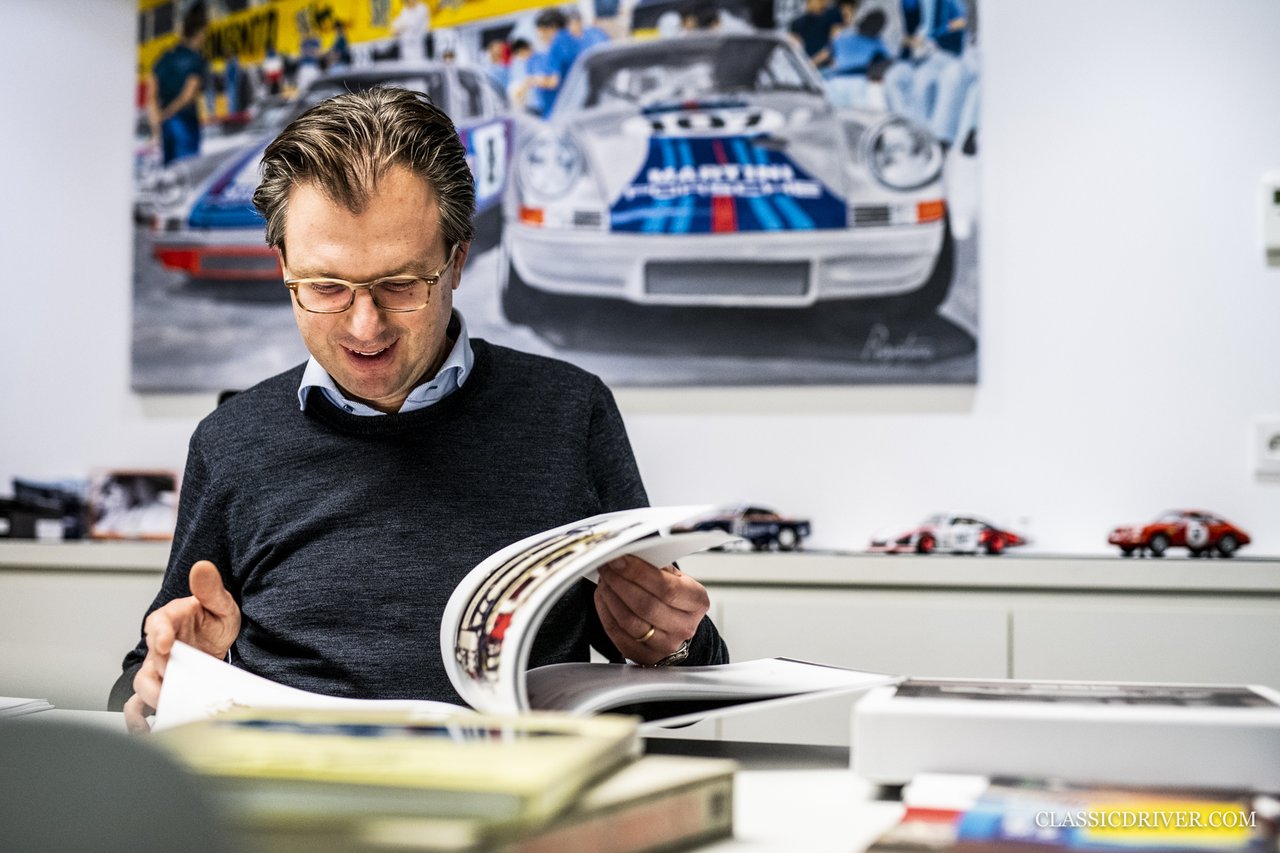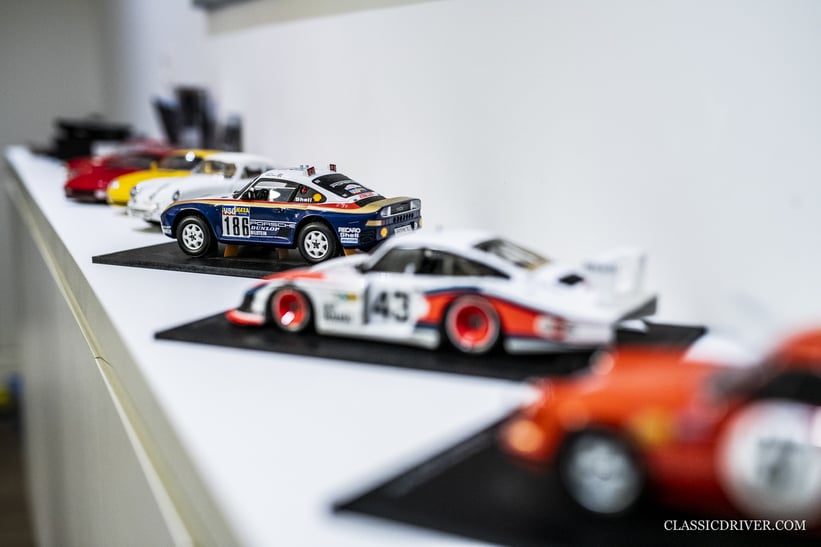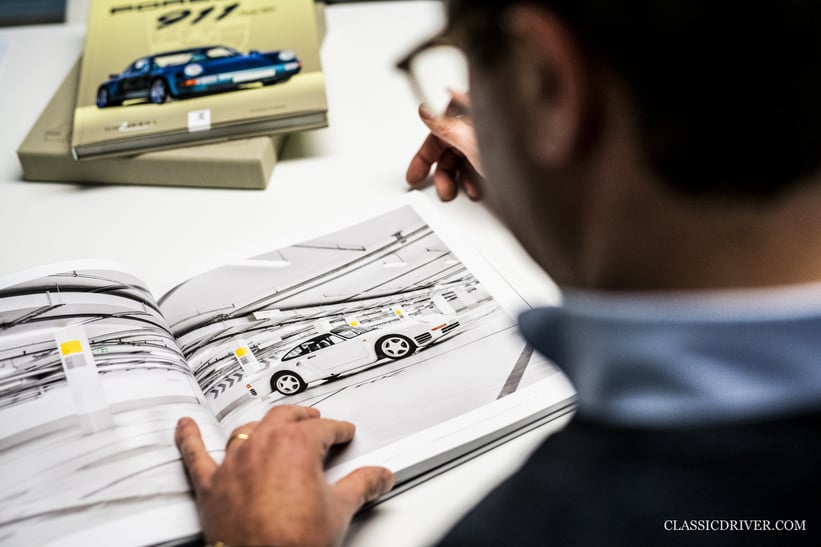 Why is there so much Porsche memorabilia in your office?
I will always remember my encounter with a magnificent Porsche 930 Turbo in Oak Green Metallic. It was during a trip with my parents to the Côte d'Azur and we'd stopped at Lake Geneva. The Porsche looked brand new and I'd never seen anything so beautiful – it's still printed on my retinas. The Rothmans-liveried Porsche 959 piloted by Jacky Ickx is also a favourite of mine. It made such an impression on me that I had to buy a remote-control Tamiya model! A Porsche was also my first 'affordable' dream car. I bought a Boxster at the Essen show in Germany.
As the name of my business shows, I have a particular bond with southern Germany. BMWs, Audis, and Porsches were the first cars I sourced when I started my business, and although we've branched out to encompass other brands, certain BMW and Porsche models make my heart beat that little bit faster. I have three daughters, and, in time, I hope to be able to drive them to their weddings in my 1975 BMW Bavaria, built around the same time I was born.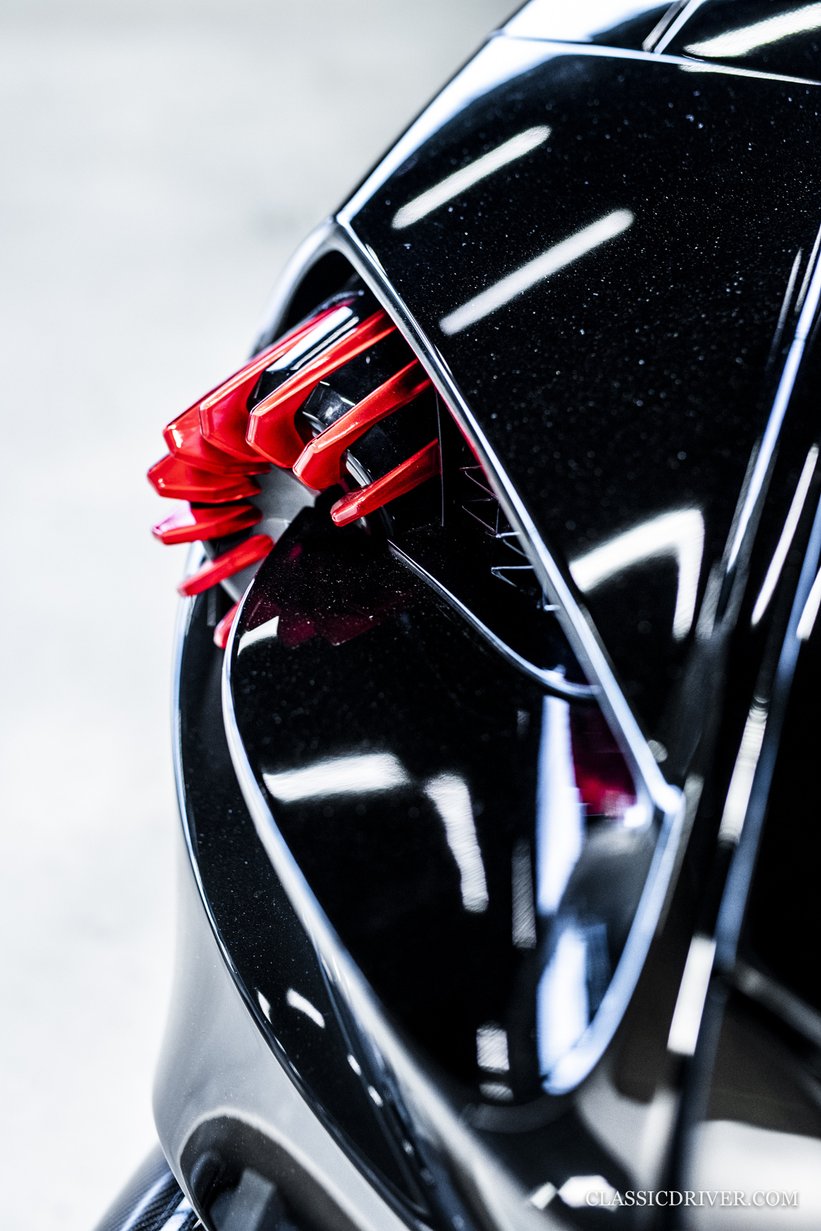 What is your favourite modern sports car and why?
The modern embodiment of the original Porsche philosophy is the 991 GT3 Touring – a manual car with raw power, reliability, and a body that's not too aggressive. It could genuinely be used as a daily car. It's a gentleman of urban roads that turns into a racer when on the track or the Autobahn.
And your favourite classic car?
My vote goes to the Ferrari F40, which, at 30 years old, is now considered a classic in Belgium. It's a real no-compromise supercar, a tribute to 40 years of Ferrari, and today considered a sort of 'pre-homage' to Enzo, as it arrived just before his death in 1988. It was also evolved from the first true supercar, the fantastic 288 GTO.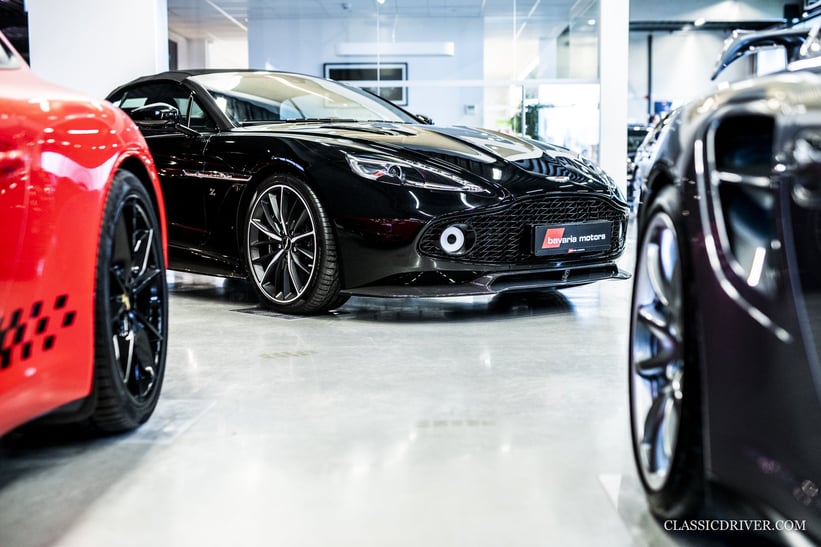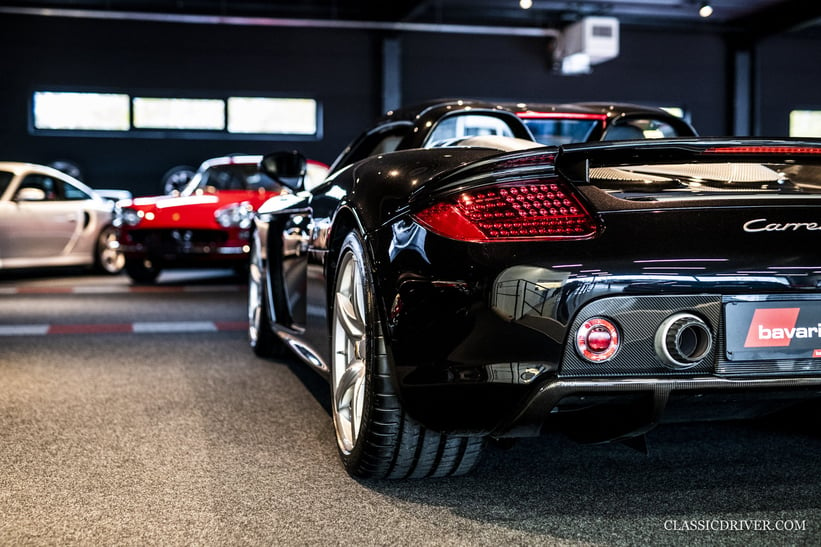 What do you drive in your spare time?
My wife and I have just started participating in regularity rallies, both in Belgium and abroad. We really enjoy them, although sometimes they can test a relationship! We recently drove our 1970 Porsche 911S 2.2 – it was pure adrenaline!
Photos: Rémi Dargegen for Classic Driver © 2019