A visit to the Jaguar whisperers at CKL Developments
Based down in East Sussex, CKL Developments quietly get on with their busy job of restoring, preparing and preserving some of the finest Jaguars to have ever been created. We sent Adam Hay-Nicholls down to investigate, Inspector Morse style.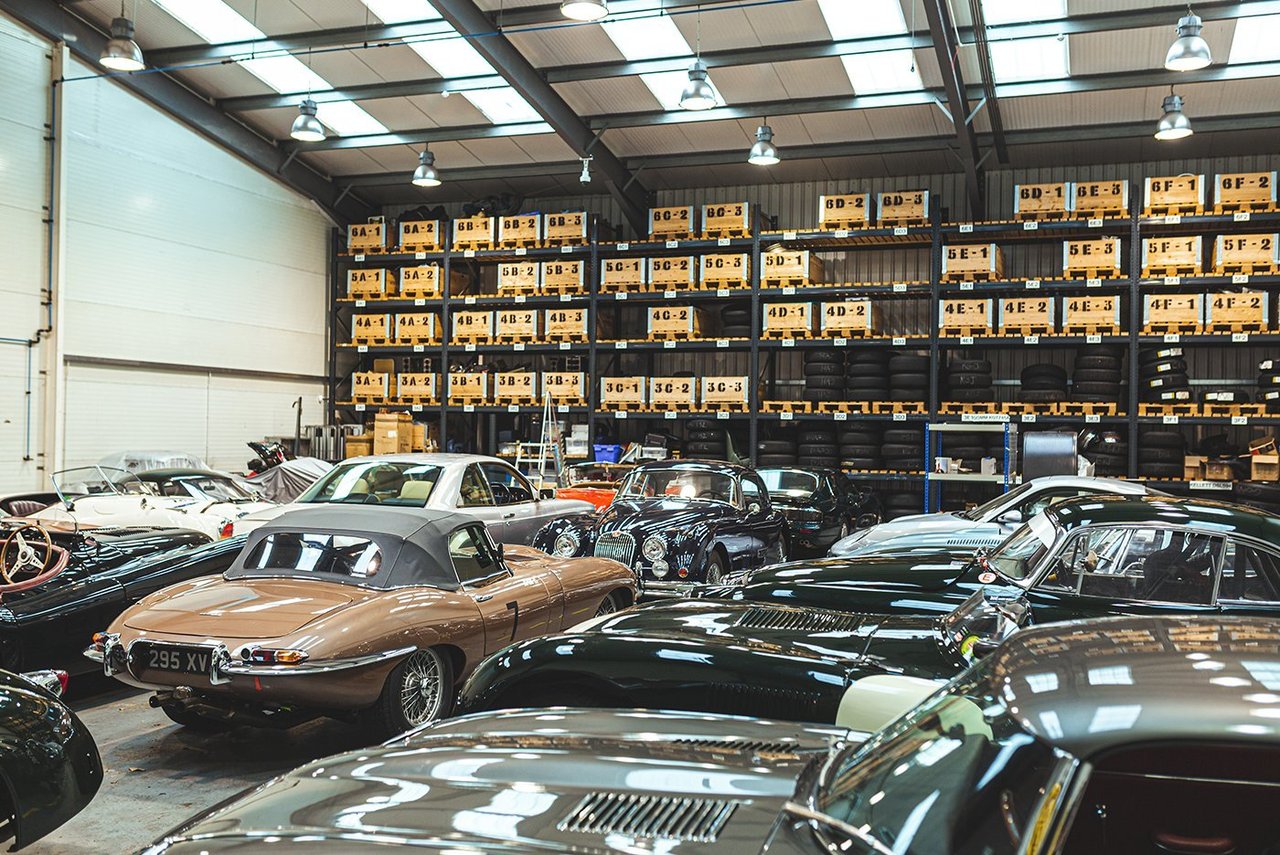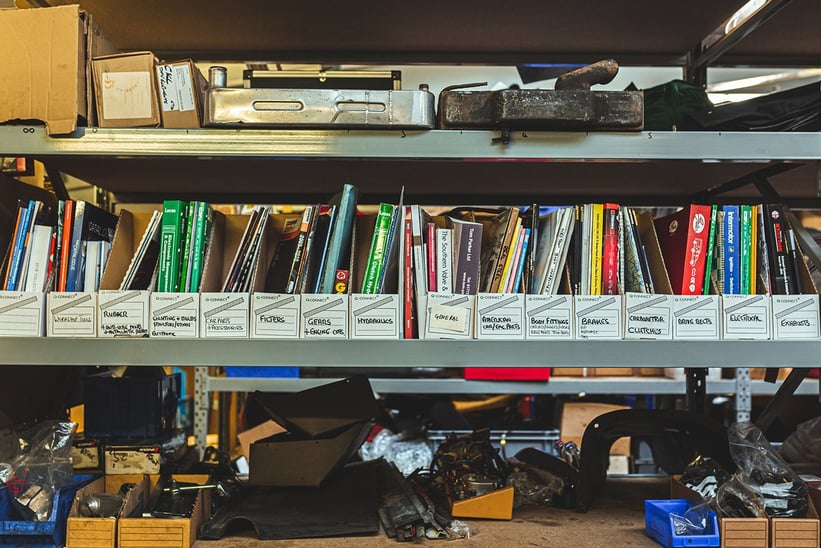 In keeping with the colour British Racing Green, CKL Developments prides itself on being understated, not flashy. Inside a pristine brace of high-roofed, modern industrial units near Hastings, in Britain's East Sussex countryside, you'll find cars that are maintained to be enjoyed, driven and raced. CKL is not, the team is at pains to point out, a museum. It's the absolute authority on Jaguar-engined sports cars of the '50s and '60s and looks after some of the most historic and important British cars of that era, sympathetically restored, preserved of soul and performing at their zenith. The team can service, restore, repair, prepare, race, build, sell, store and transport your pride and joy as required.
"We're known as the safe pair of hands where originality and knowledge are essential and combine this with integrity," says Chris Keith-Lucas. He knows more about sporting Jaguars and Coventry-engined machinery than probably anyone else alive and keeps extensive historical records in filing cabinets, including thousands of photographs, production ledgers and prints of a lot of original drawings, for every applicable car to leave Browns Lane and its subsidiaries.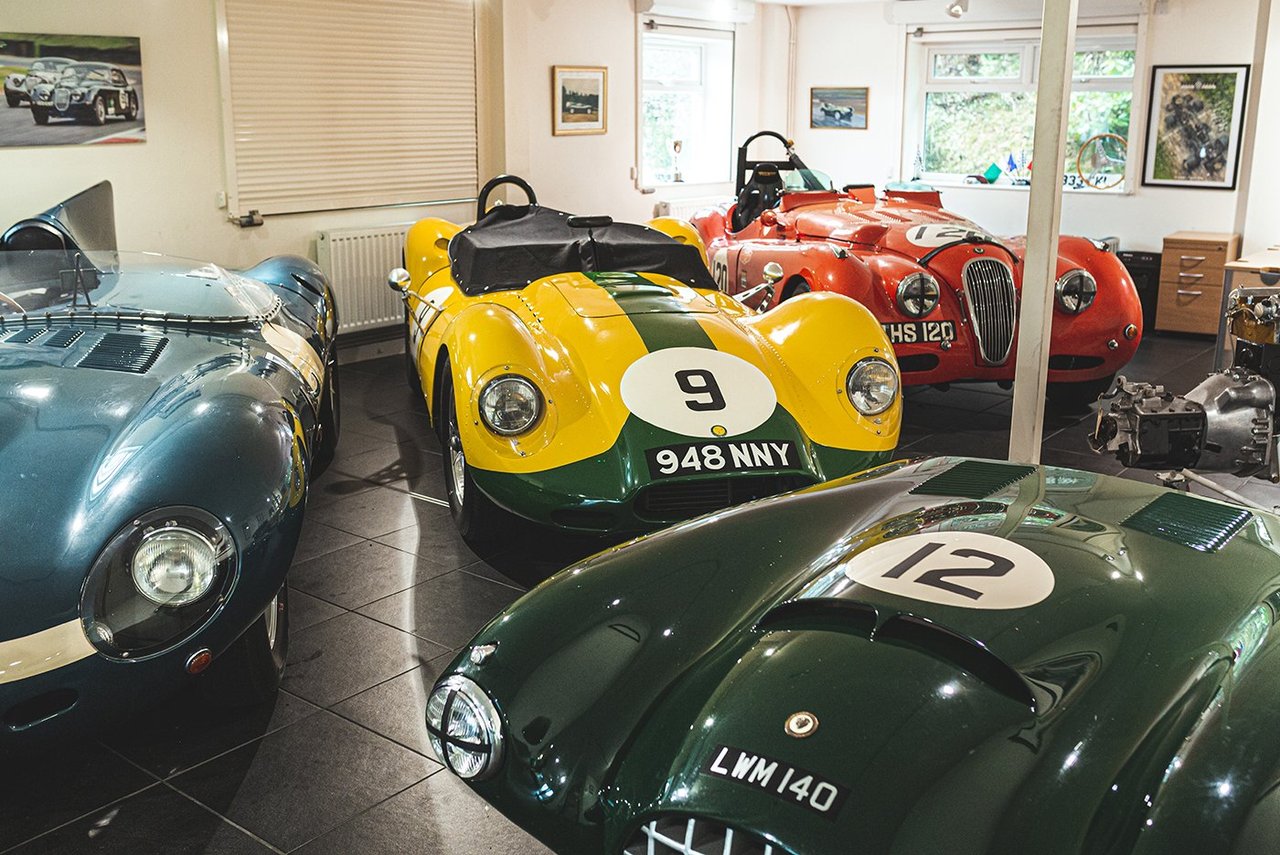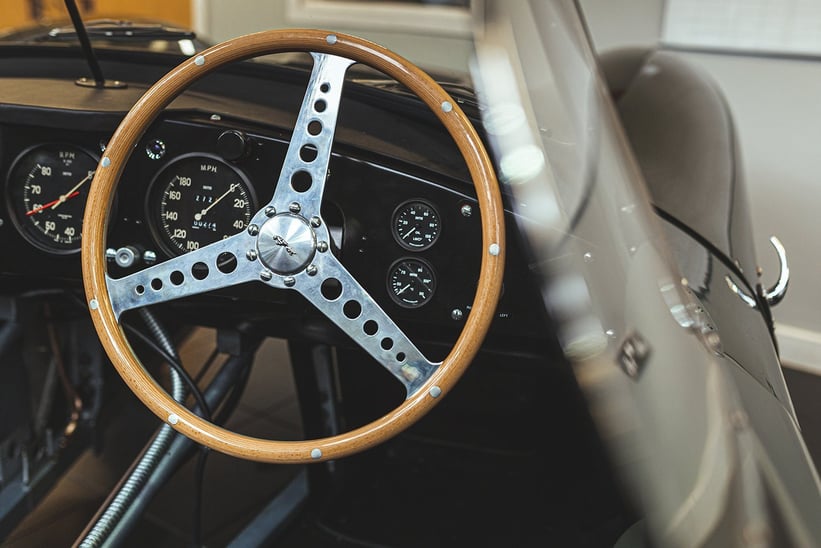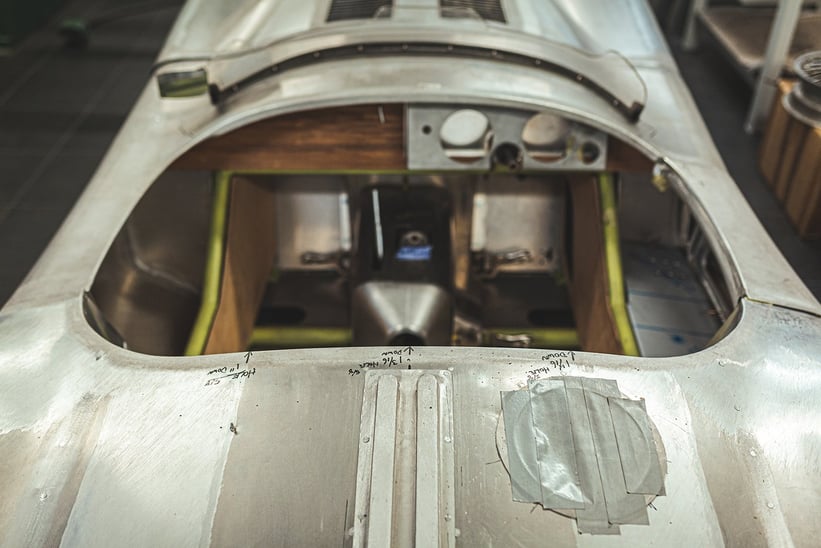 This helps to combat any originality issues and resolve identity problems. He and his colleagues take after Inspector Morse, not only in their ardour for Mk2s, but in their ability to investigate cars, authenticate them, and reunite them with parts that may have gone wayward. "We're anoraks," Chris confesses, adding that he likes the company to focus on cars with interesting histories or that race. The approach is very much tailored to suit the car and the owner's objectives.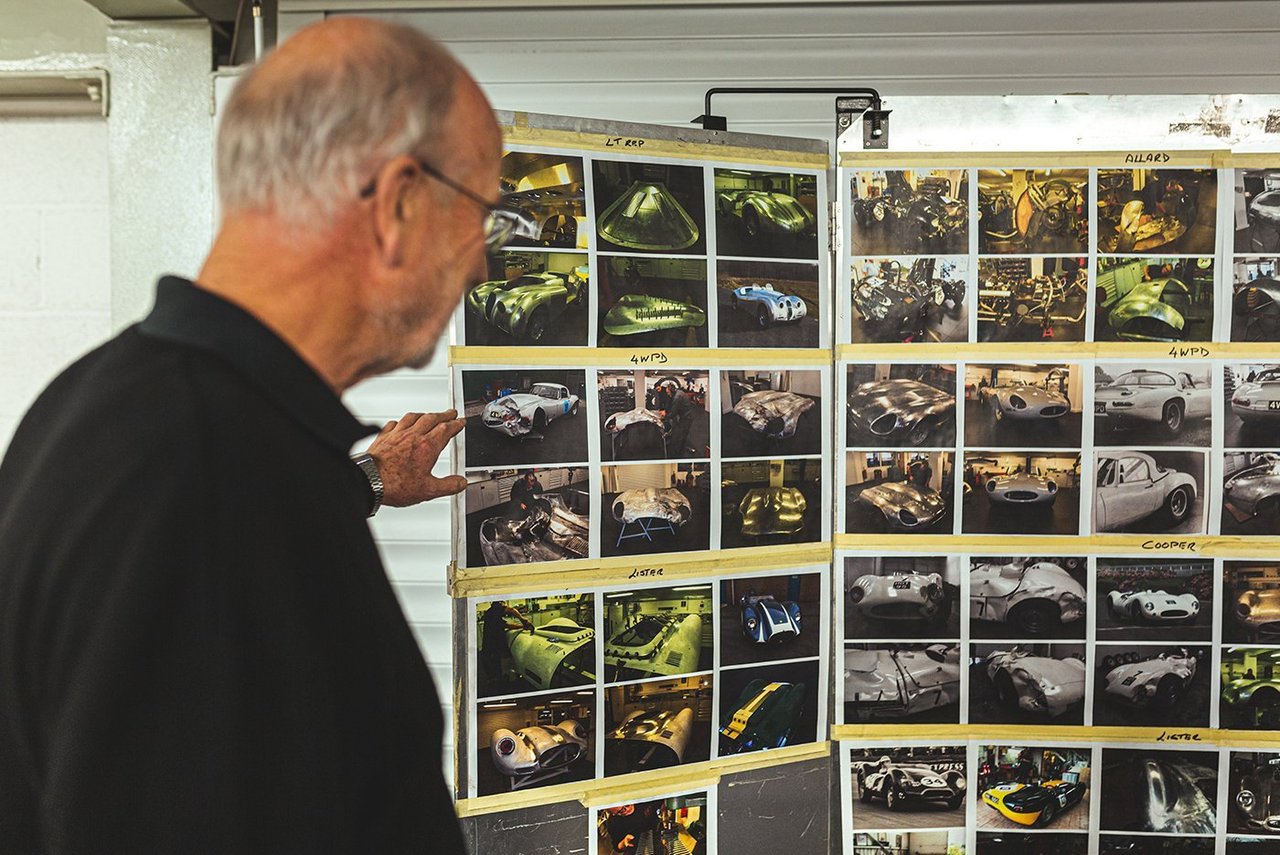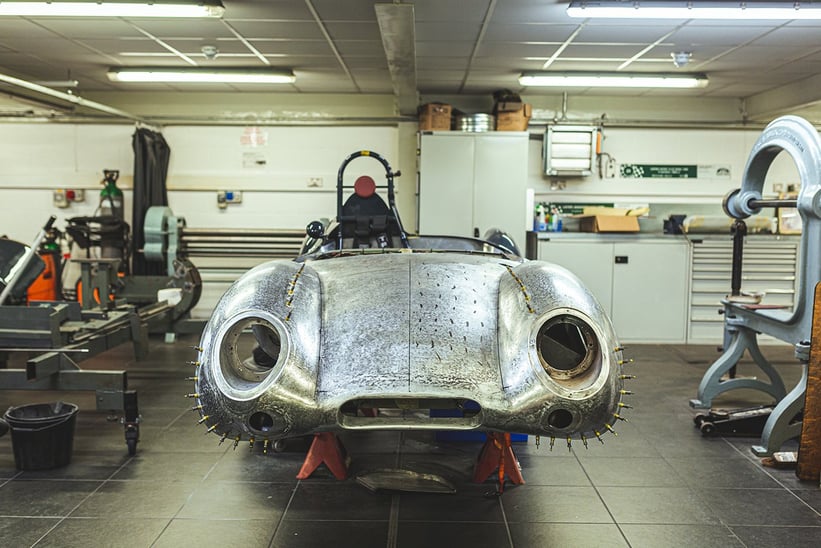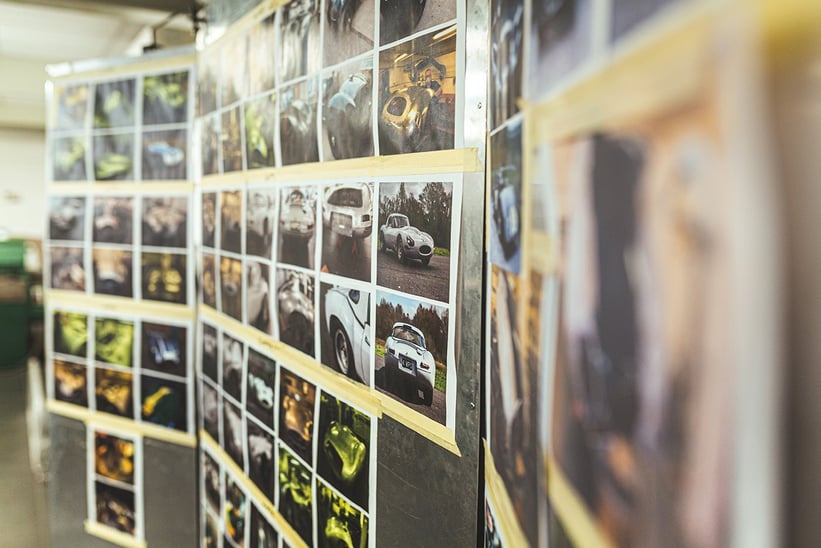 Chris founded CKL in 1999, having spent 25 years running Lynx, which developed new performance Jaguars and recreated old ones. He remains CKL's Yoda on all technical matters, while managing director James Fraser runs the business and oversees the crew of 16. In a previous life, James was a leading geologist, but has since worked for a couple of well known classic-car dealers and written a book on competition XK120s, having owned several himself.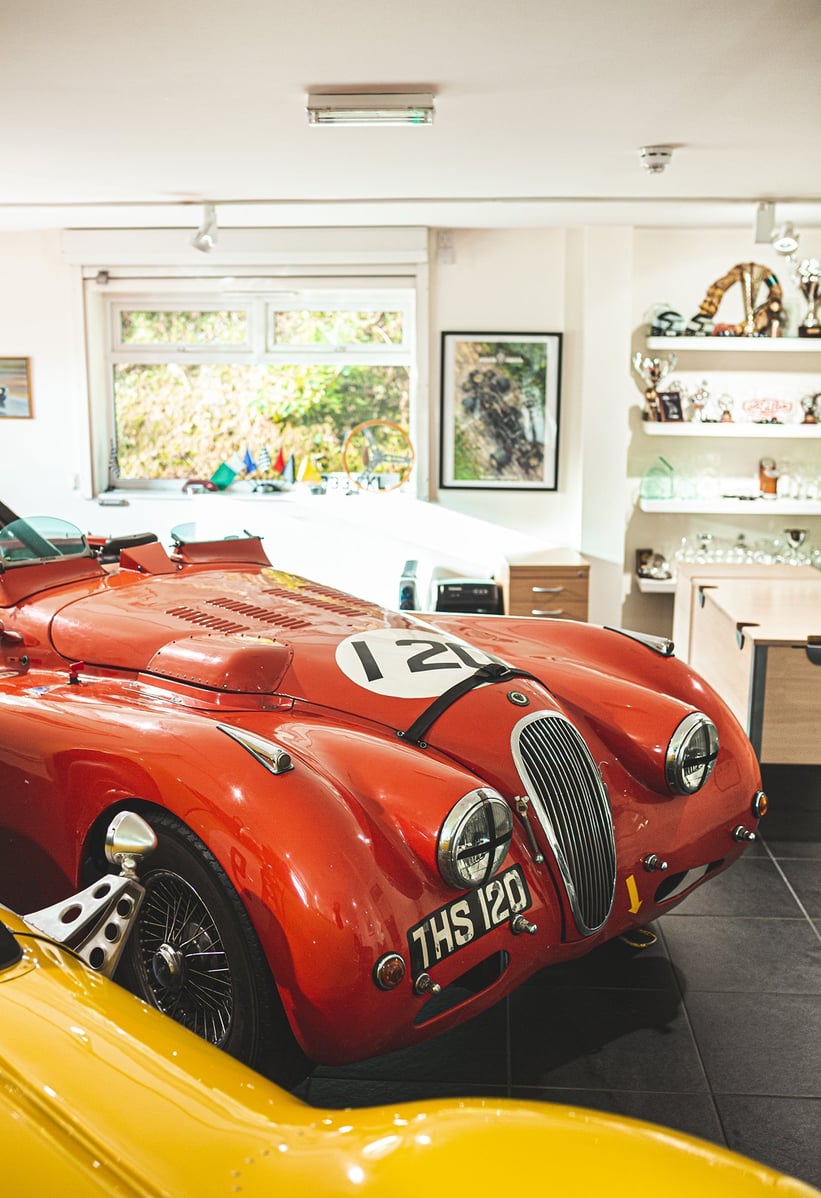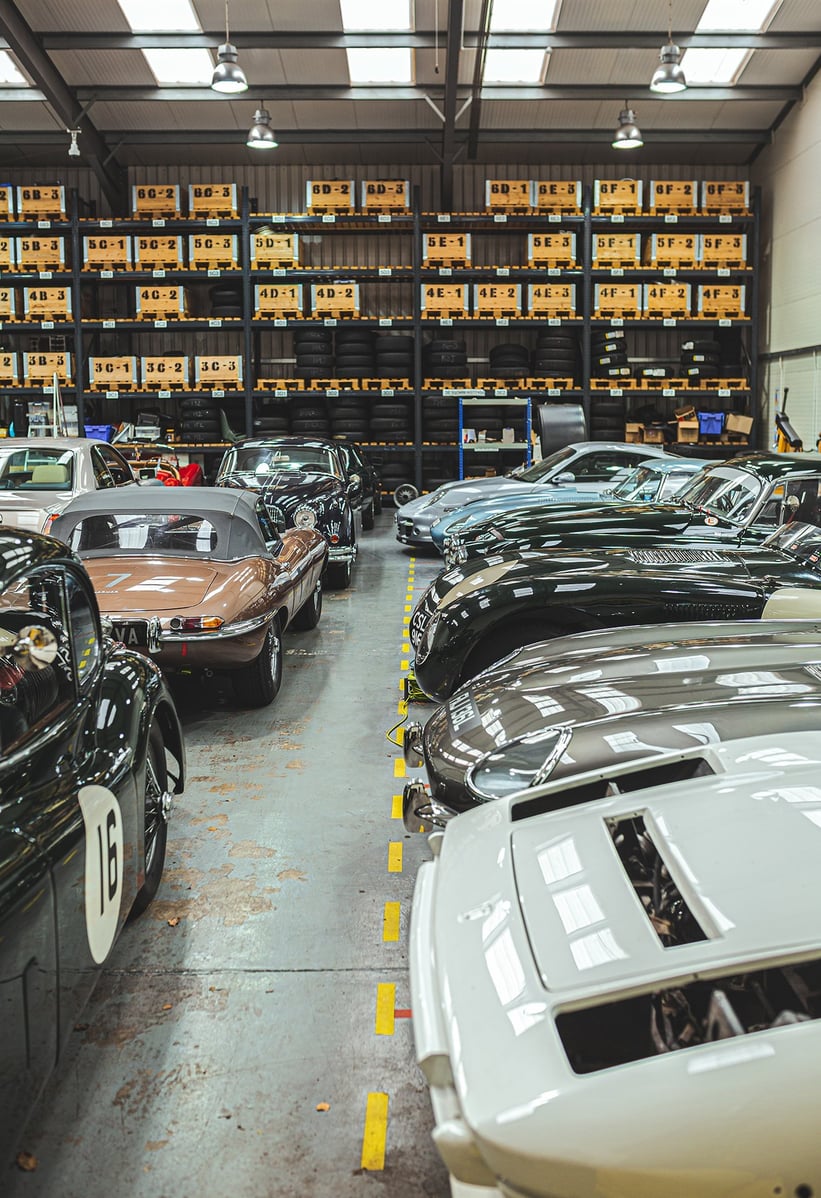 "It's a privilege to work with these fantastic cars," enthuses James "and we benefit from incredible craftsmen and Chris' vast experience. These are important cars, looked after sympathetically. When we restore cars, we're careful and fastidious in retaining the soul, but we also understand that cars evolve". Customers have complete confidence in CKL's disciplined approach and transparent operation, with all relevant parts photographed on the way in and the way out, and a full record made of all work undertaken, which is added to the car's archive. State-of-the-art IT systems allow for very accurate time clocking, and by keeping customers up-to-date throughout, there are no nasty surprises. Estimates are made, and approvals are sought.
"We encourage our clients not to over-restore their machinery," cautions James, "and discourage them from making decisions that would be detrimental, especially if those decisions are irreversible. As a general rule, we don't think the bodywork should be like a shiny toffee apple – although we can of course deliver a concours- level finish. Instead, and where appropriate, we prefer to retain some patina, and when new parts or material are needed, we painstakingly integrate them into the car. Paint finishes and matting, the right riveting and welding techniques, the right choice and treatment of leather and fabric, it's all considered to microscopic levels. We want to feel the spirit coming through, and I think the market appreciates that. We've led the way in conservation restoration, and now others in Europe and the US are catching on. The customers get it."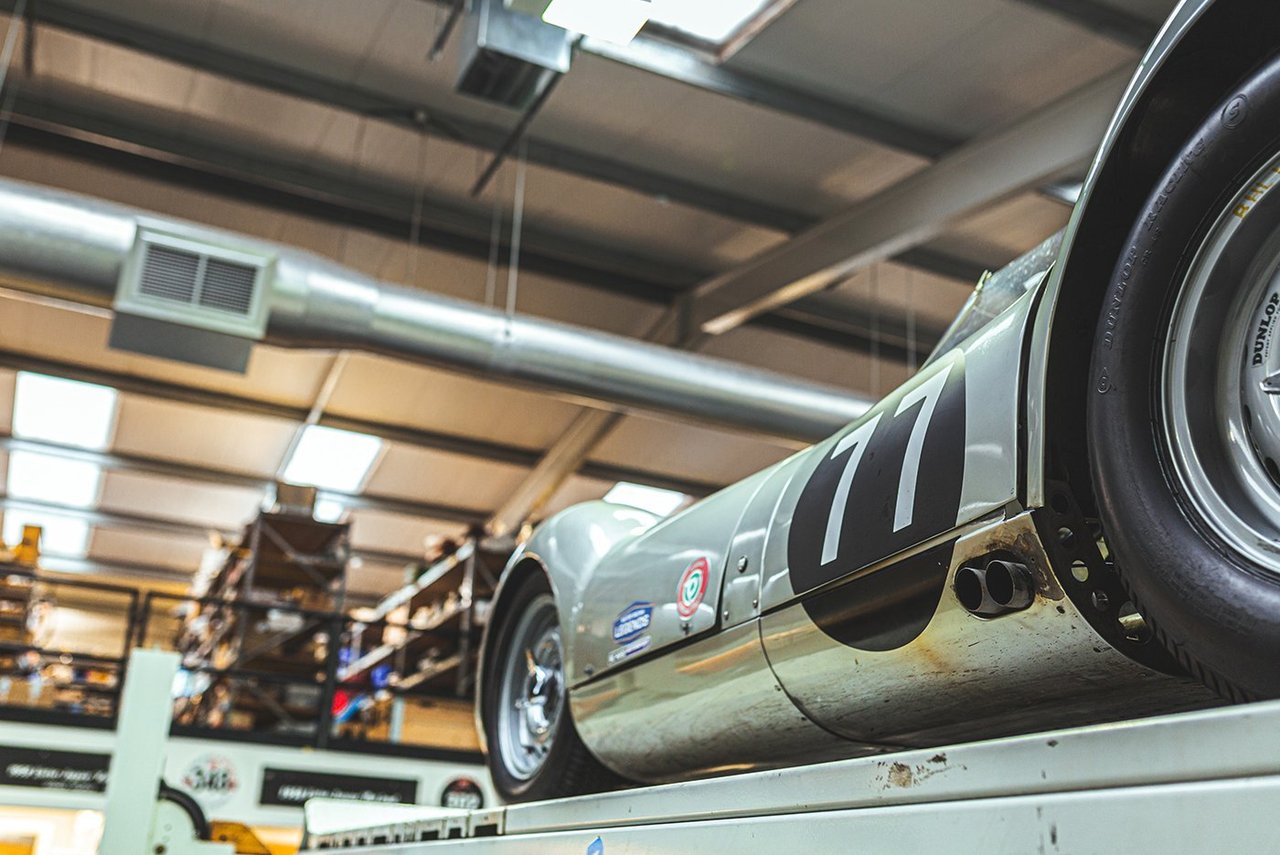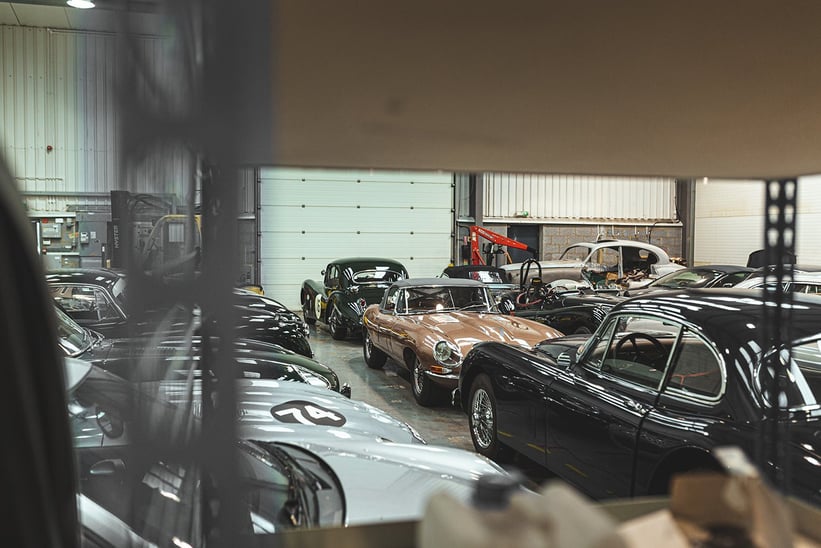 As well as the core duty of restoration work, CKL is a multi-race-winning trackside support team with motorhome hospitality, which attends around 30 historic race events per year, including the Mille Miglia, Goodwood, Le Mans Classic and Spa Six Hours. Martin Stretton, Gregor Fisken and Tiff Needell have all raced under the CKL banner, as did Sir Jack Brabham and Sir Stirling Moss.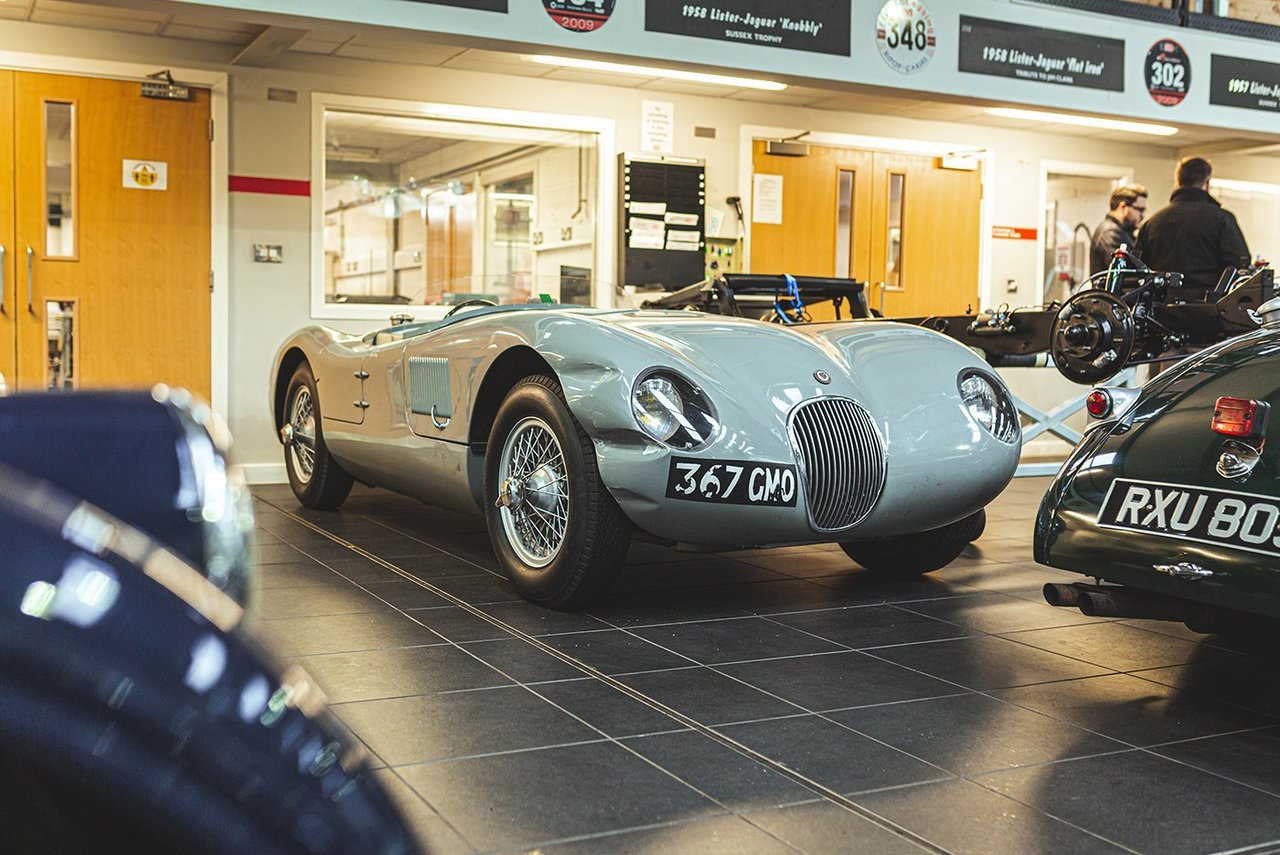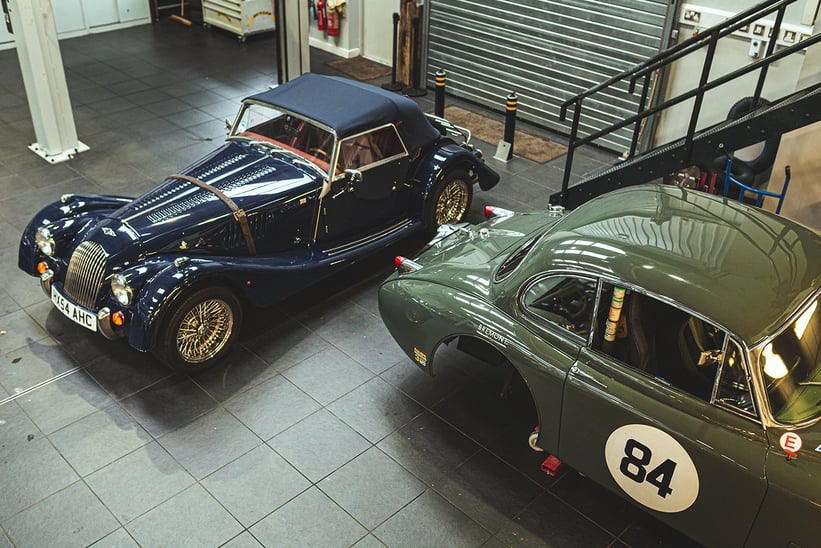 Chris jokes that perhaps they should sponsor the chicane at Goodwood, given how much work it brings them from visits to the hay bales. "Even if it has been rolled into a tiny metal ball, we'll sort it out," promises James. "Almost nothing is irreparable."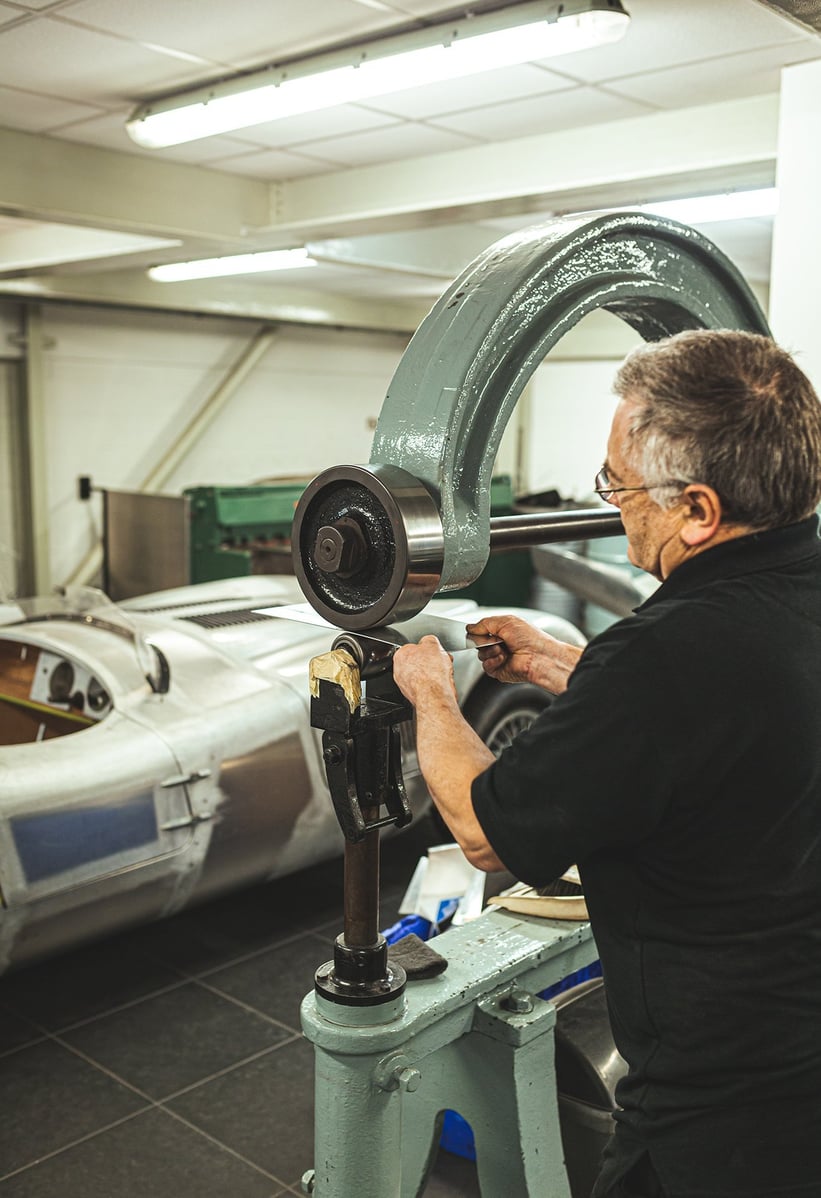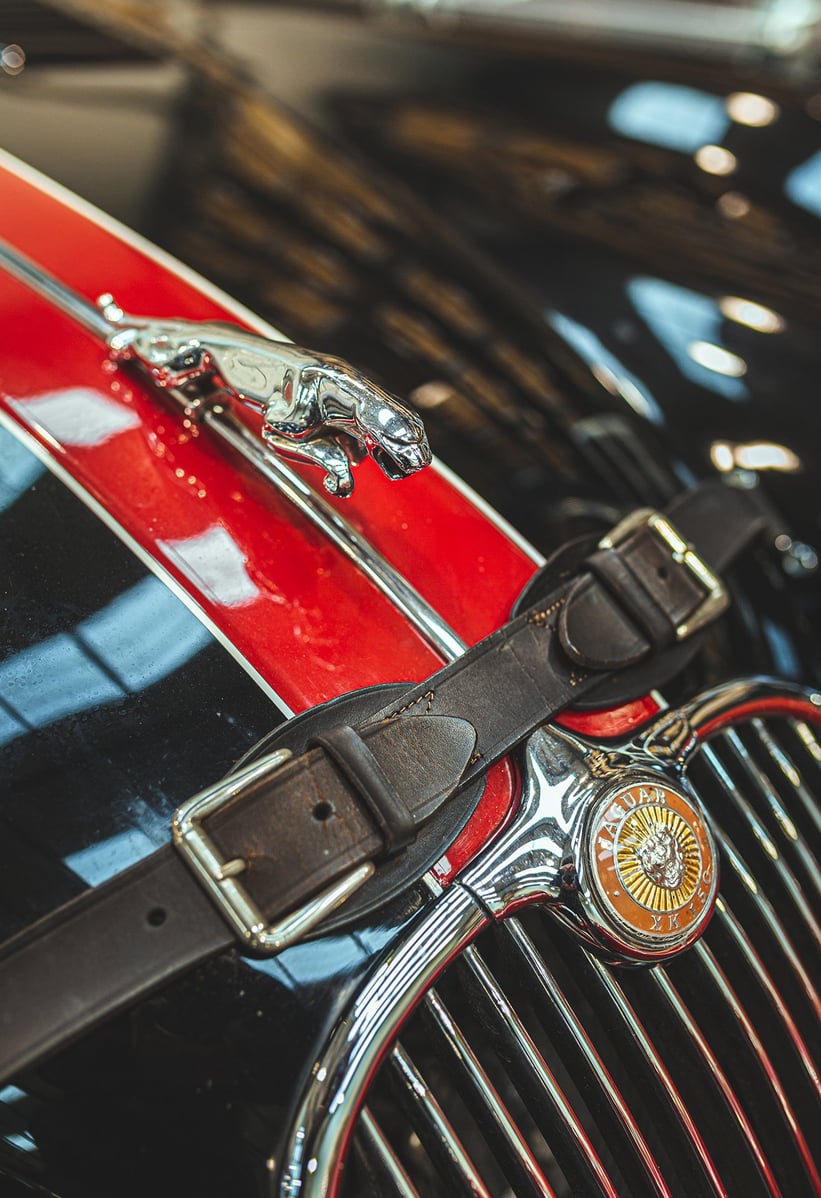 In the workshop today are a couple of C-Types (including a genuine works team car) a D-Type, an original XKSS (one of several that come in for work), an E-Type Lightweight, a brace of competition XK150s and a particularly historic Mk7 racer. CKL regularly looks after a raft of other treasures, including a number of Ecurie Ecosse cars and their original race transporter, several unique E-Types including the legendary Galaxy-engined 'Egal' and the one-of-a-kind prototype E2A, a 1958 ex-Le Mans Lister Knobbly (almost certainly the most original Lister Jaguar still being actively campaigned) and many competition XK120s with glittering provenance.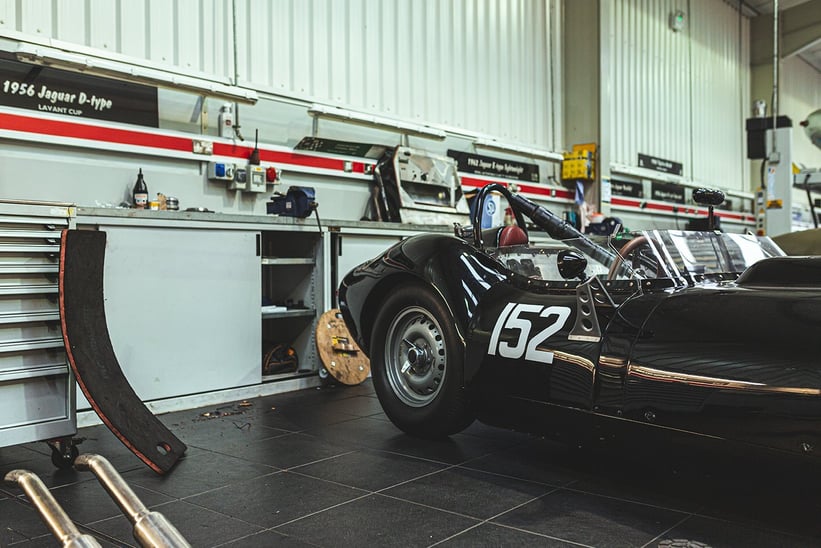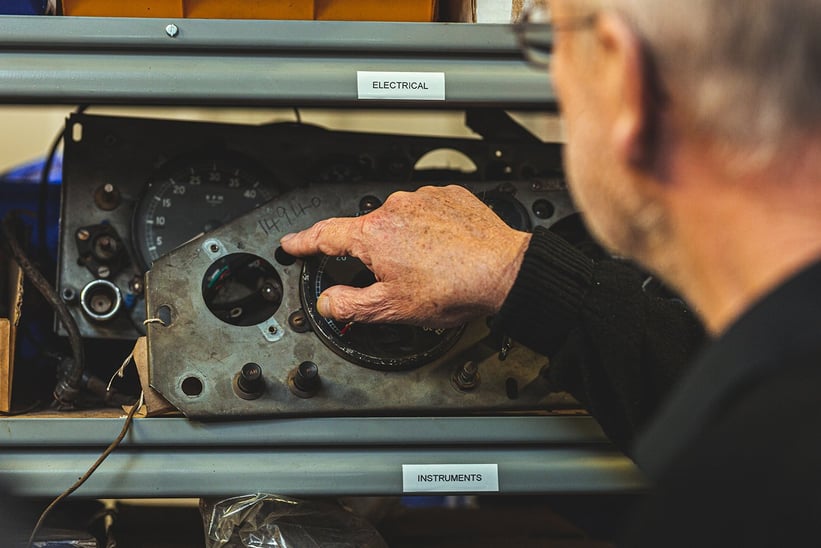 The parts room is a library of automotive treasures: C-Type shock absorbers and XK150 instrument panels over here, Lister starter motors over there, along with a pair of D-Type headlamp covers still in their original brown paper wrappers. Along the corridor is the machine shop, transmissions and crack-detection area, while below the mezzanine is the engine shop, clean room and body shop, where sits a Lotus 11 undergoing nine weeks of reconstructive surgery after a coming-together with Goodwood's tyre barriers. Incredibly, CKL has managed to preserve all the original aluminium, safeguarding the Lotus' historical integrity. Panel beater John Smith says he's "got a knack for doing the impossible straight away, though miracles take a bit longer." Around half of CKL's clientele race their cars, and in the rare cases where repair isn't possible, CKL can make new aluminium and steel panels from scratch, while retaining the damaged originals to accompany the car.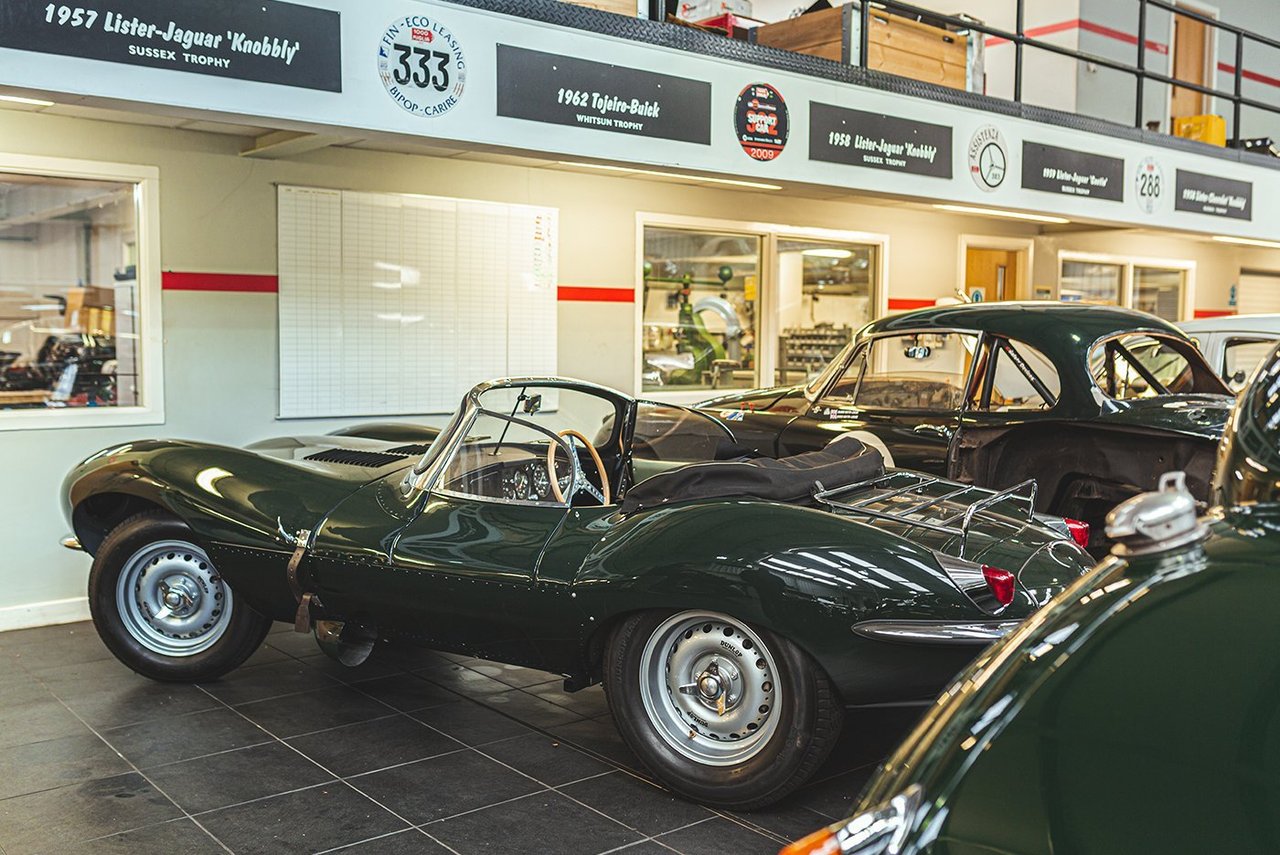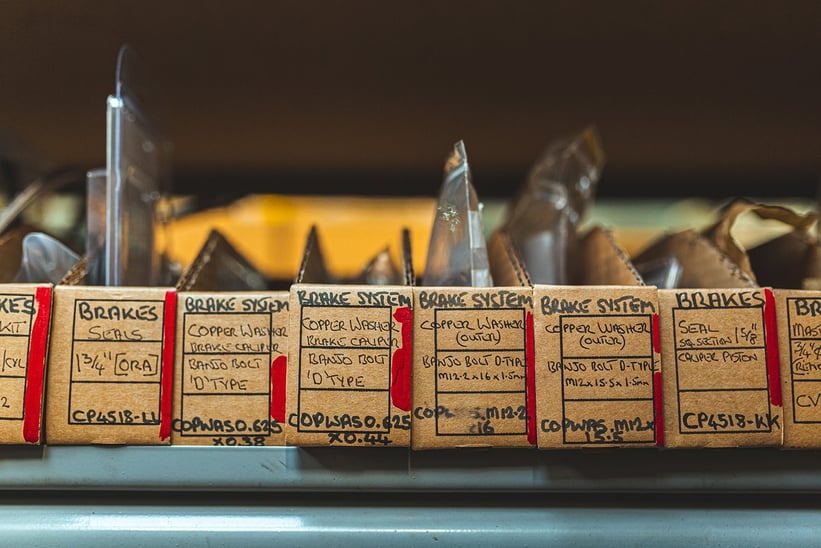 The company, located outside the village of Battle, has planning permission to expand its facilities and create more space for storage and a bigger sales showroom. Having started out as a one-man enterprise "pottering around out of a shed," Chris Keith-Lucas' company has grown into a centre of excellence renowned among collectors of jet-set-era Jaguars and growler-powered sports cars. CKL is a curator of Coventry's crown jewels and a specialist in maintaining, running and looking after them for a passionate yet discreet and demanding but loyal clientele.
Photos: Rob Cooper for Classic Driver © 2021