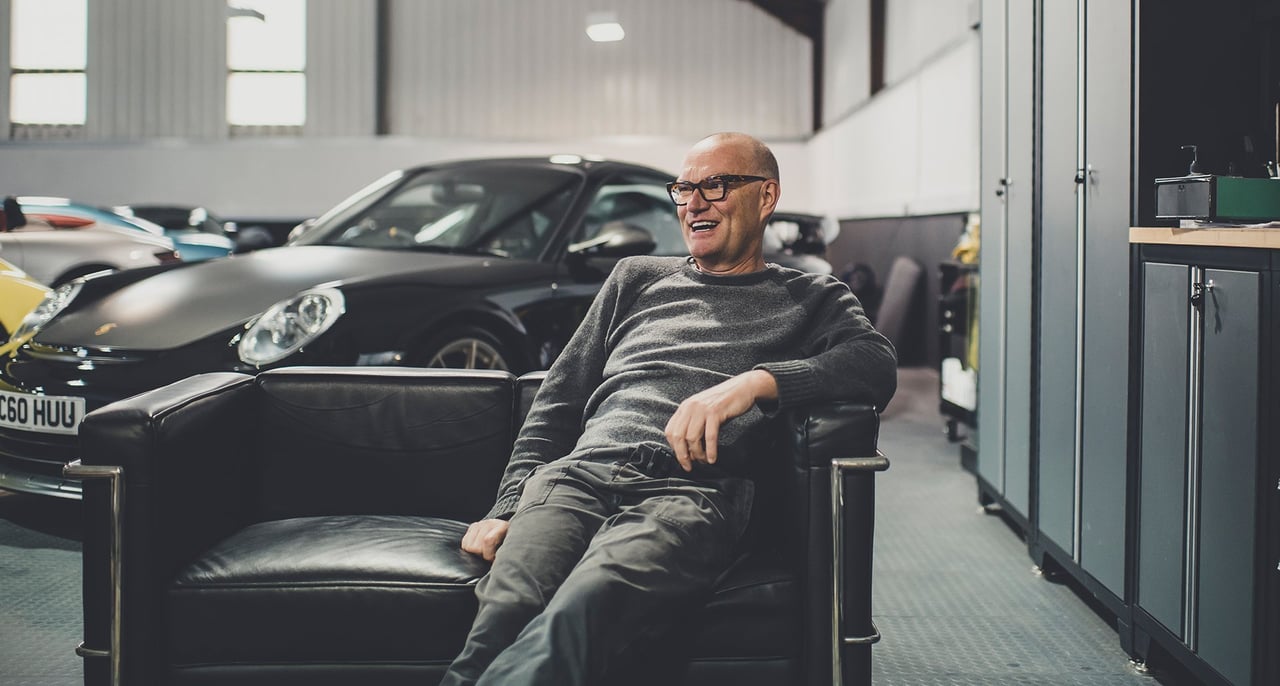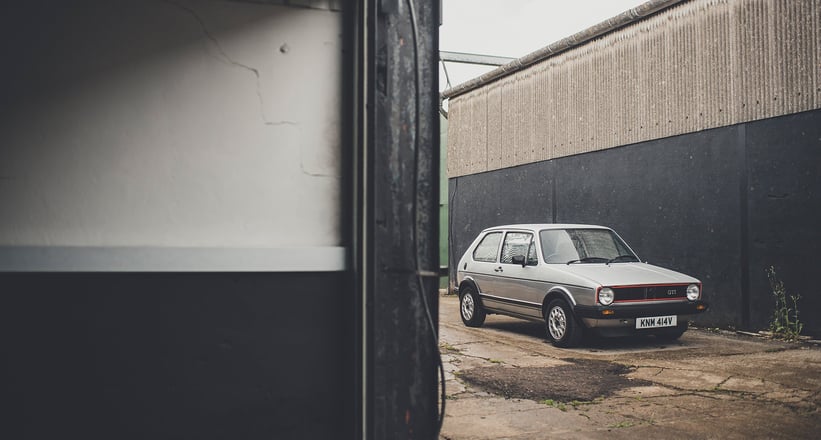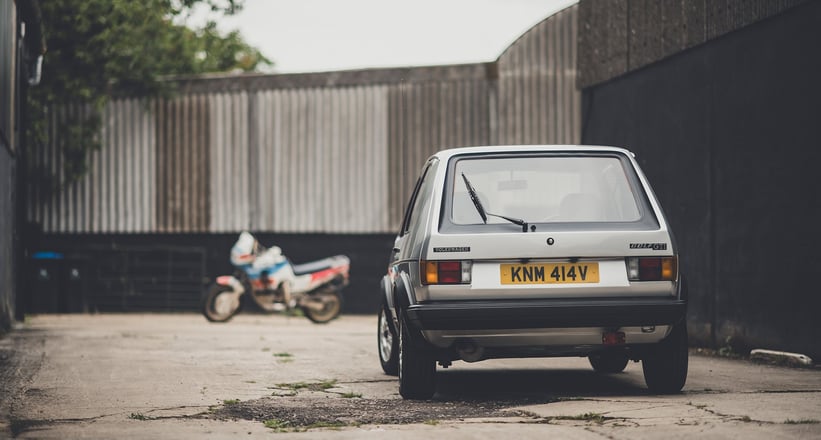 Sitting down in Hairpin's Burford showroom is like hanging out at a friend's garage; I'm instantly at ease, it feels like a few old friends chatting about their passion and sharing stories. Beautiful, high-quality stock surrounds us in the seating area, where a fridge full of rosė and good-quality coffee is close by.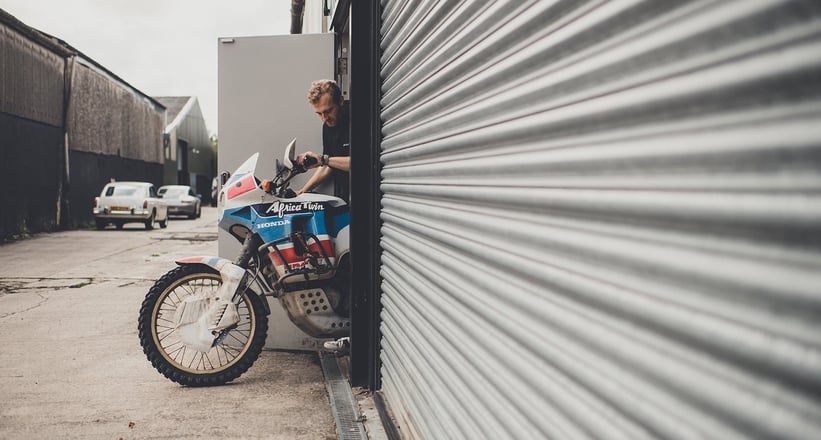 Establishing Hairpin with his business partner Charles Reis in 2003, Neil Dickens is the face of the business, with Charlie Metcalfe on site to assist with the day-to-day running. How did it get to this point though? I ask Dickens where the passion came from…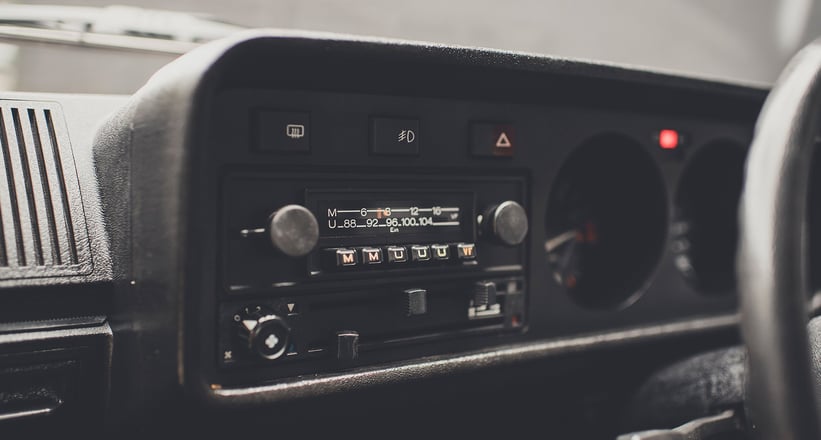 "I was always into cars from a very young age. My family weren't that interested in them, with the exception of my grandfather, who had a Ford dealership in North London, set up in 1947. He would bring me car brochures and Corgi models from a young age, which I would bounce off the skirting boards at home. In the 1970s, this extended to brochure raids at local dealers and the annual motor show. The shows back then were so exciting, you were seeing brand-new cars for the first time, with none of the pre-launch internet exposure of today's world. In the austere '70s you only ever spotted the rare marques on trips to London."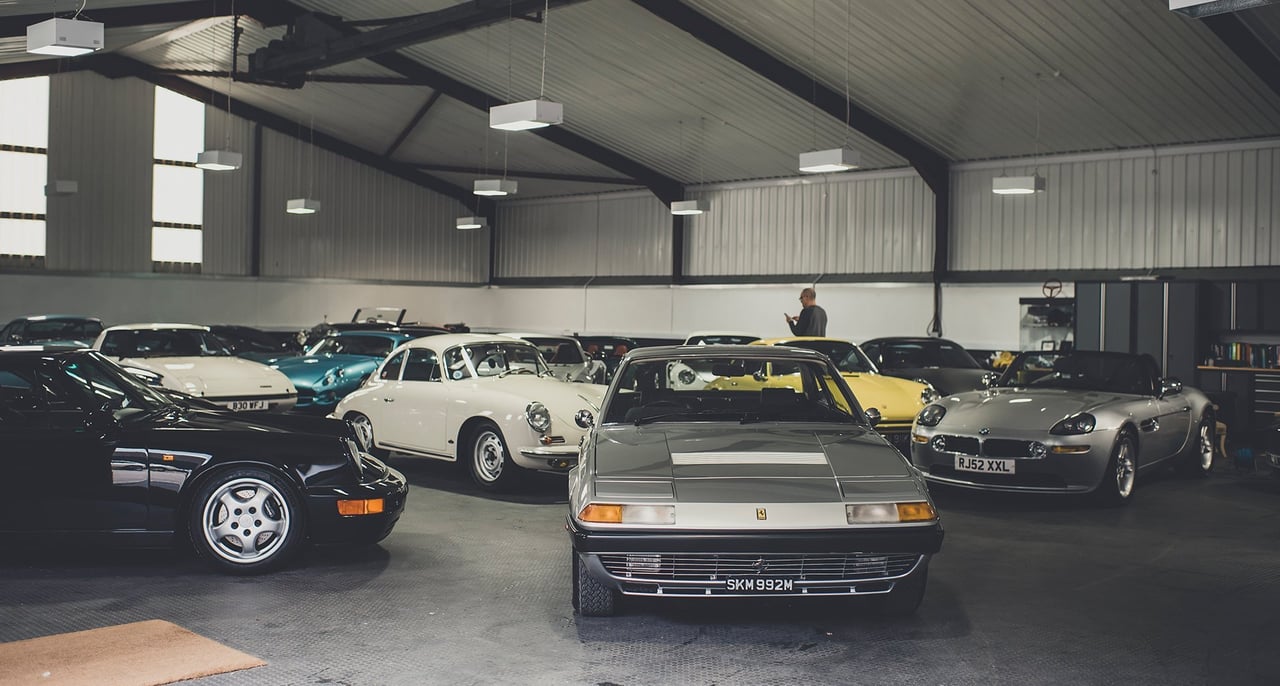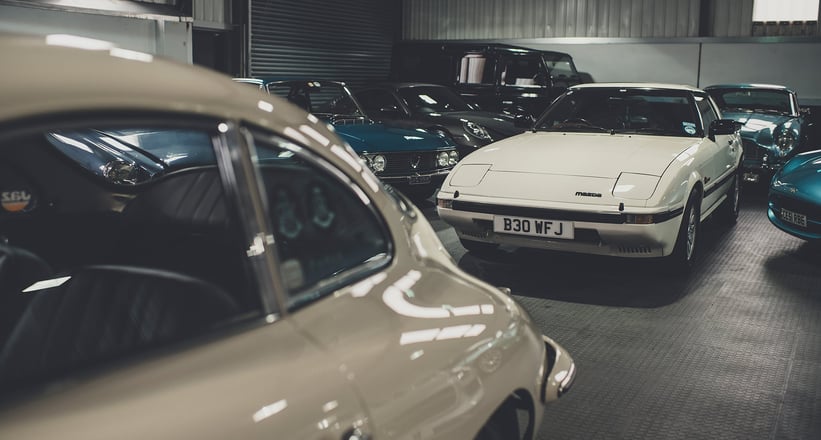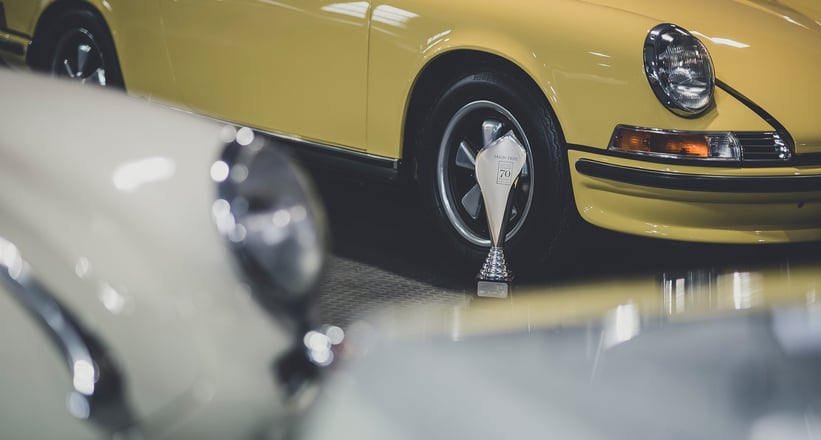 The stock in the showroom is eclectic, spanning pre-war to the current day, but there's one overriding factor.. "it's all about quality, that's what unites our stock. Years ago my mentor was Graham Cook, a great man with an equally great taste in cars who started both Romans and Bramley. The stock he carried always seemed to be on an impossible plane of quality to the impressionable student. His Sunday Times classified advert was always a lesson in motoring perfection, with dreamy, original, low-mileage, 'as it left the factory' cars only."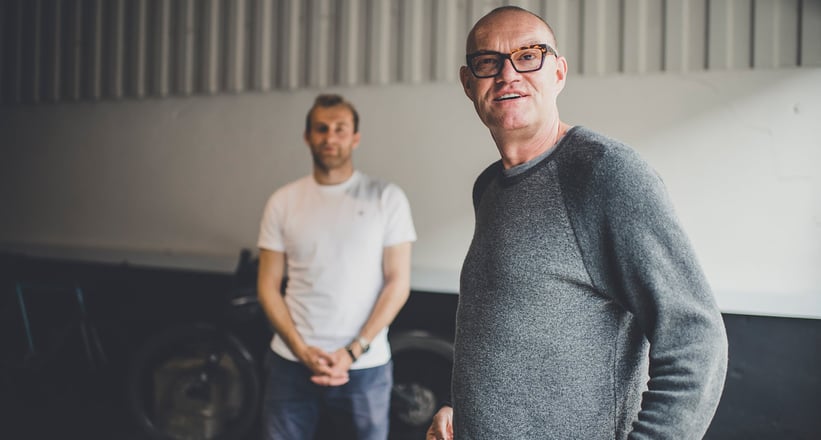 My eyes are drawn to a gorgeous silver Golf GTI Mk1, a very rare 1979 model with the small rear lights. While it's a fine example of the ethos of Hairpin, this car is not for sale. Dickens convinced his mother to buy it new after the rapid demise of her Alfasud 5M. In just two years from purchase, it had become seriously rusty.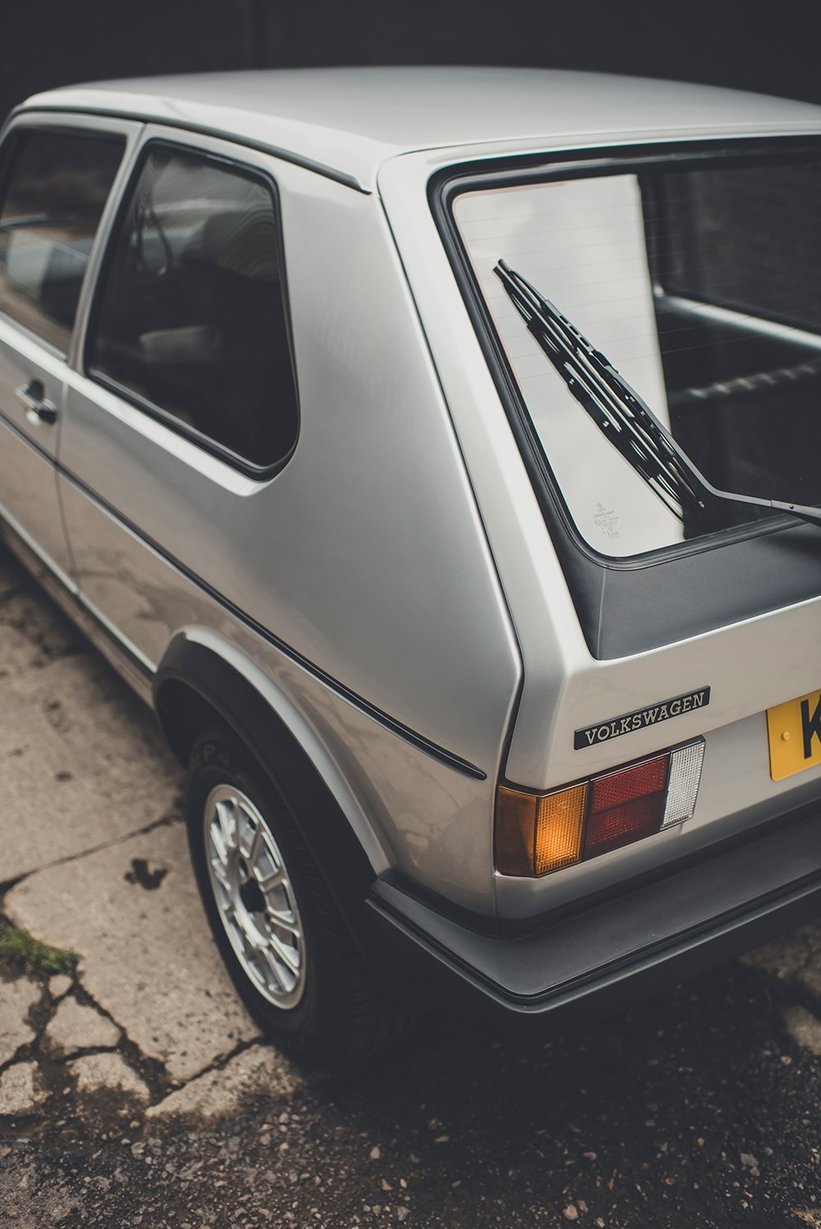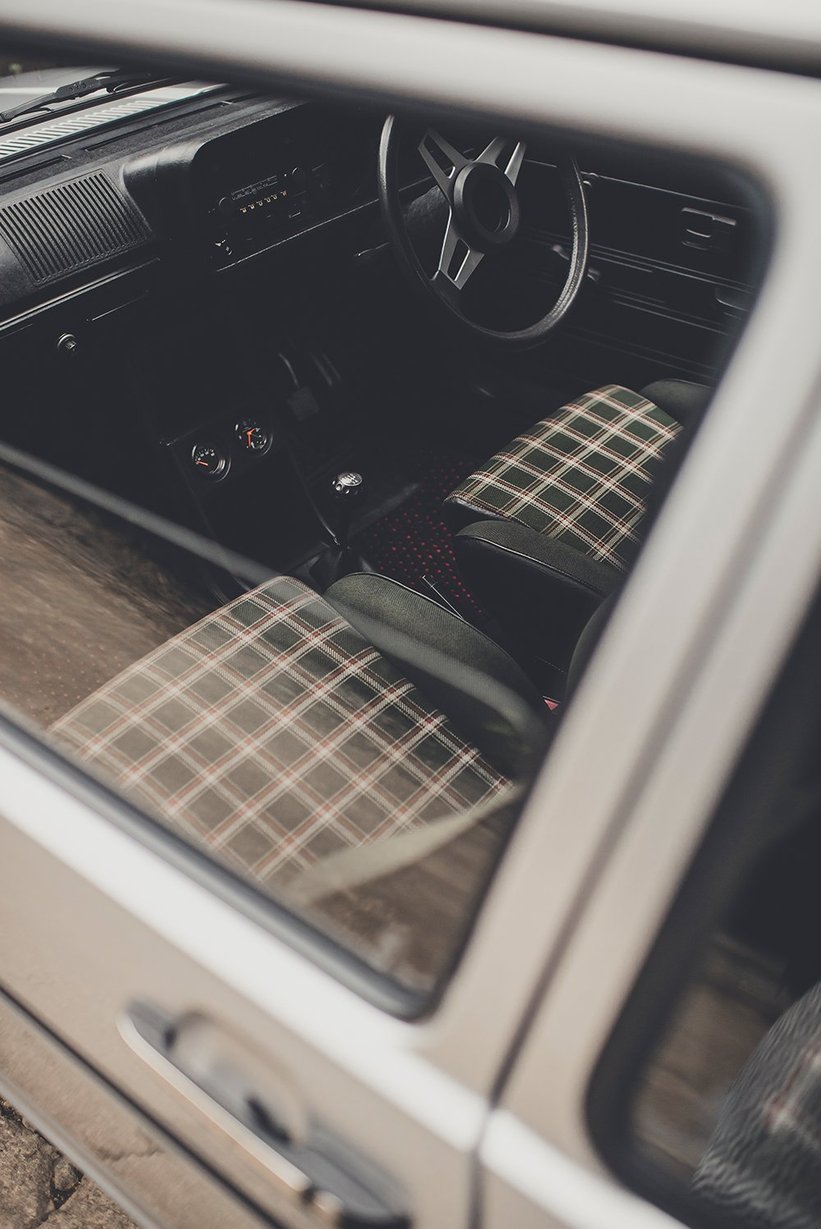 In 1986, Dickens took ownership of the car at university and used it regularly until a company car arrived in 1990, at which point it was parked up in a garage at home. Five or six years ago, his father called time and insisted the 'bloody Golf' was removed from its free storage. Plans for a light recommissioning soon got out of hand and today after a full restoration this rare Golf looks better than new. Luckily, it doesn't take much convincing to get Dickens to take the car out for some photos with Metcalfe alongside on his Honda Africa Twin - which is all set to tackle the daunting Sand Raiders event starting in Marrakesh.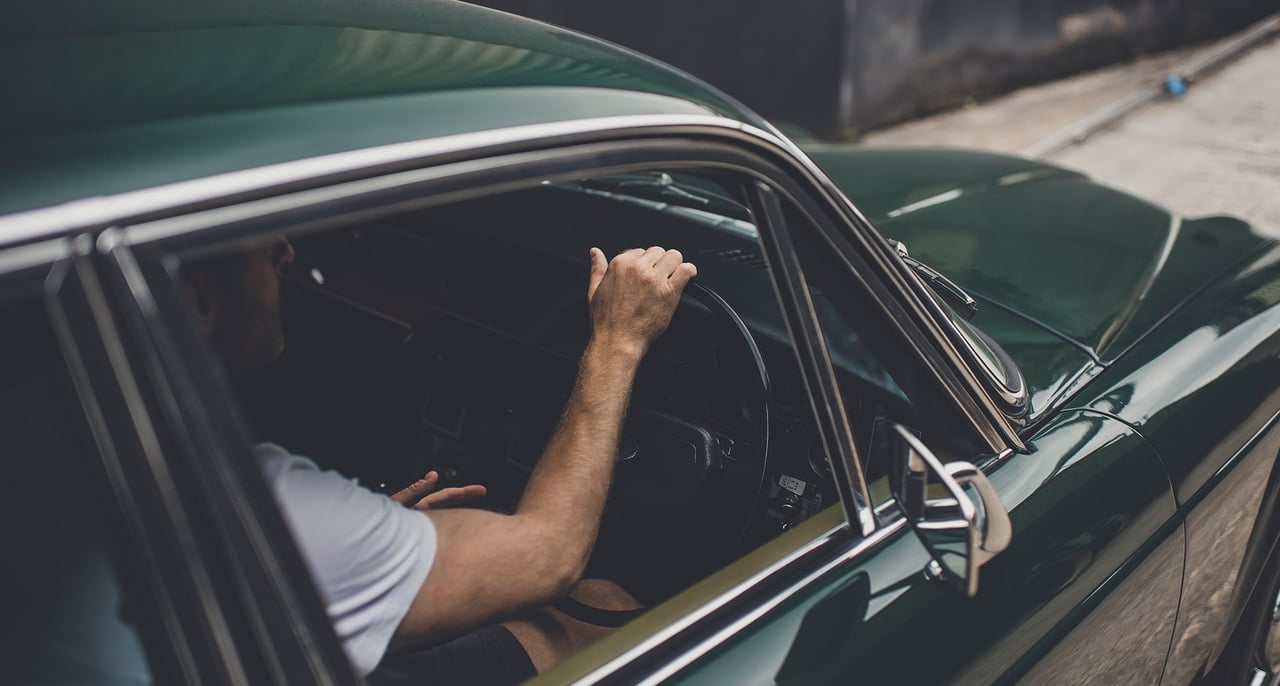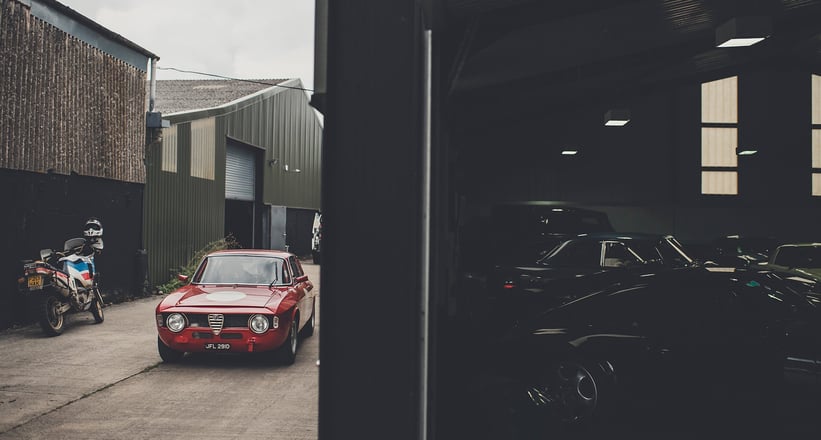 A day in the life of The Hairpin Company doesn't feel like work. Dickens and Metcalfe are keen to point out that the business has changed, the website is the showroom now and that means you don't have to be on site all hours. If the opportunity arises, a 'business' lunch is always a very good idea. With that, we dart across to local hotspot The Bell at Langford for a bite of food and a glass of rosė.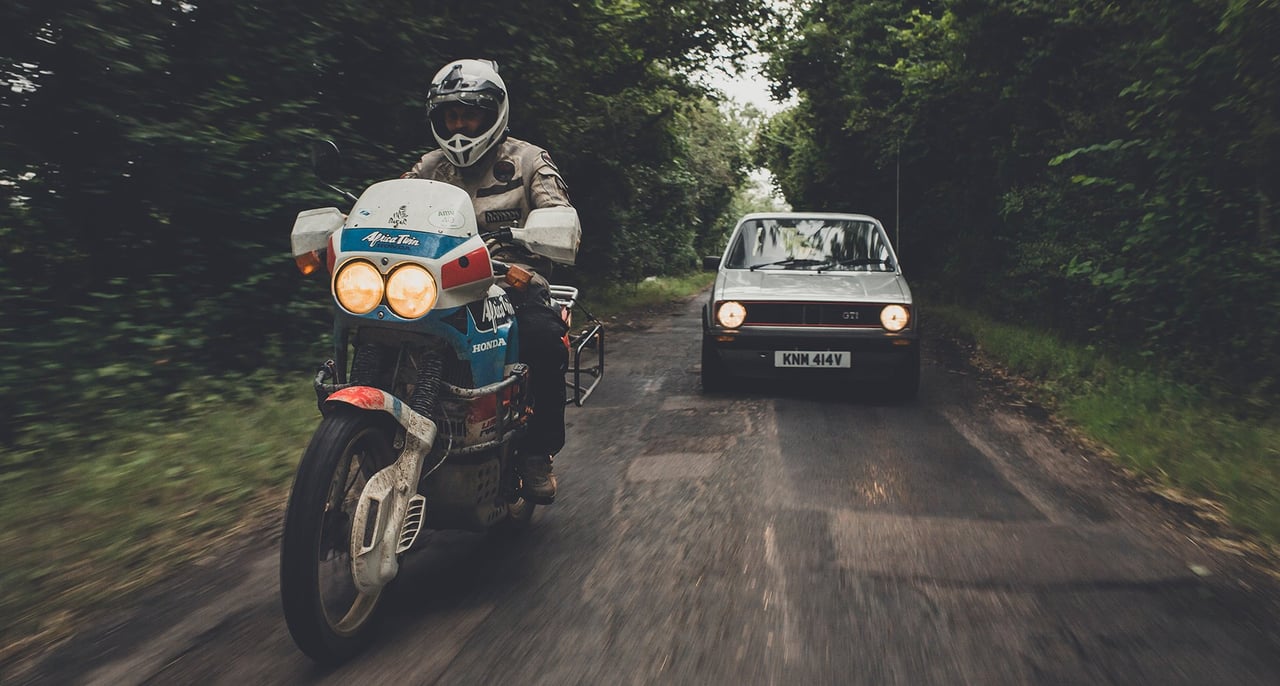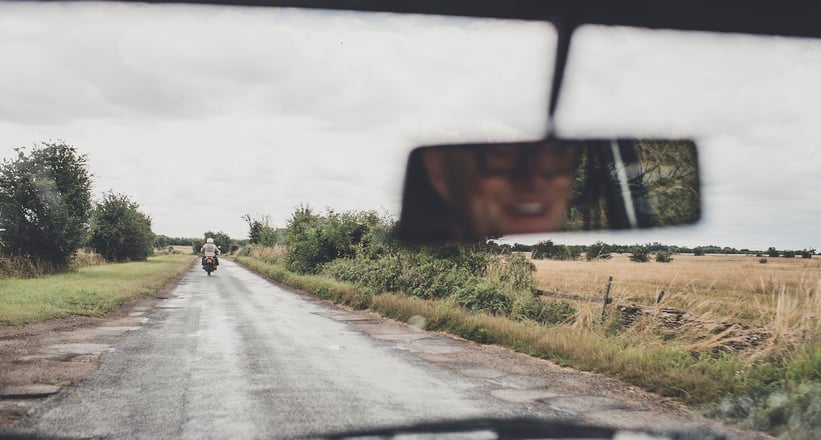 I'm interested to know about their relationships with their customers. This club-like feel, which also includes informal drive-outs, has struck a chord with their loyal clients. "I find the customers as interesting as the cars, at the end of the day these are expensive toys, so the people you meet are often fascinating, the journey they have had to get to the point where they can indulge their passion". If you can help them and direct them, it feels good, and you learn from each other. Expressing their personal motoring preference is healthy for the market and I find it really interesting to watch the continual albeit subtle changes in what collectors want."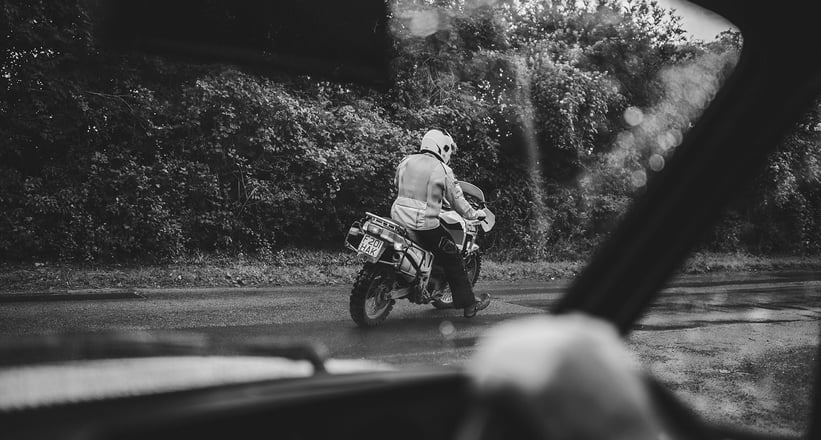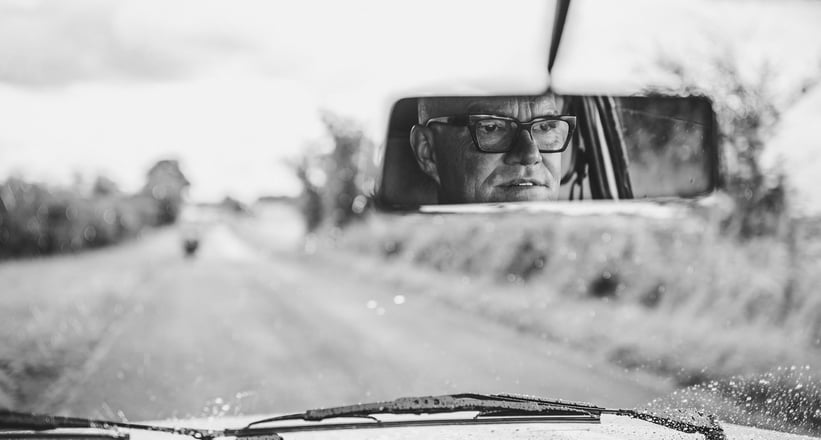 I'm a little gutted to have missed the gorgeous Porsche 911 964 3.8 RS that had been for sale until recently. "Ah yes, when I saw it I felt we had to buy the car, it was a 1/1 car - the only UK-supplied 3.8 RS." Dickens pipes up.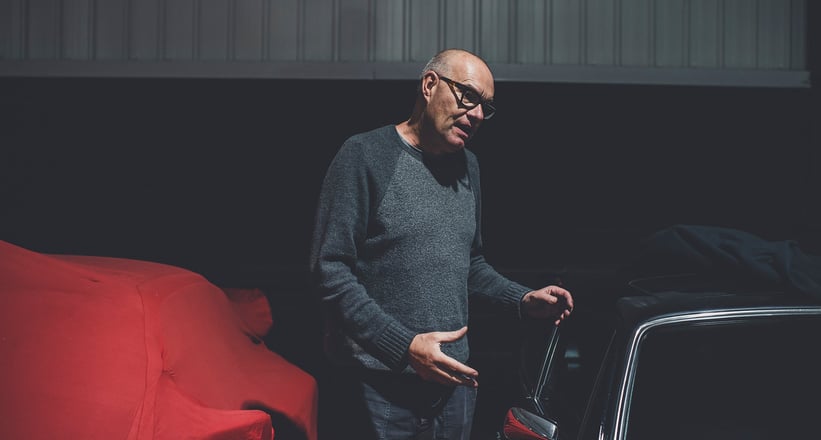 "It was a relatively high-cost item, but it was worth taking the risk. And within two weeks the gods were with us. The numberplate RS38 came up for sale. I had to buy it. We just sold it to a new, but great customer who's building a really nice Porsche collection."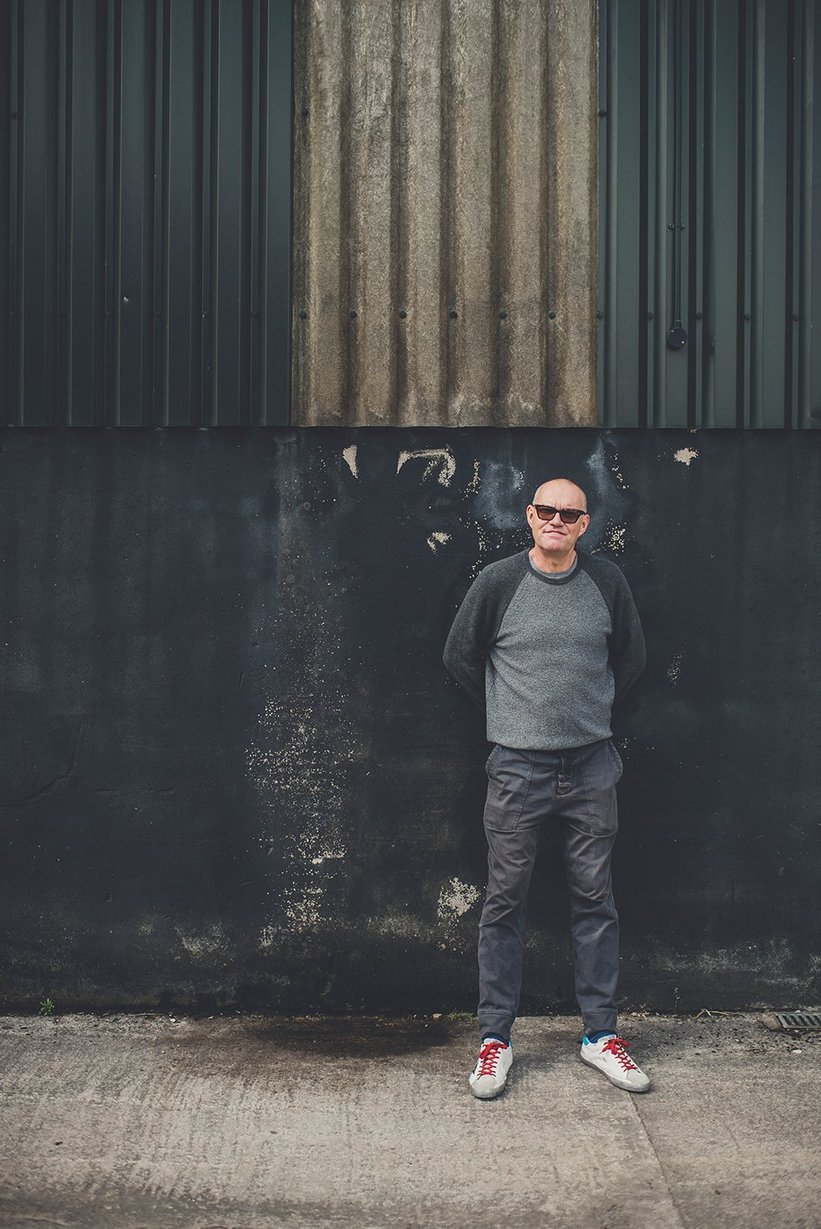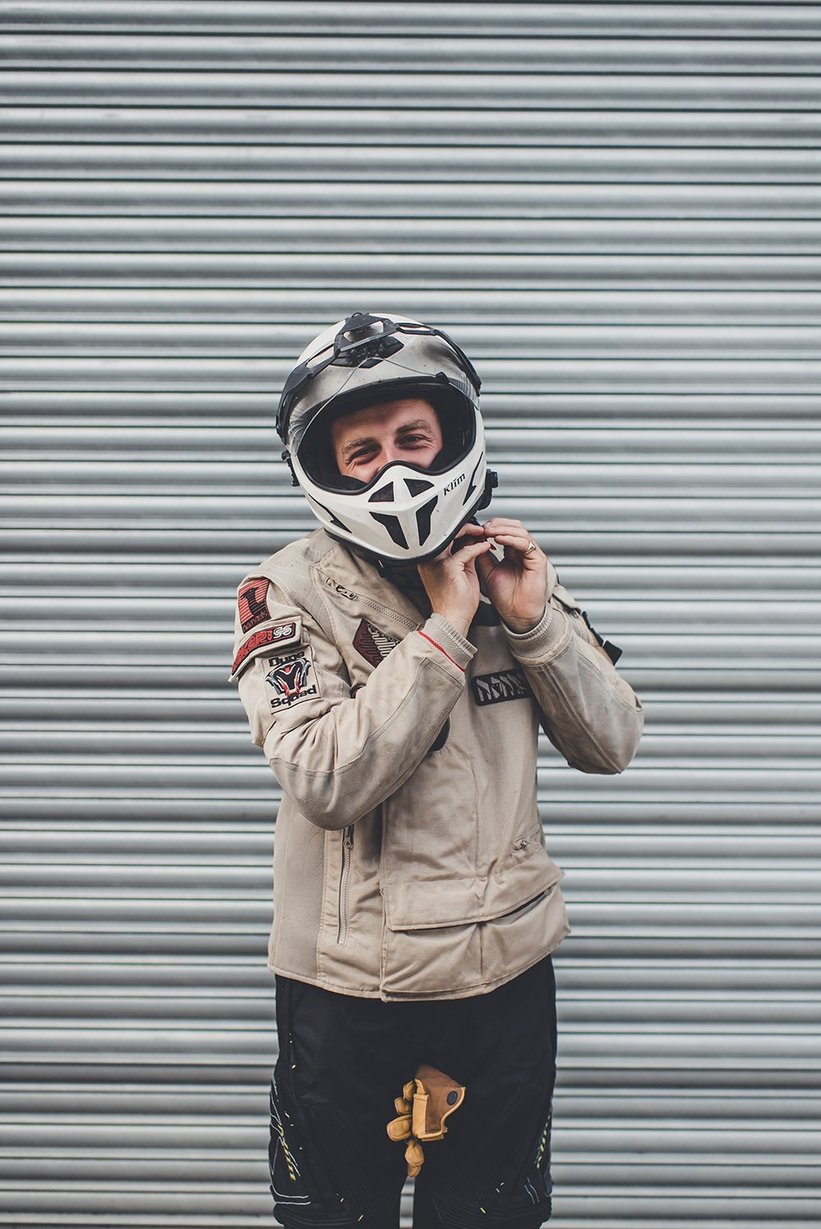 The market has been an interesting place in the last 18 months. While things could have been really bad, many dealers, including Hairpin, have seen a steady flow of good business where people are perhaps keen to make the most of their passion while they still can.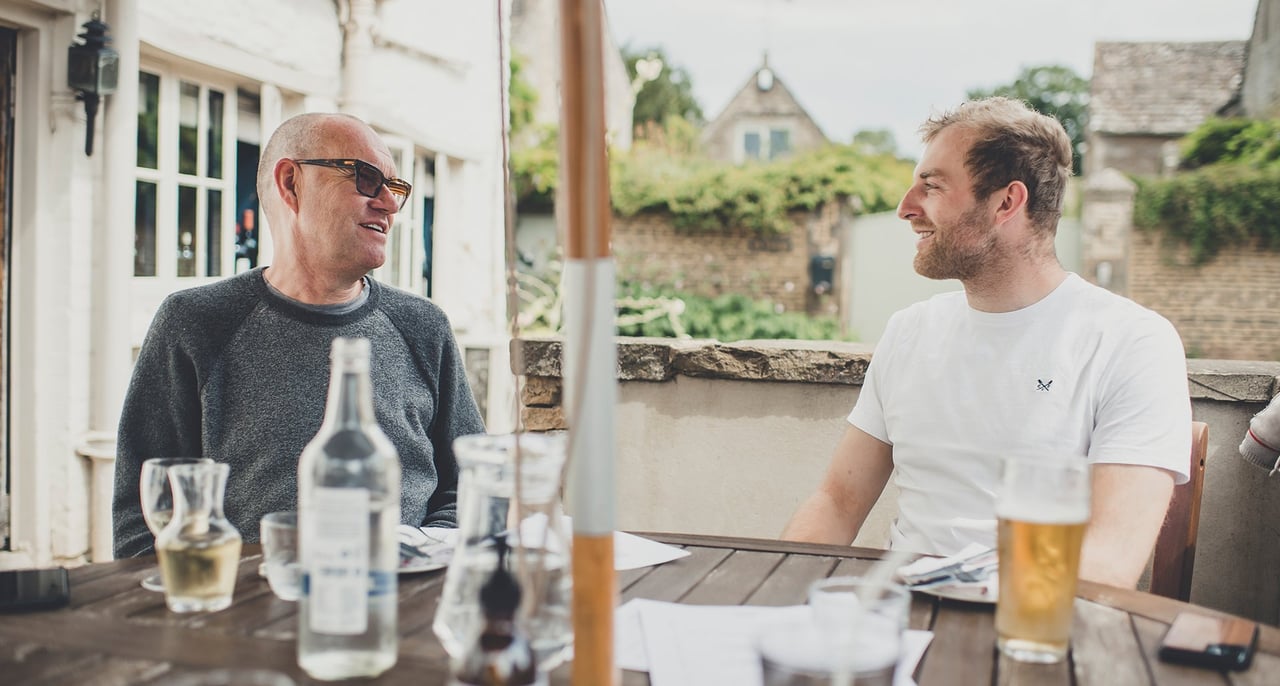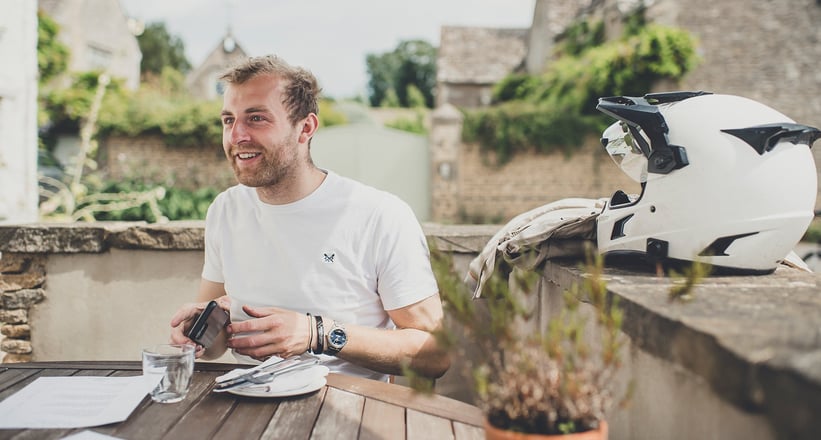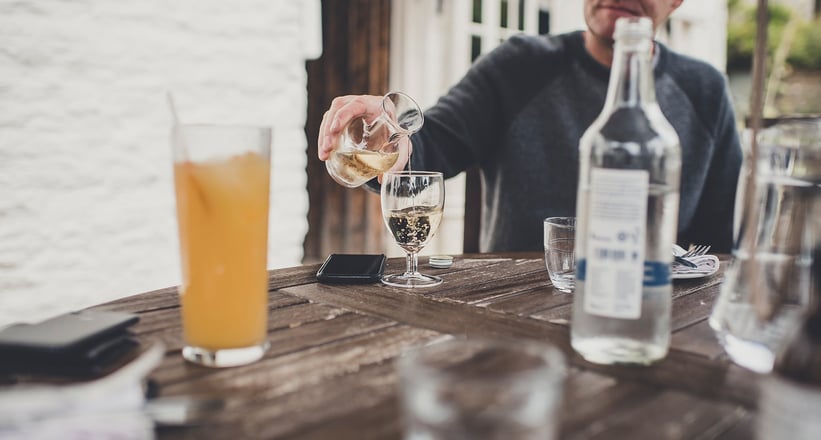 "The sense of freedom is incredible; it's been hard for all of us with the restrictions that were placed on our lives. But we were also surprised how we adapted. During this pandemic we have also had the announcement that the end of petrol cars is nigh and that has really focused the marketplace. I think people will travel less for transport, maybe driving will again become a more fun pursuit rather than for need."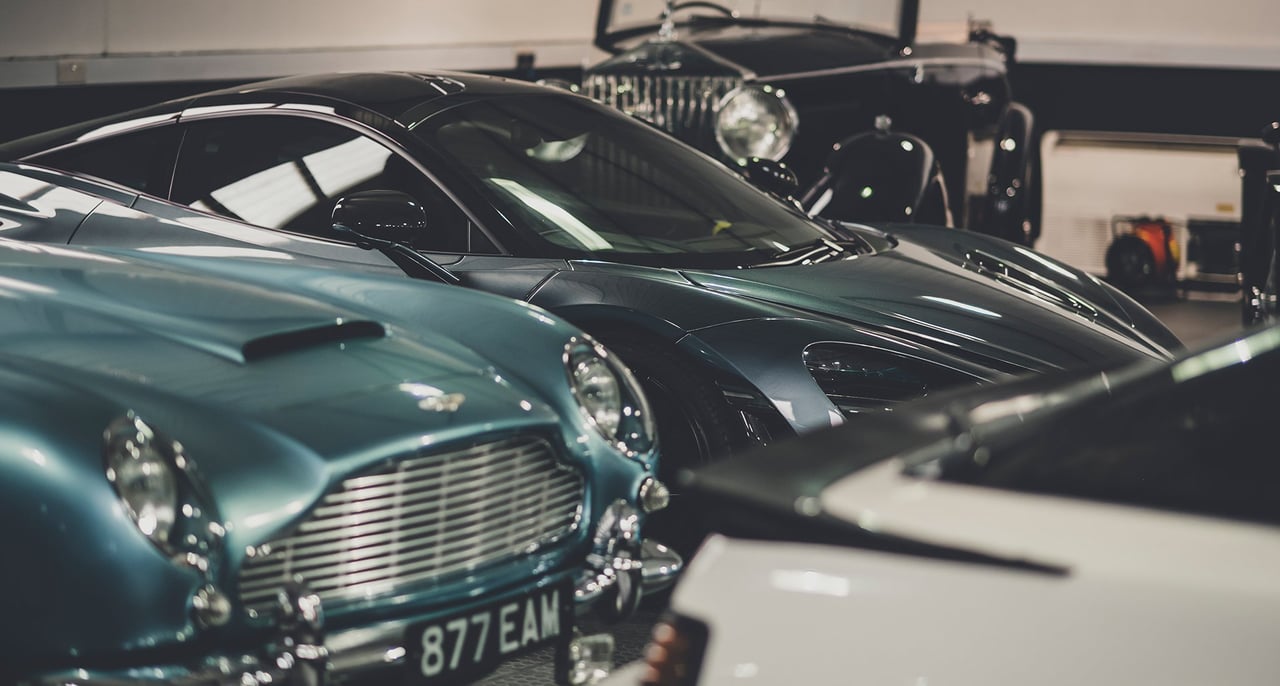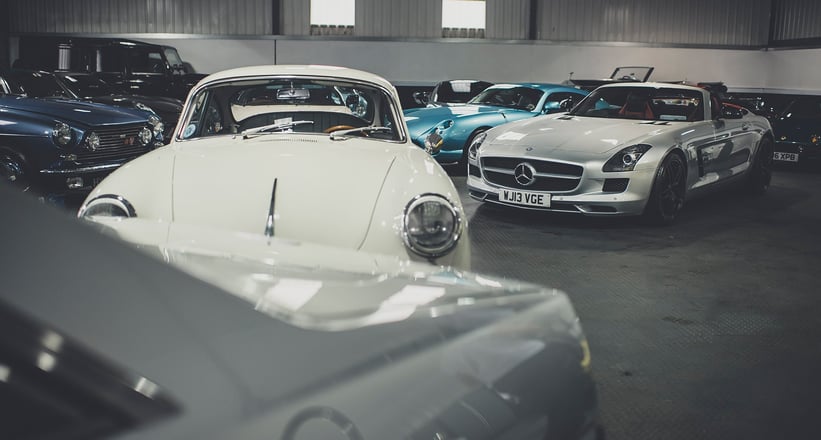 It is indeed a valid point, and maybe one day we will only be able to enjoy our passion in static museums. Let's hope not, the development of modern fuels with brands such as Porsche spending huge amounts of money is a sign that we won't give up without a fight. I ask Dickens how much he is drawn to a car by its aesthetics.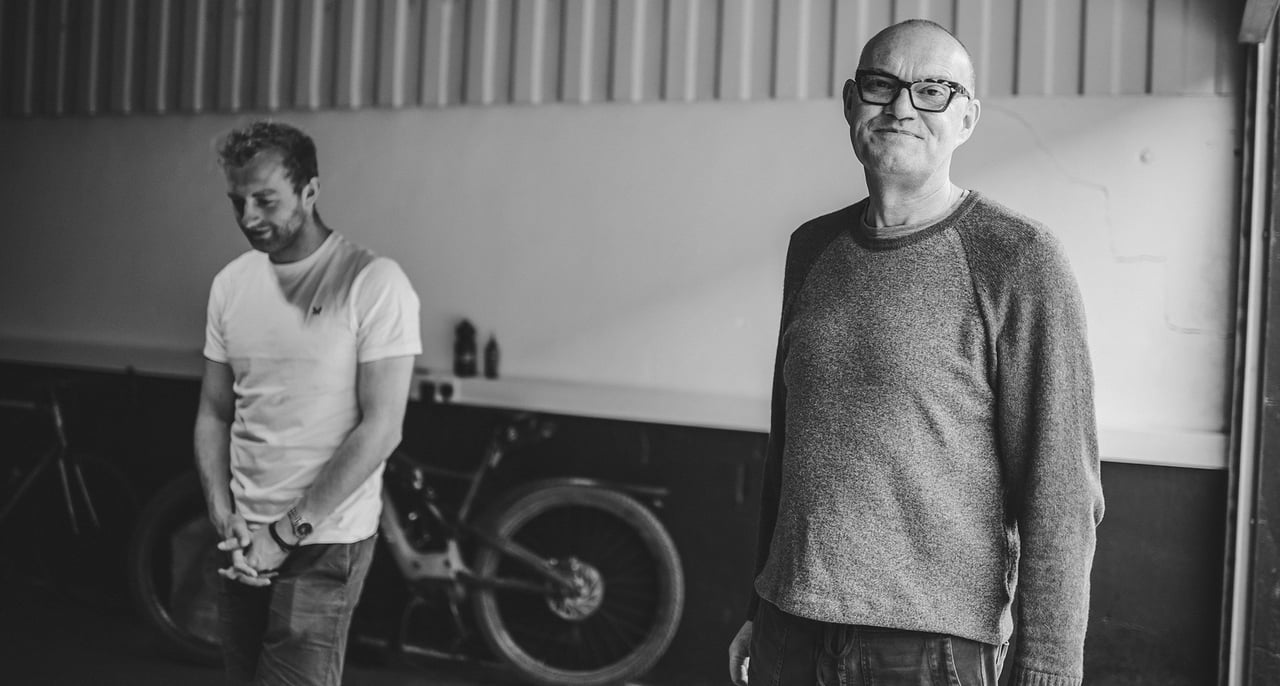 "I love the styling of a car, it's the first introduction you have to it. Then you interact with the car, feel the quality and textures, then you drive. The driving aspect almost then makes you rethink the looks in positive and negative ways, but cars are more than just aesthetics, it has to be the whole package to be truly great."
Photos: Amy Shore © 2021