SeeRed and GP100 at Donington Park 2006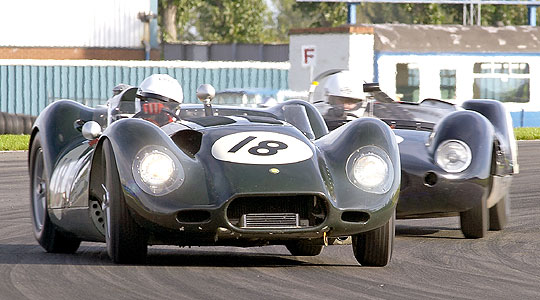 SeeRed is the flagship event for the Vintage Sports-Car Club and is staged each year at Donington Park, being, as its name implies, a celebration of all cars Italian. This year however our Latin friends were superseded by a tribute to 100 years of Grand Prix racing with the VSCC bringing together cars from every era of motor sport for this event held over last weekend.
It was two days full of contrasts both in the weather, with grey autumn mist, a huge downpour for a couple of Sunday morning's practice sessions, through to beautiful autumn sunshine for most of the races and action on the track that mirrored the diverse weather with races for cars from the Edwardian period to post-1971 ground-effect F1 machinery. To complete the 100-Year theme there several high speed demo runs by Paul Osborne in his 1993 F1 Ferrari F93A and a static display of Grand Prix cars that included one of the latest Honda F1 machines with No.3 team driver Anthony Davidson on hand to sign autographs.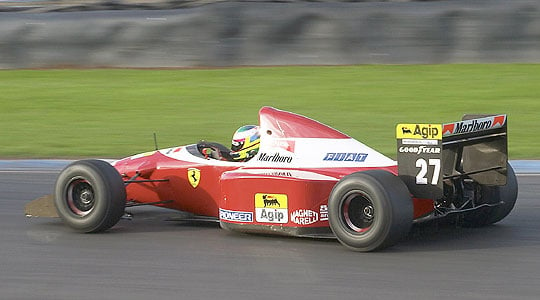 Car racing action started on Saturday afternoon with a one hour round of the Sports Racing Masters series, victory going to the "Chiles" father and son team in their 1964 Lola T70 Spyder. To close the proceedings on Saturday there was a two hour team relay race for Pre-War sports cars, 22 teams entered with an amazing total of 81 cars taking to the track during the race. It was a wonderful sight to see Blower Bentleys, Aston Martin Ulsters, PB MGs, Bugattis and Alfa Monzas battling it out around Donington. With some of the team names giving you an idea as to their allegiance I'll leave you to try and work them out, there were, the Nash Men, The Talboteers, Octagon Racers and Austin Powers to name but a few.

In the end, and on handicap, Ecurie Lapin Blanc pulled it out of the hat (pun intended) to bring their HRGs home first.

Sunday was very much the 100-Year tribute day with races for the Edwardians right the way through to the 1970s Thoroughbred Grand Prix Championship. To see cars the best part of 100 years old, made largely of wood and wire, being hurled around Donington at unbelievable speeds was alone worth the trip. The Williams Trophy race, named in honour of Monaco's first winner, Englishman Grover Williams, saw no less that 16 Bugattis take the grid with victory going to Charles Dean in his Bugatti Type 51.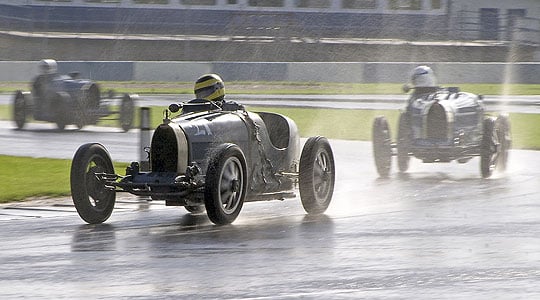 The veteran and vintage boys didn't have it all to themselves for later in the afternoon Joaquin Folch took victory in the TGP race driving his Parmalat Brabham BT49C and the crowd were treated to wonderful dice between Gary Pearson, Lister Jaguar, and Graham Dodd, Cooper Monaco, during the BRDC '50s Sports Car race with the honours eventually going to Gary.

Next year should see a return to the usual format of a sea of red for SeeRed, so if the entry and racing are as good as this year's we are all in for a treat.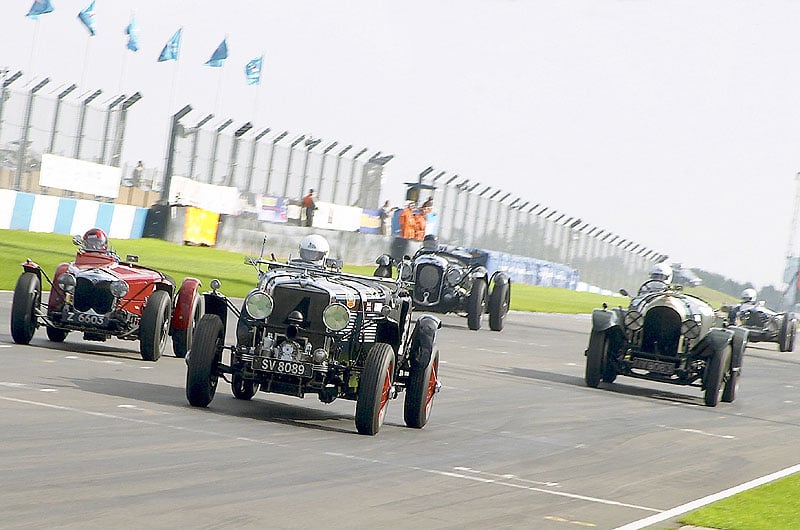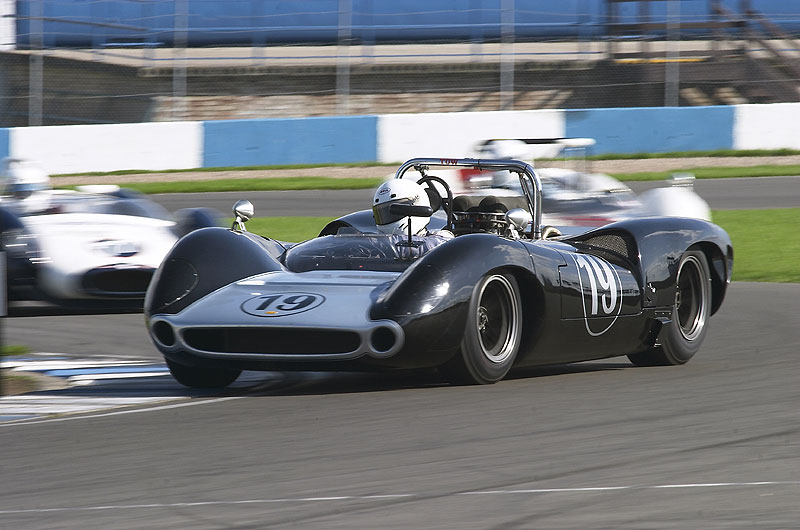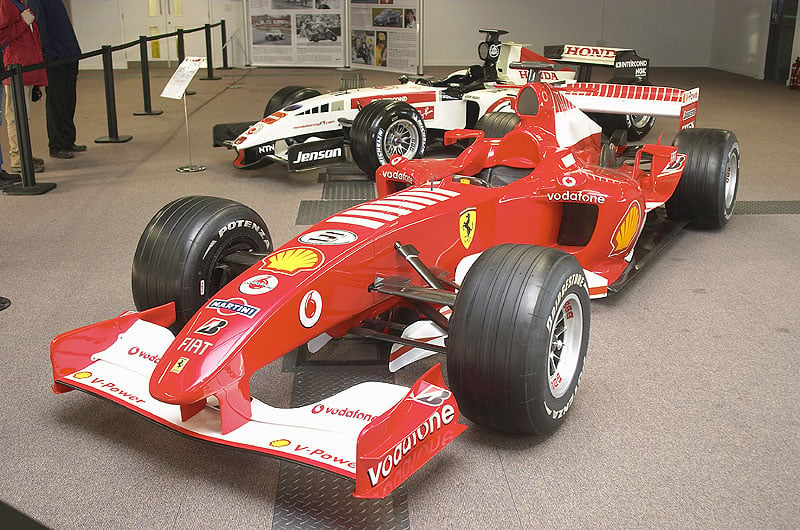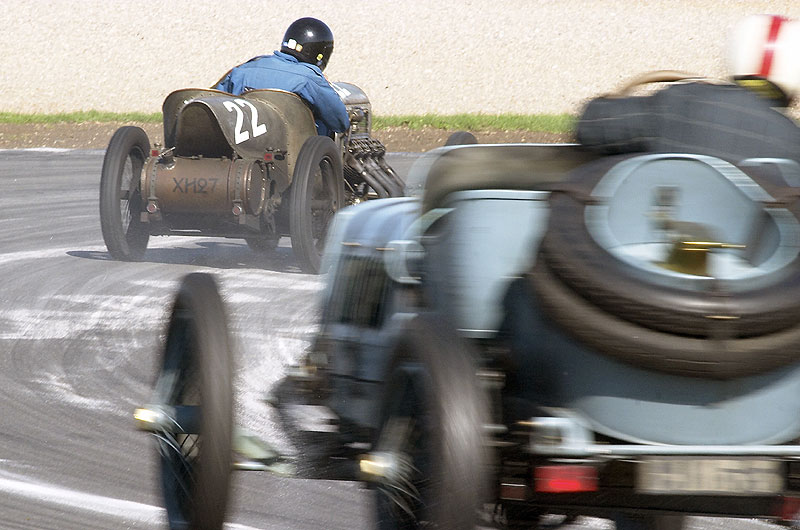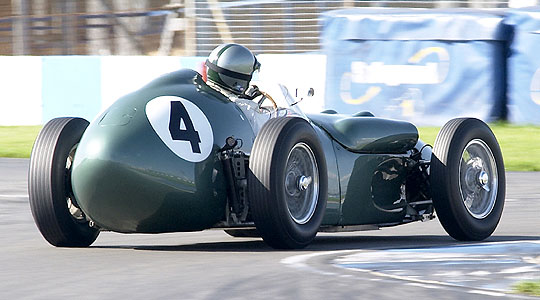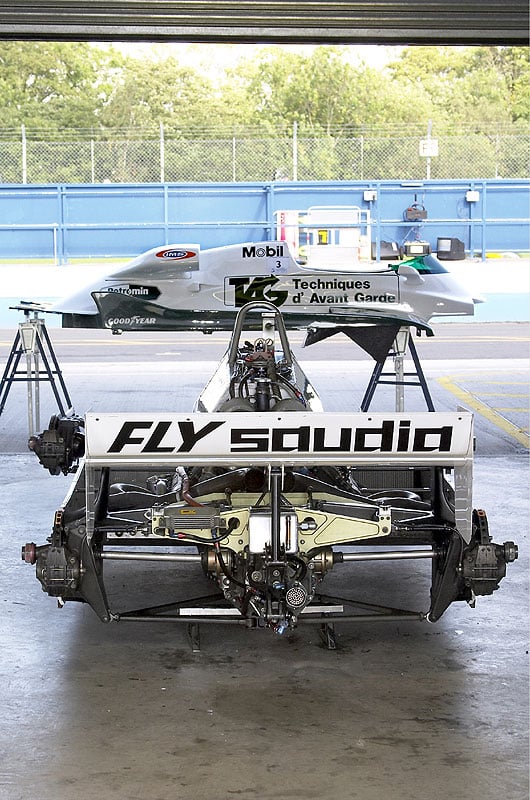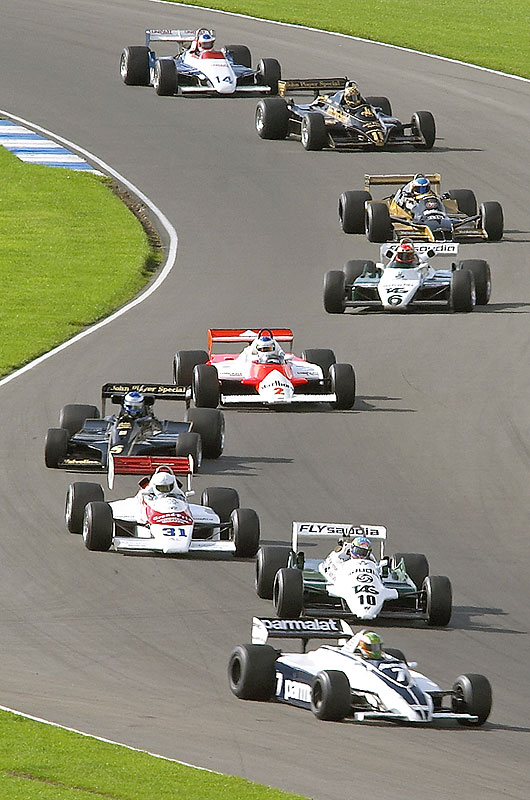 Words/Photos - Roger Dixon - all strictly copyright
---
ClassicInside - The Classic Driver Newsletter
Free Subscription!