Rolls-Royce Wraith: Ghoul in Geneva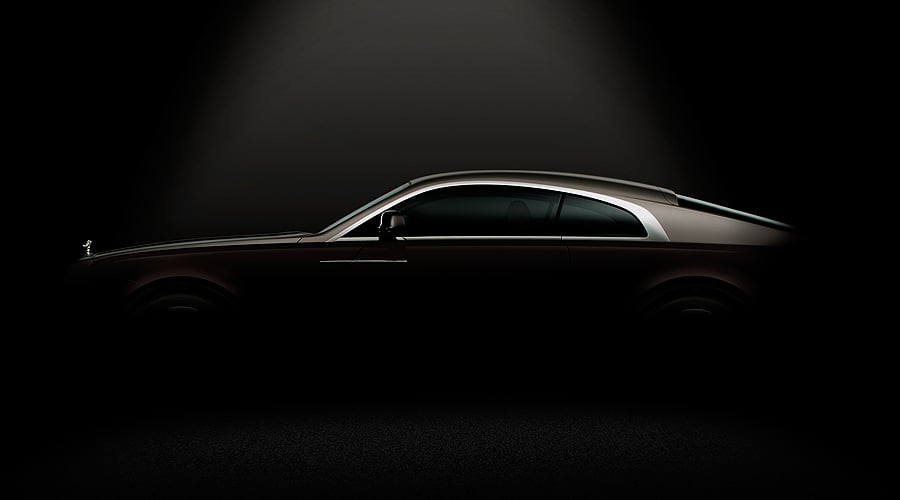 A new spectre is coming – and it answers to the name of 'Wraith'. From Autumn 2013 the most powerful Rolls-Royce ever will glide across the boulevards of the world. It will be revealed in early March at the Geneva Motor Show.
The new apparition will join the Phantom and the Ghost in Rolls-Royce's range. With the Wraith, Rolls-Royce is reprising a name last used in 1938, and it will be the most powerful Rolls-Royce to date. Summarising the new car, company CEO Torsten Müller-Ötvös said, "The Wraith alludes to an almost imperceptible but powerful force, something rare, agile and potent, a spirit that will not be tethered to the earth. It is the perfect name for our new model."
What Müller-Ötvös hasn't confirmed yet is what earthly form the car will take – but the Wraith is almost certain to be a coupé derived from the Ghost, no doubt with ever-so-slightly more focused driving dynamics and sporting looks to match. He has told the market to "expect the boldest design, the most dramatic performance and the most powerful Rolls-Royce that has ever played host to the famous Spirit of Ecstasy figurine". As a result, the Wraith's V12 will produce something in the region of 600bhp.
Perfect to spook the likes of Bentley.
Rolls-Royce will be providing further information on a weekly basis over the coming weeks; follow us on Twitter for more news as it emerges.
Text: Classic Driver
Photos: Rolls-Royce