Rolls-Royce Phantom Drophead Coupé


Detailed pictures of the long-awaited Phantom Drophead Coupé have at last been released. And on Sunday 7th January, the new convertible itself – Rolls-Royce's first such car since the Corniche of 2002 – will be formally unveiled at the Detroit Motor Show.

It's no surprise that the Drophead Coupé is a spectacular feat of engineering and design. Clearly a development of the current Phantom, the new two-door, four-seat convertible nevertheless uses 1300 newly-developed parts, including a number of features first seen on 100EX, the experimental model shown by Rolls-Royce in 2004. Immediately noticeable are the brushed steel bonnet and A-pillar, plus the teak decking for the rear hood cover.

Says Chief Designer Ian Cameron, "This car gave us the chance to think about the very nature of convertible motoring and in particular what it means to Rolls-Royce. Above all we were determined to make this car a joy to live with and engineered it to give years of effortless service to its owner."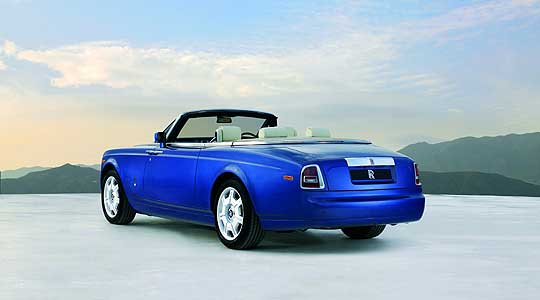 Front opening coach doors have been homologated for the new car and add considerably to the ease of access to the rear seat, as well as to the overall aesthetics. Unique to Rolls-Royce, the doors dramatically transform the Phantom Drophead Coupé's looks, giving a side profile reminiscent of classic sports cars of the 1960s. They are also important in aiding the overall stiffness of the body, as the rear hinged doors allow for an uninterrupted A-pillar.

Luggage is housed within a picnic boot, a split tail compartment that opens in two parts giving easy access to the 315 litres of space. The lower tailgate provides a comfortable seating platform for two adults when lowered. Careful engineering of the folding soft-top roof means that it stows in a relatively small space resulting in a luggage compartment that remains unaffected regardless of whether the roof is up or down.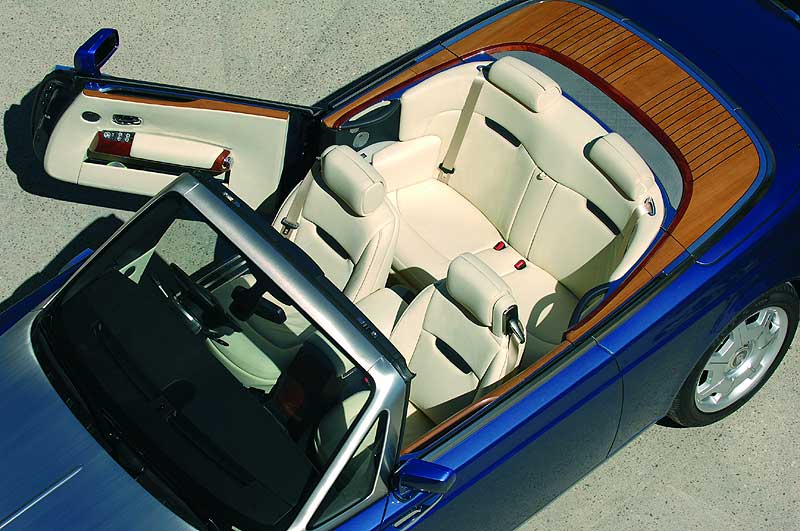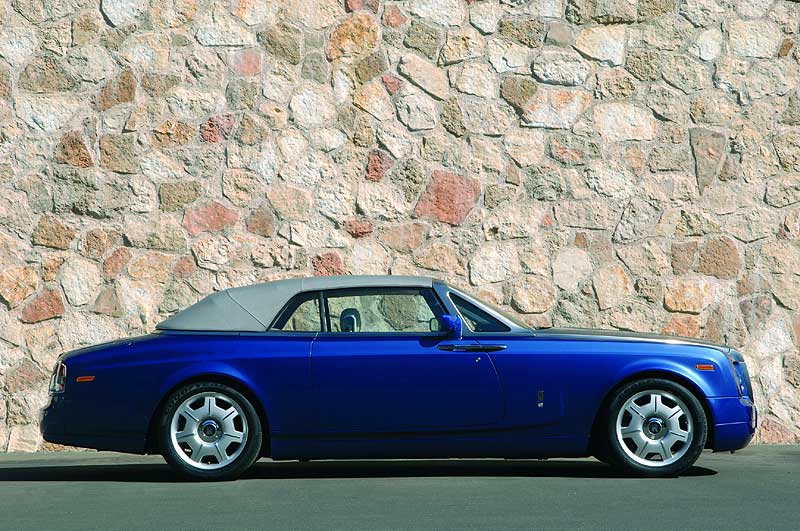 The fabric hood is the largest of any modern convertible car and its acoustic insulation is exemplary. Five layers of material ensure that the cabin remains a serene space, even at speed. Lined with cashmere it has been tailored to stow in a relatively small space.

At the core of the Phantom Drophead Coupé is that advanced aluminium chassis, perhaps the single most significant component in delivering the marque's legendary refinement. Lightweight and exceptionally strong, it impacts positively on ride comfort, handling and safety. Handmade, it requires over 140 metres of welding in each chassis. Power is supplied by the same 6.75-litre naturally-aspirated V12 found in the current Phantom, giving a 0-60mph time of 5.7 seconds.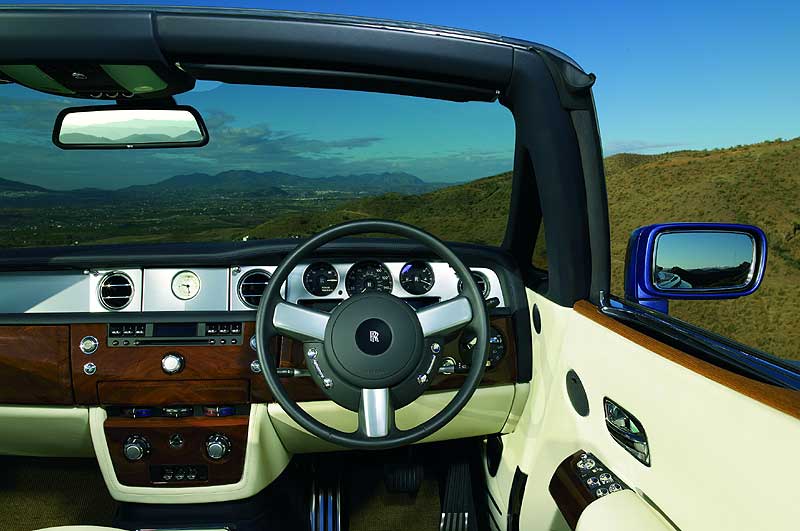 Rolls-Royce Motor Cars' Chairman and Chief Executive, Ian Robertson, said, "The saloon continues as the brand flagship, the Drophead leads us in a more informal direction, attracting new buyers to the marque."

Production of the new car will start in the summer of 2007, hand-built alongside the Phantom at Rolls-Royce Motor Cars' manufacturing plant at Goodwood.




Text: Charis Whitcombe
Photos: Rolls-Royce Motor Cars

---
ClassicInside - The Classic Driver Newsletter
Free Subscription!