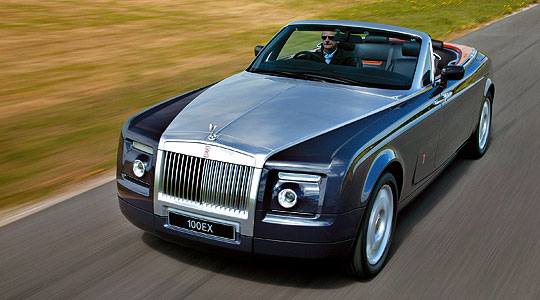 Rolls-Royce Motor Cars has today confirmed that a new model is to be built at the company's manufacturing plant at Goodwood, England. The new motor car, a two-door, four-seat convertible, is expected to be unveiled in 2007.
Codenamed RR02, the new model will be based on the same engineering principles as the Phantom and built using similar aluminium space-frame chassis technology. Its design is inspired by the Rolls-Royce Centenary experimental car, named 100EX, which was unveiled at the Geneva motor show in March 2004 - although it will be slightly smaller. Power will come from a 6.75 litre, V12 engine, which the new model will share with the Rolls-Royce Phantom.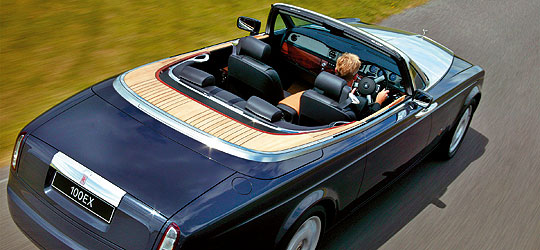 Speaking at Rolls-Royce Head Office at Goodwood, sales and marketing director, Howard Mosher, said, "This is a wonderful day for Rolls-Royce Motor Cars and another milestone in the brand's history. The success of the Phantom has given us a solid foundation for the future from which we can now take this next important step. Convertible motor cars have always played a central part in the 100 year history of Rolls-Royce and I am delighted that we can take this tradition forward with a cutting edge, 21st century design."
This new Convertible will be the second Rolls-Royce model to be hand-built at the company's head office and manufacturing plant in Goodwood, England.
Text & Photos: Rolls-Royce