On the Rocks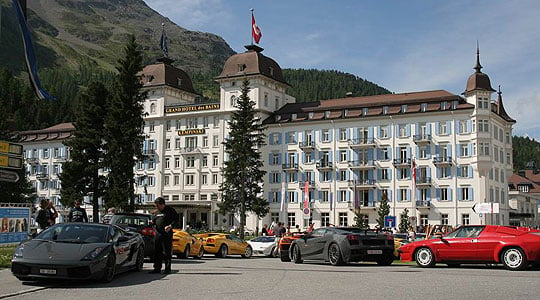 "Lamborghini meets St. Moritz" said the invitation and, in response, herds of Lamborghini owners flowed out of Switzerland, Italy and nearby Germany.

Some 200 participants brought 120 vehicles to the event, representing almost every model type in the professional history of Ferruccio Lamborghini and Automobili Lamborghini SpA. There was Espada and Countach, Miura and Urraco – plus Diablo and Islero, a monstrous Lamborghini LM, not to mention many variants of the current Murciélago and Gallardo.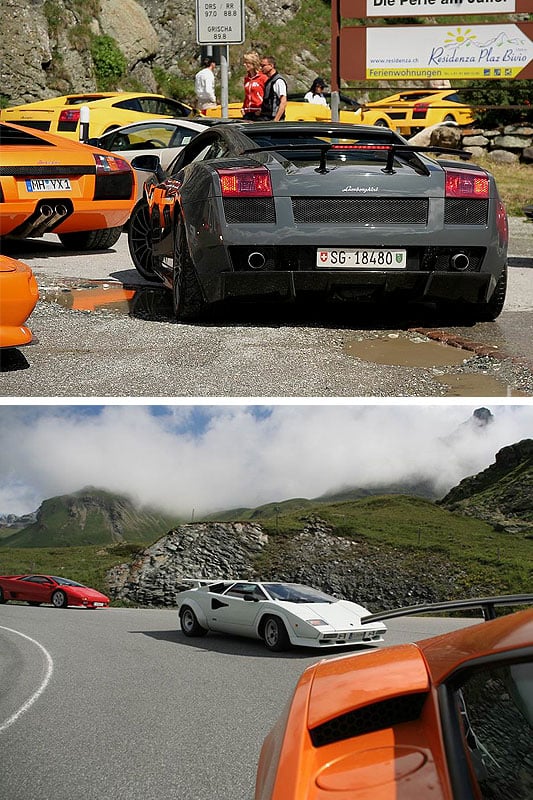 Sitting comfortably within the lifestyle and fashion metropolis of the Alps that is St Moritz was the ArtiMarca Shop – a designer boutique furnished specially for the weekend in the Hotel Kempinski. Exhibits from Sant'Agata had been brought to grace these temporary surroundings. Also brought from Italy were such special vehicles as a red Lamborghini 350 GT and 25th Anniversary model Countach. The newest supercars were on view beside them: Murciélago LP 640, Gallardo Spyder and Gallardo Superleggera, in all variants and many colours.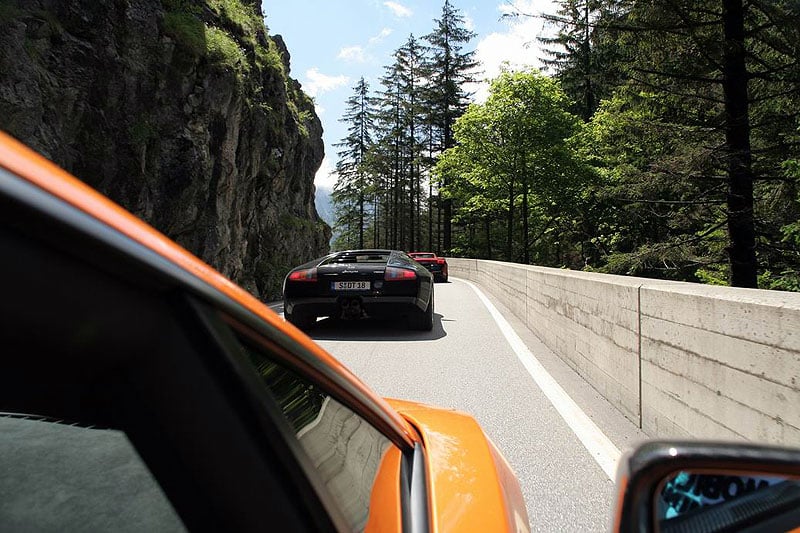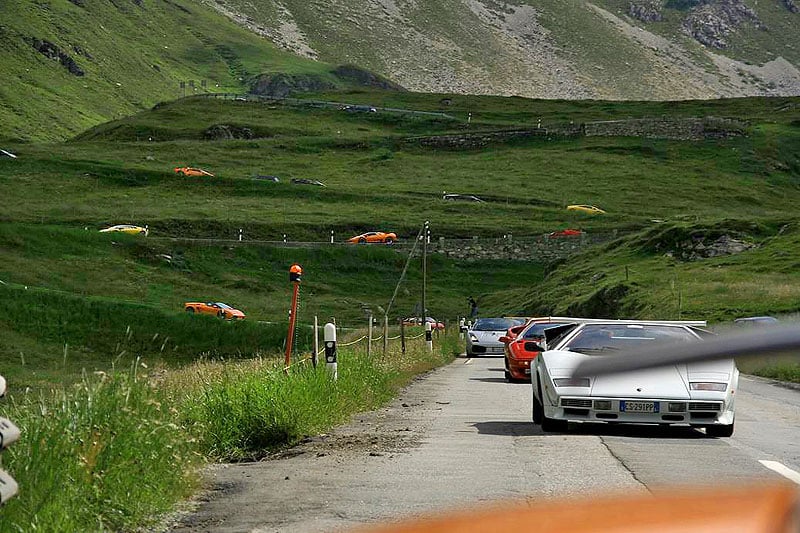 Legendary test-driver Valentino Balboni, whose name is so closely linked with Lamborghini, was appropriately present. After the gala dinner on the Saturday evening, a film was shown in which Valentino talked with emotion about 40 years of Lamborghini.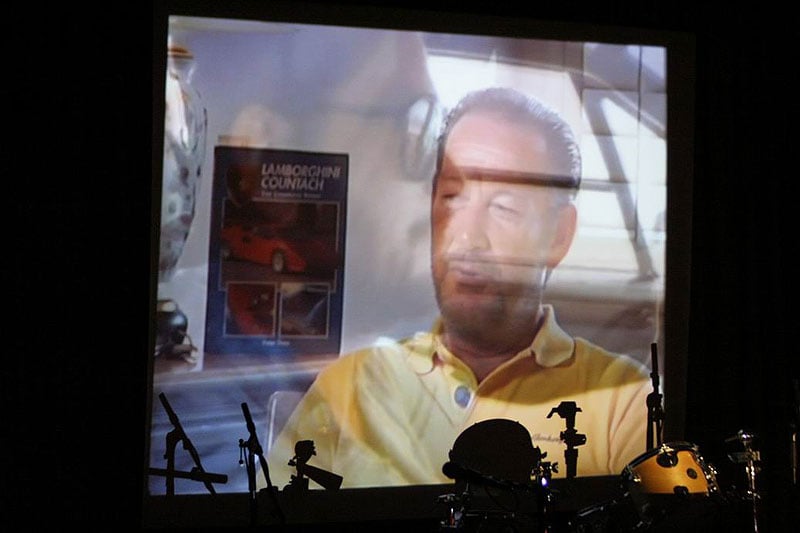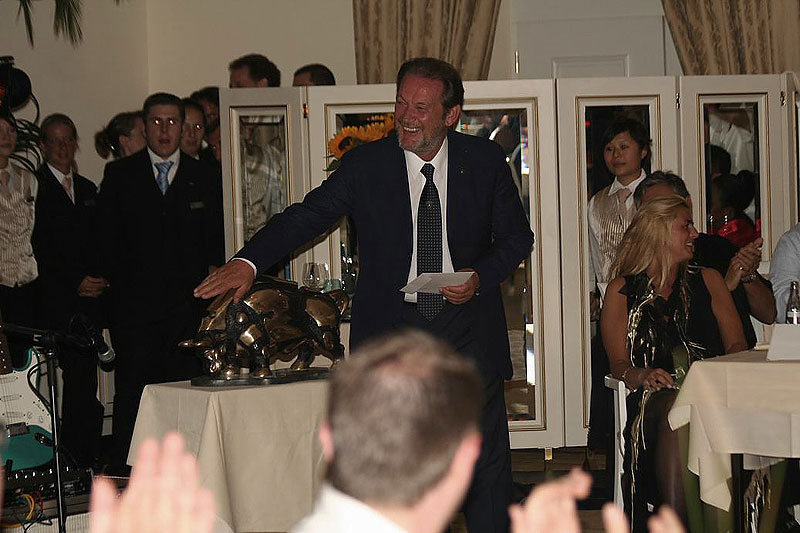 Title sponsor of the meeting was Lamborghini Zürich, part of the Schmohl AG group. Also present were Lamborghini-Veredler BF-Performance – with a Murciélago LP 660 (uprated) and a Gallardo Spyder sporting aerodynamic additions and an improved interior – as well as Classic Driver dealers Lamborghini Porrentruy, Lamborghini St. Gallen and Bentley & Lamborghini Stuttgart. Robert Forstner, managing director of the Stuttgart dealership, had a lot on his plate: he was no doubt thinking about the Driving Academy taking place from 2nd to 3rd July 2007 on the Adria International Raceway (www.adriaraceway.com). This meeting offered non-Lamborghini owners the chance to drive the newest models on both road and track. For more details www.lamborghiniacademy.com.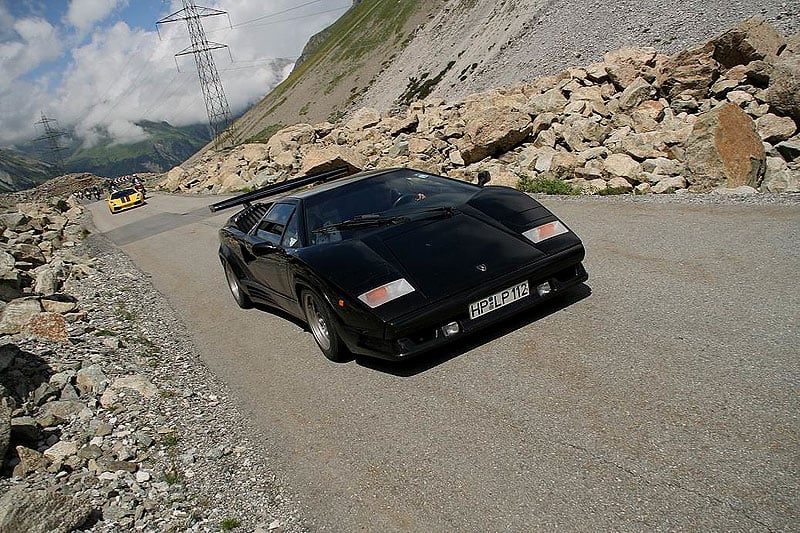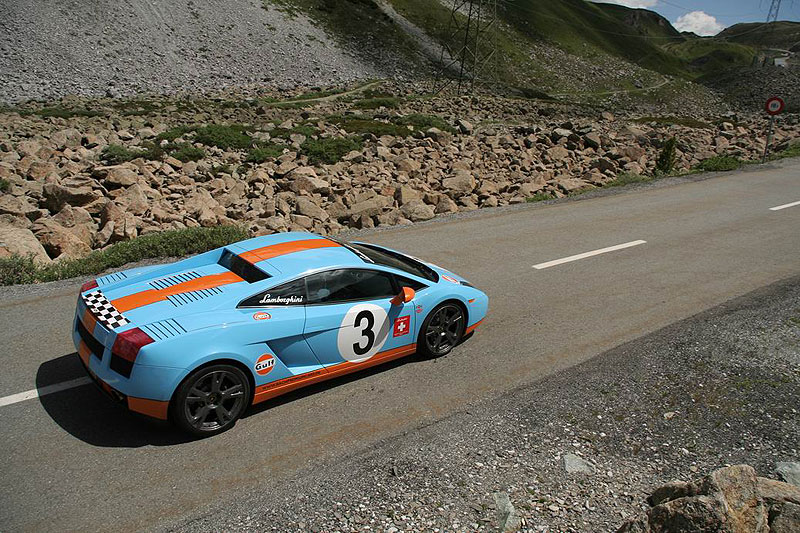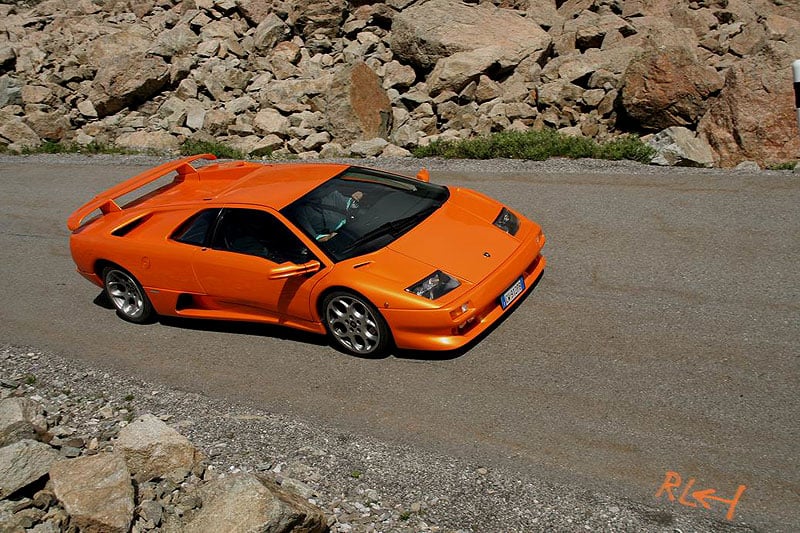 On our three-day programme, the time was spent driving, dining and discussing; or perhaps taking a sightseeing trip by helicopter. I had the pleasure of experiencing first the Superleggera, and then the 350 GT as a car from which to take photographs on the Alpine roads. This latter supercar is hard, honest and Italian: one needs a fast focus, a calm hand and a slim waist in order to take photographs from the window.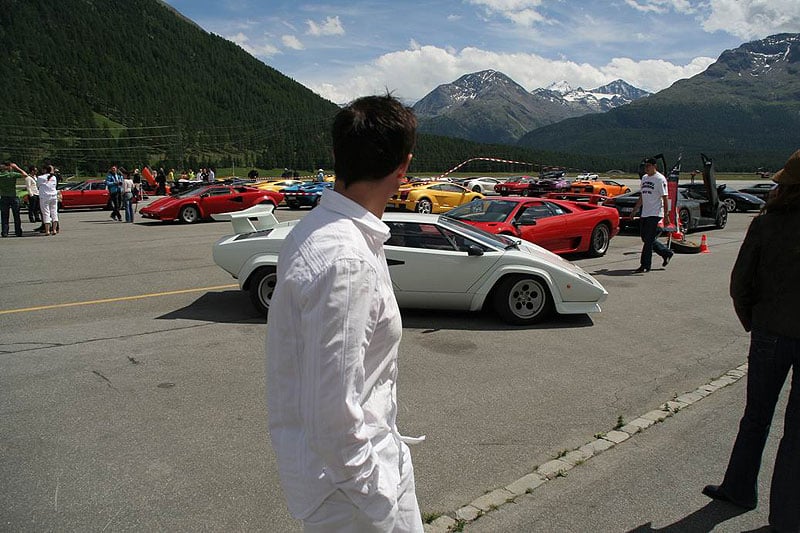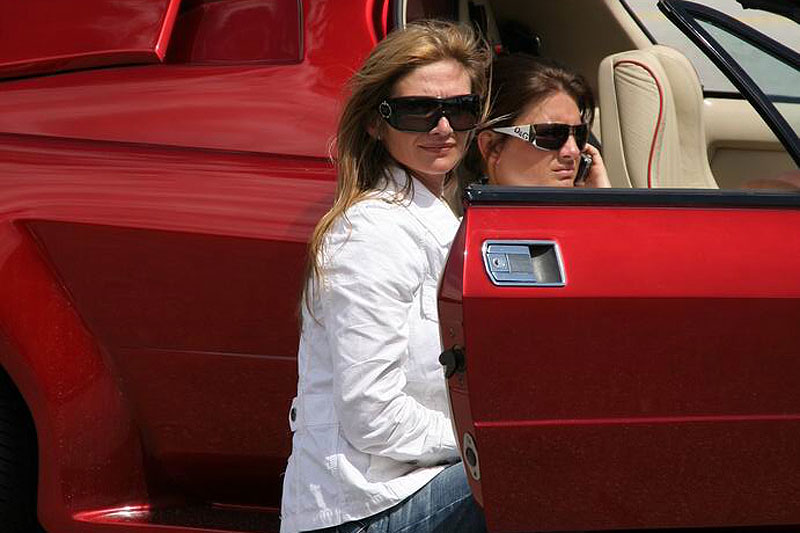 The cows at the side of the twisting roads through the Julierpass and Malojapass looked with interest at the loud bulls driving past. Meanwhile, the locals varied in their attitudes – expressing everying from joy, to envy, to angry insults – yet our engines roared on regardless. Lamborghinis are loved or hated; no one is ever non-commital about the bulls of Sant'Agata.





It remains only for me to congratulate the organisers – in particular, the two people who had the vision to see this event through: Stefan Sehring and Olive Bruetsch.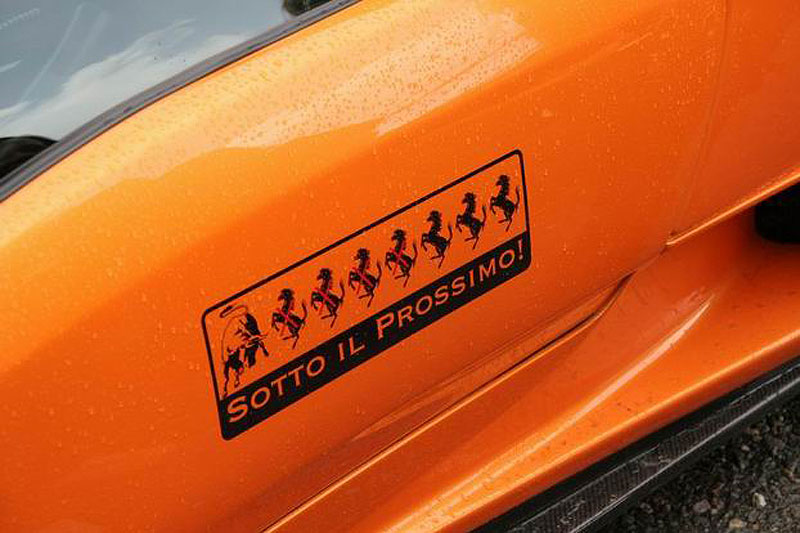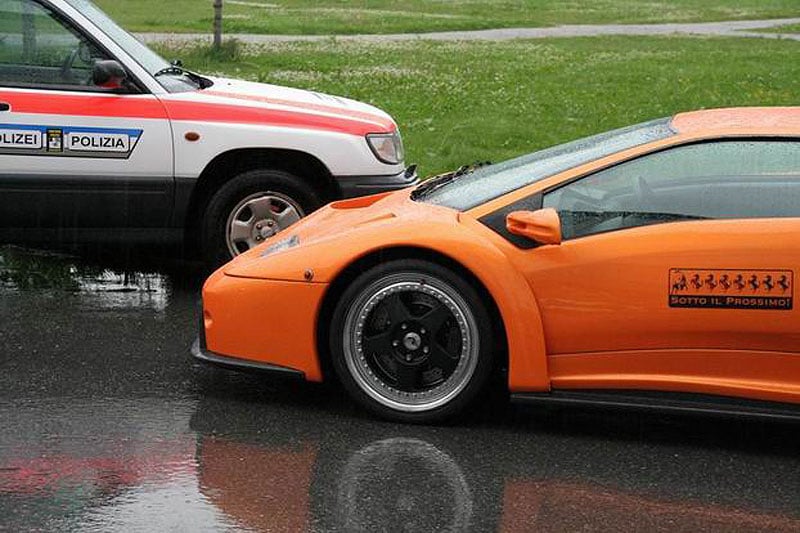 But the last word goes to the wicked Italian 'horse-butcher' and his orange Diablo with its 'SOTTO IL PROSSIMO!' livery.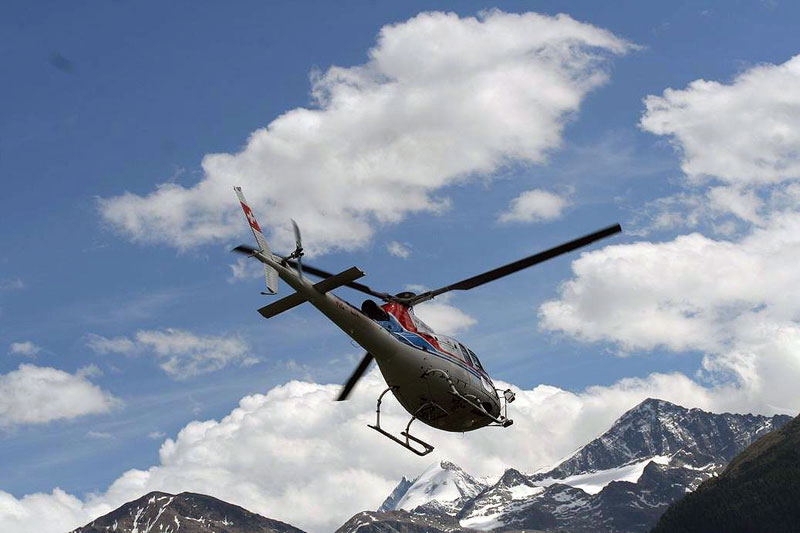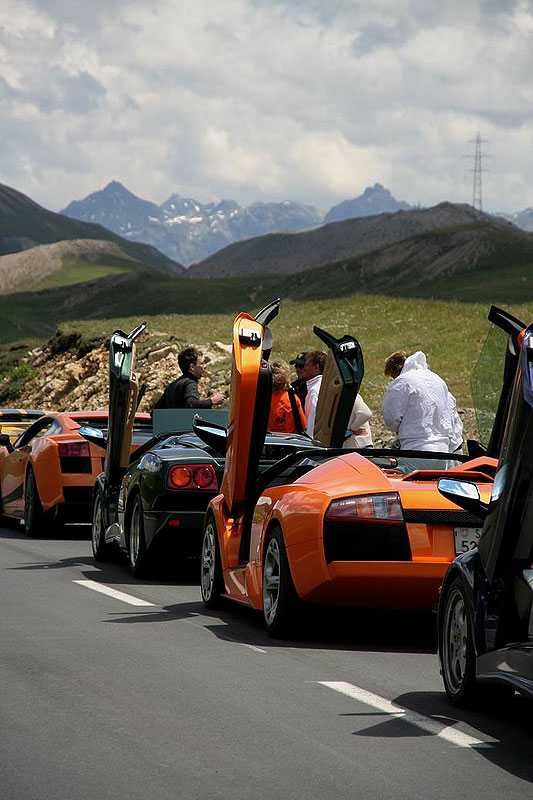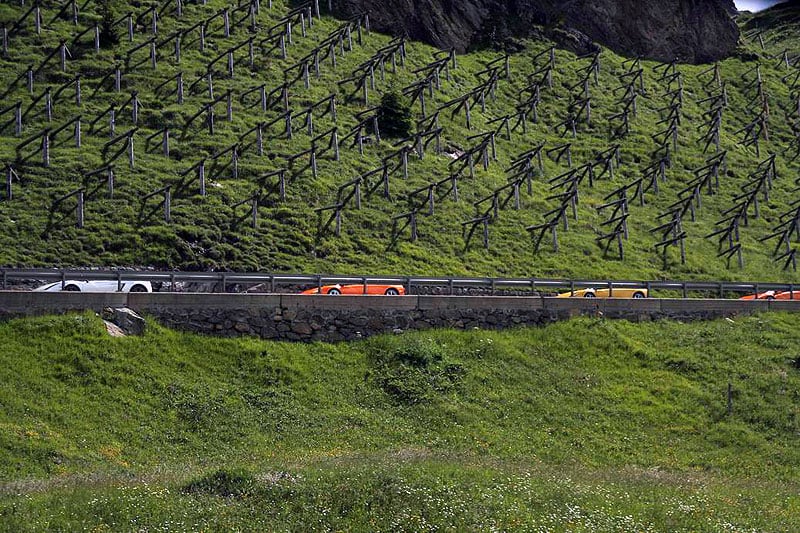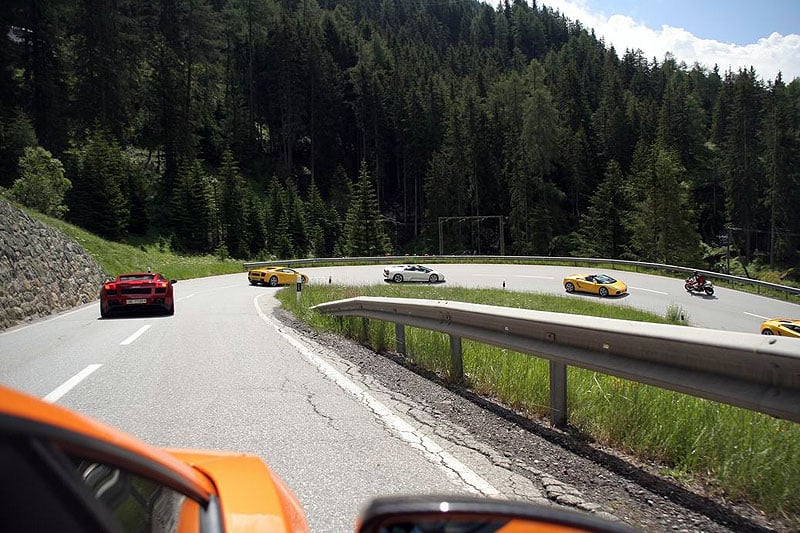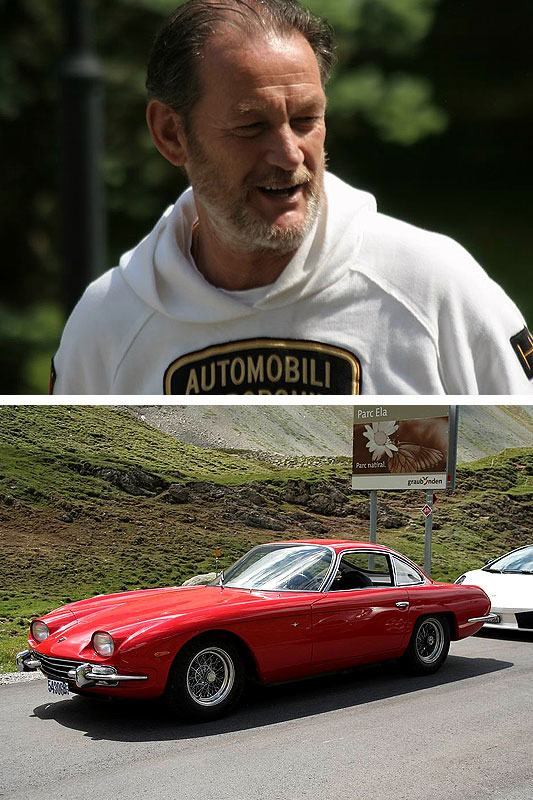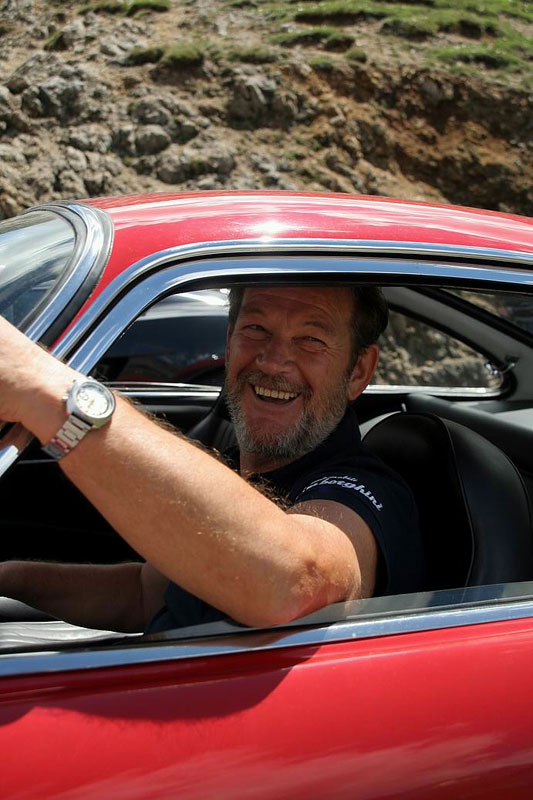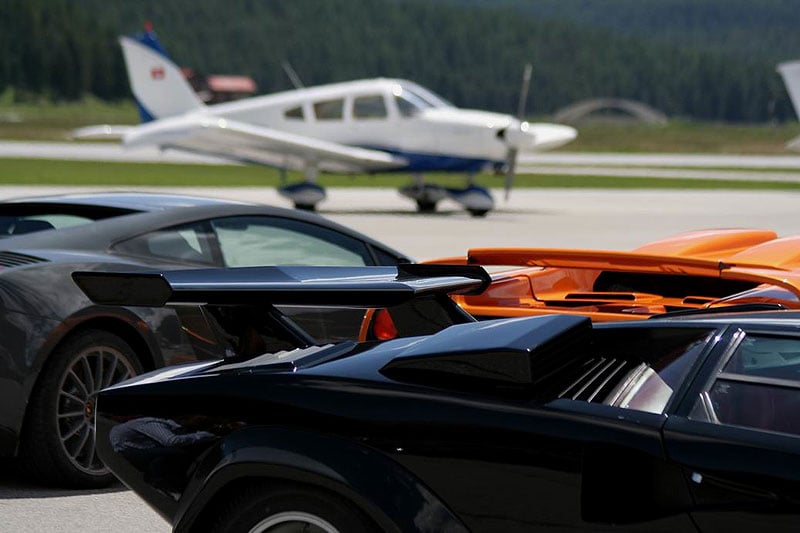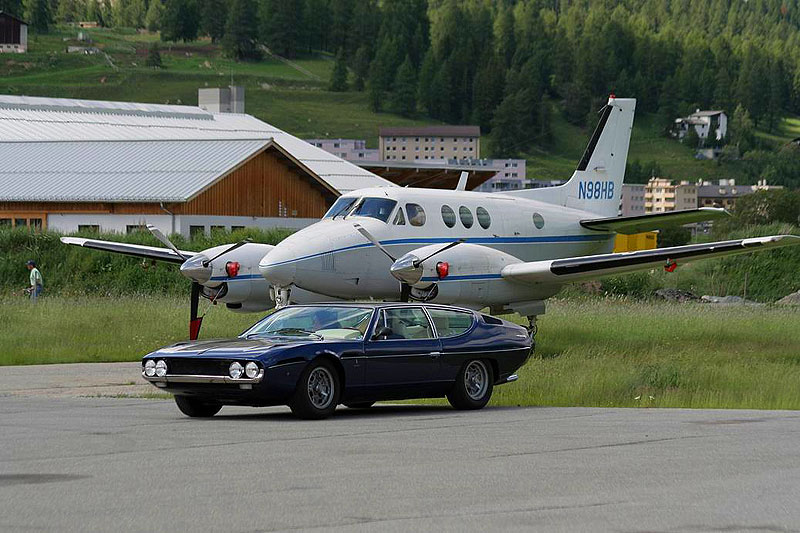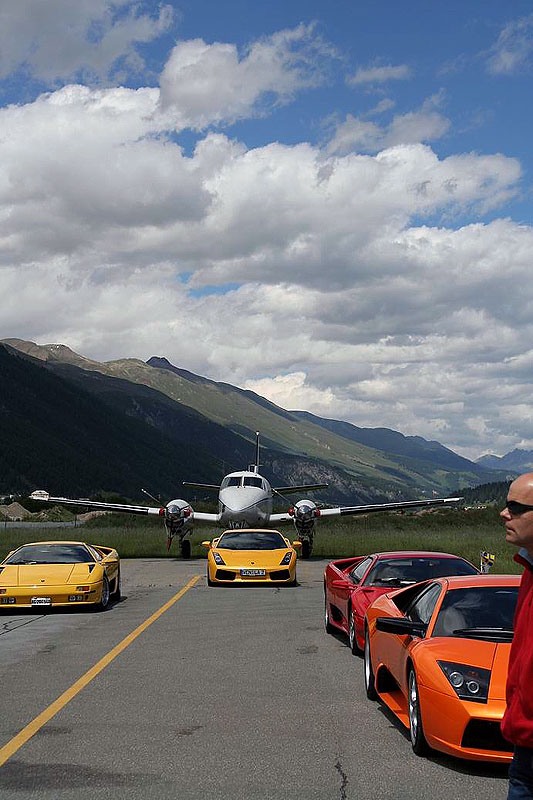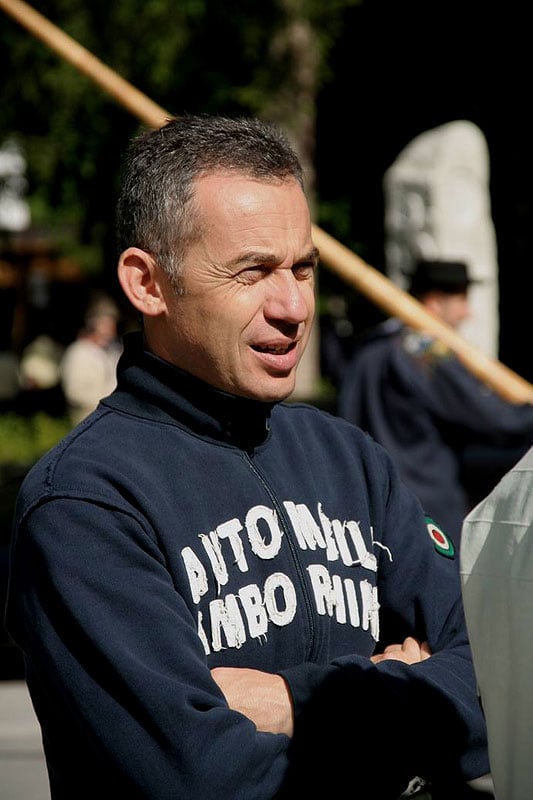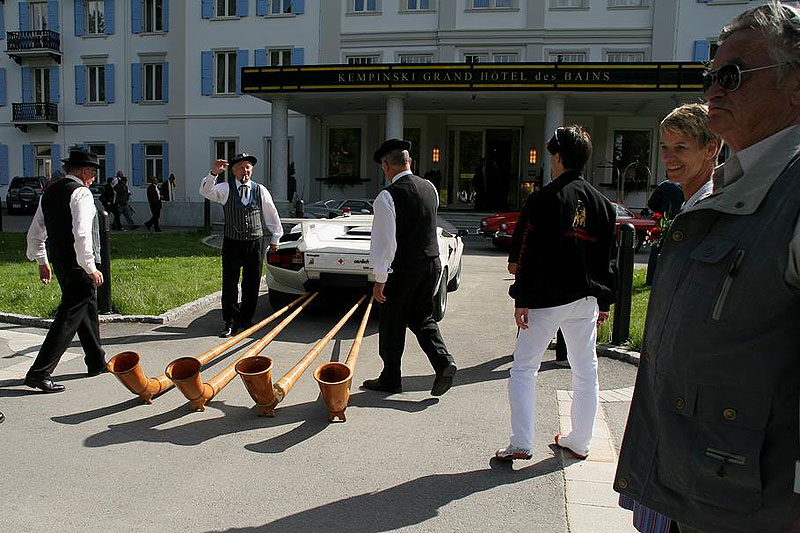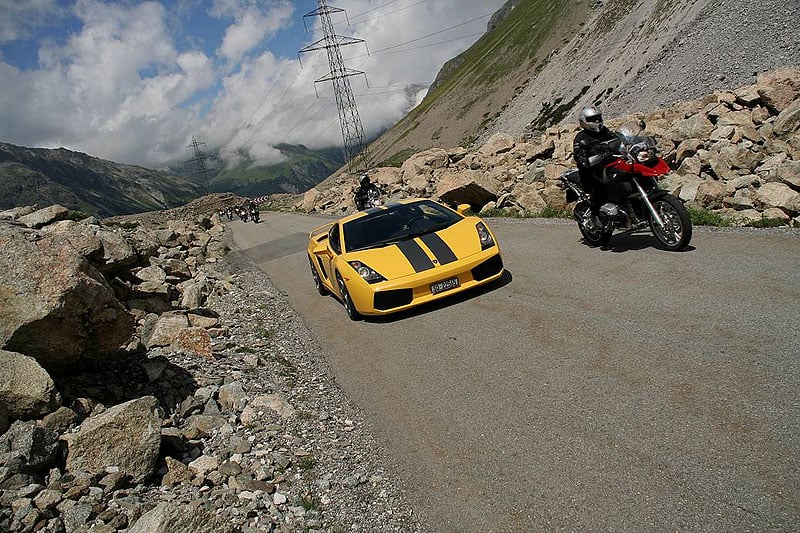 Text and Photos: Nanette Schärf
www.nanetteschaerf.com

---
ClassicInside - The Classic Driver Newsletter
Free Subscription!