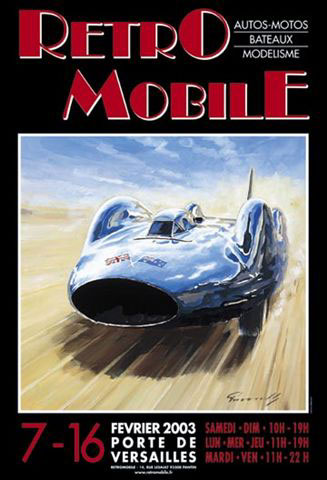 Man's desire to visit the very limits of speed on land or water is the theme behind this year's annual celebration of classic cars (and boats) at Rétromobile in Paris.
With the help of Lord Montagu of Beaulieu and the museum staff, several record breakers from 1920 to 1960 have been brought over to be on display in the French capital. These, together with the usual manufacturer, dealer and club displays make for another successful show.
Christie's will be holding their auction on Saturday 8th February at 19.30, an event that contains some very significant cars, including the Heineken collection as well as an original 1950's Ferrari 250 GT TDF and Aston Martin DB4GT. Please see our auction preview on Classic Driver for full details and lot list.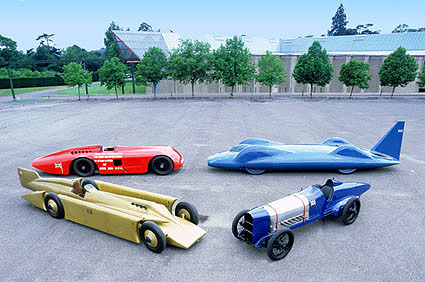 With more than 20.000 m2 of exhibition space, nearly 300 exhibitors showing cars, motorcycles, boats, spare parts, posters, paintings, works of art, toys, models, books, not forgetting some of the most historic motoring clubs, Rétromobile is sure to give pleasure to the 100,000+ visitors expected to attend.
Open from 7 to 16 February 2003 - Hall 2/1 at Paris Expo, porte de Versailles - Paris 15e.
Entry costs : 11 € (6,10 € for children 6 to 12 years).
Opening hours: Saturday/Sunday : 10/19h, Tuesday-Friday: 11/22h. Monday, Wednesday, Thursday: 11/19h.
Reservations : Tel: +33 (0)1 48 44 30 30. Fax: +33 (0)1 48 44 15 15.
For more details please visit: www.retromobile.fr
Press Rétromobile