The Quail: 'A Motorsports Gathering' 2011
Surely one of the hottest tickets on the Peninsula during Monterey car week, the Friday Quail Lodge event is much more than just 'A Motorsports Gathering' – it's a chance to bump into old friends, meet new ones and just generally hang out with like-minded car folk from mid-morning to tea.
(Not forgetting late-morning champagne, half-a-dozen oysters, pre-lunch drinks followed by a high-quality meal at one of five themed restaurants – 'Italian', 'Spanish', 'Carmel Valley Farmers' Market', 'French' and 'Mediterranean' – pudding, cheese and ice-cream.)
It's an Epicurean delight, and the Greek philosopher would have taken particular pleasure in not only the food and drink on offer, but also the equally delicious cars displayed, either competing for a Quail Award or driving in from the nearby Mazda Raceway Laguna Seca.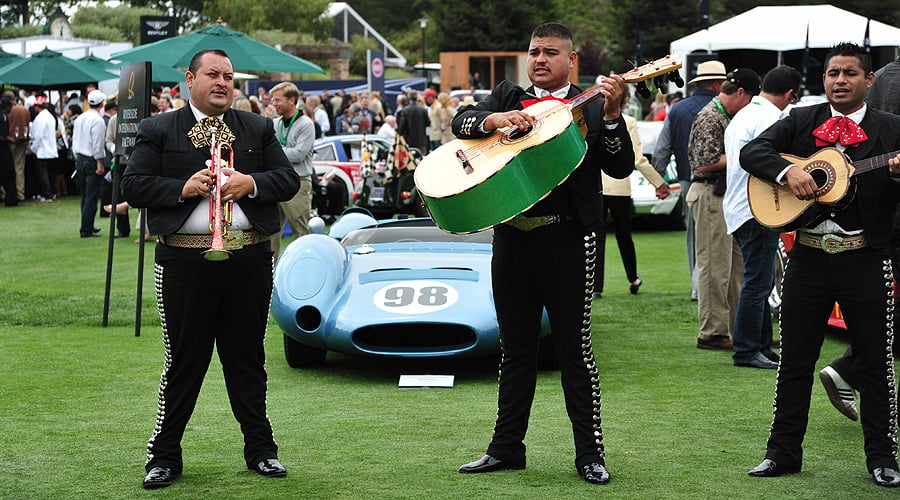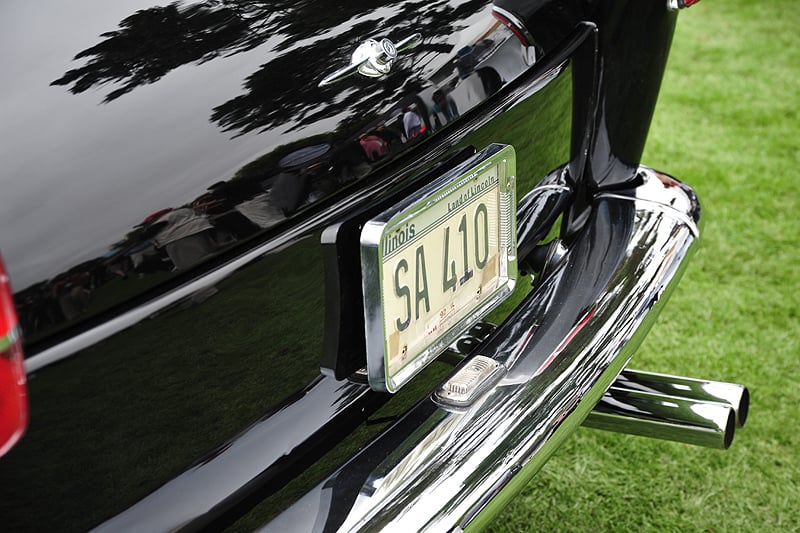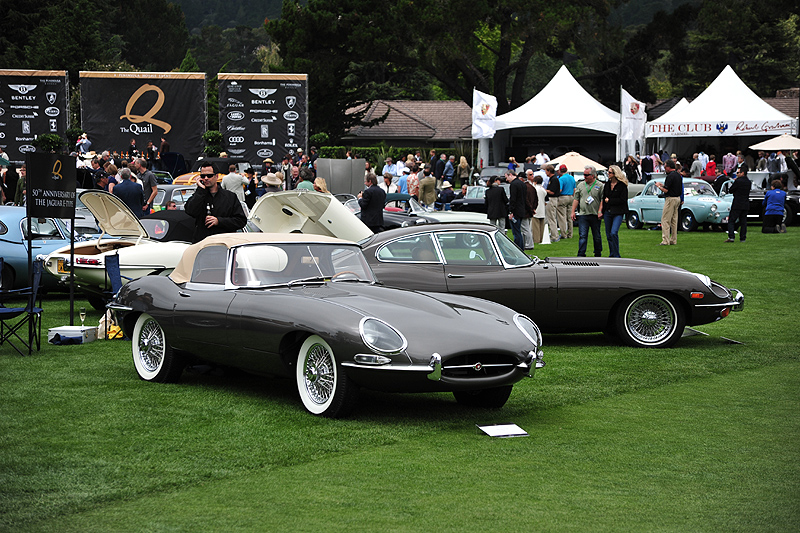 The latter gave up some of its precious bounty of racers in for the weekend's action when a selection of the
Rolex Monterey Motorsports Reunion
cars took to the highway. Last year it was Bugatti, while for 2011 the California Highway Patrol escorted a predominantly Jaguar E-type grid to Carmel Valley, together with sports-racers including a King Cobra and a brace of Lola T70s. You sure don't see THAT every day.
Different areas are allocated for the varied classes, with cars grouped together by type or theme. It was 50 years ago that the great American Phil Hill won the World Championship. Florida-born, although he always considered Santa Monica, California his home, Hill spent more time behind the wheel of sports cars than he ever did single-seaters, winning countless races in Europe and the USA, including the Le Mans 24 Hours in '58, '61 and '62.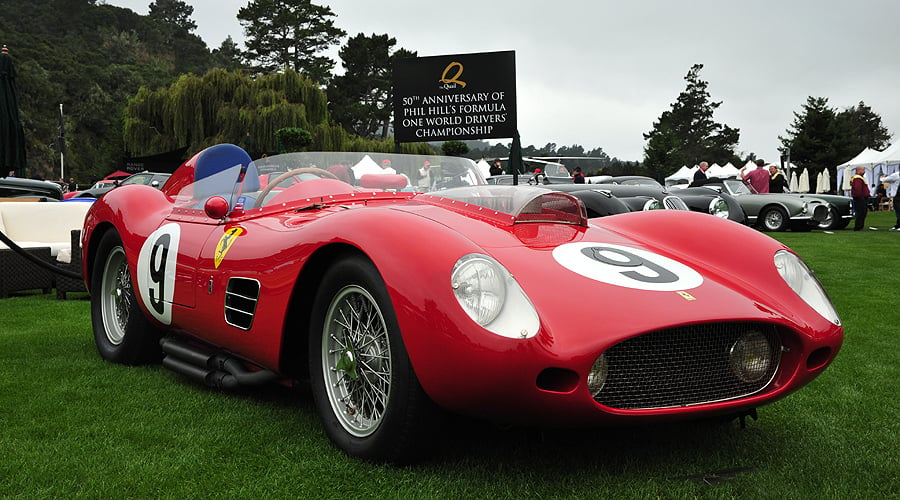 So it was no surprise that among the selection of cars representing Hill's career, pride of place went to Bruce and Jolene McCaw's 1959 TR59 Testa Rossa [above], a car of the type he drove with great success as a works Ferrari driver.
Other classes celebrated the specific, as in '50th Anniversary of the Jaguar E-type' or 'Bugatti Veyrons', the intriguingly general ('Post-War Sports') and what must have been the most difficult to select, 'The Great Ferraris'. Where do you begin there?
Well, the selection committee did, and produced a fine selection of 'greats', including Dino 246, 250 GT SWB, Lusso and 275 GTB/4. The Rolex Best of Show award did indeed go to a superlative Ferrari, but not from this class. Jack E. Thomas's ex-Agnelli, one-off 1955 375 America [below], from the 'Ferrari America and Superamerica' category, took top spot in a closely fought contest.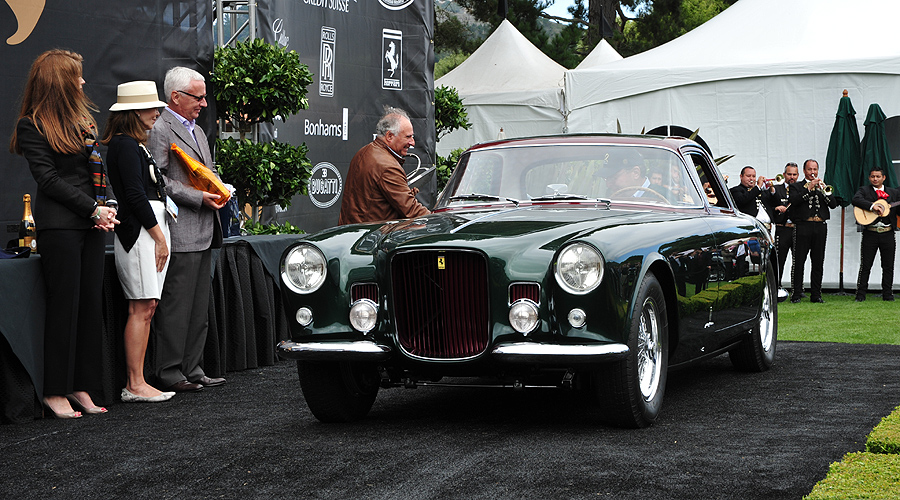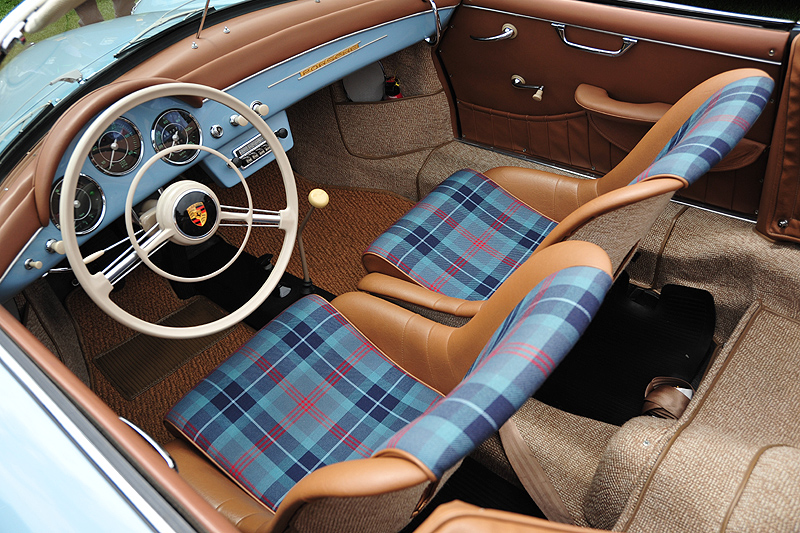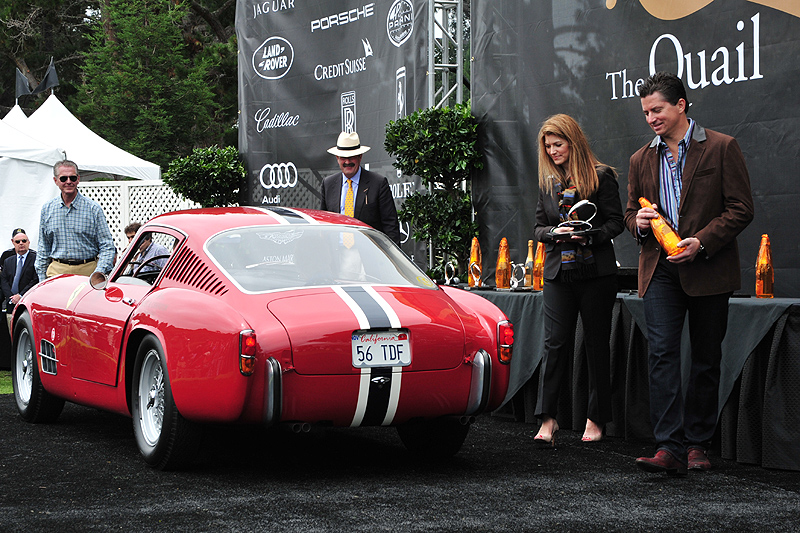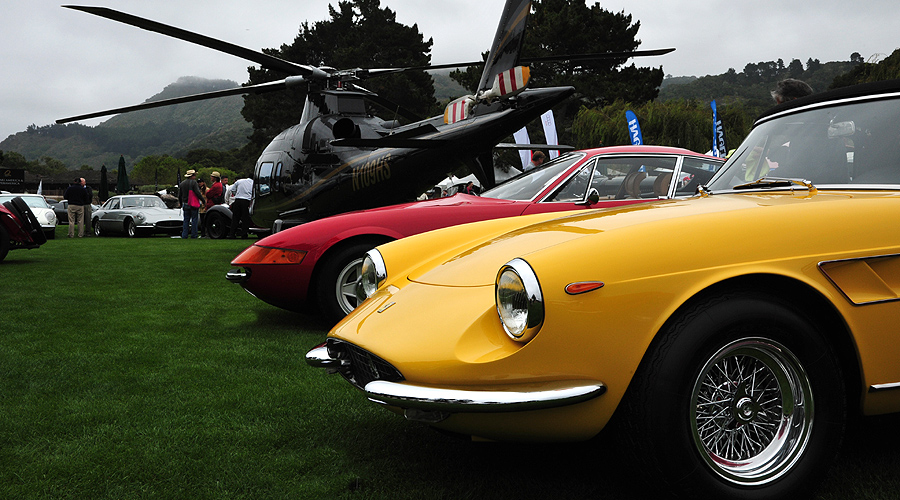 For entrants, judging at The Quail is by your peers, the class-winners are then placed in the Rolex Circle of Champions and everyone awaits the final Rolex Best of Show, Spirit of The Quail (chosen by the Quail Motorsports Council), FIVA Trophy and Road & Track Editor's Award decisions.
Master of Ceremonies was, as ever, Bentley's urbane Richard Charlesworth, and the Crewe manufacturer had its latest Mulsanne and Continental models on display to tempt visitors. It was joined by another family member, Bugatti, who was showing the porcelain and white-gold Veyron 'L'Or Blanc' while also entertaining Veyron owners who'd put on quite a display of multi-coloured supercars.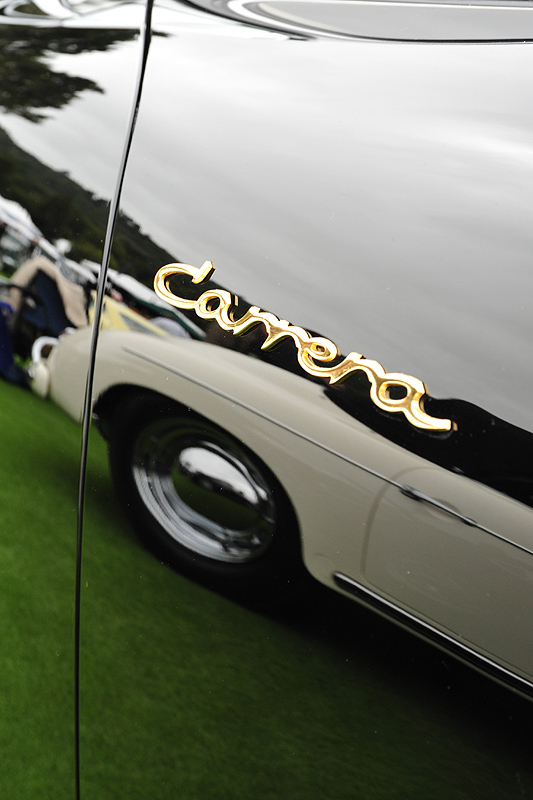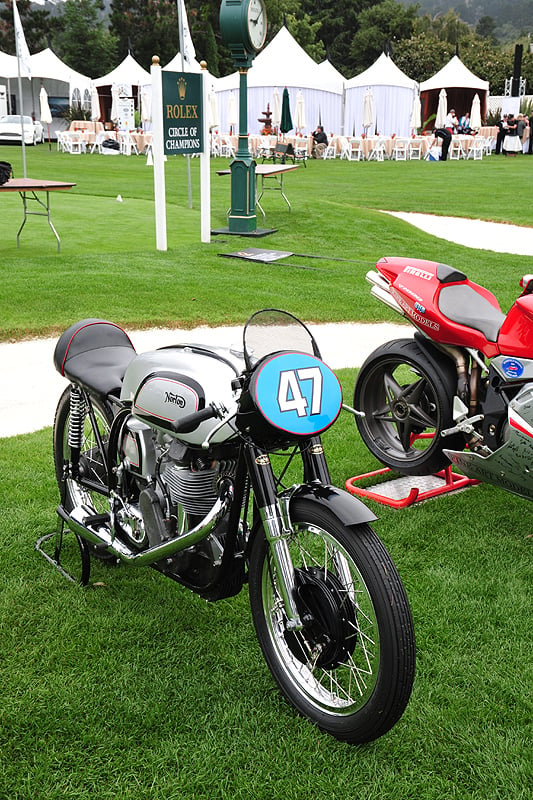 Other manufacturers present included Ferrari (458 Italia, California and new FF), Aston Martin (One-77 and Virage), Maserati and Rolls-Royce who presented the latest Phantom Drophead Coupé bespoke-commissioned by marque-enthusiast, American Michael Fux, who already owns candy apple red and all-yellow examples of Rolls' flagship convertible.
Sadly, though, to the best of my knowledge, Rolls-Royce does not yet produce a shade 'Shrinking Violet'.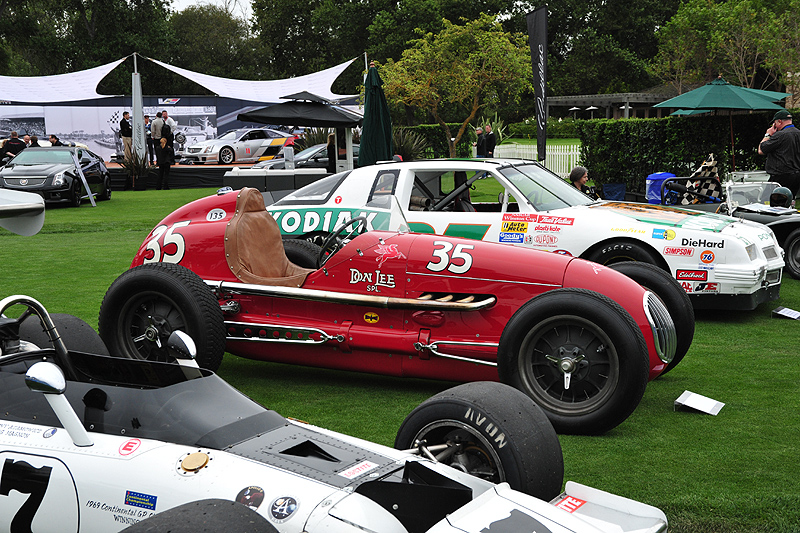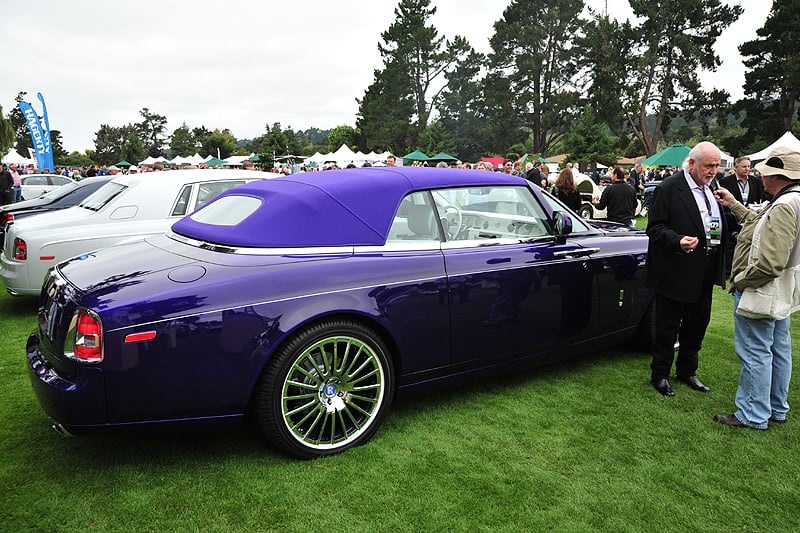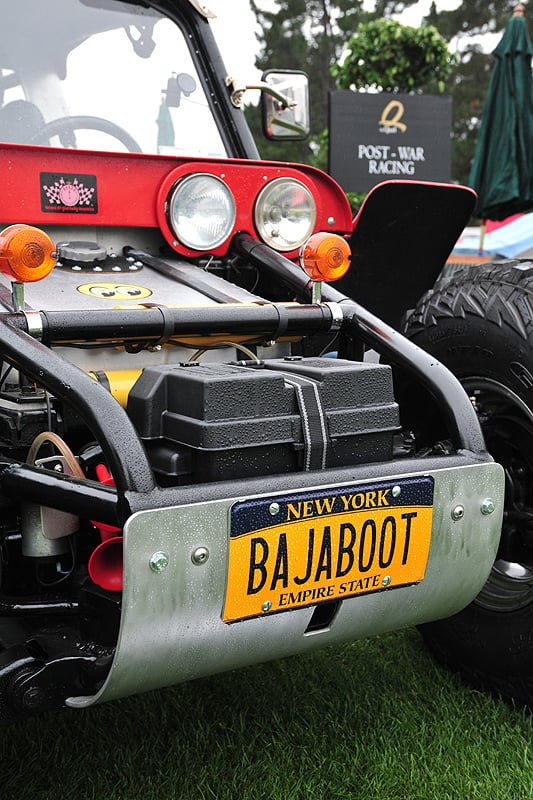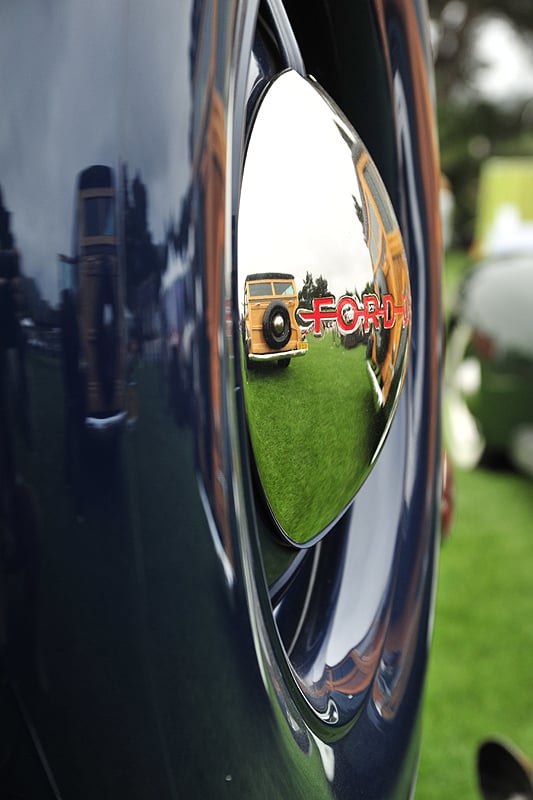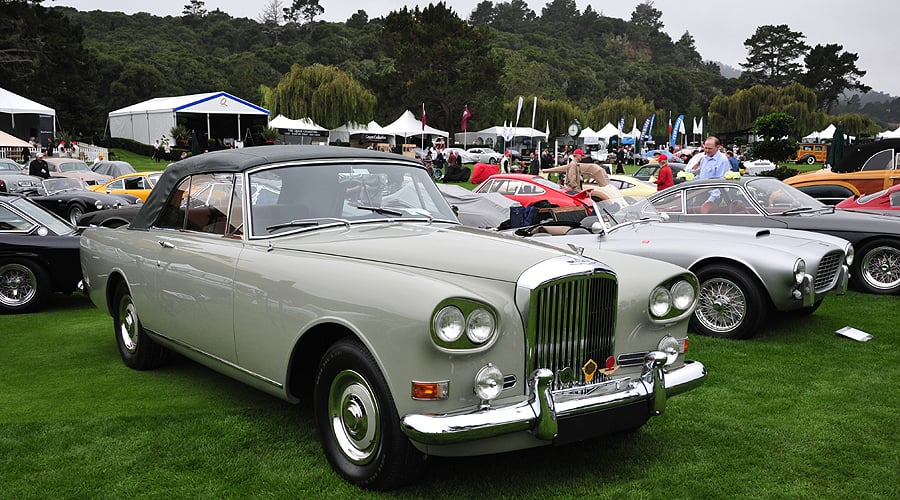 Come 4 o'clock, prizes awarded, the field gradually clears. For some it's an evening spent at the adjacent
Bonhams Quail Lodge sale
, for others it's a gentle meander through the event car park. As distant snatches of conversation ("Now that IS an alloy car, I can see the join on the roof... say, isn't that a Singer Porsche?...") float in late-afternoon sunshine over a slowly clearing field, The Quail is over for another year.
While we all look forward to August 2012, the next motor sport happening at the famous Carmel Valley venue is the Porsche Race Car Classic, on 16 October. Whether the mariachi band swaps its sombreros for lederhosen is not yet known - it will, though, under Sir Michael Kadoorie's expert supervision, be another superlative Quail Lodge event.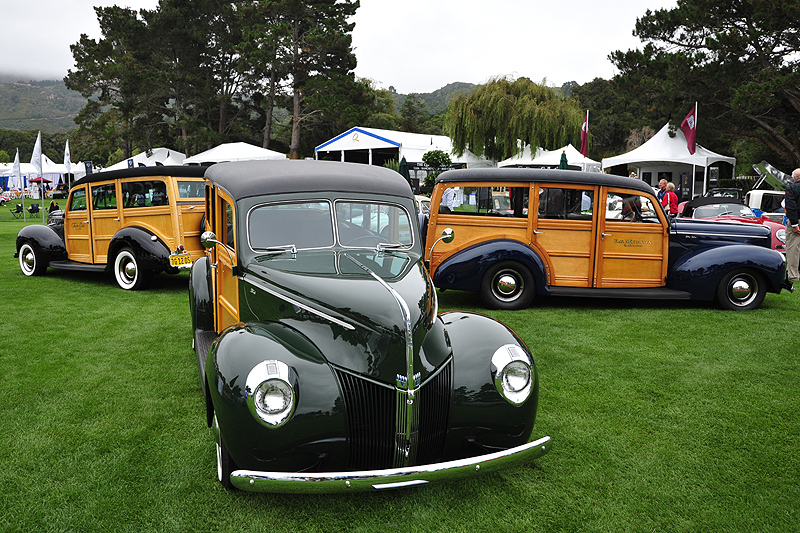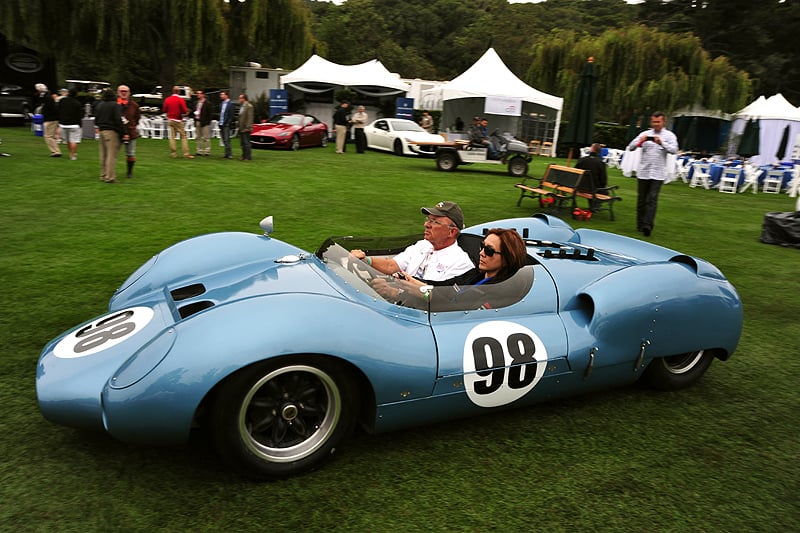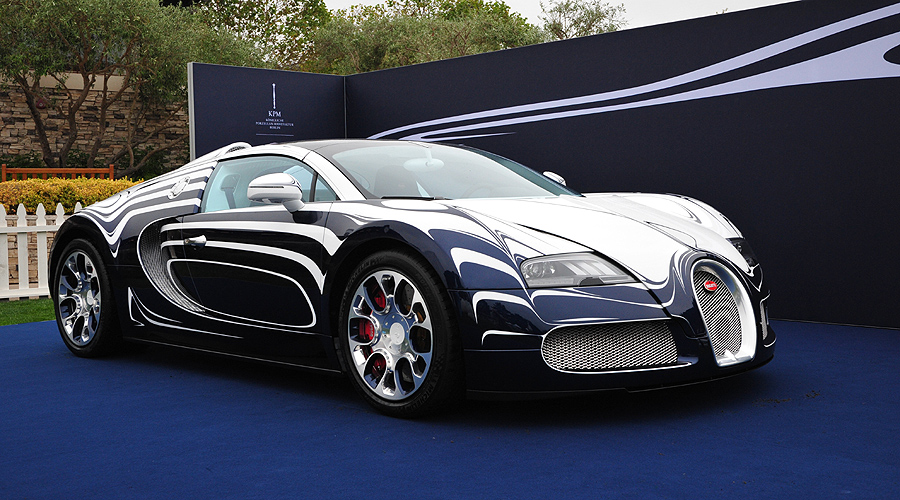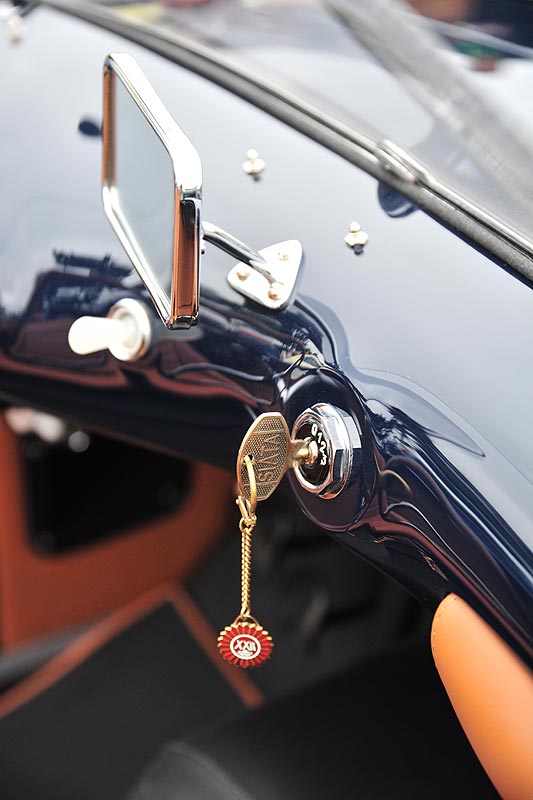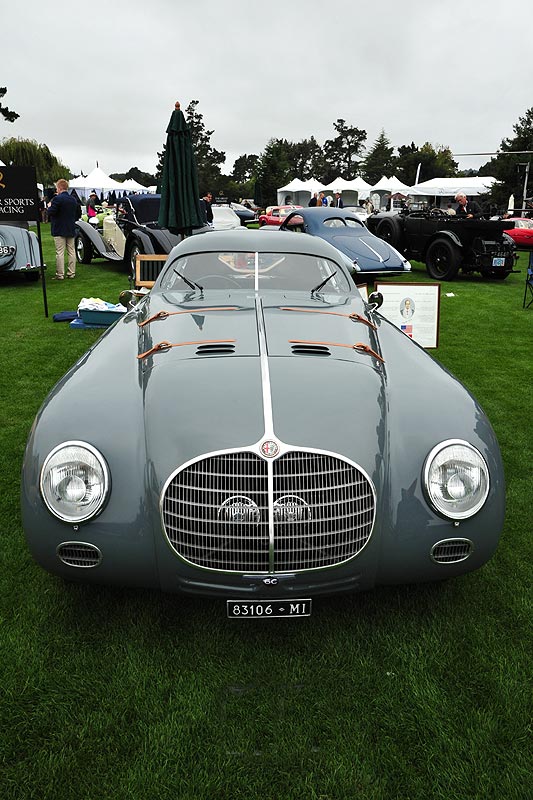 Text: Steve Wakefield
Photos: Classic Driver

---
ClassicInside - The Classic Driver Newsletter
Free Subscription!