Princely Sum on the Cards for 721,000-mile Vincent at Bonhams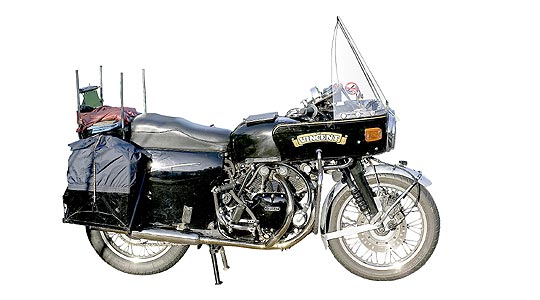 One careful owner? Check. Never raced or rallied? Check. Always meticulously maintained? Check. Low mileage? Er, not exactly. Octogenarian Stuart Jenkinson's faithful Vincent Black Prince has covered a staggering 721,703 miles since he bought it new in 1955 - but now it's time to say goodbye.
Jenkinson, a former chemistry lecturer from Guisborough, North Yorkshire, who set up a motorcycle touring business when he retired in the early 1980s, used the Vincent as daily transport for more than 25 years before putting it to use leading tour groups around Europe.
Trips with his 'Bike and Sun Tours' company took Jenkinson and the bike he named 'Vinnylonglegs' to more than 20 countries, each of which he visited on dozens of occasions - he reckons he rode to Greece at least 40 times.
Despite the colossal mileage, the bike that cost him £385 has only let him down a handful of times, mainly with minor exhaust valve and ignition problems. Over the decades, Jenkinson, 83, has modified the Vincent to suit his needs and has never been tempted to buy a more modern machine on which to clock up the miles.
"I have ridden modern bikes but there is simply no machine like a Vincent," he opines.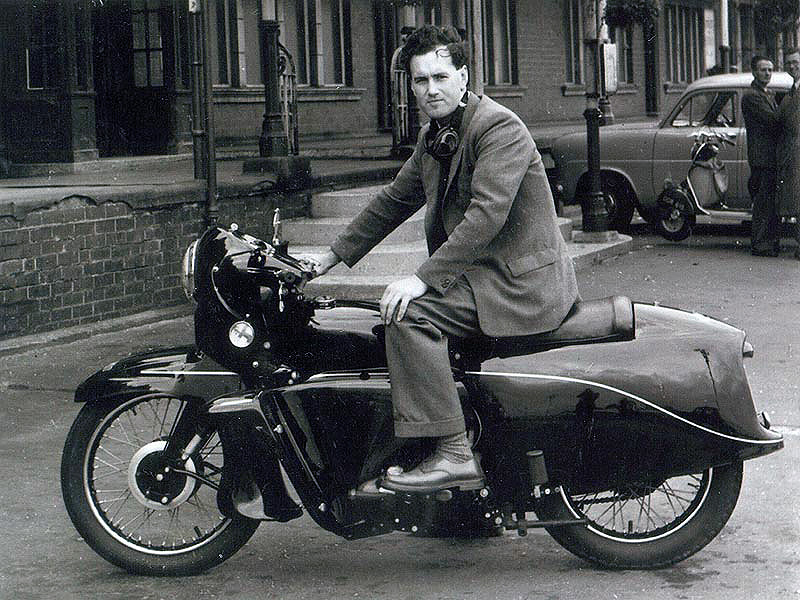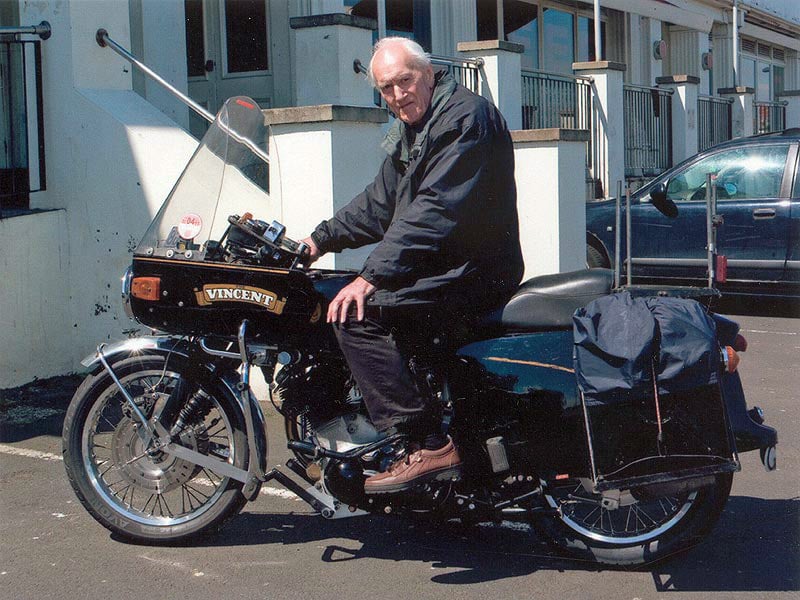 "It will cruise at 100mph on half throttle, and at more sensible speeds it returns more than 60 miles per gallon. The feeling of owning and riding one is rather difficult to explain - it is a very sensual experience. I feel very bad about having to sell the bike after all this time. It's rather like selling a child, but really it's just too heavy for me now and I think it's time for me to give up riding."
Bonhams' motorcycle specialist Ben Walker has estimated 'Vinnylonglegs' will fetch £35,000 - 40,000 when it comes under the hammer at the International Motorcycle Show in Staffordshire on April 24. Just 200 examples of the streamlined, 998cc Black Prince tourer were made in 1955 - the year Vincent ceased production - following its launch at the 1954 Earls Court show.
In 2009, Bonhams sold a White Shadow for a record £81,800 and a Black Shadow for £69,150.
For further information, see www.bonhams.com.
Text: Steve Wakefield
Photos: Bonhams & Butterfields.




---
ClassicInside - The Classic Driver Newsletter
Free Subscription!