Porsche Design Studio Takes Off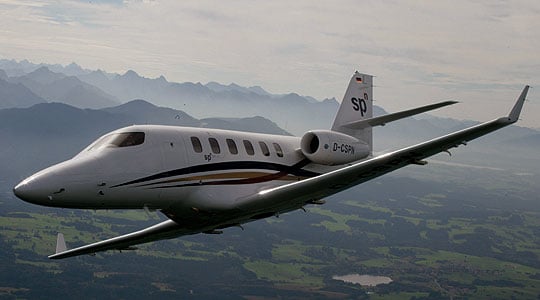 To work as a designer at the Porsche Design Studio must be a constant and fascinating challenge, as the studio takes commissions from such a vast range of industry sectors. From 'Vertical Limit', the towering steel champagne cellar for 12 vintage magnums of Veuve Clicquot, to the interior and cockpit of a business jet, the design briefs are astounding both in their variety – and in the demand for outstanding quality.
The latter challenge, the business jet, was a project for Grob Aerospace, the Swiss aircraft manufacturer. Grob wanted a new-look cabin to become standard aboard its all-composite spn light jet. The spn features a total cabin volume of 11.5m³ – by far the largest among light business jets – and a large passenger door. Customers can choose between two cabin layouts: the 'Business' layout, with space for eight passengers in very light leather seats, which are ergonomically styled and flexibly adjustable; or the 'Executive' layout, with six seats and hence more room for each passenger, maximising in-flight comfort.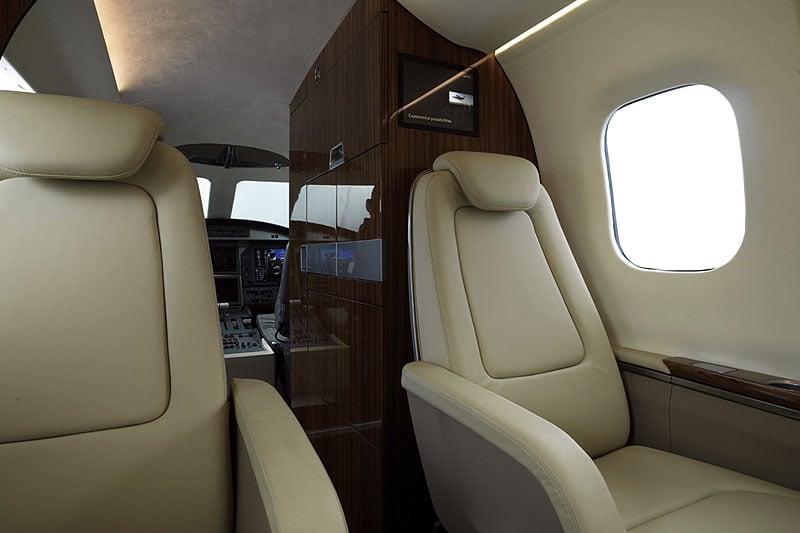 The Porsche Design Studio was, understandably, inspired by the clean lines of high-end automotive interiors, using such materials such as high-gloss wood veneer, metal finishing, Alcantara and soft leather to create an atmosphere of world-class elegance and luxury.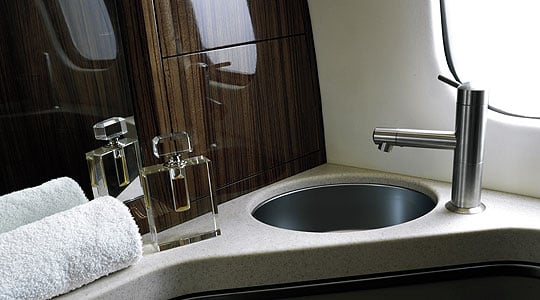 For further information, see www.grob-aerospace.com.
Text: Classic Driver
Photos: Porsche Design-Studio Aerospace

---
ClassicInside - The Classic Driver Newsletter
Free Subscription!