Porsche Cayman S: Love at first sight
Portuguese back roads. Mountain passes and corkscrewing curves. A rainy racetrack alongside Walter Röhrl. Full throttle in the new Cayman: I'm in love.
Why write long features if a simple staccato list tells the story? It might interest Google's crawlers and bots, but too much fact-laden text is sometimes unnecessary. Perhaps a couple of times a year, I sit in a new car and think, "That's it, it's man-machine love at first sight." This is one of them. After two days of mountain roads and the roller-coaster track of the Autódromo Internacional do Algarve at Portimão, my endorphin levels have reached an all-time high. This is, so far, the most exciting sports car of the year.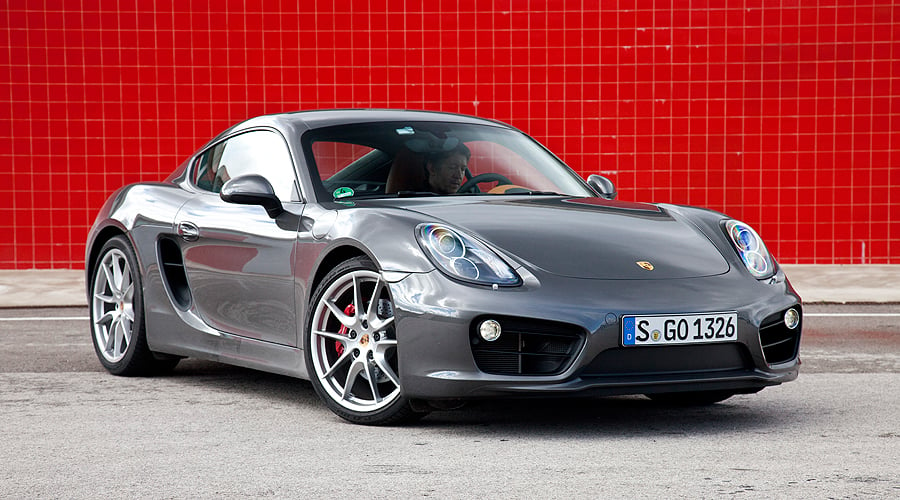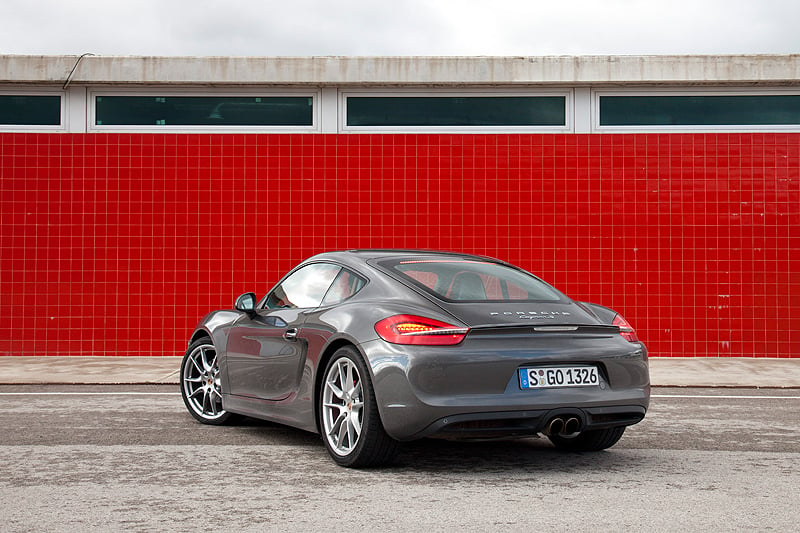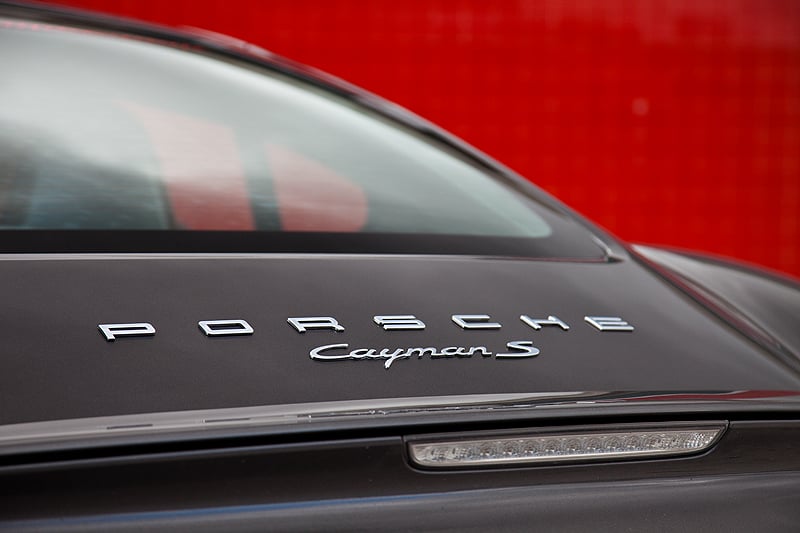 I now have a baseline for light, compact GTs without too many frills or fuss. As a mid-engined Porsche, and with its powerplant mounted lower than the 911's, the Cayman has a clear engineering advantage over the famous 50-year-old car. Where the first-generation Cayman always looked like a 'Boxster with a roof', the new car has much better-balanced styling. It's more masculine, has cleaner, sharper edges, a longer wheelbase and a wider track. With its flatter roof and shorter overhangs, the 2013 Cayman appears far more aggressive and purposeful than before.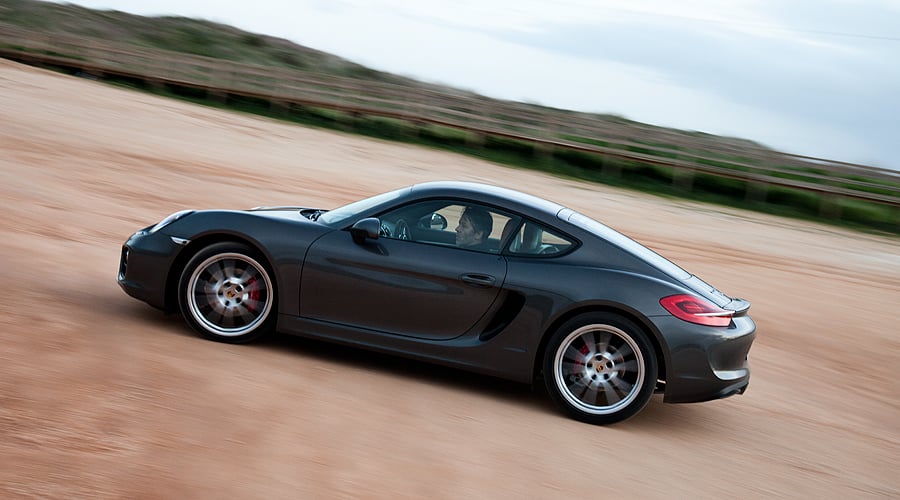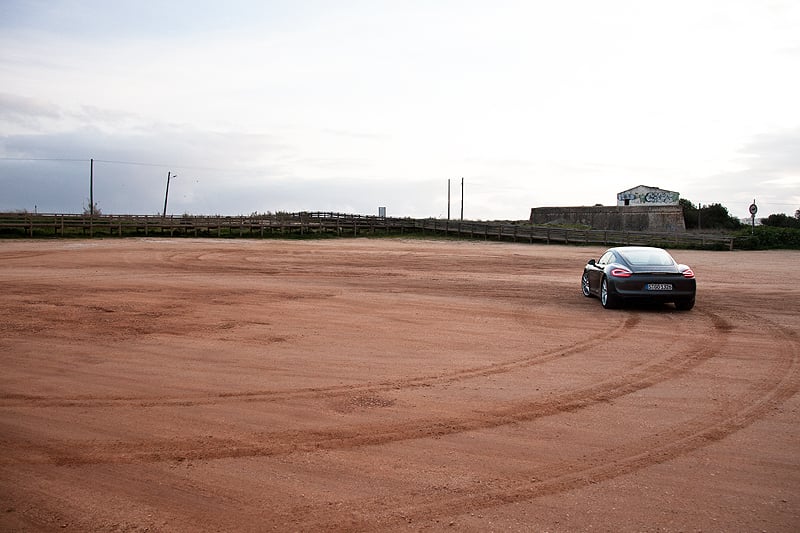 But looks are only important in the showroom and outside a restaurant. On the streaming wet track, following in the tyre tracks of race and rally legend Walter Röhrl, looks - aerodynamic demands aside - don't matter a lot. To appreciate the on-paper advantages of the lighter and more rigid body, the new Cayman S's optimal weight distribution and its 325bhp flat-six, you really need to get behind the wheel. It is absolutely stable over hills and through corners.
Engaging Sport-Plus heightens the experience, but even in relaxed all-automatic mode the PDK transmission will propel the car from zero to 62mph in 4.7 seconds. But for those who really want to experience the new Cayman, we suggest selecting 'manual': the way the 'box matches engine rpm to road speed, double de-clutching and revving when changing down, is a delight.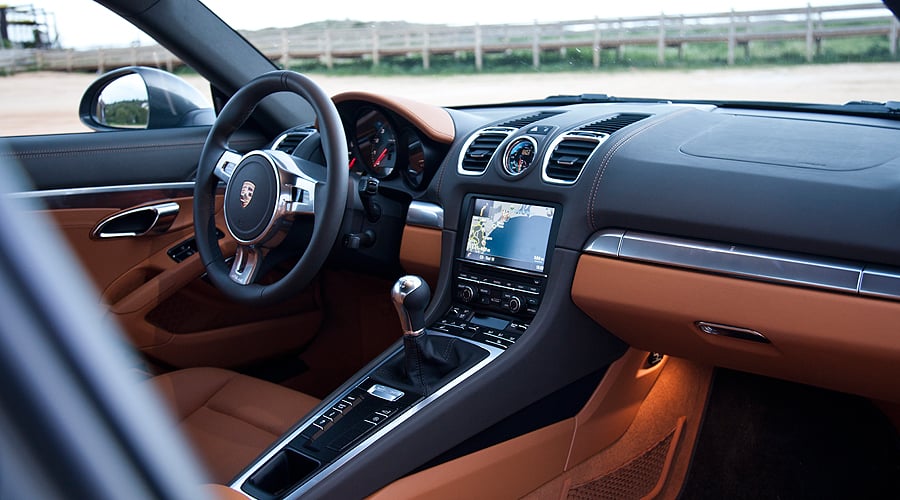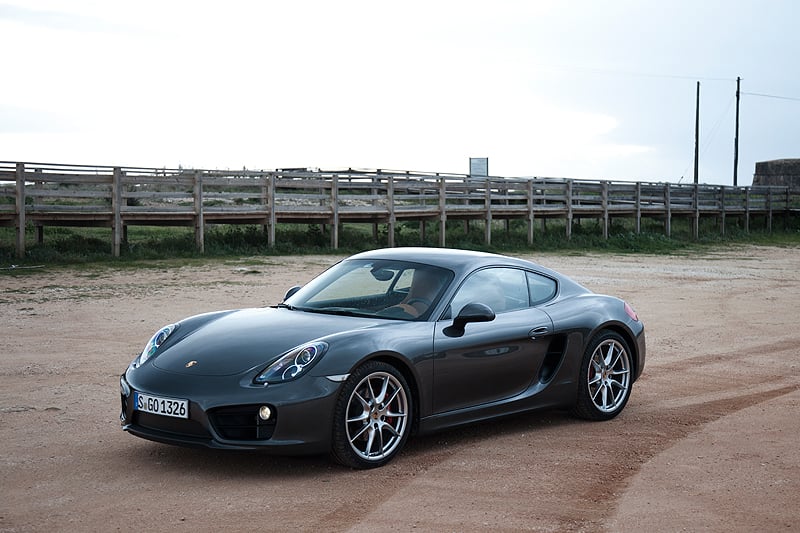 How can it be that such a fast sports car can ride bumps, potholes and broken asphalt so well? And it's not as if it's such a terribly small car now – but even on narrow country roads it feels compact and easy to place. The Wizards of Weissach have produced the perfect sports car: lightweight, compact, efficient – and dangerously close to the Porsche 911.
Text & Photos: Jan Baedeker