Porsche Cayenne Diesel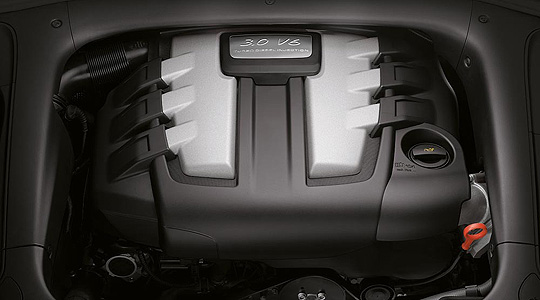 The big surprise was not that Porsche should introduce a diesel Cayenne, but that its motive power would be the humble VAG 3.0 TDi rather than the group's V10, or even V12 oil-burners.
As an example of bowing to the inevitable, a diesel Cayenne has few equals. We were mightily impressed with a weekend away in the relatively recently launched Cayenne GTS, but - despite its direct-injection V8 - found ourselves at the pumps on almost every day of the test. A manual 6-speed, our car averaged 14mpg even on a gentle mixture of motorways and open country roads.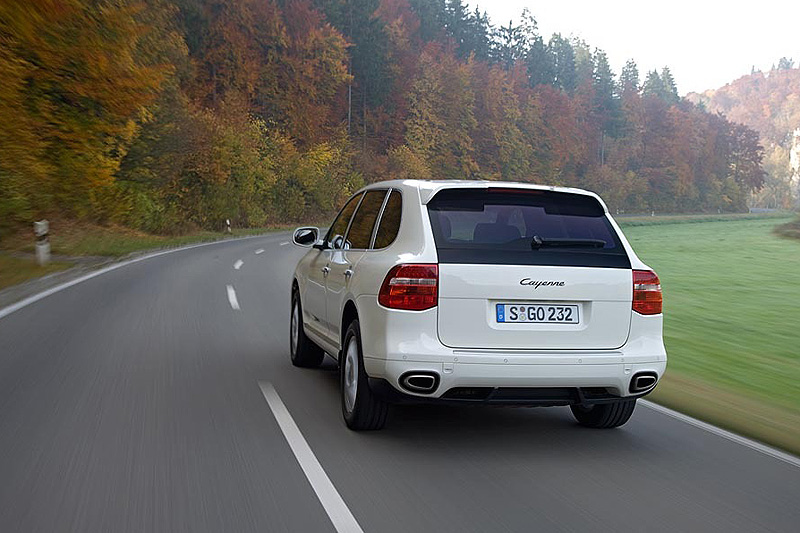 The new car will be titled simply 'Cayenne Diesel' and will be available from February 2009. Its 3.0-litre V6 turbodiesel engine produces 240bhp (with a maximum of 550Nm torque) and the company quotes an average fuel consumption of 30.4mpg combined (9.3 litres/100km), with emissions of 244g/km CO2.

By way of comparison, the storming petrol GTS produces 405bhp/500Nm.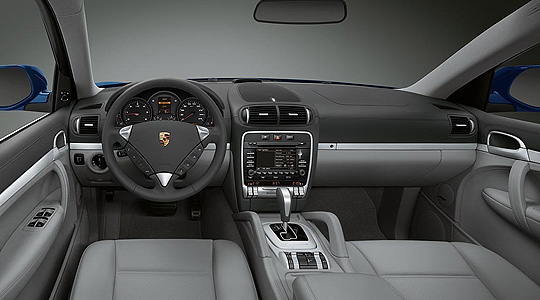 No performance figures have yet been issued by Porsche and the intention is to release the Cayenne Diesel into just the European market first of all. The company is also working on a hybrid version of its big 4x4 that will be launched at the end of the decade.

Coming with the Tiptronic-S automatic gearbox as standard, the European base price of the new car will be 47,250 euros. In Germany, the Cayenne costs 56,436 euros including 19% VAT and country-specific equipment.

Porsche Cars Great Britain has announced a base price of £40,250.
Text: Steve Wakefield
Photos: Porsche


---
ClassicInside - Der Classic Driver Newsletter
Jetzt kostenlos abonnieren!