Porsche 911 GT3 R to Make World Debut in UK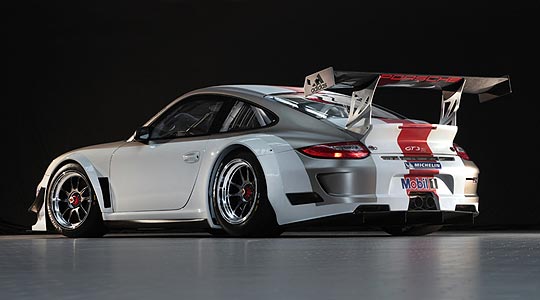 This is the view most other competitors will get of Porsche's latest FIA GT3 contender.
The latest production-based racer from Porsche looks mighty impressive. Packing a 4-litre flat-six producing 480bhp, the 1200kg car carries more aerodynamic devices and bigger wheels than many a GT1 or GT2 car of only a few years ago.
"Since we first announced our intention to launch the 911 GT3 R, demand has been huge," said Uwe Brettel, Head of Motorsport Sales.
"The number of GT3 R vehicles we had planned for 2010 is almost sold out." Customer teams from around the world will receive the latest cars in just a month or so. The 911 GT3 R carries a base price of 279,000 euros (plus national VAT) and will be shown to the world for the first time at the January 14 – 17 Autosport International show in Birmingham.
Compared with the outgoing model, the Stuttgart company's latest GT3 contender is wider, has a more adjustable rear wing, includes ABS braking and traction control, and has an 'e-gas' with 'throttle-blip function' accelerator. The latter is designed to "help pilots familiarise themselves quicker to the new GT3 race vehicle".
Gosh, in this category, if you can't match the revs to road speed yet, I think you're going to be in a bit of trouble come the first corner.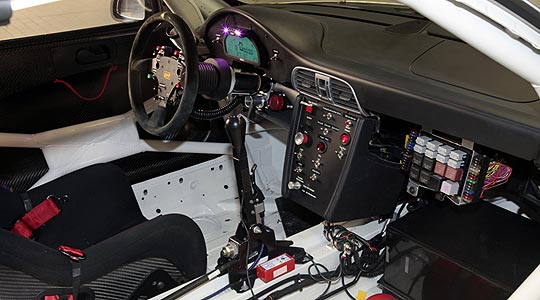 As with its predecessor, the new car is based on the homologated, extra-wide-body, street-legal Porsche 911 GT3 RS.
Text: Steve Wakefield
Photos: Porsche
---
ClassicInside - The Classic Driver Newsletter
Free Subscription!