Porsche 911 Cabriolet arriving in Spring 2012
The first 991-series 911 coupés are yet to make their way onto their new owners' driveways, but that hasn't stopped Porsche revealing the soft-top version of its distinguished sports car. The new cabriolet will make a timely entrance to market in Spring 2012, complete with an innovative roof design.
The convertible shares common aluminium-steel architecture and engine options with its roofed sibling, but the new variant's innovative roof makes use of new materials to offer a tidier appearance, improved economy and enhanced refinement over its cloth-topped predecessor.
Central to the improvements is a new cover, which is now partly composed of fabric-lined composite panels that not only serve to reduce buffeting (thus increasing refinement), but also give the convertible a tauter roofline which echoes that of the coupé. It sits on a lightweight magnesium frame, helping Porsche give the convertible the same dietary treatment bestowed on its fixed-roof stablemate, while the patented design allows decapitation to be completed in an impressive 11 seconds, operable at speeds of up to 37mph.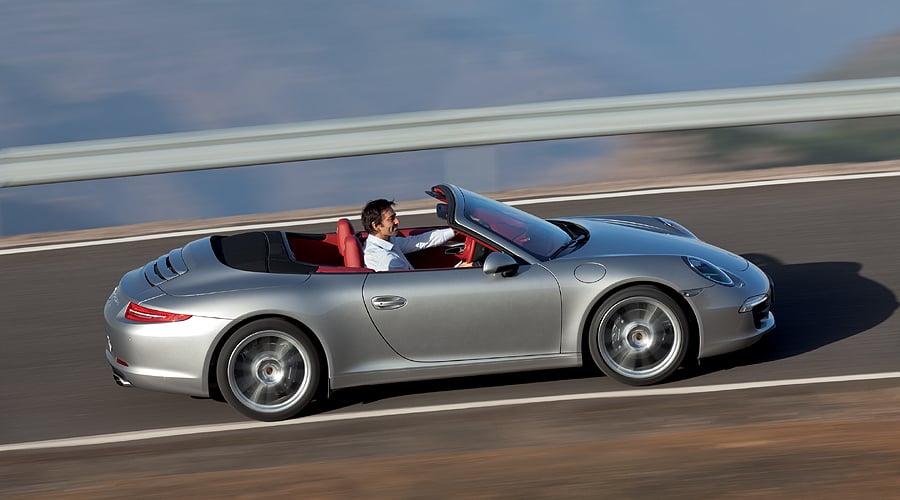 Fuel economy for both the Carrera (3.4-litre, 335bhp) and the Carrera S (3.8-litre, 394bhp) is at least 28mpg on the Combined cycle. Gearbox options remain the same as in the coupé: the world's first 7-speed manual or a 7-speed PDK double-clutch unit, which further improves fuel economy and offers shorter acceleration times.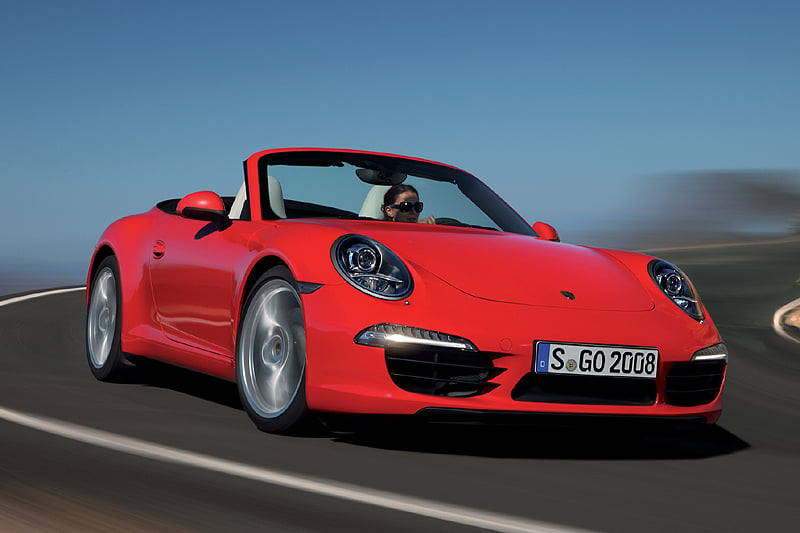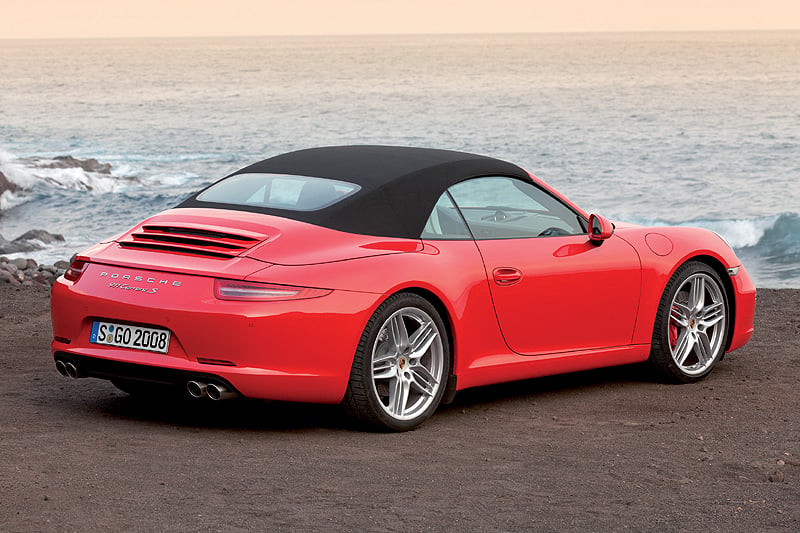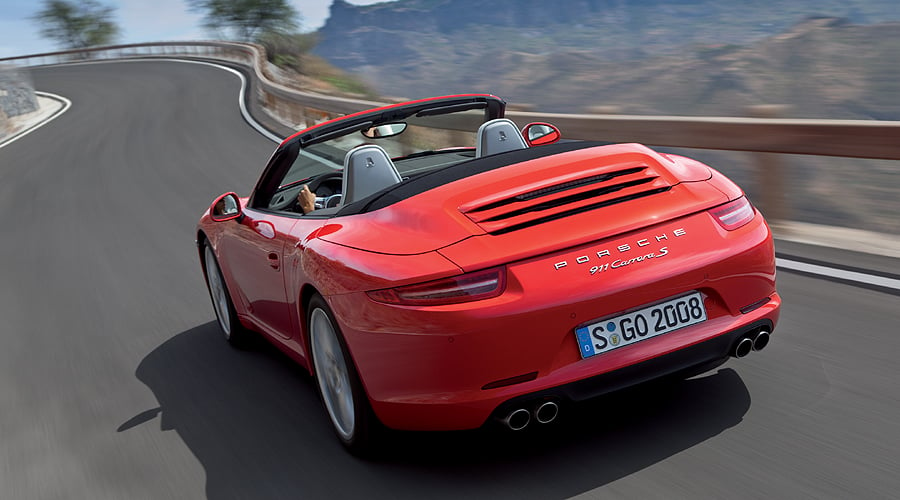 Reaching UK showrooms in March 2012, the Porsche 911 Cabriolet will be priced at £79,947 for the base Carrera and £89,740 for the more potent Carrera S.
Text: Joe Breeze
Photos/Videos: Porsche