Petersen Museum to Honour Carroll Shelby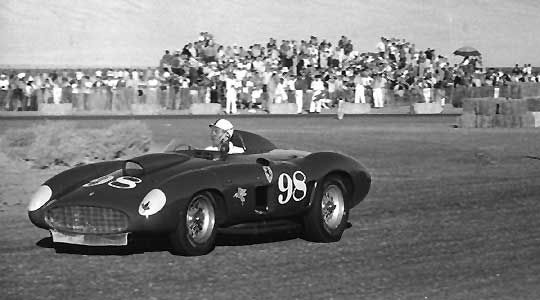 Carroll Shelby. His name is as familiar as the sun in the sky, and none has lived the broad life of motorsport quite like him. He's known fame and feuds, accolades and scorn, heart transplant and years of phenomenal prowess – and there's no end in sight for this gifted, witty champ who's still at work every day. "I'm lucky to be able to do that at nearly 85 years old," drawls Carroll, "and I intend to keep on doing it until I go horizontal."

A bankrupt Texas chicken farmer who rose from sportscar driving champion to international automotive industry superstar celebrity, Shelby describes himself today as still building "affordable cars that are respected and can beat the competition".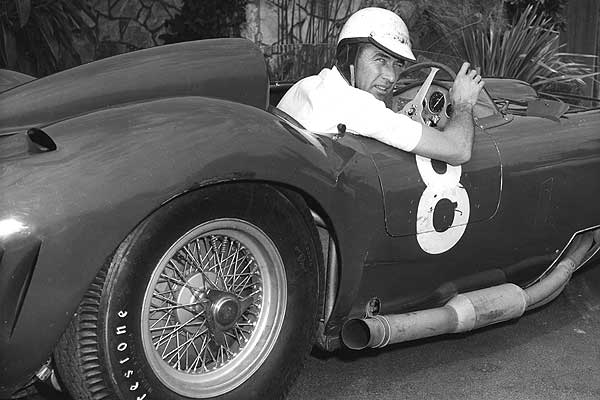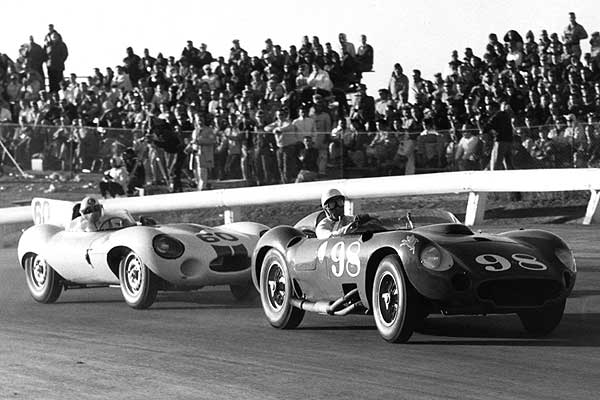 During the 1950s in America, he drove the era's biggest and best Ferraris and Maseratis. "Those early days," says Shelby, "are always ours, always fabulous." He had a taste of Grand Prix and finished first overall at Le Mans in 1959 with co-driver Roy Salvadori in David Brown's Aston Martin DBR1. The following year Shelby won at Riverside man-handling a Birdcage Maserati, but within six months heart trouble halted his professional driving career when he had to swallow nitroglycerine during a torrid race at Laguna Seca. From that day he was forced to make a decision – if he could no longer drive, he would build.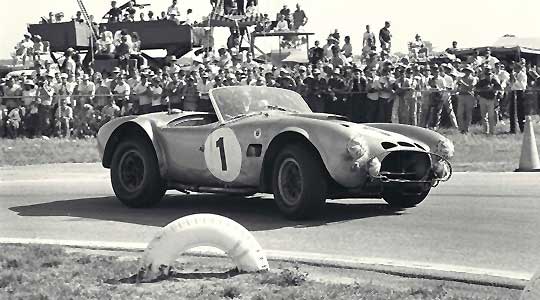 Shelby swiftly turned Charles Hurlock's AC roadster into what he dreamed he'd name his own sportscar – 'Cobra'. Initially enlisting earlier race-driving competitors Bill Krause, Ken Miles, Dan Gurney and Phil Hill, among others, his Shelby American Team Cobras eventually won the FIA International Championship for GT Cars, ending Enzo Ferrari's lengthy dominance of the category in 1965.

With performance galore, 'Ol' Shel' built his Cobra roadsters and Daytona Coupes, as well as GT350 and GT500 Mustangs, and '427' edition Cobras. He ran the Ford GT racing programme, finishing 1-2-3 at Le Mans in 1966. Afterward, creating quick cars for Chrysler, he did prototype work on the Dodge Viper, then drove it to pace the Indy 500 in 1991 less than a year after his overdue heart transplant – a life crisis motivating him to institute the Carroll Shelby Children's Foundation.




Shelby today has unveiled a new Ford Shelby Cobra, while showrooms offer the 2008 Ford Shelby GT500, GT500KR and Super Snake Mustangs. Says he of his potent signature Shelby cars, "I like the real stuff in life. Replicas give me hives."

Honouring this untiring achiever, the Petersen Automotive Museum in Los Angeles will host 'An Evening with Carroll Shelby' on Thursday, November 8, 2007. Prior Petersen Museum tributes for the likes of Dan Gurney, Phil Hill and Parnelli Jones have been sell-outs. For more information and ticket purchase forms for this gala celebrating Shelby in person, and his famous guests from the auto-racing and business worlds, see www.petersen.org.

The event is sponsored by Ford Motor Company, and presented by the Checkered Flag 200 Group of the Petersen Automotive Museum.

Text - William Edgar
Photos - Edgar Motorsport Archive, and Ford Motor Company

---
ClassicInside - The Classic Driver Newsletter
Free Subscription!