1959 Ferrari 250 Testa Rossa - exhibited by John and Heather Mozart
For the fifth year running, the Pasadena Art Center College of Design hosted its annual classic car show. The 2005 theme of "Legends: Timeless Automotive Design" was appropriate, given the college's 75th anniversary this year and the opportunity to showcase its core educational strength - the Transport Design programme.
The many classics on The lawn
For the last three quarters of a century the Art Center College of Design has trained many of the world's leading automotive designers, now based with different companies around the globe.
1939 Bugatti Type 57C Roadster by Vanvooren - Originally owned by the Prince of Persia Mohammed Reza Pahlavi, the Prince of Persia and future Shah of Iran, who received the car as a gift from the French government on the occasion of his first wedding. From the Petersen Automotive Museum.
For even the non-automobile enthusiast there was plenty present on the Center's lawns to dream about.
The cars present included collector "Chip" Connor II's 1937 Bugatti 57S Atalante Coupé, a 1963 Chevrolet Corvette Sting Ray, a car designed by alumnus Larry Shinoda, as was Bernie Carl's 1965 Shelby Cobra Daytona Competition Coupé, and the 2005 Ferrari F430.
US NBC Tonight Show host Jay Leno and his extraordinary 810 bhp, 1792 c.i. V-12-powered (from a 51-ton M-47 Patton tank) 21-foot aluminum-bodied roadster
Jay Leno had also brought his 1991 McLaren F1 (a car designed of course by Gordon Murray, who was also present at the event), while 1960s Le Mans machinery included the 1961 class-winning Ferrari 250GT SWB of Bruce Meyer. There were also two Mercedes-Benz 300SLs, a 'Gullwing' and Roadster.
Arturo Keller's 1932 Alfa Romeo 8C 2300 Viotti Coupe
And some of those famous alumni were present. Designers such as Chris Bangle (Director of Group Design, BMW Group), Frank Stephenson (Director of Design, Fiat Auto - the man who supervised the Ferrari F430 and Maserati MC12), and Shiro Nakamura (Senior Vice-President, Nissan Design Division).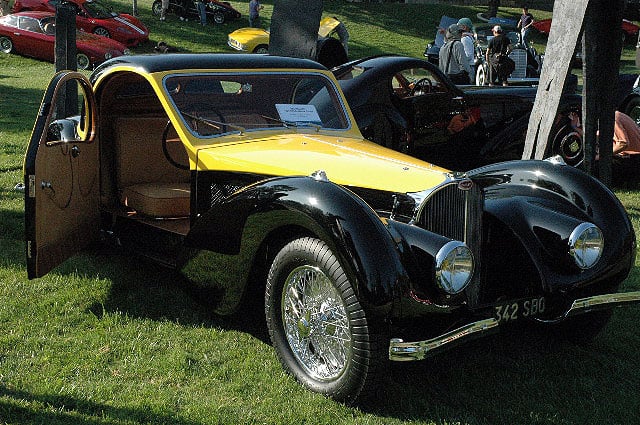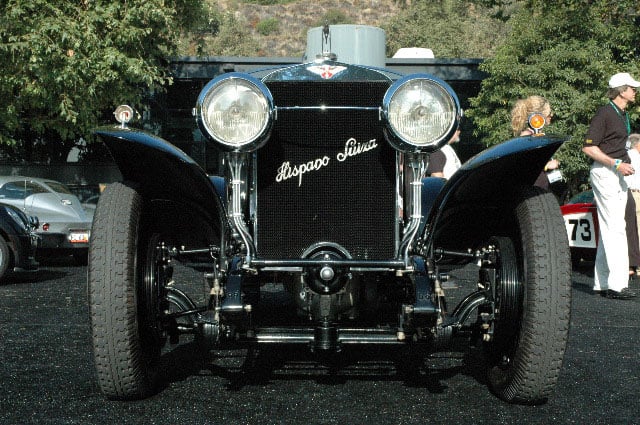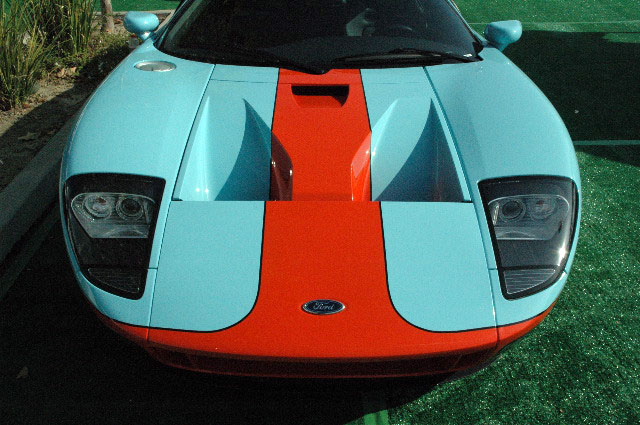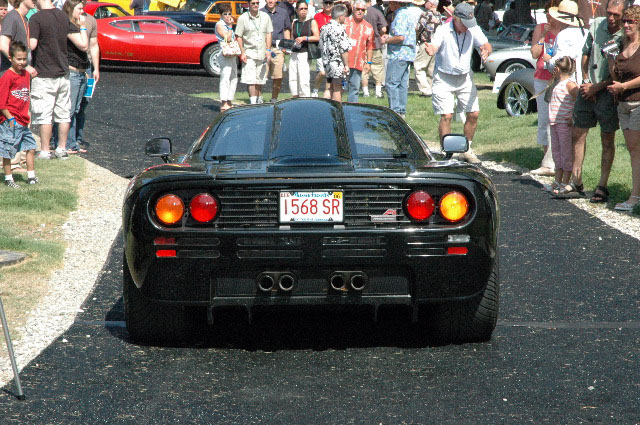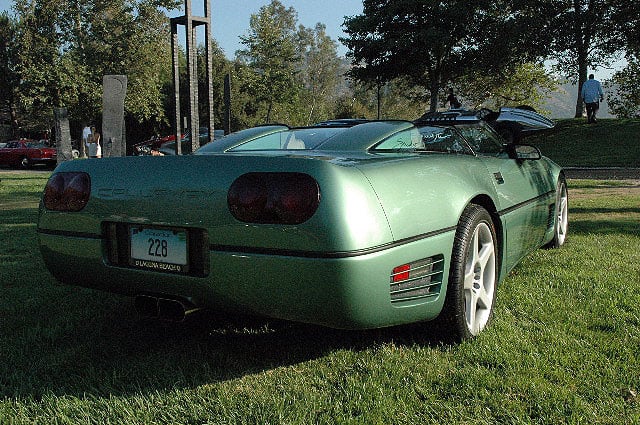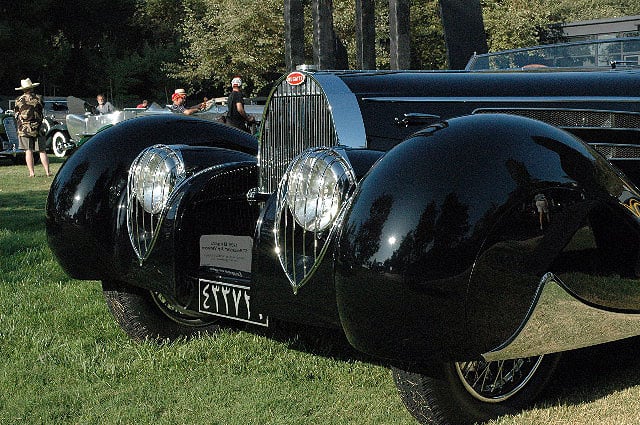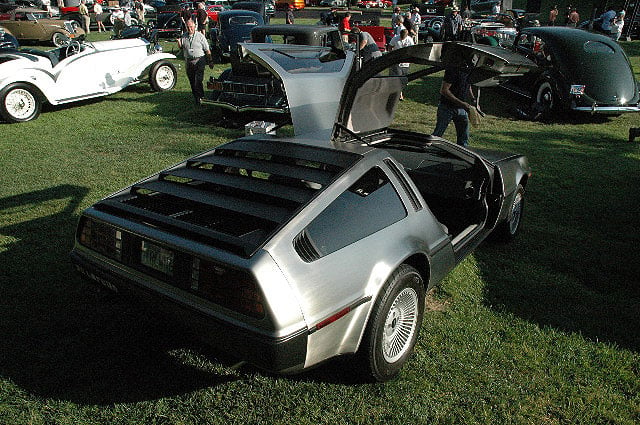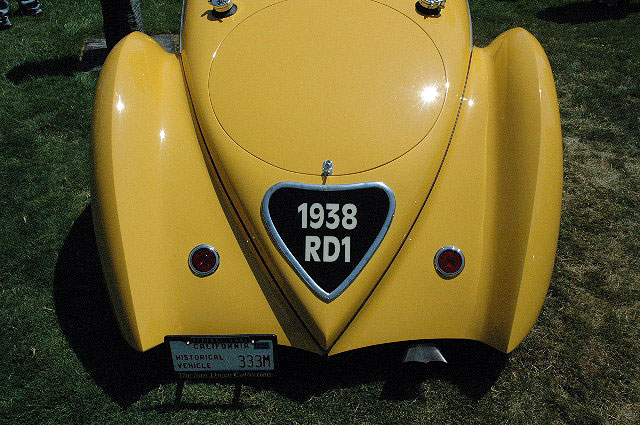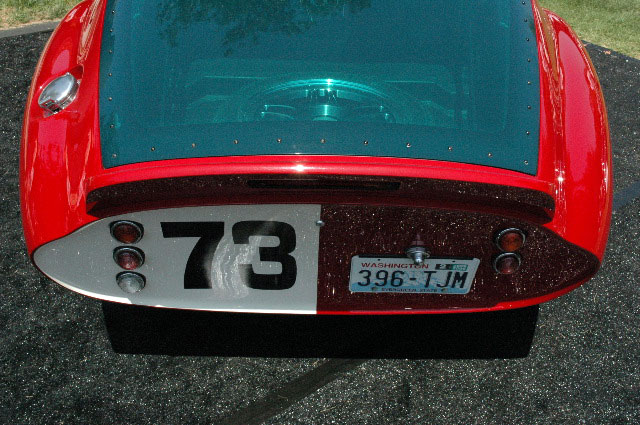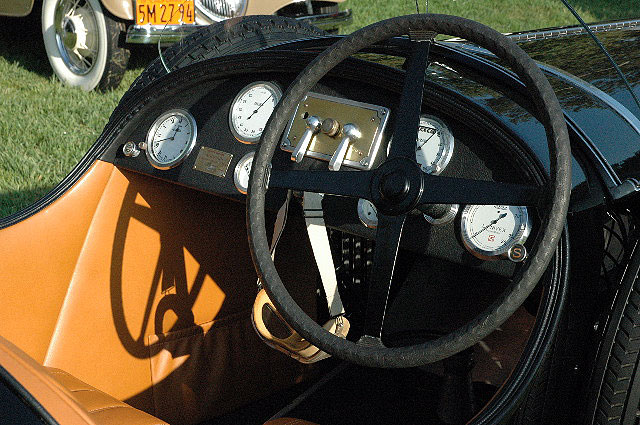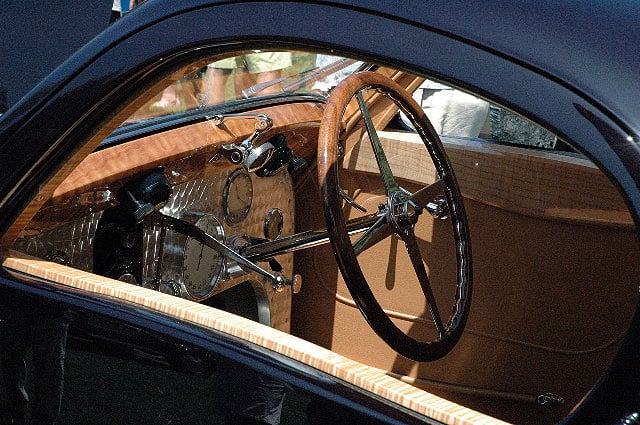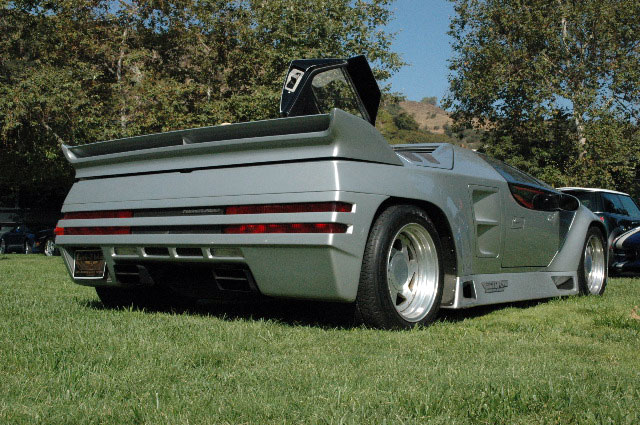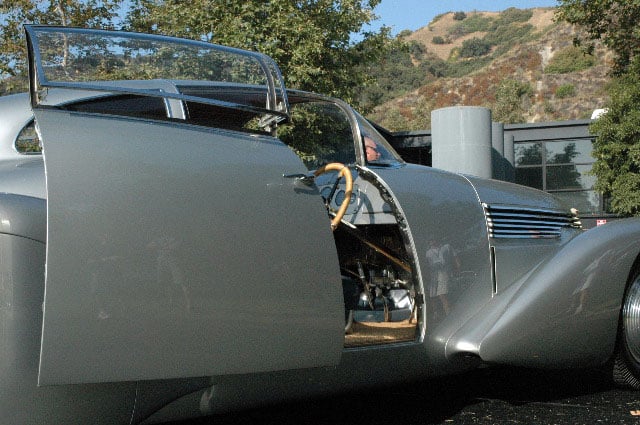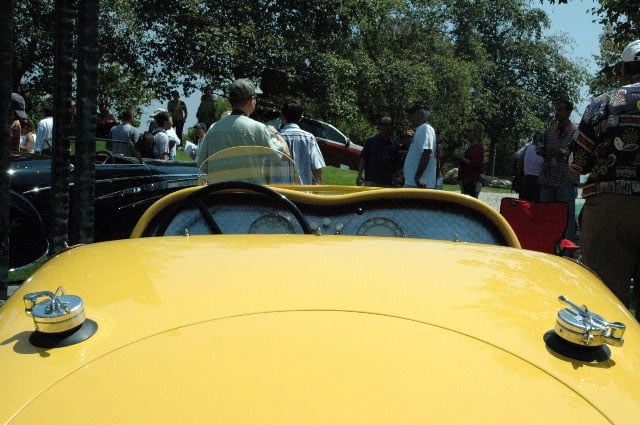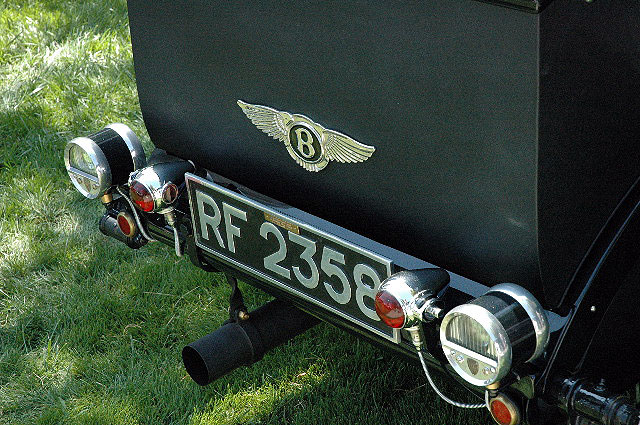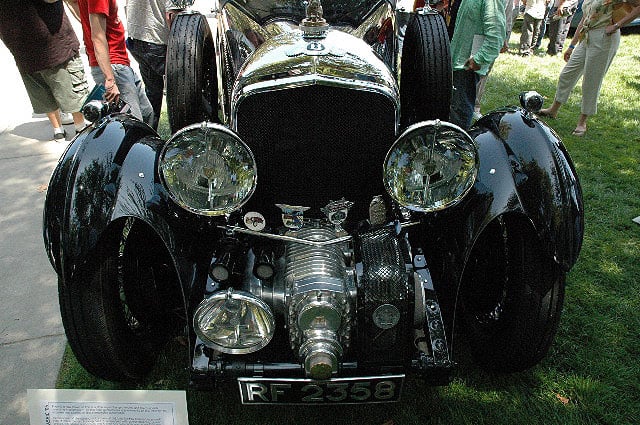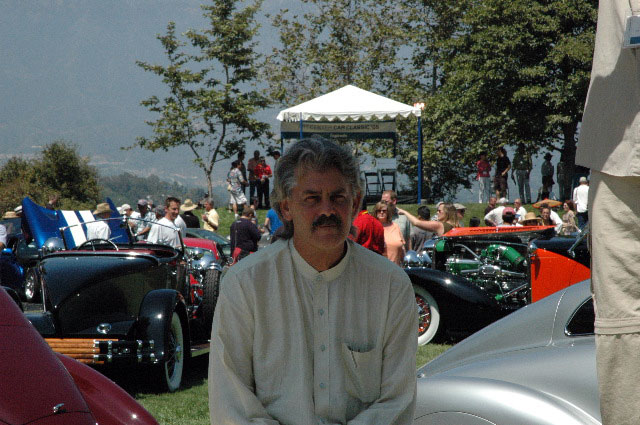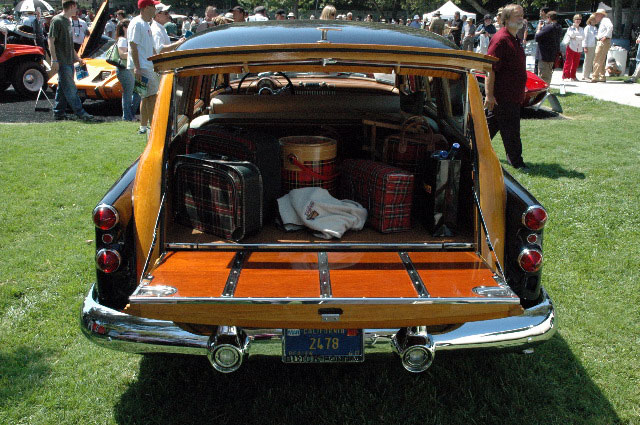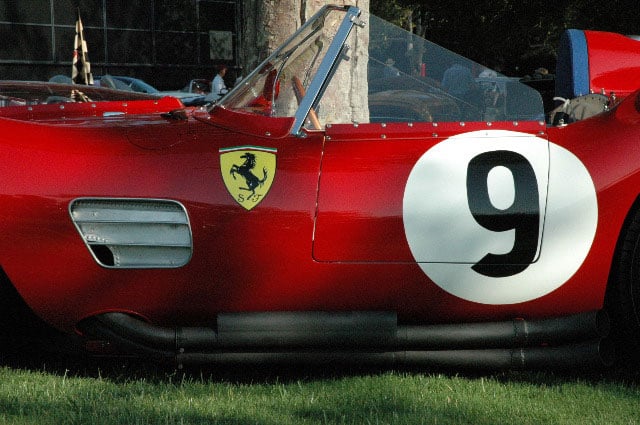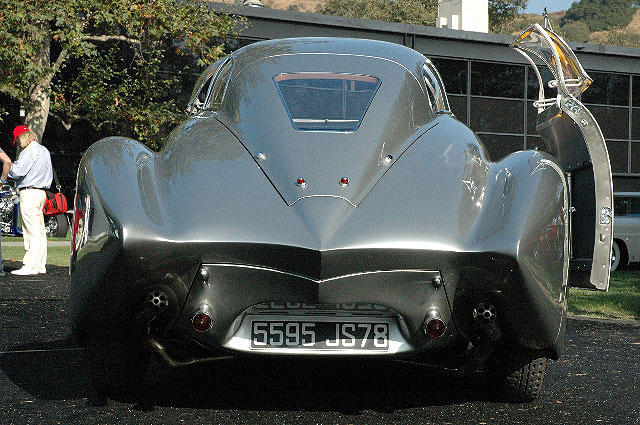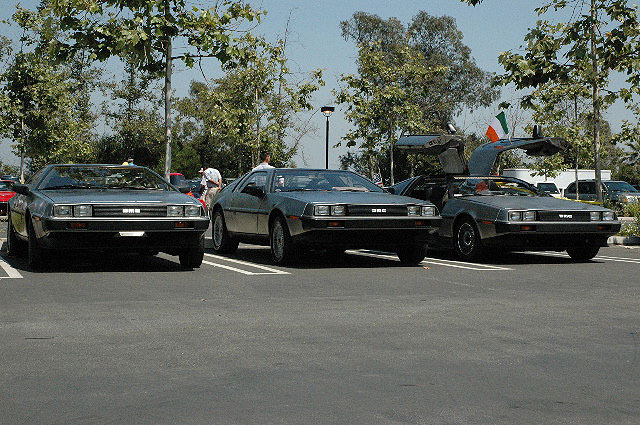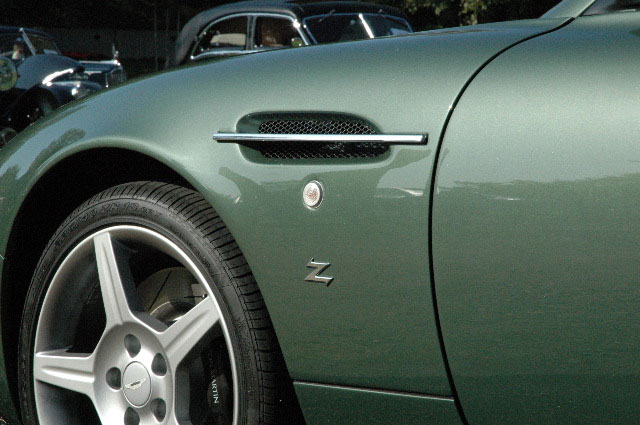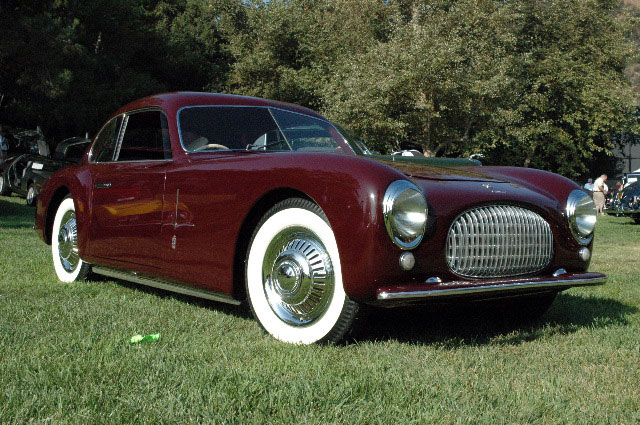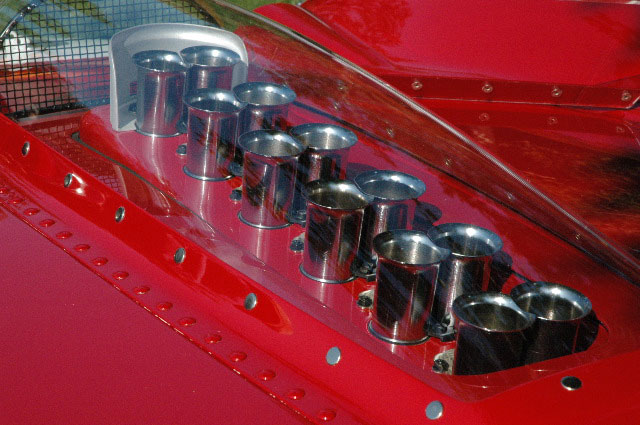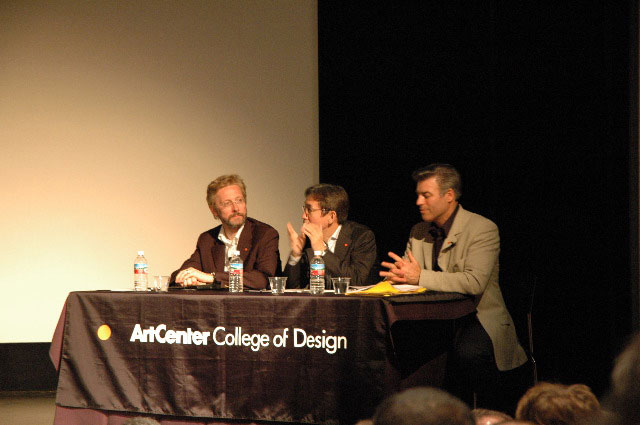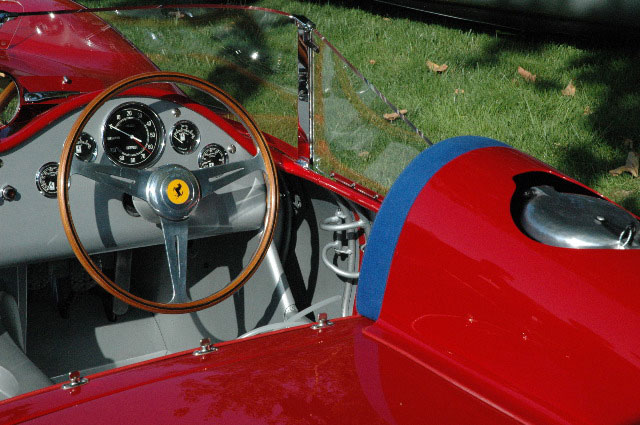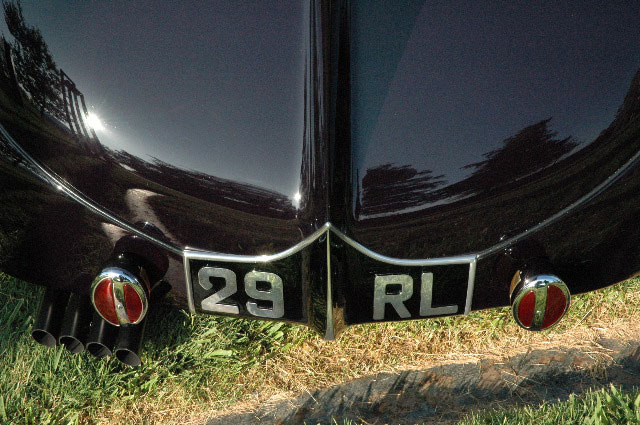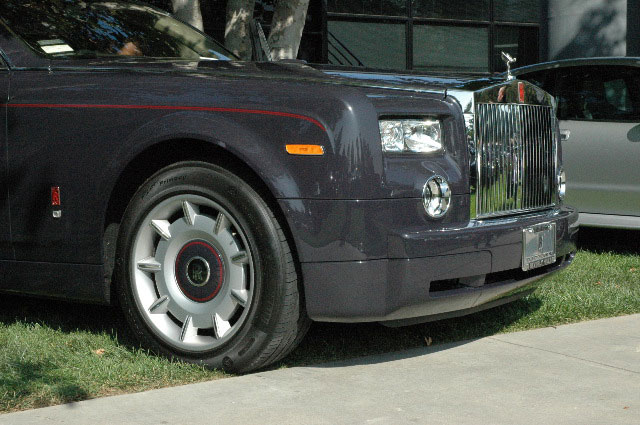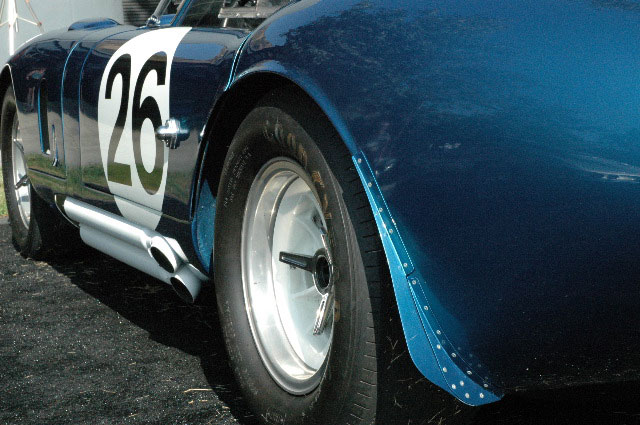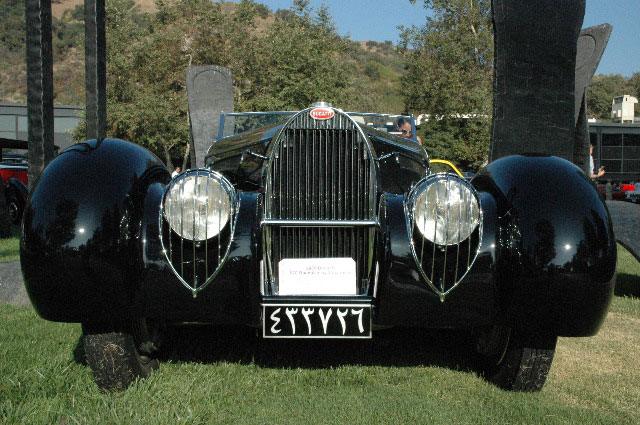 Text: Steve Wakefield
Photos: Ben Knapp Voith