Paris Rétromobile 2009 – Review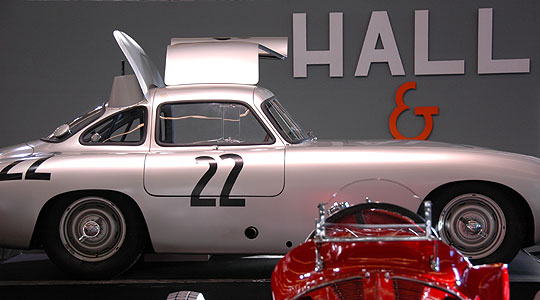 Leaving to one side the slightly forced connection between the 1899 World Record electric car, Jamais Contente, and today's environmental agenda, the 2009 Rétromobile exhibition was another must-see event.

'Best of Show' would have to be the superb display by UK-based specialist Hall & Hall, featuring a 1952 Mercedes-Benz W194 (the racing precursor to the immortal 300 SL 'Gullwing') as its centrepiece. Not only was one it of the rennabteilung's super-rare early cars, it also featured the roof-mounted air-brake. Also on the stand was an ex-Nuvolari 1934 Maserati 8CM, an ex-Trevor Taylor Lotus 25, and the ex-works 1952 Jaguar C-type, XKC 037, used (and crashed) by Stirling Moss at Silverstone.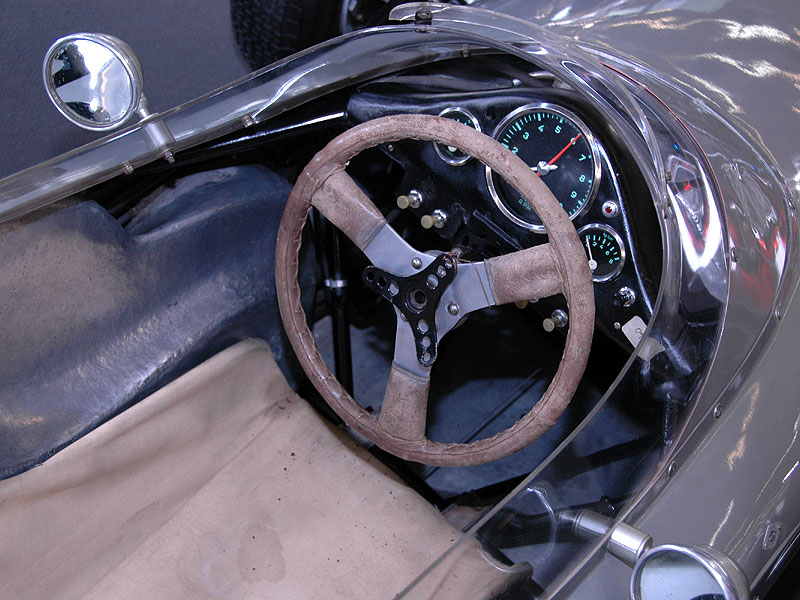 Onlookers were fascinated by the contrasts in construction between the Porsche and Lotus F1 cars: the British, monocoque machine making the German spaceframe car look decidedly dated. The interior of the Porsche 804 was a gem, with its early 'quick-release' steering wheel and sweat stains on the wheel and seat. Terrific stuff, and one of the talking points of the show.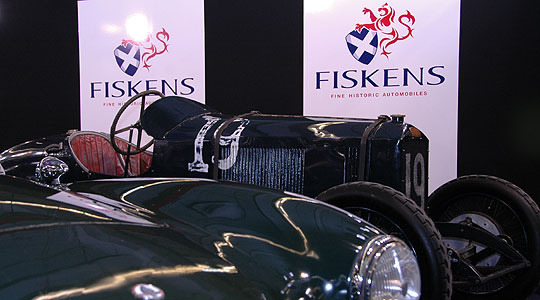 Just across a couple of aisles was London dealership Fiskens. Surprisingly, this was the exclusive Kensington company's first foray to Rétromobile. They did it in style with a variety of exotic machinery that included a 1920-21 Peugeot 3-litre Indianapolis two-seater, an ex-Mille Miglia Jaguar XK120 and – for display purposes only – the Ford France Ford GT40.

Citroën was celebrating its 90th birthday. Or 90 ans d'innovation that perhaps sums up the quirky, exciting range of family cars for the discerning buyer produced by the company since 1919. There were serried ranks of its most iconic model - the DS - on hand to demonstrate just how forward-thinking Citroën has been over the decades. The DSs were joined by rare, presidential stretched SMs and a racing SM.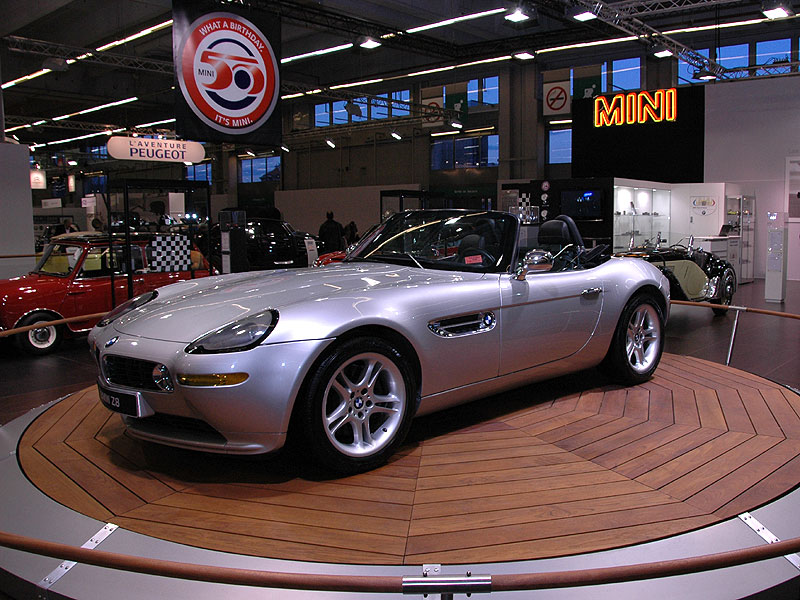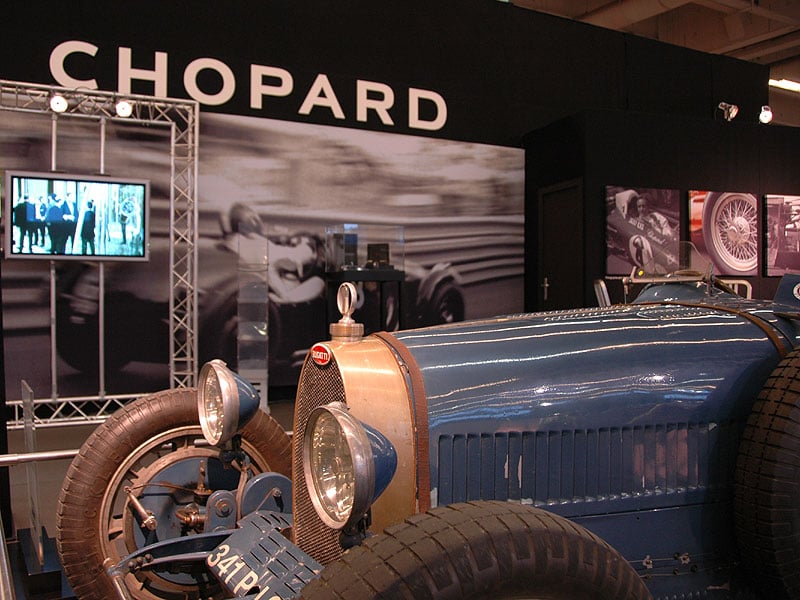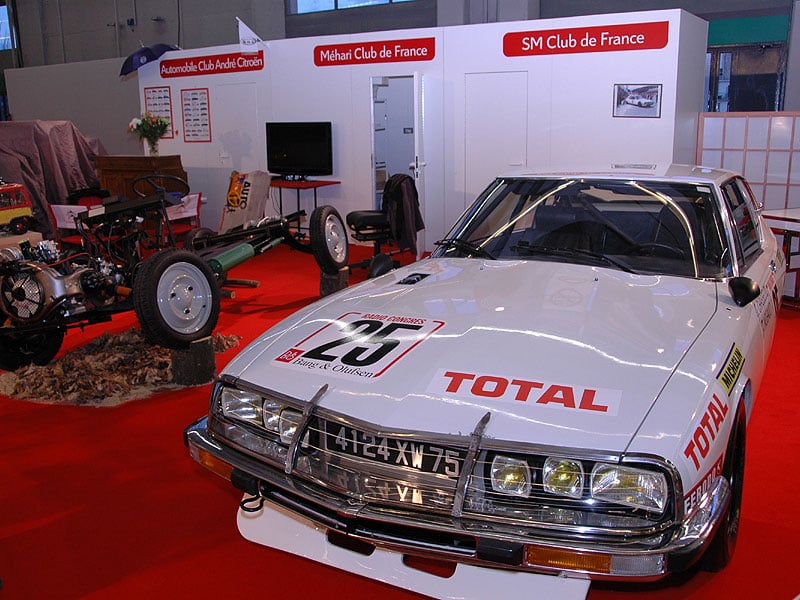 Other manufacturers present included BMW MINI, showcasing not only its roadster tradition (BMW 328 and Z8) but MINI's (or should it be 'Mini's'?) fiftieth. Peugeot was there too, and Daimler Heritage had a fine display showcasing two F1 cars separated by 59 years: Lewis Hamilton's 2008 World Championship winner, and the 1500cc W165 from 1939, built for just one race, the Italian-organised Tripoli Grand Prix. Generating 280bhp from its two-stage supercharged V8, the W165s finished one-two at a race seemingly 'given' by Mussolini to local manufacturers Alfa Romeo and Maserati.

A fantastic achievement.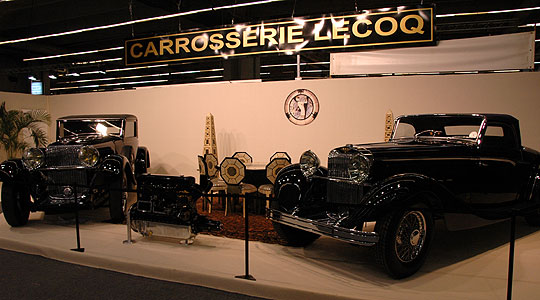 Which brings us to the Bonhams auction. It was held on the ground floor of Hall 7 and, despite complaints of overcrowding, poor atmosphere and the cold, achieved a pretty favourable result. You can read about it elsewhere on Classic Driver. French auctioneers Artcurial conducted a sale on the other side of the Seine on Sunday night with less success: the majority of motor car lots were unsold, although the headlining Matra 650 did find a new owner: for 1,490,646 euros.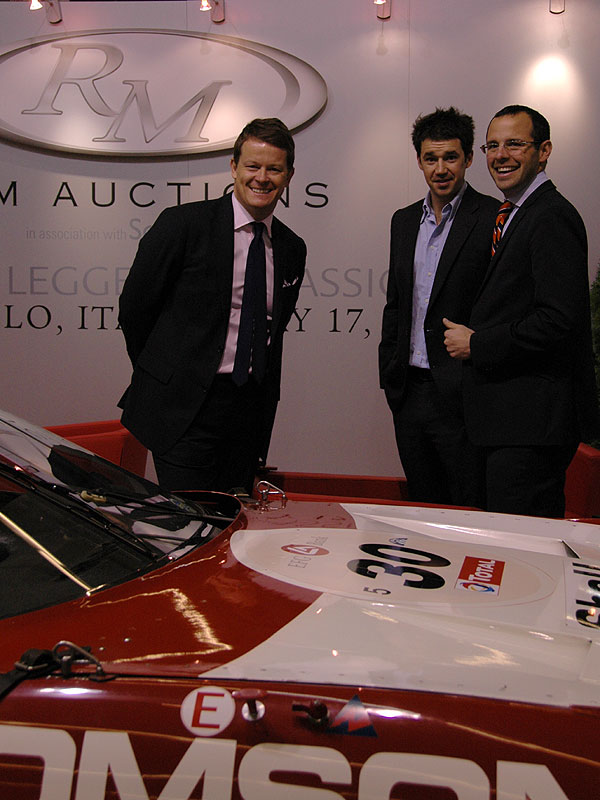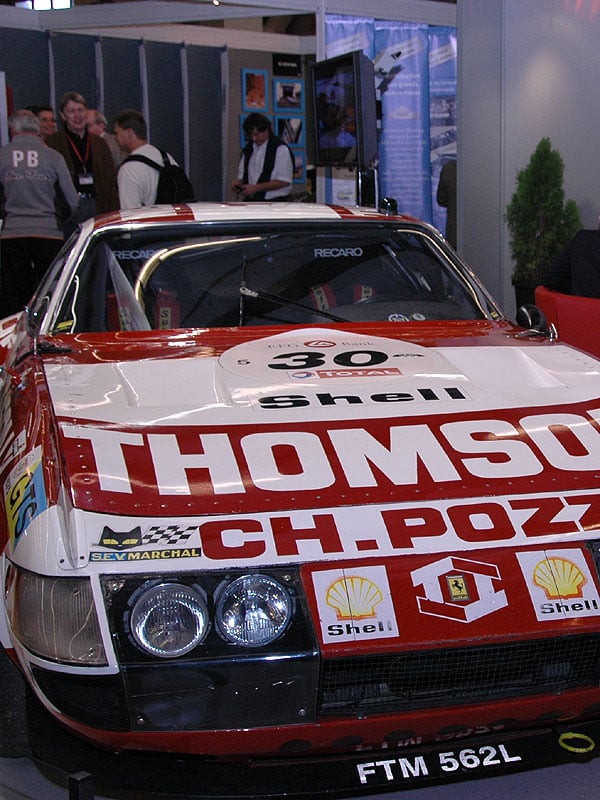 Also on the auction front was RM Europe, with the full complement of staff headed by MD Max Girardo. The task was to publicise the company's May 17 Leggenda e Passione Ferrari sale at Maranello. Sitting on the stand was a new consignment, the ex-Le Mans, Charles Pozzi, 'Thomson' Ferrari 365 GTB/4 'Daytona' Competizione Series 3.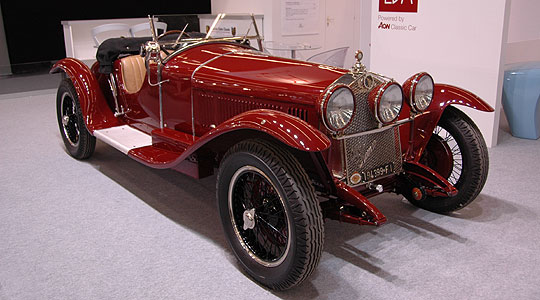 Adding to the international feel of the event were regulars from the London automobile and automobilia scene that included: Simon Khachadourian (Pullman Gallery), Richard Gauntlett (Gauntlett Gallery) and Graeme Hunt. James Hanson from Speedmaster in Bradford was not exhibiting this year but present at Rétromobile, as was Simon Kidston, of Kidston SA. Cris Bertschi had travelled from Buenos Aires with the superb Whitefly books (including a new softback on the Ferrari 375 in Argentina, that we will be reviewing soon), while Tommaso Gelmini of GPS Classics in Italy was on the hunt for a present for a 'car-mad relative'. I think he'd come to the right place.

Because it's not just cars: Rétromobile is noted for its extensive range of (mainly French-manufacturer-oriented) spare parts, as well as art, models and motoring ephemera. I was surprised to see the elephants' trunks and stuffed tiger on display in today's world - but travel broadens the mind and, just a couple of hours away from London, who knows what you might come across?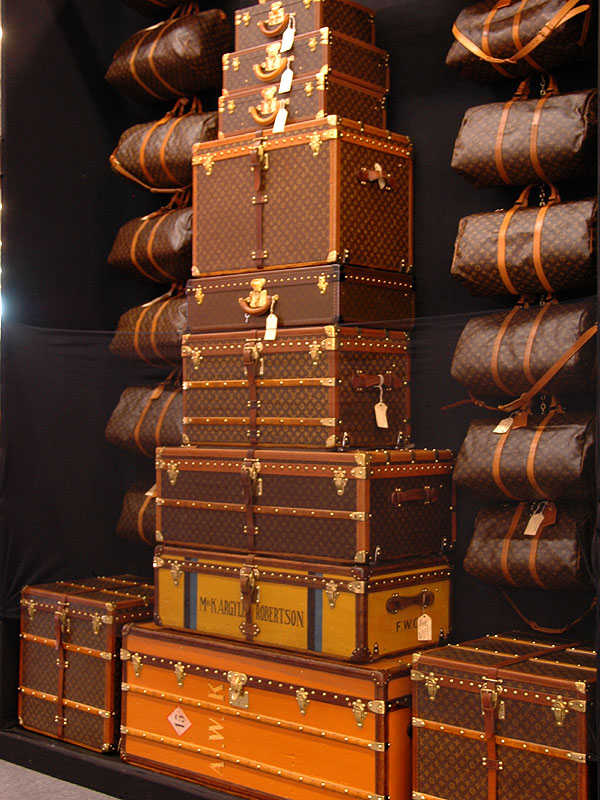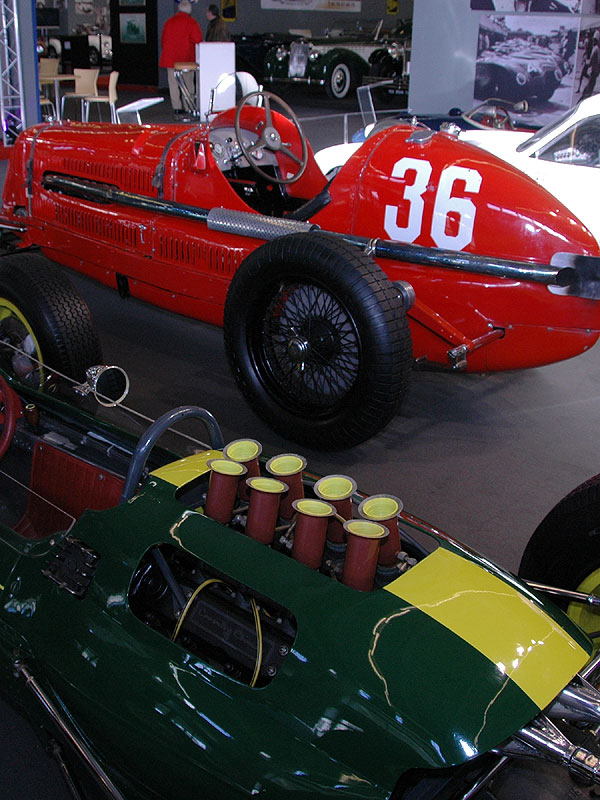 It's that sort of place. There may just be time to pop over to Paris before the exhibition closes (22:00, Sunday 15th February) but if there isn't, and you have never been, try to make it next year.

Please CLICK HERE to see the full results for the Bonhams Automobiles d'Exception à Rétromobile sale.

Please CLICK HERE to see the full results for the Artcurial at Palais des Congrès Paris sale.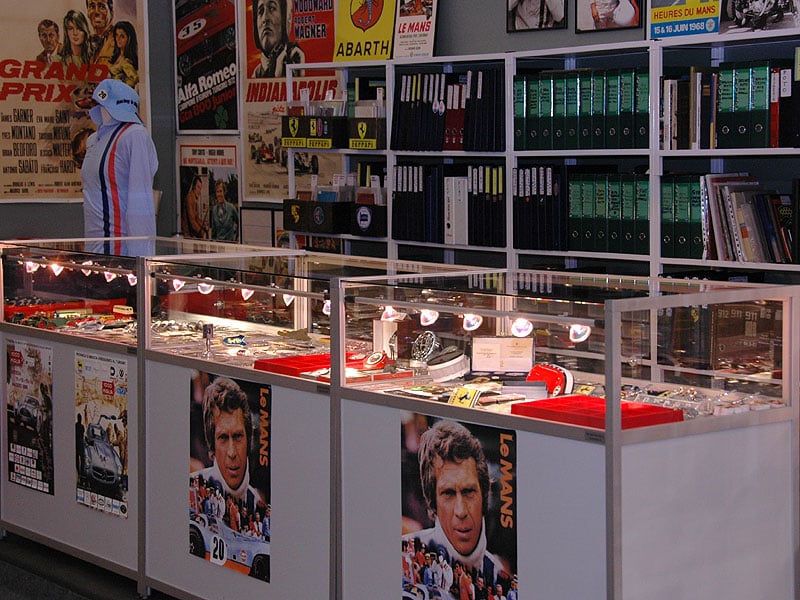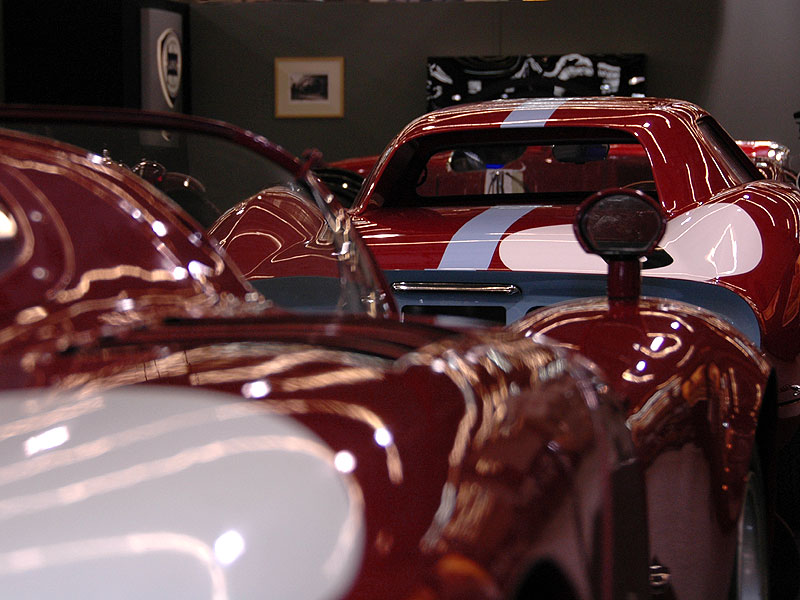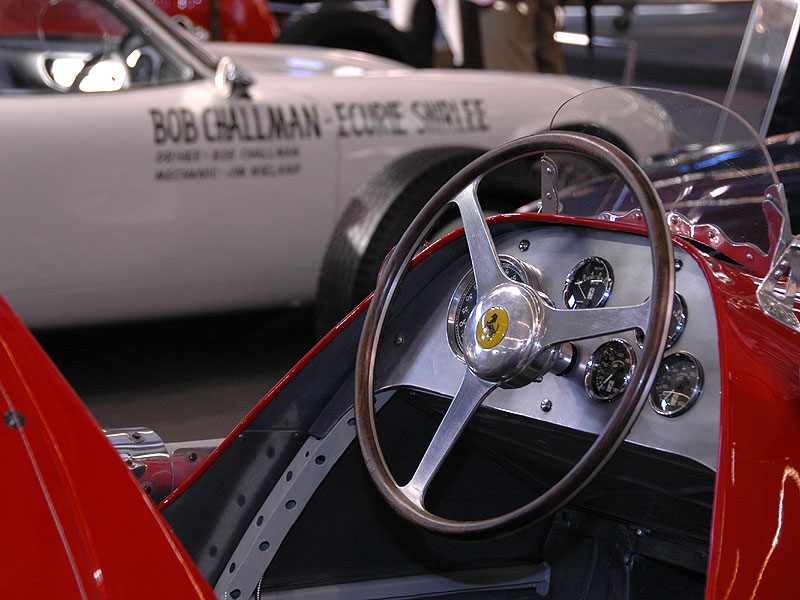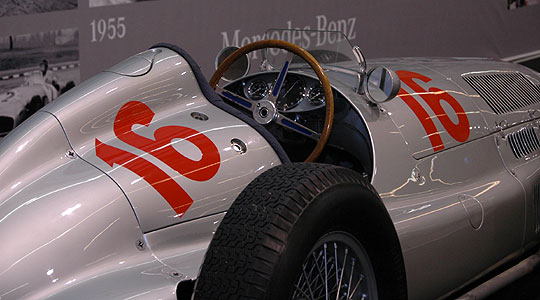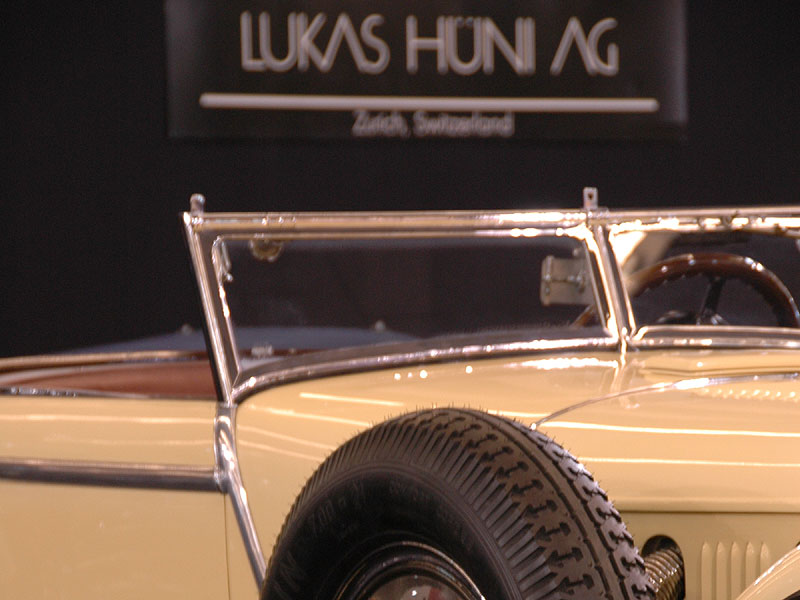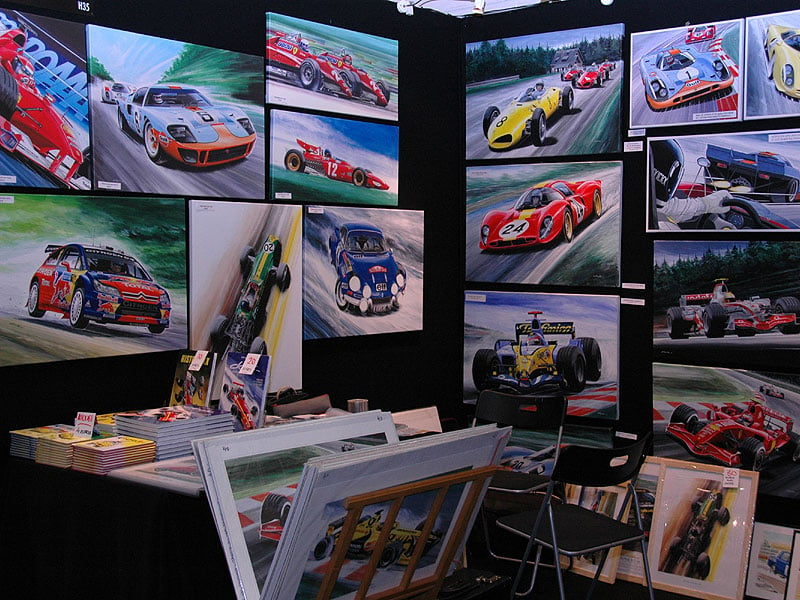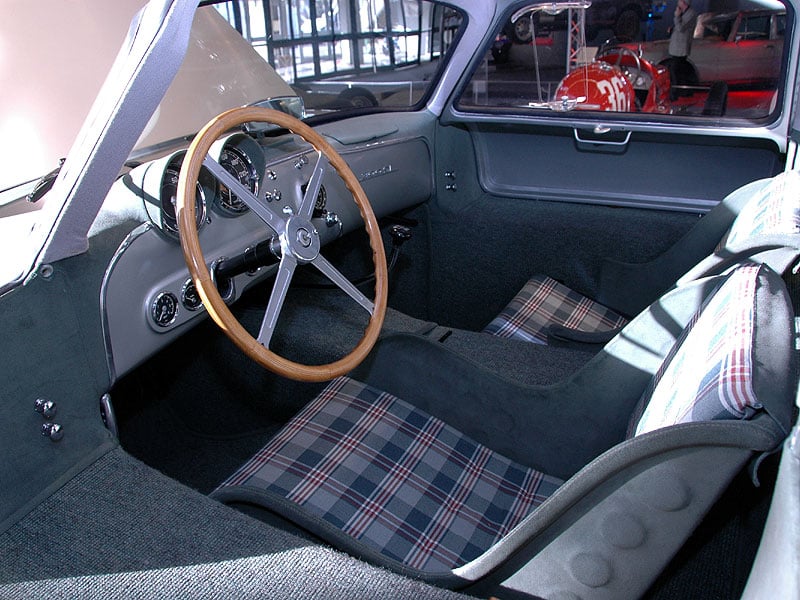 Text: Steve Wakefield
Photos: Classic Driver - Strictly Copyright


---
ClassicInside - The Classic Driver Newsletter
Free Subscription!