Orvis Leather Coolbox: classic cool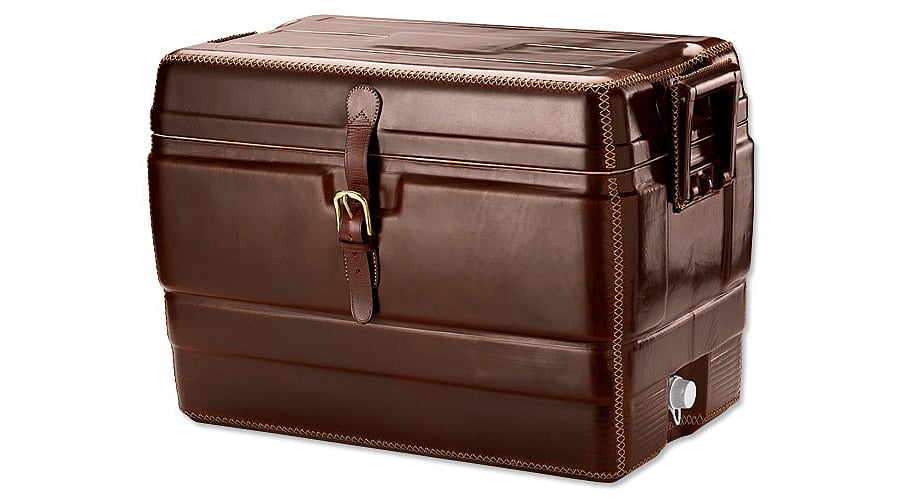 Coolers are fantastic for a picnic, but the crude plastic materials used hardly make them things of beauty. However, Orvis – a specialist in gentlemen's accessories – now offers a stylish alternative with a leather version of the portable refrigerator.
Beneath the hand-sewn leather sheath lies a sturdy 45-litre cooler, offering enough space for plenty of cucumber sandwiches, sweets, iced tea and, of course, a bottle of gin or two. And to ensure that nothing is lost when driving on the bumpiest of roads in search of the perfect picnic spot, a belt with brass buckle fastens the lid onto the box.
The tasteful vintage cooler is available for $995 from orvis.com.
Text: J. Philip Rathgen
Photos: Orvis