New Mercedes-Benz E-Class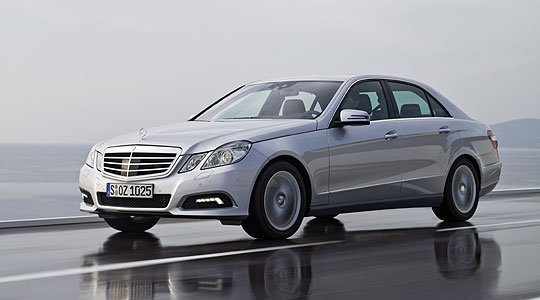 The new E-Class, claims Mercedes, offers a benchmark for 'safety, comfort and environmental compatibility'. Safety first, as they say, and here we have such features as Attention Assist (which comes as standard), along with the option of Adaptive High Beam Assist and automatic emergency braking.
The last of these, as the name suggests, is activated when there is acute danger of collision: a feature now available on a wide range of high-end cars. However, the features deserving of capital letters – Attention Assist and Adaptive High Beam Assist – are more unusual.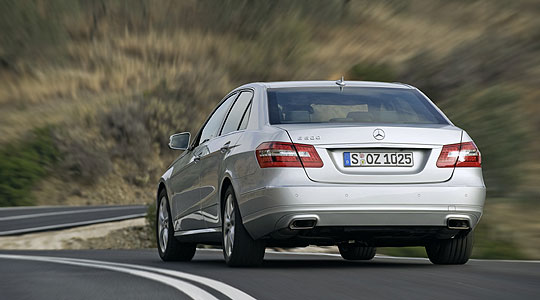 To quote the press release, along with the full complement of capital letters and bold type, 'the new E-Class has developed a highly sensitive means of monitoring its driver's attention level, and warns them of drowsiness in good time. This new ATTENTION ASSIST drowsiness detection system, which is standard equipment, is equipped with highly sensitive sensors that continuously monitor more than 70 different parameters. Observing the driver's steering behaviour has proved to be a particularly strong indicator: several years of practical research by Mercedes engineers have shown that drowsy drivers make minor steering errors that can often be rapidly corrected in characteristic ways. These corrections are recognised by a highly sensitive steering angle sensor.'

Meanwhile, the new E-Class is the first car in the world with headlights that automatically adapt to the traffic, using a windscreen camera, to avoid dazzling other drivers.




In terms of comfort, already a highlight of the E-Class, Mercedes has improved things even further with such developments as better seats and a suspension whose dampers automatically adjust to the driving situation. The optional airmatic suspension, we're told, now works together with an electronic damping system.

Finally, the 'environmental compatibility' and economy, and we have to say this is impressive. The nine available engines are direct-injection units, consuming up to 23 per cent less fuel than before, while the combined consumption of the new four-cylinder diesel engines is 53.3mpg, with just 139g/km of CO2. Can't complain about that.

The new E-Class arrives in Europe in March, and in the UK from mid-June 2009.
Text: Charis Whitcombe
Photos: Mercedes-Benz
---
ClassicInside - The Classic Driver Newsletter
Free Subscription!